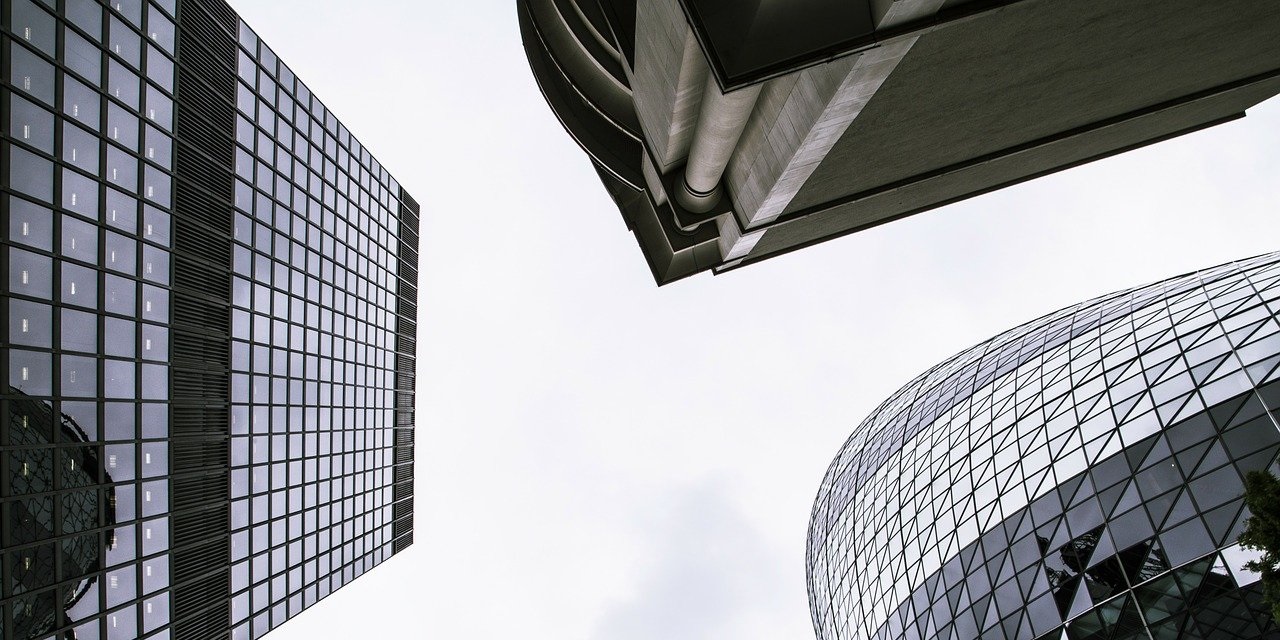 We spoke to sources at top firms to find out how the new route to qualifying as a solicitor might affect legal recruitment.
Michael Bird, June 2020
The end result – qualifying as a solicitor – might be the same, but the introduction of the SQE in place of the old LPC is bringing a lot of change to the process. Replacing the mandatory training contract with a more flexible period of qualifying work experience opens new potential routes into the legal industry, allowing students to learn the tricks of the trade at multiple different employers rather than just one.
New to the SQE? Find the answers to all your questions here.
That said, the training contract is a resilient beast and will remain the point of entry for many solicitors. Top firms have made it very clear in the run-up to the SQE's introduction that they had no plans to radically overhaul their existing programmes. There are some aspects of the new 'superexam' that firms can't ignore: one big question is when will their trainees sit each part of the qualification? At one point it was floated that everyone would complete SQE1 before starting their two-year training, and SQE2 towards its end, but it's now clear that there's some more flexibility available than that.
The introduction of the SQE won't kill off the training contract, but it might shake things up more than the City legal giants previously predicted.
The introduction of the SQE won't kill off the training contract, but it might shake things up more than the City legal giants previously predicted. With more flexibility available and greater potential competition from new players on the scene, firms would be foolish not to consider how the SQE will affect training contracts.
Last firm in is a rotten egg
Previously targeted for 2020, the SQE will now come into force from autumn 2021, with the first SQE1 exams sitting in November. Information about the superexam has trickled through in the last couple of years, perhaps slower than many firms would have liked. Morgan Lewis' now-former graduate recruitment and development adviser Alexandra Reddington told us in 2020 that "until [the firm] get full results from the SRA's pilots I don't think there's too much we can do to prepare for that!" Reddington confirmed however that "once it's embedded in, the SQE will likely become the new normal, but until we have more information it's just a case of wait and see."
Fast forward a year or so and we do have more information about the SQE, not only from the SRA but also – crucially – the course providers that are likely to prepare students for the new exams. Though there's no formal requirement for SQE sitters to do a prep course, completing one with a reputable provider will no doubt make the chances of passing considerably higher. In the current system, many City firms mandate their trainees to complete the LPC with a partner law school; this will continue to be the case under the new prep course regime.
"Law is a notoriously conservative business, and firms may well wish to see how the first rounds of the SQE play out before committing wholesale to the new qualification route."
At the last count, more than 55 providers have registered with the SRA to run SQE training, but the 'City Consortium' of elite firms including Freshfields, Linklaters, Slaughter and May, Herbert Smith Freehills, Hogan Lovells and Norton Rose Fulbright have already committed to put their future trainees through BPP's prep course. Other firms have made comparable arrangements too, with Bryan Cave Leighton Paisner hedging their bets between BPP and BARBRI while Reed Smith similarly split their cohort between BARBRI and College of Legal Practice.
City and national firms form these partnerships with law schools so they can shape their trainees' learning even before starting their training contract. At the moment, that means mandating certain modules of the LPC, so trainees arrive with the knowledge required to slot into the firm's biggest departments and hit the ground running. We heard concerns from firms in the run-up to the SQE's introduction that the new qualification route wouldn't provide students with all the necessary skills to begin life at a law firm. By partnering with a provider and helping to shape their prep course, firms hope to fill in what they perceive as the gaps in their future trainees' legal education and, like under the LPC, mould them to fit what the firm is looking for.
The SQE may be officially starting in 2021, but will firms be switching to it from the outset? There's no definitive answer – major providers like BPP and University of Law (which are likely to form the most ties with international firms) have not launched their prep courses in time for the first exam sittings. Law is a notoriously conservative business, and firms may well wish to see how the first rounds of the SQE play out before committing wholesale to the new qualification route.
"…continue to require our future trainees to carry out a two-year period of qualifying work experience with us."
Some firms have made stronger commitments than others. Farrer & Co's graduate recruitment and development adviser Claire Roche tells us the firm has "decided to move away from the existing GDL/LPC route in the 2022 recruitment round and will require all our future trainees from then to take the SQE route. This will mean the first Farrer & Co trainees joining us under the SQE system will start in Autumn 2024." Don't panic "if you have already completed your GDL or LPC," as Roche confirms such students are "still eligible to apply." Crucially, the firm will also "continue to require our future trainees to carry out a two-year period of qualifying work experience with us."
Embrace the change
It's highly unlikely that many large firms will allow their trainees to pick up qualifying work experience at other employers, unless it's as part of a secondment to a client; but for those that can think outside the box, the introduction of the SQE will allow for innovation even within the traditional training contract structure… and in the stages before it.
Rachel Woodburn, head of knowledge and learning at Travers Smith, explains how this forward-thinking firm has embraced the change that comes with the SQE: "We have approached the transition to the SQE as an opportunity for a root and branch review of the academic stage of training for our trainees with a view to designing new courses in collaboration with our training provider BPP which will better suit the needs of our trainees, our firm and our clients." Where the LPC was fairly rigid in providing a generalist legal education for students, there's some more potential flexibility within the SQE. For large firms like Travers Smith, that can mean giving future trainees a better grounding in particular areas of law before starting; for other employers, it could mean something completely different.
"The deregulation of course content will enable our prospective trainees to spend more time on the foundational knowledge and skills we need them to have at the start of their training contract with us and less time on topics which we do not regard as core, or which have little relevance to our practice," Woodburn acknowledges. "Our new courses will also equip our trainees with the increasingly broad skillset required of today's lawyers, teaching our trainees relevant professional skills in the context of a modern legal practice based on simulated legal matters derived from real case studies. This shifts the emphasis from learning skills to living them: a great preparation for life in practice."
"Our new courses will also equip our trainees with the increasingly broad skillset required of today's lawyers."
That last point is crucial – the job of a solicitor has evolved a lot in the last two decades and looks set to develop even faster in the next two. Legal tech has permanently changed the work that lawyers do, automating some of the dullest processes that have traditionally been central to the trainee experience. Dr Anna Elmirzayeva of the University of Law has previously told us that "firms are now seeing legal tech training as a must. There's lots of expectation when it comes to trainees joining practice; firms will welcome those with pre-existing knowledge but will do their best to get others up to speed." Our full conversation with Dr Elmirzayeva questions whether trainees are ready for the legal tech revolution. Firms that evolve their training processes to adapt to the SQE can also take technological (and other) changes into account.
There's also the question of diversity and inclusion, which the SRA has previously cited as one reason for the SQE's introduction. Our latest research indicates that law firms still have a lot to do to make the legal industry more reflective of the wider population, from a gender perspective as well as in regard to ethnic minorities and other underrepresented groups.
"We are fully supportive of the SRA's aim to widen access to the profession and we are already as a firm committed to supporting candidates from diverse backgrounds to enter the profession, so we do not anticipate any significant change in our trainee recruitment processes directly as a result of the SQE," Travers Smith's Rachel Woodburn says (Travers is already one of the better D&I performers at the top end of the legal industry). "Our in-house trainee training will continue to evolve to dovetail with, and build on, the academic stage of training in a post-SQE world."
It will likely take some time for the big players in the market to adapt to the potential advantages of the SQE – but they best be quick, as they've got some big competition…
New giants on the block
The legal industry has been dominated for centuries now by law firms that are wholly dedicated to practicing law. How quickly things can change – in recent years not only have many well-established law firms begun providing other services (tax accounting and property consulting, for example), but traditionally non-law businesses have started parking their cars on the lawns of the large legal outfits. Foremost among these are the Big Four accounting firms: Deloitte, Ernst & Young, KPMG and PwC. All four also offer legal advice to clients; three run regular law training contracts (Ernst & Young sometimes recruits trainees ad-hoc) and represent very real alternatives and rivals to the traditional City legal elite.
With the SQE's arrival imminent, Deloitte made a big statement with the launch of a new three-year training contract. In this programme, trainees will study for the SQE assessments at the University of Law for one day a week, while working (and learning on the job) for the other four. This would previously have been impossible under the LPC, and the opportunity to earn while you learn mirrors another growing trend: solicitor apprenticeships. In a press release in 2019, Deloitte Legal's UK managing partner Michael Castle made a direct correlation between this new scheme and broadening diversity in the legal profession.
"At Deloitte Legal, we're looking to build a new generation of legal talent and to achieve this we want to have lawyers from different backgrounds with different life experiences," Deloitte Legal partner and training principal Rachel Hossack tells us. "This is the way to build a strong team with a diversity of ideas." Law firm clients have increasingly put pressure on the legal industry to build teams with more clear diversity, and other players in the market are equally sensitive to this. Hossack recognises that "taking an additional LPC or law conversion is prohibitively expensive for some, and for a long time has been a barrier to entering the profession. Qualifying to practice law can be difficult for those who need to earn a living straight after they graduate. The SQE – which widens access to legal training by enabling graduates to earn while they learn – has given us access to a more diverse talent pool and reflects our commitment to opening up the legal profession."
"The SQE… has given us access to a more diverse talent pool and reflects our commitment to opening up the legal profession."
Having announced its intentions in 2019, Deloitte got the jump on most large law firms, extolling the potential advantages of the SQE far quicker than the traditional market elite. "Deloitte Legal was in the fortunate position of being able to immediately adopt the SQE, allowing us to be at the forefront of what is undoubtedly an exciting new era in legal education and training," Hossack acknowledges. "This is a positive and inclusive evolution in legal training, and the opportunity for aspiring solicitors to 'earn while they learn' is similar to learning structures in other professional services including accountancy and tax that we know well from the wider Deloitte business."
By adopting the 'earn while you learn' model, Deloitte Legal is capitalising on the flexibility of the SQE route to maximum advantage. When we asked how the new system might affect the training contract experience, Hossack suggested that"a key difference is that trainees are working while studying. They are able to apply the skills that they are learning in the classroom to real-world client situations. This will enhance their learning experience by making what they are learning much more relatable and relevant." With the role of the lawyer changing faster than ever, any overlap between theory and practice could be of huge potential benefit to trainees. "Trainees will rotate through lots of different teams within Deloitte Legal, and will complete their training as qualified solicitors with experience under their belt," Hossack concludes. "They will benefit from the opportunities available when working in a large international firm."
From a structural view, the two-year training contract looks likely to survive in something similar to its current form. Some firms will take more advantage of the changes coming from the SQE than others. If you were hoping to do a typical two-year City training contract similar to those outlined in the Chambers Student True Pictures, you'll be happy to hear that those will continue to be available. If however you're looking for something a little different – at an alternative legal services provider, a smaller firm looking for greater flexibility, or even a 'traditional' large international firm that's open to change – then there might be something very exciting out there waiting for.
Do thorough research into the different training contract options becoming available with the introduction of the SQE. As entry routes into the profession diversify it's more important than ever to understand what you're getting yourself in for at each individual employer – and the resources at Chambers Student are designed to help you do just that.