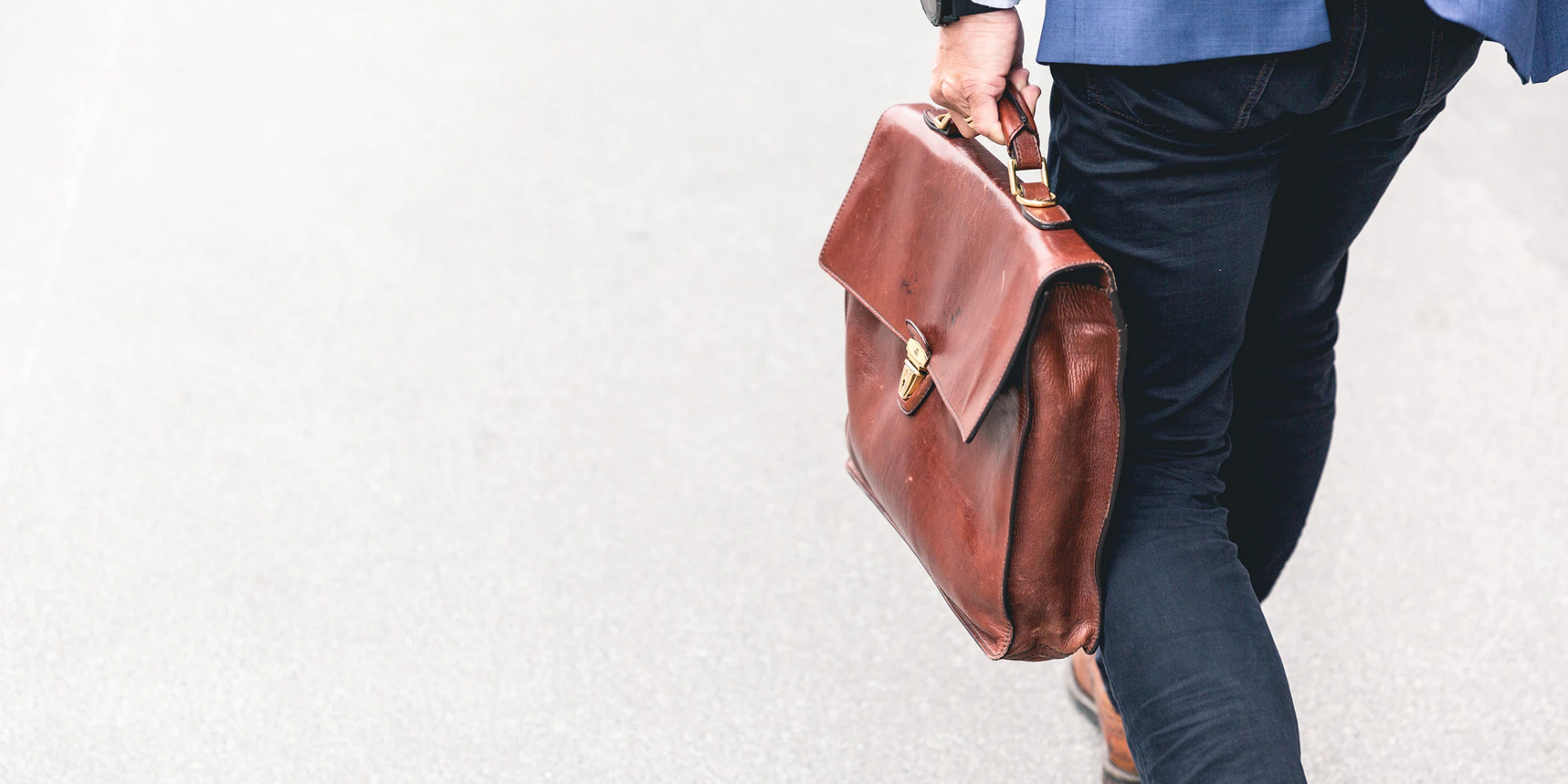 While the new system doesn't mean the 'death of the training contract', it does open new roads to qualifying as a solicitor.
As far back as 2014, the Solicitors Regulation Authority (SRA) officially renamed legal traineeships, abandoning the term 'training contract' in favour of the potentially more flexible sounding 'period of recognised training'. Large law firms largely ignored the change, advertising for training contracts as they had done for many years. They've continued to do so after the SQE was introduced in November 2021 and 'qualifying work experience' (or QWE) took over as the new official term for time spent on the job learning to be a solicitor.
The leopards of the business world, many law firms will refuse to change their spots regardless of the world around them, but the 'qualifying work experience' component of the SQE is undeniably a game changer. Among the various changes introduced by the new 'superexam' route, perhaps the most dramatic is that future solicitors no longer need to complete a two-year traineeship with one employer. SQE qualifiers can instead spread their training between up to four different organisations (as long as they spend at least six months with each) and can count experience they've accumulated even before sitting SQE1.
Why make this potentially revolutionary change? For the answer, look to the SRA's stated reasoning for introducing the SQE as a whole: not only to 'remove the LPC gamble in which some students pay up to £15,000 for an LPC in the hope of securing a training contract,' but also to improve diversity within the legal profession. The regulatory body's hope is that offering more pathways to qualifying as a solicitor will open up the profession, while maintaining standards, and encourage greater numbers of applicants from social, economic and ethnic minority backgrounds that are currently underrepresented in law. That it's come to this is an acknowledgment that law firms' own diversity programs are coming up short.
So what counts as qualifying work experience?
As well as a training contract, the SRA lists these options:
Working as a paralegal
Law clinic work
Volunteering or charity legal work
Work placement during a law degree
Under the old system for qualifying as a solicitor, these kinds of opportunities only functioned as ways to get a footing in the law and build up your CV. For the SQE, they count as fully-fledged qualifying work experience to the same degree as a training contract.
Let's start with paralegalling. Some firms (especially those based outside London) have often recruited their trainees at least partly out of their paralegal ranks; in such cases, the trainees have often been able to use 'time to count' and qualify early. This can now effectively carry across to the SQE, but with even greater flexibility. In theory, someone who'd paralegalled with a firm for 18 months could spend just six months as a trainee before qualifying as a solicitor as long as they pass the SQE exams. It is also possible to gain your 24-months' experience exclusively from paralegalling.
The SRA has also made it clear that you don't need to be paid for your work experience as long as a qualified solicitor signs off on what you've done. That means voluntary work, assisting a legal clinic or a charity can all count towards the 24 months. These can often be much shorter-term opportunities than a full-time paralegal role or training contract, but if you can afford to do voluntary legal work on a regular basis then all power to you.
Last but not least, work experience as part of a law degree placement can also count towards the SQE qualification criteria. These kinds of degrees are offered at various universities across the UK, with a full year's placement before a fourth year of study. Students who complete such a degree could bank half their work experience even before getting their undergraduate degree, and that's perfectly legitimate. This is an important point to consider for all of these options: SQE candidates can start completing their work experience before sitting their first set of exams.
These are all theoretically valid routes but be aware that there may well be big differences between what's considered qualifying work experience to pass the SQE, and what's considered useful work experience by legal employers. The responsibilities involved working as a paralegal or for a legal clinic can be very different to typical trainee tasks and can call for very different skills. City firms especially have tended to look past paralegals and hire directly from new graduate classes; if they're unlikely to hire paralegals into a two-year training contract, they're very unlikely to allow prospective paralegal hires to count their experience and qualify early.
The new normal
Make no mistake, the training contract isn't going anywhere for now. Every law firm we cover in Chambers Student is continuing to advertise for traditional traineeships and many have made it clear that they want their future lawyers to complete a full two-year training contract with them before taking an NQ role. The SRA itself acknowledged that the route into the profession for those joining the large commercial firms will not change much following the SQE's introduction. That said, many of these firms are acknowledging the additional opportunities that the new route allows for.
National firm Kennedys was one of the first to offer a new pathway, announcing its SQE training programme will double as a graduate solicitor apprenticeship. Unlike some other legal apprenticeships, this is targeted not at post-A level students but university graduates; and unlike a training contract, it will take place over 30 months and include one full day a week study at BPP. The future solicitors that complete the apprenticeship will sit the SQE exams during the overall training period and will leave with a postgraduate certificate from BPP as the cherry on the cake.
Bryan Cave Leighton Paisner has also taken the initiative to make full use of the SQE's greater flexibility. Having already hired apprentices who started in 2017, the firm is using their final two years as qualifying work experience and submitting them for SQE assessment, to qualify as solicitors. Going forward, BCLP is aiming to run a six-year apprenticeship programme, with two years in a paralegal setting then a four-year stretch that incorporates the SQE.
It would be no surprise – and indeed, it would be very welcome – if more large firms launch comparable training schemes. The one size fits all training contract model may suit certain personality types, but alternative options can only be a good thing for those who are looking for something different. An apprenticeship-based programme will offer more time learning on the job in a law firm setting, and will be available to a broader pool of candidates.
Look beyond large employers and the possibilities are even broader. While many firms will be reluctant to adapt their practices, other kinds of legal outfits and high street firms may offer more flexibility. This is especially true of small legal businesses that don't have the resources to run a full training contract. For these employers, the ability to recruit candidates with some experience already banked that can count towards their solicitor credentials may give them the ability to make more entry-level hires.
Does that sound SQEasy?
It's true that there are many more potential routes to qualifying through the SQE route than the old regime, but you'll still need to put in two years' worth of rigorous work. Another of the SRA's cited reasons for introducing the new system was "to provide a more reliable and rigorous test of competence." This was primarily describing the exam itself rather than the attached work experience, but it's worth noting that the greater flexibility afforded by the SQE doesn't necessarily make building the work experience easier.
Everything a candidate intends to count towards their 24 months must be signed off by a qualified solicitor (though they don't need to be currently practicing) and must have "provided the opportunity to develop some or all of the prescribed competences for solicitors." With the entire legal profession shifting towards increased levels of remote working, don't look past any chances to build your experience virtually.
All that's left is to work out is how you're going to track your experience! One option is a new SQE Journal app launched by Flex Legal, offering students the ability to digitally record experience as well as their supervisor's feedback and authorisation. It's also possible to notify the SRA of qualifying work experience via the organisation's own website.
We'd advise you keep your mind open to all the opportunities made possible by the new route to qualifying as a solicitor. Many will still opt for the traditional training contract, but it need not be the only thing you consider if you're looking to kickstart your legal career.
Read next: How will the SQE affect training contracts?

Many future solicitors will still complete a two-year traineeship with one firm: so what does the SQE mean for training contracts at the UK's biggest legal employers?