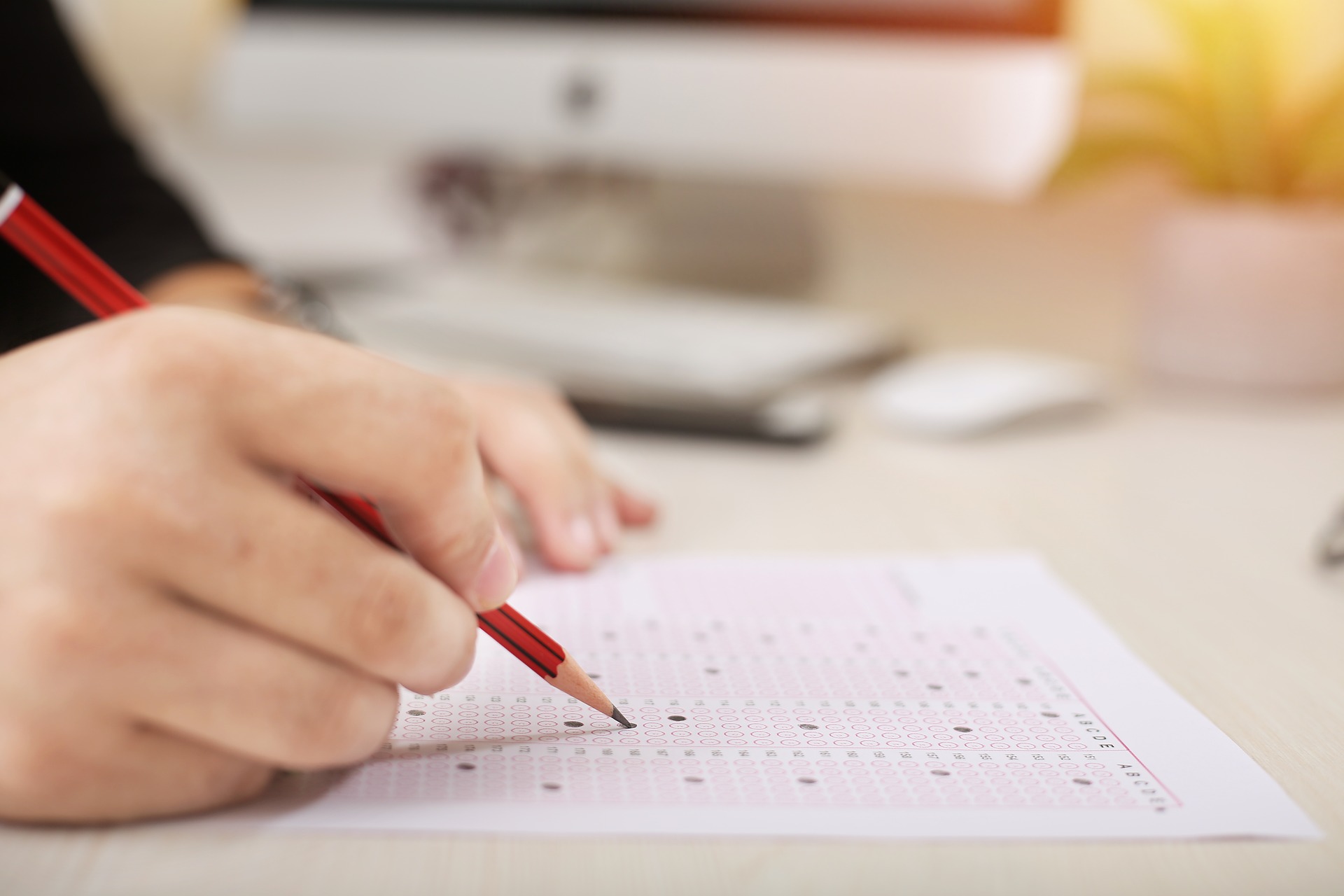 From 2021 there's going to be an entirely new way of qualifying as a solicitor replacing the GDL, LPC and training contract. If you're thinking 'SQE OMG!' – don't fear: here's a quick guide.
What's going on?
In winter 2016/17 the Solicitors Regulation Authority (SRA) dropped a bombshell on the legal profession: it was going ahead with its plan for the Solicitors Qualifying Examination (SQE). Over the next decade the entire process by which you qualify as a solicitor will change. The GDL and LPC will disappear and – for some – so will the training contract as we know it. The new system is coming into force soon: the SQE will start from 2021. Originally the superexam was slated to start in 2020, but in response to feedback from law schools and firms this was pushed back to 2021 by the SRA in November 2018. The SQE has also confirmed that the coronavirus outbreak will not affect the rollout of the new training regime and in October 2020, the Legal Services Board finally and formally approved the exam's introduction.
We've spoken to law schools and law firms to get their take on the changes and see how they are responding. The details on this page are being updated as more info is released by the SRA.
How will the SQE work?
Under the new system you'll need to do just four things to qualify:
Hold a degree (in any subject) or equivalent qualification.
Pass stages 1 and 2 of the SQE: the first focuses on legal knowledge and the second on practical legal skills.
Complete 24 months of legal work experience (not necessarily with a single employer).
Meet the SRA's character and suitability requirements.
That's it – no law degree, no GDL, no LPC, and no training contract! In August 2018 the SRA appointed Kaplan Law school as assessor and adjudicator for the SQE. (Kaplan previously offered the BPTC, LPC and GDL but ditched them in 2014 and 2015 as unprofitable. Kaplan is the provider of the Qualified Lawyer Transfer Scheme for overseas qualified lawyers seeking to cross-qualify in the UK. The SQE will replace to the QLTS as the route to qualification for foreign lawyers when it's introduced.)
The SRA has been working with Kaplan to finalise the content, structure and timing of the SQE, which will involve a practical testing 'pilot' with students. The regulator has stated that it expects various other providers (i.e. probably law schools and the current GDL/LPC providers) to offer preparatory courses for both stages of the SQE.
The SRA has provided a rough outline of the order in which it expects you to complete the requirements above: most individuals will take SQE1 after completing a degree and before the start of the work experience period and SQE2 at the end of it.
To sit SQE1 you will need to have completed a degree (in any subject). There's more on what the actual exam will involve below, but the SRA points out that it will cover roughly the content of the current GDL or an undergraduate law degree, plus the more practical elements of the LPC. The SRA expects that aspiring lawyers will complete a prepatory course for SQE1, and that this could be a 'Level 7' Master's degree course assessed separately from the SQE. We also heard that some universities may offer that SQE1 prep as part of their undergraduate LLBs.
The SQE1 preparatory course will be longer for non-law students than for law students, as it will need to cover much of the content of what is now the GDL. Beyond this relative difference nobody – not the SRA, law schools or firms – could tell us exactly how long the SQE1 preparatory courses will last. At the moment the GDL and LPC both last a year (more or less), linking up nicely with many law firms' habit of recruiting two years in advance. One thing we did hear from firms we spoke to is that they still intend to recruit trainees two years in advance, leaving a two-year window for SQE1 prep to be completed.
The large law firms we spoke to said they had no plans to get rid of or alter their formal traineeship.
As well as abolishing the GDL and LPC, the SQE is taking the radical step of abolishing the requirement to do a formal training contract. However, a traineeship is still one way of getting the required work experience you'll need, and the large law firms we spoke to said they had no plans to get rid of or alter their formal traineeship. There are other ways you can gain the requisite 24 months work experience though. Here are the four ways:
a training contract
as an apprentice or paralegal
at a student law clinic
through a sandwich placement
The requisite work experience can be completed with up to four different employers (as long as you spend at least six months with each). Some of this work experience can even be acquired before you sit SQE1. So one big thing to be aware of if you're going down the new route is that legal work experience you gain casually – as a paralegal or in your student law clinic – may count towards the work experience you need to do to qualify as a lawyer.
We say may, as firms with established training contracts may not want to shorten your traineeship with them just because you've already done a year's work experience. But for those seeking to work in high-street, small or general-practice firms, the option of qualifying as a solicitor after doing legal work experience with different employers could become very real.
The system of firms being recognised as training providers by the SRA will disappear. Instead, any qualified solicitor or a firm's compliance officer (who deals with overall regulation by the SRA) can sign off on a trainee's period of work experience.
The SQE: how it will work
When are these changes happening?
The SQE was originally set to be introduced for all aspiring solicitors by summer 2020. But in November 2018 the SRA announced the start date of the superexam would be pushed back to autumn 2021 in response to feedback from law firms and law schools that they needed more time to prepare – the regulator had warned from the outset that a delay was likely.
Anyone who starts (or has started) the GDL, LPC or a law degree before autumn 2021 can still follow the old route to qualification. Take note: this means that if you started a non-law degree in 2018, 2019 or later you will have to follow the new route to qualification (as you won't be able to start your law studies till autumn 2021 at the earliest). This is also true if you started a four-year non-law degree in 2017. However, if you are already doing (or have done) a qualifying law degree, the GDL or the LPC or are due to start any of those courses in 2019 or 2020 you can still follow the old route to qualification. The SRA expects this old route to be fully phased out by 2032.
In the future there will no longer be a single route into the profession. There will be routes.
This is a lot to take on board, so we advise keeping a close eye out for further information about the new system from the SRA, law schools and firms during 2020 and 2021. Law schools and firms are working frantically to try to understand what all the changes mean and how the transition will work.
One thing the SQE means is that in the future there will no longer be a single route into the profession. There will be routes. It remains true that both law and non-law students can enter the profession on equal standing, but the route you follow to qualification might be very different depending on whether you're aiming for a big City or national player, a regional outfit or a high-street firm. The SRA anticipates that the route into the profession for those joining larger commercial firms may not change very much. But the option of gaining work experience at different times from different employers and sitting exams with whatever prep you deem necessary could open up new routes to qualifications for those aiming to work as solicitors at high-street firms or with other employers, especially ones which have not traditionally recruited trainees.
What's on the exam?
Despite its name, SQE is not actually a single exam but a series of exams taken in two stages, SQE1 and SQE2, totally 35 hours of assessment (that's a lot!). The SRA has said there's some flexibility on when you can take each stage but essentially you'll do SQE1 before you start your two-year period of work experience and SQE2 at or towards the end of that period. Passing SQE2 will mark the point at which you qualify as a solicitor.
   SQE1


   SQE1 will include six theoretical subjects. The SRA calls these 'functioning legal knowledge assessments'. These are:
Principles of professional conduct, public and administrative law, and the legal systems of England and Wales
Dispute resolution in contract or tort
Property law
Commercial and corporate law
Wills and the administration of estates and trusts
Criminal law
Look familiar? This list covers all seven foundational areas of the GDL or a qualifying law degree, except EU law. The SRA could not confirm to us whether EU law would be on the syllabus for SQE1, though press reports suggest it will be. The more noticeable thing is that SQE1 contains content currently covered in Stage 1 of the LPC (litigation, commercial law, interviewing and research), making the title 'super-exam' appropriate.
The SRA says SQE1 will utilise 'computer-based testing' including single best answer questions, extended matching questions and multiple choice questions, with ethical questions sprinkled throughout to catch you out. SQE1 will include 360 (!) multiple choice questions split over two exam papers of 180 questions each.
Once you've passed SQE1 the clock starts ticking and you have six years to gain the necessary two years' work experience and pass SQE2 before the exam loses its validity.
   SQE2


   The second stage of the SQE will focus on five practical skills:
Client interviewing
Advocacy/persuasive oral communication
Case and matter analysis
Legal research and written advice
Legal drafting

Each of these assessments, says the SRA, must be passed in two practice contexts picked by the candidates from this list: crime; dispute resolution; property; wills, trusts and estates; and corporate/commercial. SQE2 will involve 15-18 tasks or 'stations', and will be more extensive (and more expensive) than SQE1 as it will involve some practical role-playing exercises with actors.
Sources told us that, rather oddly, their understanding is that the SRA intends SQE2 to be suitable for "anyone to walk into regardless of practice experience" – in other words, that no preparation would be required. After speaking to students who'd participated in the pilot, the Junior Lawyers Division voiced fears "that the multiple choice questions are not overly difficult, confirming the current concerns of the profession, and that the SRA is potentially setting the level of legal knowledge and/or question standard too low." That said, you'd be pretty stupid to "go into a high-stakes assessment – especially an oral assessment – without training and probably mock exams too," as one firm put it.
In 2020, the SRA announced it was consulting on exemptions for qualified lawyers to elements of SQE2. This means lawyers with qualifications in other jurisdictions, or other legal qualifications in the UK (barristers, for example) will not need to complete SQE2 provided they can prove proficiency in the English or Welsh language.
As SQE2 will be taken at the end of your period of work experience – i.e. at the end of the training contract – firms will need to release their trainees for a period to cram and sit the exam. This is similar to the path trainee accountants and doctors follow to qualification. However, one graduate recruiter at a City firm was concerned about this system: "It will be tricky to give trainees enough time for study leave, as the exam preparation is likely to be pretty intensive."
The SRA previously said it expected SQE1 to involve 17.5 hours of exams – that's about a month of intensive examination. It has since quietly dropped this exact figure as exam content is finalised with Kaplan, but it gives you some idea of how chunky SQE1 will be. So don't expect to be able to pass it with a week of cramming the way Frank Abagnale passed the Louisiana bar exam in Catch Me If You Can.
Preparatory training
The SRA said in its consultation on the SQE that it "do[es] not propose to specify how candidates prepare for the SQE," but all the law schools we spoke to said they were looking into how to offer prep courses for both SQE1 and SQE2. The SRA did say in its consultation that 'extended prep' for SQE1 will be needed for non-law students – law and non-law grads are likely to find themselves on different 'SQE1 prep' courses rather than taking the LPC together as they do now. In December 2019 a group of six firms - Freshfields, Herbert Smith Freehills, Hogan Lovells, Linklaters, Norton Rose Fulbright and Slaughter and May - called on current legal education provider BPP to run a prep-course for future trainees due to sit the SQE.
"Under the new system you could theoretically go straight from, say, a geography degree onto a training contract."
Each module will be scored but the SQE as a whole will only be marked pass or fail. For both SQE1 and SQE2 there will be at least two assessment moments throughout the year – the SRA has hinted it's likely to be more.
One thing you'll notice is that SQE1 does not contain any electives, unlike the GDL and LPC. But, as is presently the case, you can be sure that some firms will want their future trainees to have specialist legal knowledge of certain areas relevant to them, like immigration, finance, M&A or intellectual property. One law school source speculated that firms may want to provide this training in house, but extra training on areas outside SQE1 is likely to be available from law schools for those wanting it off their own bat. A City law firm told us in stark terms that they'd certainly want incoming trainees to have studied extra electives relevant to them: "Under the new system you could theoretically go straight from, say, a geography degree onto a training contract, but if someone did that they'd be of no value to a firm whatsoever!"


Why are these changes being introduced?
The SRA's consultation outlined three reasons for introducing the new qualification model:
To provide 'a more reliable and rigorous test of competence than is possible at present.'
To 'introduce transparency and competitive pressures to drive up standards and reduce cost.'
To 'remove the LPC gamble in which some students pay up to £15,000 for an LPC in the hope of securing a training contract.'
The SRA also said it found the old system 'difficult' to administer: dealing with all the universities offering qualifying law degrees, GDL and LPC providers, and firms offering training contracts was a bit of a mess, the SRA felt. In the spirit of deregulation, a single universal exam seemed to the SRA the most straightforward solution.
Almost all the graduate recruitment and law school sources we spoke to were sceptical as to whether the SQE would improve standards and access to the profession, as the SRA suggests it will. One source said they were concerned the SQE could in fact compromise standards, by allowing individuals to call themselves qualified solicitors without having been through a formal training contract with a firm or undertaken a vocational training course. The same source also expressed their concern that some may fund their own prep for the SQE, pass SQE1 and SQE2, "scramble around for work experience," and then qualify without an NQ job or the skills required to get one. "The training contract bottleneck may just be replaced by one at qualification level," they said.
This same source, and others, were also concerned about the SQE providing "more opportunity for unscrupulous course providers" as the SRA does not propose to police or mandate the content of SQE prep courses. The rigour of the SQE is also a concern. "SQE1 doesn't mirror practice," one law school source told us. "The LPC has been built up over the past ten to 15 years to mirror what trainees do in practice. The SQE will be a regulatory requirement, but that will not be enough for most big law firms." A graduate recruitment contact in the City put it more bluntly: "SQE1 is of no use to us."

What will it cost?
A key reason the SRA gave in 2017 for changing the system of qualification is to make the route into the profession cheaper. In summer 2020 the regulator finally confirmed the costs for the superexam: both stages of the SQE will cost a total of £3,980. Provisional estimates had put the cost between £3,000 and £4,500.
That breaks down to £1,558 for SQE1 and £2,422 for SQE2. One thing to remember is that you don't need to sit SQE2 until the end of your work experience/training period. One law school source points out that this means that "if you don't get through the cheaper SQE1 you can give up and not incur the cost of SQE2." That should help prevent no-hopers wasting their money.
"If you don't get through the cheaper SQE1 you can give up and not incur the cost of SQE2."
If you know anything about the GDL and LPC, you'll immediately notice that these stated costs are significantly lower than those of the GDL and LPC. But – and this a big but – you need to bear in mind that there will be an extra cost for the preparatory courses for both SQE1 and SQE2 which will be provided by law schools other than Kaplan. When we last asked these law schools what they might charge for their SQE prep courses they were tight-lipped, but we think they are likely to charge as much for a GDL or LPC-like course as they do currently for the GDL or LPC. We could be wrong: the SRA claims to have 'modelled costs' and concluded the SQE would be cheaper than the GDL/LPC, though one law school source was surprised to hear this since they had not been asked how much their law school intended to charge for SQE prep courses.
Another point to note is that law firms that currently offer sponsorship of the GDL and LPC are likely to continue to pay for future trainees to sit SQE1 and SQE2 and do the necessary prep.
We recommend you pay close attention to further reports on how the SQE will work in 2021, as well as speaking to firms you are interested in about what approach they will be taking to training in the future.