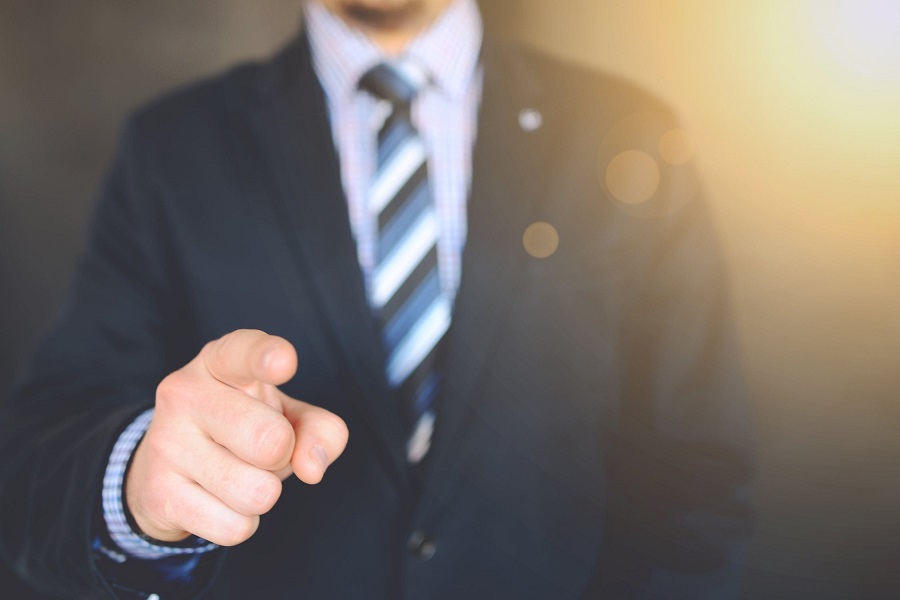 Classics student and aspiring lawyer Henry Letts shares his experiences and others' of pursuing a legal career from a non-law background.
Let me explain where I'm at. I haven't gone very far through the process yet: I'm studying Classics at UCL and I'm about to enter my third year. Right now my focus is on preparing myself for the opening of the application cycle for vacation schemes and training contracts (many firms launch their application windows in October, but some do so even earlier). Before the application process begins, I'm doing all the research I can in order to get a clearer idea of what type of firm may be right for me (I'm using a really helpful resource – I think it's called  Chamber something...).
Work experience-wise, I haven't done much that's law-specific to date. Running my own company has given me some commercial insight, but the work I've done up until now has mainly involved part-time catering and tutoring stints to support the expensive cost of living in London! This summer, however, I've lined up two internships with a legal twist: I'm currently doing a two-week internship here at Chambers and Partners, and will gain a further two weeks' experience at BAE Systems in September.
As I didn't study law at undergrad, I will be looking to enrol at a university/law school to complete what's known as the Graduate Diploma in Law (GDL) after I complete my degree. This is a one-year course that condenses the core academic modules that are taught in a conventional law degree. As I want to become a solicitor, I'll then go on to spend another year studying the Legal Practice Course (LPC), which will equip me with the foundational skills I'll need for that route. If I wanted to become a barrister, I would move on to the one-year Bar Professional Training Course (BPTC) instead. Bear in mind that the current solicitor-oriented path will start to be phased out from 2020 following the introduction of the Solicitors Qualifying Examination (SQE).
Next up for me will be the completion of a training contract at a law firm – this, in its current form, covers a two-year period where I'll rotate around different departments (in stints known as 'seats') to explore the work before eventually qualifying into a particular area of law as a fully-fledged solicitor. If I wanted to become a barrister instead, I would do what's known as a one-year pupillage at a set of chambers, where I'd shadow various barristers before hopefully gaining what's known as 'tenancy' – membership to the set where I'd practise as a qualified barrister.
The non-law student view: we've got this
I wanted to hear from my peers who are following a similar route, so I caught up with my friend Will, who has just completed a non-law degree. Will and I are in a similar position: unsure about precisely where we want to practise, and what aspect of law, but sure about what type of lawyer we want to be. Unlike me though, Will is set on becoming a barrister.
He's been attending open days at sets of chambers to get a feel for what kind of atmosphere suits him. He was particularly impressed by Brick Court: "It didn't have a corporate vibe at all – not that slick glass-walled kind of feel, with people speaking through microphones to large audiences. Instead we sat in a nice cosy room, and the members of the set described what they were doing without scripts. They were so energetic and enthusiastic – it was really refreshing."
While Will is a fan of workplaces with a cosier, more understated feel, I'm a sucker for the big corporate environment: I want to be smack bang in the middle of the City, surrounded by tall glass buildings and lots of employees. But aside from the bustling feel of the office, I also want to be applying to a firm where I have the opportunity to try out lots of aspects of law via different seats. At this point, the seats I'd like to try the most are corporate and IP, but I'm also interested in sports, media and litigation. I'm using Chambers Student's practice area guides to draw up a shortlist of firms that operate in these areas.
Having a good work/life balance is crucial to me as well; I'm happy to sacrifice the huge pay cheques that lawyers at some firms receive in order to have more of a life outside of the office. Having said that, I'm not naive: I'm very aware that working as a lawyer – especially in transactional areas like corporate – means that there will be late nights at the office, but I would rather go to a firm where those late finishes are more of an anomaly than regular practice.
Solicitor vs. barrister
Will has picked up work experience tied to both the barrister's and the solicitor's role. He points out that there is definitely a difference between them, largely because a barrister is self-employed, and a certain degree of risk comes with not being contracted to your job. While he initially saw this as a negative, he now feels that the independence gained will be a definite plus and values the potential flexibility a career at the Bar can give him.
"As an advocate you have to try and anticipate what your opponent will do, and always stay one step ahead."
In his opinion, a barrister's role is more "nimble" than a solicitor's, both in terms of where you go can with your career (he may well one day decide to become a judge) and the variety of day-to-day work on offer. Will also welcomes the pressure of being on the front line as the person standing up in court and advocating; he wants to be the person who the solicitors and the lay client rely on to construct and present a winning argument. He tells me that he enjoys working out how people think, and using this knowledge to direct a case in his favour: "As an advocate you have to try and anticipate what your opponent will do, and always stay one step ahead."
For me, the relative job security that comes from being a contracted solicitor at a law firm is a big reason why I'm opting for this path. Some people may think that being a solicitor is a more 'behind the scenes' role compared to the drama and courtroom spectacle of barristerial life. However, I think that a solicitor's duties can be just as exciting and vibrant, and I'm particularly drawn to the problem-solving aspect of the work. I see the ability to unpick and resolve complex issues as a fundamental trait that a solicitor should have, and I feel that my Classics degree has given me the foundational analytical skills I'll need to progress in the field.
What disadvantage?
For Will and I, we always felt (from our extremely unbiased position!) that our non-law degrees could in some ways benefit us during the pursuit of our respective legal careers. Why? Well, we think that what may be initially deemed a disadvantage can be turned into an attractive quality (providing you are sincere and genuine in your commitment to the law). Here's the thing: many non-law students may be concerned that a law firm/chambers may look at them and think: 'Does this person really love law? Or is this just a late decision made by someone who really doesn't know what they want to do?'
However, this line of enquiry gives the non-law student an opportunity to prove their desire to become a lawyer. Will explains that he would have been lying to himself if he applied for a law degree straight after school, as at that stage he couldn't say that law was definitely what he wanted to do. It took internships and work experience placements in other industries to make him sure that law is the career path for him – not starting out in law has therefore only bolstered his sense of certainty. If non-law students can get that across in their CVs and interviews, and back it up with meaningful work experience (both legal and non-legal), then I can't see why their applications wouldn't stack up against those submitted by candidates with a law degree background.
The lawyer view: you've got something to bring to the table, but choose wisely
I thought it would make sense for me to chat with a recently qualified solicitor from a non-law background – I wanted to know how they found the process of transitioning to a legal career, and whether they'd hit any bumps on the way. I ended up speaking with a solicitor at a City firm. Unlike Will and I (who remain pretty confident about applying for jobs in law without a law degree), this lawyer tells me that she had an underlying fear that she was perhaps less capable than some of her contemporaries on her vacation scheme, where she felt she was "effectively competing against lawyers." However, she's glad to say that her fears were allayed, as "it quickly became clear that no legal knowledge was expected" on the scheme, and that she would be assessed against LLB candidates on an equal footing.
No regrets
With the beauty of hindsight, my source says that she has no regrets about studying English at university. She feels that her degree benefited her "in a personal capacity" due to the sense of enjoyment she got out of it at the time, but also professionally as she now realises that she "brings different skills to the team." She adds that her English degree really helped hone her writing skills, which she considers a real strength that makes her work stand out today. She also tells me that the law:non-law intake ratio at her law firm is pretty even, which she attributes to a broader trend at law firms to seek trainees from various academic disciplines with a range of useful skills to bring to bear.
"It quickly became clear that no legal knowledge was expected."
Less is more
Pretty reassuring words! But what should you, the non-law student, be doing to strengthen your chances of nabbing that training contract? This lawyer highlights that students should avoid a volume-based approach, i.e. indiscriminately sending off applications to a large number of firms in the hope of getting an offer from at least one. Instead, students should adopt a more targeted approach by figuring out – on a broad 'umbrella category' level – what type of law firm they'd like to join and which areas of law they might like to practise in. You might, for example, decide that you're interested in providing legal services for individuals, and therefore look for law firms with private client, family and personal injury departments. Or, if you're thinking about becoming a barrister, you might decide which area of the Bar interests you the most (like commercial, criminal or employment), and then send applications to sets of chambers devoted to that line of work. As a warning, my source reveals that she has known a lot of junior solicitors who've got "stuck at firms where they quickly realise that they won't get a chance to practice the law they are actually interested in." Hearing that struck a chord with me, as I'm yet to make a concrete decision on those broader categories, but I'll certainly have done so by the time I press 'send' on any application I make!
The recruiter view: you've got the skills, so highlight them
But what about those involved in recruitment who will be reading my applications? What do they think when they read an application from someone like me? How can I ensure that I'll make a convincing case on paper? I decided to head to 1 Hare Court to gain some insight from pupillage committee member Tom Harvey. He also comes from a non-law background, and studied PPE at Oxford before enrolling on the GDL. Thankfully, he quickly dispels the myth that non-law students are looked unfavourably upon: "There is absolutely no disadvantage – non-law candidates can prove their suitability to become lawyers via what they have achieved throughout their degree and other work experience that they've completed."
"Non-law candidates can prove their suitability to become lawyers via what they have achieved throughout their degree and other work experience that they've completed"

– Tom Harvey, pupillage committee member at 1 Hare Court
To get the law firm perspective, I spoke with Jones Day's new trainee recruitment partner Emily Stew. She informs me that the ratio of non-law to law students in an average trainee intake at the firm is 60:40, which shows that you don't have to study law to become a lawyer. Emily explains that non-law students can help themselves to stand out against their LLB counterparts by drawing upon their broader competencies (gained from their non-law degree and non-law work experiences) to demonstrate that much sought-after "commercial nous." Another factor that can differentiate the non-law student is experience: Emily points out that those from non-law backgrounds generally only start applying for vacation schemes and training contracts from their final year onwards (because they have to undertake the GDL – the year-long conversion course mentioned earlier). That means that they're typically applying around a year after their LLB counterparts, so there's often an extra layer of wisdom, thought and experience detectable in their applications.
Stew adds that one aspect worth thinking long and hard about is how your non-law degree and non-law work experience have equipped you with the skills that a lawyer needs to possess. These can be broad skills applicable to all lawyers, like attention to detail and analytical ability, but also traits that are more specifically required by a particular law firm/set that you're applying to. Jones Day, for instance, has a non-rotational training contract (i.e. one that isn't divided up into formalised seats) that requires its trainees to be independent and entrepreneurial when sourcing work from various teams and departments. Highlighting prior experiences and achievements that show how you've acquired and mastered such skills will help you to make a good impression.
If you're a non-law student, you have that extra year to cram in useful research and work experience before you start applying.
If you're worrying about not having every detail of your law career mapped out at an early stage, don't. Stew tells me that it's a common misconception among students that, as you progress through the first year of your studies, you must have it all figured out. Meanwhile Harvey reveals that he had little if any experience of family law (the cornerstone of his practice today) until he actually started at 1 Hare Court. In short, there's time to decide upon the direction you want to take. If you're a non-law student, you have that extra year to cram in useful research and work experience before you start applying. Remember also that training contracts and pupillages are designed to give you room to try different things and pinpoint exactly what it is you like doing. The key is – as my solicitor source above indicates – getting the big picture right in terms of firm type and selection of practices, and then homing in on the areas that interest you the most during your training.
When it comes to work experience, Harvey tells me that getting involved in the law where possible is important. Though it can be tricky to secure law-related work experience as a non-law student, you can try, like Harvey did, to help out at a local law centre, or look for organisations that are linked to the industry – a legal publisher anyone? If you're really at a loss, then why not enquire at your university's law society to see if there's anything you can assist with, like pro bono projects. Do keep a lookout for any events that are occurring on campus too. Barristers from 1 Hare Court, for example, can be found at Oxford and Cambridge each year delivering lectures, while at Durham they stage an annual mooting contest – the winner of which secures a mini-pupillage at their set.
Stew also underlines the importance of attending relevant events to meet and chat with lawyers at firms/sets you may be interested in: "It's not, as many students now think, all online. Taking the trouble to meet your potential employer when they have taken time out of their busy day to visit your University is common courtesy and an essential pre-requisite to making a good application. Jones Day's recruiting season opens on 1 September and it hosts its 'Question Time' events in September and October each year." University law fair season kicks off at the end of September/early October each year, so make sure you check whether your university is hosting one – these typically draw in a collection of firms and some sets, and give you a chance to make that initial personal connection. Remember that these events aren't just reserved for law students!
Before I started my internship here at Chambers Student, I was never under the illusion that I was going to be at a disadvantage against law students. During my research for this piece however, I have been lucky enough to speak to many highly knowledgeable people in law who have not only hammered home this fact for me, but made me see all the appealing qualities that the non-law applicant has. So to any non-law aspiring lawyers out there who think they stand less of a chance of getting a training contract/pupillage, I say don't be disheartened – instead focus on those elements from your non-law background that will make you stand out against the crowd.
This feature was written by Chambers Student's summer intern Henry Letts and published in September 2018.