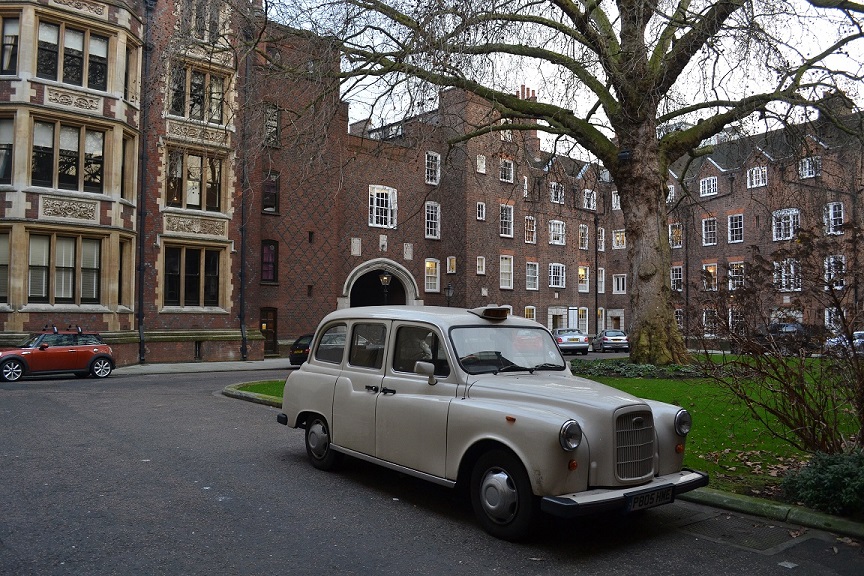 "The constant anxiety of whether you'll be offered tenancy is tough, but pupillage is designed so that you're only up against yourself."
What is pupillage?
Pupillage is a period of practical training required to become a fully fledged barrister. Pupils work full-time for a year under the wing of experienced barristers, developing vocational skills and deepening their understanding of various practice areas. They're assessed over the year and upon completion are eligible to apply for a permanent position, known as tenancy, with a set of chambers. Do be aware that the Bar Standards Board is currently considering changes to the process of how you qualify as a barrister, including proposals to split the BPTC in two.
You may come across the occasional claims that pupillage amounts to little more than a year of pain and humiliation. We'd be remiss not to counter such claims. Sets don't try to push pupils to the edge of sanity – at least not on purpose; rather, their aim is to mentor and challenge pupils so as to gauge their compatibility with the set and overall potential at the Bar. Of course, that doesn't mean pupillage is a walk in the park, but any misery accompanying the year is likely driven by the demanding work at hand rather than any malevolence on behalf of chambers. 
The pupillage year is broadly split into two six-month periods known as 'sixes'. Most sets further divide the year to include several seats, assigning a different supervisor for each. In any case, a pupil's first six months are non-practising, as mandated by the Bar Standards Board. This means they remain tethered to their supervisors, shadowing them at court, conferences and in chambers, and assisting them where necessary. Typical tasks include undertaking research and taking a stab at drafting pleadings, advice and skeleton arguments, sometimes for 'dead' cases (ie ones that have already concluded) but also on 'live' (active) ones. As one pupil put it: "Your first six is all about finding your feet and getting to grips with what it is that chambers does."
A busy criminal set can mean court every day by the end of the pupillage year... Big commercial or Chancery sets, on the other hand, sometimes prefer to keep pupils in chambers.
Pupils usually see some court action of their own during their second six, which is when their rights of audience kick in and they're allowed to handle their own clients and cases. How frequently they make appearances does depend on a pupil's specific area of practice, though. A busy criminal set can mean court every day by the end of the pupillage year, and many civil or commercial sets specialising in areas like employment, personal injury, construction or insurance send their pupils out multiple times a week. Big commercial or Chancery sets, on the other hand, sometimes prefer to keep pupils in chambers throughout the year, either for the purposes of assessment or because the nature of the work is such that they're simply too inexperienced to do oral advocacy.
What else is involved?
Pupils have a checklist to refer to over the course of their pupillage. This sets out the range of skills – advocacy, negotiation, drafting, research – they're expected to master during their training. Sets are required to give pupils formal appraisals at the end of each six to gauge their progress, and most pupils also have additional meetings with their supervisors every now and then to go over specific pieces of work.
Sets tend to have their own individual requirements when it comes to assessments. Some grade every piece of work a pupil submits, while others stick to three or four broad assessments – like written or oral advocacy exercises – over the year.
On top of this, the Bar Standards Board requires pupils to complete two courses during their pupillage year: an advocacy training course and a practice management course. The former is taught by accredited advocacy trainers (usually judges or senior barristers), and involves 12 hours of training on topics like cross-examination and oral submissions. The practice management course, meanwhile, consists of presentations on core elements of the profession like ethics, finances and court etiquette. Both courses are run by the Inns of Court and the Circuits, and both usually take place during a pupil's first six. Additionally, barristers are required to take a forensic accounting course, either during the pupillage year or within the first three years of practice.
Life as a pupil
Over the years, pupils have reported all manner of activities filling their days: attending trials, taking notes at proceedings, drafting skeleton arguments, interviewing witnesses, and in the case of one, "going on a site visit to some grotty little shed with a tree growing through it." One thing they made clear is that no two days of pupillage are the same – a reason many pursue the role in the first place.
How much contact pupils have with their chambers' clerks varies by the type of work their set does: it tends to be minimal at commercial sets, where much of pupils' work is dictated by their supervisor's caseload, while those at criminal and common law sets generally enjoy regular interaction with the clerks. While pupils can certainly expect some late nights here and there (particularly those working on the criminal side, where short-notice requests are frequent), many of our pupil sources have told of being pushed out the door come 6.30pm or so. 
Pupillage is not considered a particularly gregarious experience. 
Unlike solicitors' firms, where the trainee class can contain upwards of 30, 50, or at the big ones, 100 people, most sets keep their pupil count below five, with many taking on just one or two a year. As such, pupillage is not considered a particularly gregarious experience. Still, many pupils become friendly with their peers and/or junior members of chambers, and they're usually included in set-wide social events like Christmas and summer parties.
Check out our Chambers Reports to find out more about the day-to-day work of a pupil.
What is tenancy?
Tenancy is the prize at the end of the year-long interview that is pupillage. An offer of tenancy is effectively an invitation from a set to take a space in their chambers as a self-employed practitioner, sharing the services of the clerking and administrative teams. This is typically awarded after a vote of all members of chambers, following recommendations from a tenancy committee, clerks and possibly pupils' instructing solicitors. The decision is not one taken lightly. The Bar Standards Board warns that there are usually fewer tenancies than pupillages in a given year, and indeed the latest Bar Standards Board stats show that just 270 new tenancies were registered in 2014/15, whereas 397 first-six pupillages were registered in 2013/14. 
Just 270 new tenancies were registered in 2014/15, whereas 397 first-six pupillages were registered in 2013/14. 
Most pupils look to their own set for a place in the first instance, but this isn't always possible. In some cases the set doesn't have enough space to accommodate another tenant; in others the pupillage committee decides, after evaluating a pupil's performance and personal qualities, that they're simply not a good fit. If you're curious about a set's growth, view the list of members on its website and check how many new tenants have joined in recent years, then compare that against the number of pupillages offered in the same period. You'll find that certain sets consistently take on more pupils than they retain, while others keep their pupil-to-tenant conversion rates steady year on year. 
Tenancy decisions are commonly made in the July of the pupillage year, allowing unsuccessful pupils time to cast around for other tenancy offers, or at the very least a 'third six'. This is a temporary tenancy, usually at another set, undertaken in the hopes of another shot at full tenancy. Occasionally, pupils may be offered a third six at the set where were a pupil, as a means of giving them a second chance. There's evidence to suggest that civil and commercial sets have higher pupil-to-tenant conversion rates than criminal sets; as such, it's not uncommon for a twelve-month criminal pupillage to be followed by a third six elsewhere, though plenty of commercial pupils also find themselves in need of a third six. The general rule is that if a third six is not successful, it is perhaps time to look outside the Bar.
Life as a tenant
Once you're a tenant, your earnings are directly tied to what type and how much work you take on. Many junior tenants – known as 'baby juniors' at the start – combine cases they head up themselves with roles as junior counsel on a bigger team. "Ideally you'll already have experience running your own cases by the end of pupillage and your transition from tenant and pupil will be a smooth one," a baby junior told us. "Still, you no longer have a supervisor to hold your hand, so you have to take control of things more. That can be a shock."
Some new tenants, particularly at commercial sets, encounter a down-swing in value matter when they start out. "As a pupil I was working on multimillion-pound matters because I sat with barristers who'd developed their practice to a senior level," reported one source, "but there's been a bit of a drop-off now that I'm sourcing my own cases."
"You no longer have a supervisor to hold your hand, so you have to take control of things more. That can be a shock."
Tenants use their chambers' clerks to start building up a docket of clients and instructing solicitors. The relationship between barristers and clerks varies from set to set, but it tends tends to be an amicable one, with the latter helping the former plan their diaries and steer themselves towards certain types of work. 
Baby juniors can expect a standard day to be something like 9am to 7pm, though many consistently work beyond this, particularly when a case is coming to a head. Alongside their own work, all barristers are required to engage in continuing professional development (CPD). This involves courses on accounting, advocacy, case procedure and the like during their first three years of practice, then 12 hours of CPD activities a year after that. These can include things like writing publications and teaching law to undergraduates.
Confused by the alien terms used at the Bar? Read our Barcode glossary and all will become clear.
Your next step
>>> Getting Bar ready