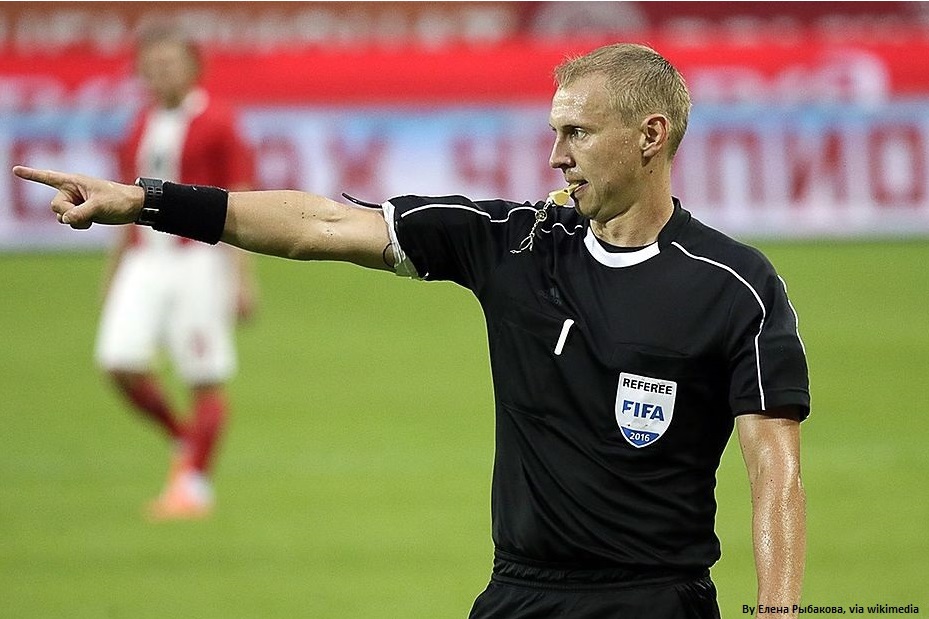 International arbitration is the less-understood sibling of litigation, but it's a very big deal indeed...
A growing convention

What would you do with $50 billion? It sounds like an awful lot of money even for a corporate mega-merger; for a dispute resolution settlement, it's mind-boggling. But in the largest ever award resulting from international arbitration, the Russian Federation was ordered to pay more than $50 billion to former shareholders of the Yukos Oil Company after it had destroyed the corporation and appropriated its assets – the $64.2 million in additional fees the Russians were ordered to pay out now seems like pocket money. The award can now be enforced across the 157 states enrolled in the New York Convention, the 1958 UN resolution that paved the way for cases like this one to play out.

Put (relatively) simply, arbitration is a method of dispute resolution between two or more parties who agree to have their cases heard and settled by an independent tribunal through a pre-determined procedure. The arbitrators weigh up both sides' arguments and determine an appropriate award for one, which can be enforced across the world through the New York Convention and have wide-reaching implications beyond the discrete case. Various different arbitral institutions exist: the largest are the International Court of Arbitration of the International Chamber of Commerce (ICC) based in Paris; the London Court of International Arbitration (LCIA); and the International Centre for Dispute Resolution (ICDR), headquartered in New York.

"It puts the dispute in a neutral arena, so neither party involved will have any 'home-field' advantage."

Globalisation is changing how the world operates in more ways than anybody could hope to keep track of, and as multinational businesses expand into hitherto unexplored jurisdictions and have to contend with the unique legal frameworks of each, avoiding domestic litigation is a fruitful avenue to explore. International arbitration courts are fast becoming the battlegrounds on which the world's largest companies and sovereign states alike are fighting to protect their interests. 

Quinn Emanuel arbitration partner Mark McNeil pins down the process's appeal as twofold: "It puts the dispute in a neutral arena such that neither disputing party has the 'home-field' advantage in its domestic court system; and once a party secures an award in arbitration it can automatically be enforced in more than 150 countries across the world without the need to go through litigation proceedings anywhere else." The discipline's cheerleaders have argued that arbitration also appeals as a cheaper, quicker means of dispute resolution than litigation, though Herbert Smith Freehills international arbitration specialist Andrew Cannon suggests "it can be, given the scope for procedural flexibility, but for large commercial matters the current wisdom is that's no longer the case." Bodies including the ICC have published expedited procedure rules for smaller claims as a counter-measure to this perceived slow-down.

Long time coming

The roots of international arbitration stretch back further than you might expect. Evidence suggests arbitration was a method of domestic dispute resolution for the ancient Egyptians, Greeks and Romans, who chose arbitrators based on their esteem within the community. International arbitration as a concept was dreamed of at least as early as 1306, when a royal advocate in Normandy proposed the Crusader states use arbitration as a means of establishing peace throughout Europe before setting off for the Holy Land.

"The number-one trend is growth into new jurisdictions and a wider geographical dispersement."

It took until at least the late 19th century for something akin to international arbitration as we know it today to formulate, and things really kicked into gear in the 1920s with the establishment of both the ICC and ICDR (the LCIA, founded in 1892, was ahead of the curve). The practice has grown and evolved steadily since. "Even ten years ago this was an area of law very much in the ascendancy," explains Skadden arbitration and litigation partner David Edwards, "and we were still having to explain to clients what international arbitration was and why it could benefit them." Now, though, it's becoming the méthode du jour for big cross-border matters throughout its birthplace in Europe and beyond. The practice's evolution has "slowed down in relative terms, there's now a mature system which can be enforced across the world and which represents an industry in its own right."
What does the future hold? Edwards points to "a shift towards Asia; there has been a host of major Indian arbitration decisions recently and there's been a big movement to properly root trade arbitration into Singapore." Mark McNeil agrees: "The most pronounced long-term trend has to be the wider geographical adoption of arbitration as the standard means of resolving cross-border commercial disputes, particularly in Asia and Africa. Once upon a time China did not accept investment arbitration, but that has now changed as a result of China becoming a major capital exporter. Korean and Japanese companies are also embracing international arbitration more frequently than before." As the arbitration love spreads, international law firms are following the money. Herbert Smith Freehills may hold pole position in the region for now (they've got nine offices including Jakarta, Bangkok and Kuala Lumpur, and are the only firm to get a top-tier international arbitration ranking in Chambers Asia-Pacific) but other contenders like Allen & Overy, Freshfields Bruckhaus Deringer and King & Spalding are hot on their heels.

ISDS, TPP, TTIP... WTF?

It's not all been high-fiving, though. As with any area of law, international arbitration has thrown up its fair share of controversies – not least ISDS. Investor-state dispute settlement is a process through which companies can sue nations which they believe have discriminated against them in some way, and have thus hurt their profit margins. The appeal of ISDS for governments is that commercial disputes can be resolved in a theoretically neutral arena without direct conflict with another state, and that they can attract more investment from overseas companies with this safeguard in place. Critics, however, argue that ISDS grants too much power to companies and allows them to challenge the policies of elected governments. In perhaps the most famous example of this, tobacco giant Philip Morris controversially sued multiple countries over laws prohibiting smoking or the promotion of it.

It's easy to envision private companies that pursue ISDS as greedy villains attacking the public good for profit, but Mark McNeil, who's acted on both sides of such cases, paints a more nuanced picture. "The reality is that states often sign up for these investment agreements without fully understanding their implications," he explains. "A number of governments feel that ISDS has gone too far, and are seeking to scale back the protections they are willing to offer in their investment treaties and investment agreements."
International trade deals typically include a method through which ISDS can be initiated. Chapter 11 of the North American Free Trade Agreement (NAFTA) between Canada, the USA and Mexico allows for companies to bring international arbitration proceedings against any of the three countries; an ISDS clause was also established in the Trans-Pacific Partnership. The USA's proposal to include a similar clause in the much-criticised Transatlantic Trade and Investment Partnership (TTIP) with the EU was a major stumbling block in negotiations. Some have argued that throwing the door open to ISDS would allow American private healthcare companies to sue European countries, including the UK, where publicly funded healthcare is the norm. If globalisation is to progress full steam ahead, however, processes like ISDS are unlikely to go away. Andrew Cannon points out: "The number of investor-state cases has increased steadily over the last 20 or 30 years. For a long time they were largely brought against emerging market countries, but now an increasing number of developed states are on the receiving end. These states have added to the calls for changes to be made to protect their rights to legislate in the public interest." A tough nut to crack.

Brexit wounds?

We'd love to have got through at least one article without dropping the B-bomb, but London is, after all, held in high esteem from Greenland to Antarctica as a leading global arbitral seat (admittedly, we're yet to hear of any polar bears or penguins calling for arbitration proceedings). There have been many hours of debate over whether or not companies could bring ISDS claims against the UK or EU when the divorce has taken place, depending on the settlement between the two.

"London is in many ways the dispute resolution capital of the world."

All things considered, though, Brexit's impact on international arbitration is unlikely to be felt immediately. Withdrawing from the European Union will have no effect on Britain's membership of the New York Convention, the foundation for international arbitration that's entirely independent of the EU. Mark McNeil explains: "London is in many ways the dispute resolution capital of the world, and it won't lose its major strengths post-Brexit. English law will continue to govern many commercial contracts, parties will continue to trust their disputes to the English courts, and London will continue to be chosen as the legal seat for many arbitrations." Regardless of the future relationship between Britain and the EU, the ability to pursue international arbitration and enforce its results will be unaffected from a legal perspective. The potential change in commercial fortunes for either side is a different matter – if business slows down, the number of arbitration cases brought forward could rise or dip depending on a whole host of factors. Overall though, the message to take away is Brexit may mean Brexit, but it doesn't mean a whole lot in an international arbitration context.

Getting your foot in the door

On the rise though it may be, international arbitration remains a relatively niche discipline compared to litigation. Not all of the firms included in the Chambers Student guide, even those placing an emphasis on dispute resolution, offer an arbitration seat, and many others will roll it together with litigation, so it can be difficult to know how much experience you'll get in either – read the True Picture of the firm you're interested in to find out where the land lies. It's clear though, that cross-border arbitrations and their exclusivity appealed to our trainee interviewees: an Allen & Overy source told us: "It was definitely an exciting department to be part of, particularly when the case went to hearing. As a trainee I was doing everything from preparing bundles and exhibits to drafting pleadings." A similarly enthusiastic Skadden trainee recounted: "By my second week I was in court on a billion-dollar arbitration case. To say I was thrown in would be an understatement!" Skadden's David Edwards confirms: "We try and push junior lawyers and trainees as far as we can; if they have the aptitude they'll get responsibility over a whole area of the case."

It's never too early to begin prepping. Universities like King's College London and the University of Westminster offer international dispute resolution LLMs with optional modules dedicated to commercial arbitration, and both the ICC and LCIA offer a couple of internships a year, though competition for all of these is understandably fierce and Andrew Cannon tells us: "Such qualifications are not necessary to start your career. What matters above all is demonstrating an interest." General dispute resolution experience is valuable too, and a little (or a lot of) practice in moot courts and other debate forums can go a long way. It's also crucial to stay in the know not only about international arbitration specifically, but what's going on in the wider commercial and political world – in a practice area defined by its globalist context, it's not enough to have a good understanding of UK law. Keep an eye on trends affecting international law and some of the big arbitration cases hitting the headlines – as well as on the Chambers Student website and newsletter, of course.

Finally, don't go too far down the rabbit hole – international arbitration remains a niche area of law. Andrew Cannon advises "applying for a seat in arbitration if you have that opportunity, but it's important to keep an open mind as over the two years of a training contract you'll see all the other different areas the firm has to offer, and views can change during that time."