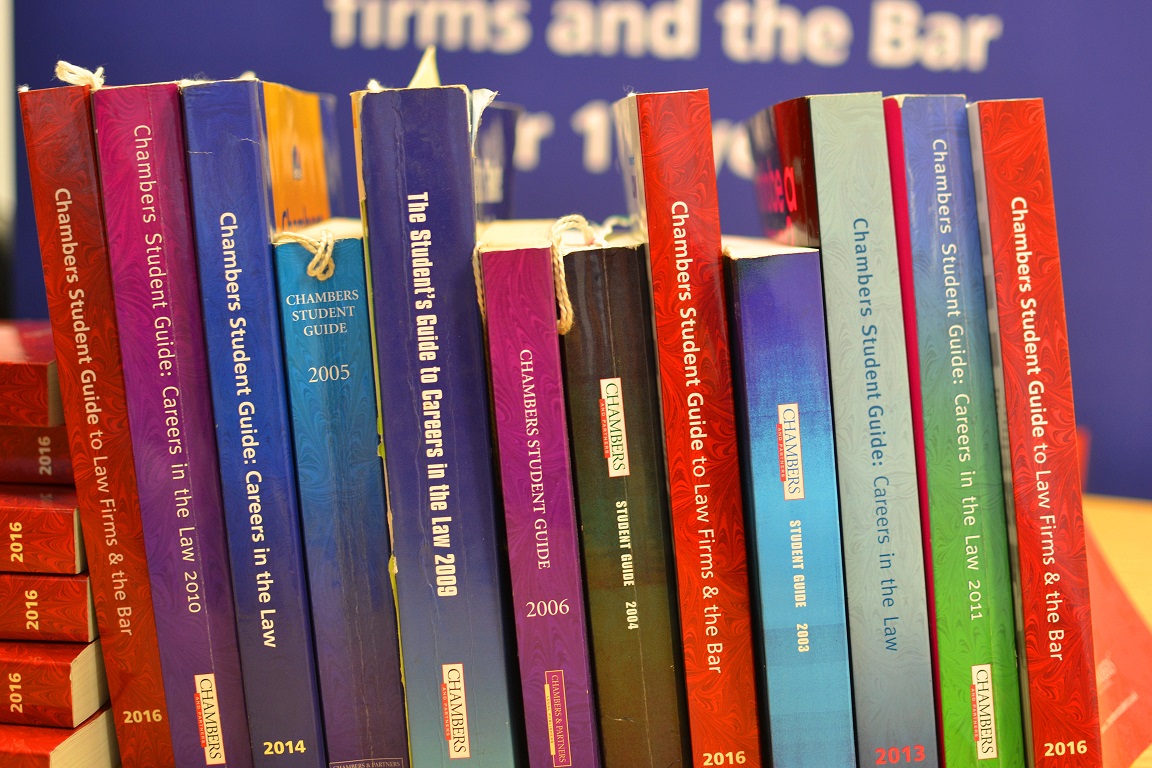 There's plenty of talk among law firms about improving diversity and inclusion, but is anything actually changing? We've crunched the numbers to find out.
Read our full series on Diversity & Inclusion, updated for 2021
For the first time, the proportion of female trainees is equivalent to the people entering law school.

BAME law graduates are still heavily underrepresented in law firms.

Non-City London firms do best in most areas of diversity.

Most of 'The 30% Club' have improved their numbers of women partners but are not on course to hit their 2020 target.

Herbert Smith Freehills is a clear leader for supporting lawyers with disabilities.
Gender and BAME diversity at law firms is getting better – slowly. One of the most positive developments is that the number of female trainees at top firms in the UK now resembles the number of women completing the LPC, which has been at around 60% since the 90s. It's not all good news: female associate numbers across the firms we research have increased 3.5% since 2016, but the number of women partners has stayed static in that same period.
The table above shows averages across the firms that provided us with data in 2014, 2016 and 2018. Some firms only gave their numbers for one or two of the years we analysed, but our analysis consistently covers the top players in the UK legal market and the firms that are most open about their statistics. Note that these figures are averaged across the surveyed firms and are not weighted to reflect firm size.
Representation of ethnic minorities shot up across the board in 2016 compared to 2014. This may have been an anomaly, rather than part of a larger trend, as representation seems to have either stagnated or dropped off in 2018 (while still remaining above 2014's numbers). According to the Law Society, 40% of students starting a law degree in 2017/18 were from ethnic minority groups, so BAME representation on training contracts is still lagging well behind.
Which type of firm does best?
In previous years, regional and national firms have consistently done better for the presentation of women in our surveys. Based on our 2018 figures, non-City firms in London have caught up and overtaken them on all fronts. Notably, these firms are especially far ahead for female and ethnic minority partners.
US City firms still beat their rivals when it comes to ethnic minorities in their trainee cohorts. Diversity is an area that American firms are often more focused on than their English counterparts; plus, their international work is likely to attract those with an overseas background.
English City firms are lagging behind the market and fail to top any of the categories in our survey. They're increasingly waking up to the need to address diversity; some are more woke than others. It's been interesting to see that magic circle firms have recently been pulling away from others in the City and are ploughing resources into tackling their diversity deficit.
Compared to 2016, most types of firms have made improvements across the board, but again we see a decline in the numbers of ethnic minority trainees. One could interpret this as a result of Brexit, with fewer candidates from overseas seeking to qualify in the UK than before the referendum result, but there are likely various factors at play.
Although we see improvements in the numbers of women lawyers, it's worth considering their salaries too – the types of firms with higher percentages of women have lower average salaries. At regional and national firms the average NQ salary is £47,000; at non-City London firms it's £59,000; at City firms (both English and US) the average comes out at £74,000; and at US City firms it reaches £107,000. A lot can come down to self-selection: certain types of law firms are better at attracting and retaining women. Unfortunately, they tend to pay less. Take a look at our Gender pay gap 2018 report for more on this subject.
Which firms are the top performers?
The top performing law firms for hiring and promoting women are listed below. A handful of US giants make the top ten for female trainees (most with very small intakes), but otherwise the top firms for women are regional and national firms and non-City Londoners. Comparing these lists to the top tens from 2016, it's worth pointing out that it's largely the same firms topping the table for female partners. And as in previous years, one category is absent from these listings altogether: English City firms.
Next, consider the top performers for representation of BAME lawyers. Here we see a number of English and US City firms faring better –Clifford Chance and Latham & Watkins are two examples. Over half of the top ten for ethnic minority partners are non-City London-based firms. Regional and national firms are much less present here, with only Blaser Mills, Bevan Brittan, and Freeths making any of the top tens for ethnic minorities – perhaps understandable given the demographic makeup of London is far more diverse than the rest of the UK.
Stories from the City
Looking at only the top ten English City firms, the representation of women and ethnic minorities is notably lower. This is significant because these firms recruit the largest trainee cohorts of all firms. Here are the English City players that do best on the diversity front:
In a bid to improve their retention of female talent, six City firms have signed up to an initiative called the Reignite Academy, which aims to reintroduce women to the workplace after having taken time out. CMS, Macfarlanes, Orrick, Reed Smith, Sidley Austin, and White & Case will all be welcoming former City lawyers onto six-month paid apprenticeships, with the goal of full-time employment at the end. So far, none of these six firms make the top ten City firms for female lawyers (perhaps the reason they've signed up to the initiative in the first place).
Some Rare good news
Causing a big stir in the legal industry, Rare is a recruitment platform that looks to connect exceptional diverse candidates with top firms, businesses and universities. Rare uses contextual recruiting methods to level the playing field between privileged candidates and applicants from other backgrounds. It's a big deal because, as we've discovered, the legal profession is heavily biased towards the privileged. Below is a sample list of the firms that currently use Rare recruitment, and their progress over five years. There doesn't seem to be any particular pattern here, but you can see that some firms consistently recruit higher numbers of ethnic minority trainees than others. With two or three exceptions, all these firms share a pretty decent representation of minority trainees in 2018.
The 30% Club
13 major firms have committed to achieving a 30% female partnership by 2020 as part of the aptly-named The 30% Club. We wondered how they were getting on, given 2020 is now a year away – a quick search found that some firms have gone a bit quiet about this target or set themselves new, higher goals for further in the future. Below we've compared the partner diversity data that the 13 firms have provided us since 2014.
Compared to their last appearance in our survey, five firms have improved; three have stayed static; and two are now sadly doing worse. CMS previously hit the 30% goal but has since dropped below again (likely due to multiple mergers swelling their headcount). Despite this, CMS is still in the lead alongside Eversheds Sutherland and BCLP. All three stand a chance of hitting 30% by 2020 if they stay on the same trajectory. Unless the rest of these firms suddenly promote an extraordinarily large number of women to their partnership, it does not look likely that they will achieve the 30% goal.
This begs the question, might 30% have been too ambitious? We think not: almost every firm has shown some progress over five years. Slaughter and May deserves a shout-out for having improved the most, with female partner numbers up 5% since 2014.The graph below shows that the 30% Club is just about trending in the right direction overall, albeit at a very slow rate. Quotas have been eschewed by firms so far, but if lots of firms miss their 30% target it's likely that the argument for implementing them will become stronger.
LGBTQ
In 2018 we started collecting data on firms' LGBTQ numbers. Many do not disclose or collect this information, and there's always a margin of error as individuals may not want to share how they identify. These are the best performers from those that did give us stats:
Bear in mind that according to the Office for National Statistics (ONS), around 2% of the UK population identified as lesbian, gay or bisexual in 2016. According to the ONS and the Equality and Human Rights Commission there is no official estimate of how many trans people there are in the UK, but the Gender Identity Research & Education Society estimates 1% of the population is gender nonconforming.
Many large international firms appear on these lists, both UK and US-based. Firms like Latham & Watkins, Travers Smith, Herbert Smith Freehills and Baker McKenzie make a couple of appearances and almost all of the magic circle firms are here at least once. One possible reason why is that these firms usually have budget set aside for programmes and initiatives to target inclusion and diversity, while smaller/more regional firms may not. Regional and national firms aren't missing entirely – for instance, South of England firm Trethowans comes second out of all those that provided data on LGBTQ associates – but for the most part, it's the larger English and US firms in London that fill the top spots for LGBTQ representation.
Herbert Smith Freehills made history in early 2018 as the first law firm to cover all or part of the costs for a lawyer's gender reassignment surgery, as well as providing psychological support for staff at any stage of their transition.
Representations of LGBTQ individuals comes down in part to law firms attracting and recruiting a diverse range of candidates, but it also depends on whether a law firm is an open environment in which individuals feel comfortable being open about their sexual orientation and gender identity. Our US sister guide Chambers Associate has a fascinating piece about how one US firm is working hard to be an inclusive LGBTQ workplace. Back in the UK, law firms are beginning to realise that inclusivity and openness in the workplace are an important part of improving diversity, alongside a focus during recruitment – this is true for all forms of diversity, not just that of LGBTQ people. We recently partnered with City firms Travers Smith to write about piece about Diversity and inclusion in the City.
Disability
According to a 2014 report from the Office for Disability Issues, around 16% of working-aged adults live with a disability. By law (and lawyers of all people should know this), employers have to make 'reasonable adjustments' to ensure employees with disabilities aren't disadvantaged in the workplace. If needs be, firms of any size are able to apply for the government's Access to Work grant, which covers the costs of implementing further practical support in the workplace. Disability rights and access are a major issue that often get overlooked, so we decided to collect disability representation figures from law firms for the first time in 2018
Looking across the data that firms provided, there doesn't seem to be a discernible pattern and the top tens include employers from across the spectrum: regional firms, City firms, Americans and the CPS. Certain strong performers deserve a shout-out for consistently leading the way: Herbert Smith Freehills tops both associate and partner charts, and comes in a close second for trainees with a disability; Penningtons Manches and Shoosmiths also appear on all three top tens. Trethowans ranks second for both associates and partners and Leigh Day, Baker McKenzie, Charles Russell Speechlys, Travers Smith, Fox Williams, Shearman & Sterling, RPC and Withers all make two appearances.
Many law firms are working to improve diversity and inclusion and students can help raise their awareness of the importance of this issue. So if you're concerned about the lack of diversity at a firm, talk to one of its lawyers or recruiters and ask what's being done to make things better!