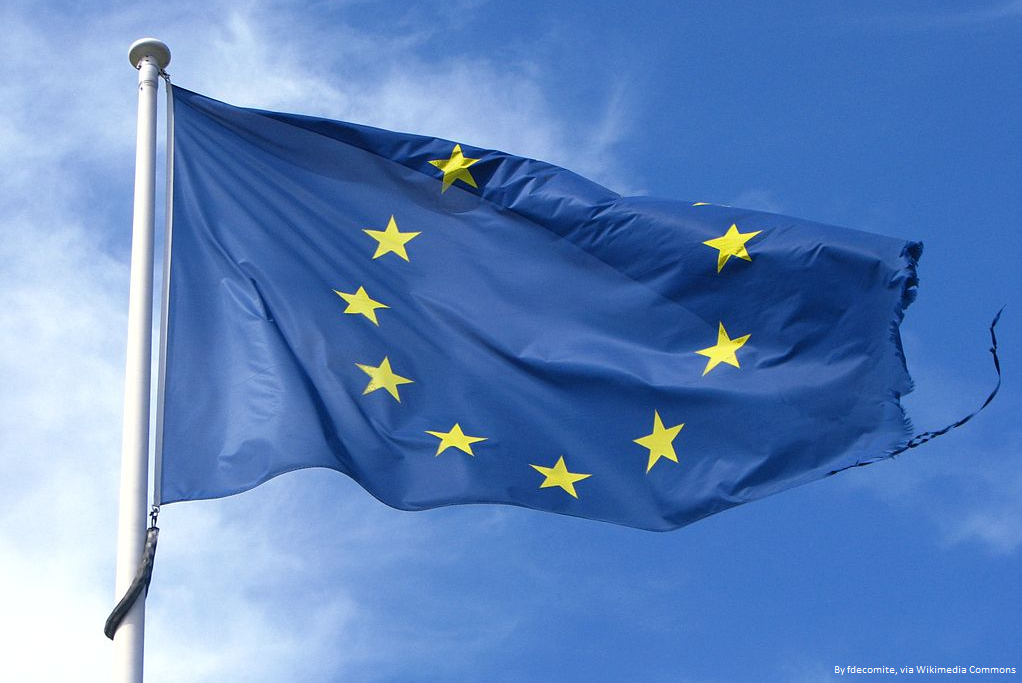 In a competitive recruitment market where the standards keep getting higher and higher it pays to know your stuff. Here are the main issues you should be aware of.
The B word
"Brexit is going to be part of the conversation we have with every trainee applicant," one law firm managing partner told us in summer 2017. Why is this? Brexit matters for lawyers for two reasons: first, because it raises the possibility of changes to literally hundreds of laws, rules and regulations which govern how businesses operate and how the country is run. Second, Brexit will affect the UK economy – so far, the feared economic downturn has not materialised, but we'll say more about the state of the economy below.
Brexit could or will affect laws governing literally dozens of areas from environment and immigration to intellectual property and finance. Lawyers are in hot demand to explain to clients in all these areas what's going on; indeed some have said wryly that the only people who will benefit from Brexit are lawyers and consultants. At the moment there is one overriding theme to the advice lawyers are giving – "the real challenge Brexit presents is simply the uncertainty," a managing partner told us. The training partner of a national firm added: "Brexit is creating opportunities for lawyers in the short term because businesses are seeking advice on what it will look like." This need for advice will intensify as Brexit negotiations continue and the shape of Britain's future relationship with the EU crystallises.
"Brexit is going to be part of the conversation we have with every trainee applicant." 
A key area of the economy – and legal practice – affected by Brexit is financial services. The main issue is whether UK-based firms will retain their 'passport' rights to trade in the EU post-Brexit. At the time of writing in summer 2017 the answer to this question is no clearer than a year ago, but a trend has already begun for banks moving jobs abroad to places like Dublin and Paris. Estimates of the number of City bankers who'll say bye bye to Britain because of Brexit ranges from 9,000 to 40,000.
So has the Brexit vote been bad news for the economy as predicted? The signs are mixed. One managing partner told us of "an initial dip in work after the referendum results when businesses and investors sat on their hands for a long time and thought 'I have to process this and work out what it means'." The training partner of a City firm was more upbeat: "After the result, lots of people had prophesied doom and gloom, but actually the markets and our clients adjusted very quickly to the reality that we are going to leave the EU and want to focus on making sure there are no significant hiccups in deal activity." The economic indicators are mixed too: GDP was up 0.2% in the first quarter of 2017 and 0.3% in the second, but growth is slower than expected, slower than in 2016, and slower than in the rest of the EU. The construction and manufacturing sectors are particularly jittery while services and tech are doing better.
Brexit commercial awareness primers:

The effect of Brexit on lawyers
Brexit, business and the law
Brexit effects by practice area
It's the stupid economy
The IMF and World Bank predict the UK economy will grow by 1.7% in 2017. This is down a little bit on what was expected before 2016, but much higher than the dire post-referendum expectations. 'Steady yet subdued' is how the CBI describes UK plc.
Most of the managing and training partners we spoke to at commercial firms were optimistic. The consensus is that after an "initial dip in activity" after the referendum, work has revived with deals going ahead which were perhaps not expected to and areas of practice ranging from immigration to IP being extra busy answering Brexit questions. Litigators are likely to be busiest of all as market uncertainty and regulatory change lead to disputes.
We did hear murmurs of concern from some quarters. "The message coming back from our UK-centric practices is there could be an impact [from Brexit], particularly in sensitive markets like real estate and, to an extent, corporate," one City training partner said. Another summarised: "My sense is that throughout the next two years things will happen that scare the markets. But at the moment people have adjusted quickly to the news of Brexit and continue to see opportunities to invest in the UK."
Some firms' optimism stems from a growing presence overseas which they feel will help shore up any stumbles in the UK – that's great for the firms, but not much comfort to trainees and other employees in Britain if jobs are moved abroad. National firm Pinsent Masons has already set up shop in Dublin explicitly because of Brexit, and notoriously conservative US firm Sullivan & Cromwell has opened an office in Brussels to complement its London presence.
Recruiters want you to be able to understand the journey the UK and global economies have been on in the past few years and how trends in different sectors, and Brexit, may affect their firm.
Globally, Brexit is not the only economic concern. Growth is slowing in China, Russia and Brazil, and then there's that big question mark over Donald Trump. Markets generally responded well to his election, and investors are optimistic about his promised tax cuts and deregulation. While some of the president's rhetoric has hinted at economic protectionism which could damage world trade, Congress is unlikely to allow any extreme measures to be put in place. "An international trade war will be no good for anyone's economy," a US managing partner recently told us.
In the UK, public spending cuts continue to affect work relying on government funding, like renewable energy projects. Have a read of our practice area overviews you're interested in to find out how government policy affects it. Most big commercial law firms have seen revenues increasing in 2016 and 2017, though some continue to struggle. This year we heard of firms having to explain to trainees that seats or NQ jobs weren't available in certain areas (like property) because of market conditions.
In the decade since the financial meltdown, the world has not witnessed the destruction and reforming of the financial system that some had hoped for, nor has there been a particularly buoyant recovery. Recruiters want you to be able to understand the journey the UK and global economies have been on in the past few years and how trends in different sectors, and Brexit, may affect their firm.
Bye bye LPC, hello SQE
As if Brexit, Trump and economic lethargy weren't enough to deal with, aspiring lawyers now have to get their heads around a monumental overhaul of the system of how you qualify as a solicitor. The changes are huge: the Solicitors Qualifying Examination (the SQE) will replace the GDL and LPC, and is to be introduced from 2020. Elsewhere on this website you can find everything we know to date about how the new SQE will work.
The SQE is part of the SRA's attempt to deregulate and liberalise legal training, in part to help improve access to the profession and reduce cost to unsuccessful candidates. This trend has already seen the regulator change the way paralegals can qualify as a solicitor (they don't need to do a training contract first). The Bar Standards Board is minded towards reform of the route to becoming a barrister too: following a consultation the Bar's regulator is investigating whether it can reform and improve the qualification process and/or launch alternative routes into the profession. This could involve splitting the Bar Professional Training Course (BPTC) in two, so it's possible that course will find itself on the rubbish heap alongside the LPC.
Even prior to its announcement of the SQE, the SRA had been conducting something of a bonfire of the regulations related to trainees and recruitment. In part this is a reaction to the 2013 Legal Education and Training Review (LETR). An SRA spokesperson told us: "First, the changes are a result of our commitment to cut red tape. We sought to remove rules which did not relate to quality and standards in the profession. Second, in response to the LETR we looked at what changes we could make within the existing framework to allow more flexibility." In other words, the aim is less bureaucracy and more flexibility in order to broaden access to the profession.  
Here are some of the changes the SRA has introduced in the past few years: 
Paralegals can now qualify as solicitors without getting a training contract if they have done the LPC and fulfilled certain training criteria.
Training contracts are now referred to as 'periods of recognised training' by the SRA. Law firms still use the former term.
The SRA has withdrawn from the voluntary graduate recruitment code of conduct. "It was not enforceable, it was not a regulatory task and it was disingenuous," the SRA told us. "The SRA being a signatory could have given the impression that the code of conduct is a regulation when it is not." The Junior Lawyers Division and two graduate recruitment associations remain signatories, while the Law Society has stepped into the SRA's place as a supporter of the code.
The SRA is no longer the guardian of partial exemptions to the GDL for mature and overseas students. Providers now deal with these themselves. The SRA only deals with full exemptions.
Rules surrounding part-time LPC study and part-time traineeships have been relaxed, so part-time study and training can now be undertaken in any desired format. 
There is no longer a specifically stated requirement for trainees to undertake both contentious and non-contentious work. However the SRA's 'practice standard skills' mandate experience in both transactional work and disputes, so in practice this rule remains the same.
Students are no longer required to enrol with the SRA (which used to cost £80).
Despite the SRA's efforts to ease access into the profession and the appearance of apprenticeships, the path to becoming a lawyer remains a tough one. The Law Society doesn't mince its words about the risks: "Qualifying as a solicitor is not easy," intones its website. "Many trainee solicitors finish their training with debts. Others are not able to finish their training because they cannot get a suitable training position. There is no guarantee of getting a job either as a trainee or as a solicitor." We couldn't agree more. Be warned that the biggest LPC providers like  BPP and the University of Law are profit-making businesses and have a vested interest in more graduates studying with them.
So: you should consider your options very carefully before parting with any hard-earned cash to pay for law school. Most trainees we interviewed for this guide secured their training contracts before starting law school, and all other things being equal this is the course we advise you to follow. Starting law school without a training contract lined up will always be a calculated gamble. Elsewhere on this website you can read more about How to fund law school.
As an added incentive most commercial firms will pay all or part of your LPC fees as well as a living allowance; smaller non-commercial firms do not usually do this. See our Table of salaries and benefits for full details. We should also point out that your future is in your hands: whether you land a traineeship or NQ job depends on how hard you work at getting the right experience, learn what firms are looking for, and target the right employers. For more advice on this topic read our feature How suitable are you and what do recruiters want?
Survival of the fittest
As a whole, the legal profession weathered the 2008/09 recession relatively well, but one lasting effect has been that recruitment numbers at big law firms are now lower than before the crash. For example, the elite City firms known as the 'silver circle' were looking to recruit 305 trainees (to start in 2011) when we asked in 2008, but want just 200 (to start in 2020) when we asked this year – one of this group of elite firms, KWM, has even gone bust! The same story is true outside the capital: five big  national firms (Addleshaws, DLA Piper, Eversheds, Pinsent Masons and Squires) were in the market for 325 trainees in the 2008/09 recruitment cycle, but are looking for just 245 in 2017/18. The good news is that recruitment numbers at some firms are actually up in the last few years, and there are new recruiters in the market; this is reflected by the 5% increase in the number of training contracts offered in 2015/16 (to 5,728) on top of a 9% increase the previous year.
Here are the stats for entry into the profession in the past decade which show recruitment numbers see-sawing then slowly edging upwards in recent years:
 
LPC students and training contracts
 
 
 
 
 
 
 
 
 
 
 
'07/08
 
'08/09
 
'09/10
 
'10/11
 
'11/12
 
'12/13
 
'13/14
 
'14/15
 
'15/16
 
 
 
 
 
 
 
 
 
 
 
 
 
 
 
 
 
 
 
 
 
LPC enrolments
 
9,662
 
9,337
 
7,064
 
6,067
 
5,909
 
5,673
 
5,198
 
N/A
 
TBC
 
 
 
 
 
 
 
 
 
 
 
 
 
 
 
 
 
 
 
 
 
Training contracts
 
6,303
 
5,809
 
4,874
 
5,441
 
4,869
 
5,302
 
5,001
 
5,457
 
5,728
 
 
 
 
 
 
 
 
 
 
 
 
 
 
 
 
 
 
 
 
 
Admissions to the roll
 
N/A
 
8,491
 
8,480
 
8,402
 
6,330
 
6,758
 
6,345
 
6,077
 
TBC
Source: the Law Society
But it remains the case that there are now fewer training contracts on offer than before 2009. Since the recession firms have learnt to do more with less. With tighter budgets, clients are demanding greater value for money. They are no longer willing to pay for a junior lawyer to sit in a room photocopying if a temp can do the same for peanuts. New technology and outsourcing are also hitting demand for trainees, with roles outsourced abroad or to low-cost parts of the UK and AI being used to do mundane tasks. Expect to hear more about the role of AI in the profession: the prognosis is that the lawyer's role will be less about drafting and more about their judgement, experience and business advice. 
Since the recession firms have learnt to do more with less.
That there are literally thousands of training contracts up for grabs each year should at least encourage you. The world will always need lawyers and English law remains popular for agreeing contracts and resolving disputes around the world. Good graduates will always have a chance of making it in the profession. But don't go into the law just because you think it's an easy option. It isn't. The days when students could waltz into a top job by being bright, young and perky are over – forever. Recruiters expect applicants to possess the right professional skills, know the firms they are applying to inside out, and have a stash of solid life experiences.
Marry me or lose me forever
Law firm mergers are now commonplace. There's a trend towards consolidation in the market, which means there are fewer law firms about. Some have gone into administration: many high-street outfits have ceased operations in the past few years, and some major law firms too have gone dodo-wards. There are still firms out there in financial difficulty, with costs rising and profits plummeting. If you want an idea of which firms are having a rocky time of it have a look at recent revenue and profitability figures (big dips could mean a firm in trouble, though growing revenue is no means of success) and firms with low trainee retention rates.
Mergers are much more common though. Nearly half of firms featured in the 2010 edition of Chambers Student have either gone bust, undergone a merger or been in merger talks. Law firm mergers happen up and down the market from regional outfits to global heavyweights. Significant mergers of late have included Eversheds' long-awaited tie up with Americans Sutherland, Scottish firm Maclay's tie up with global behemoth Dentons, Norton Rose Fulbright's takeover of Wall Street old-timer Chadbourne, and the yuuuge three-way merger between CMS, Olswang and Nabarro. Another significant international merger was confirmed just as our 2018 edition went to press: national firm Bond Dickinson shacked up with North Carolina's Womble Carlyle to become Womble Bond Dickinson/.
Other firms know to have been eyeing mergers include BLP, Ince & Co, Browne Jacobson, Ward Hadaway and Mayer Brown. But frankly, there are only a handful of firms in this guide which we'd say are definitely not going to merge in the next few years – Slaughter and May, is one such example, which took 128 years to make its first ever lateral partner hire in 2017 – you just know where you are with some firms.

Half of firms featured in the 2010 edition of Chambers Student have either gone bust, undergone a merger or been in merger talks.
Reasons for merging include expanding a firm's practice areas or national presence, growing its international reach, improving referrals, and reducing overhead expenditure on things like property rental, support staff, technology and (yes) trainee numbers. Trainees' contracts are usually honoured when firms merge, but over time merged firms do often cut back trainee and NQ recruitment numbers to below their would-be combined total. For more on this topic read our newsletter feature Law firm mergers: why do they happen?
Public spending cuts
Unless you've been living in a cave for the past six years, you will have read about the range of public spending austerity measures which have been sweeping the nation. With the Conservatives now forming a majority government most of these cuts are set to continue and deepen. Firms that work for clients in sectors which rely heavily on public funding – healthcare, housing, local government, transport, education, infrastructure, charities – have found some of their work drying up. It remains an open question how these sectors will be affected by the combination of continuing cuts and Brexit.
The public funding of litigation through legal aid is being severely cut.
Meanwhile, the public funding of litigation through legal aid is being severely cut, with the Ministry of Justice aiming to trim the legal aid budget by a quarter. Combined with other funding changes, this is squeezing lawyer fees in areas like crime, housing, family, employment and personal injury.
While larger commercial firms which practise in these areas are not affected (their clients pay privately), the cuts are affecting recruitment at smaller firms. For example, Fisher Meredith, a London firm with a significant legal aid practice, has halved the number of trainees it employs in the past few years and cut solicitor numbers by two-thirds.
Reforms brought in by the 2012 Legal Aid, Sentencing and Punishment of Offenders Act have seen whole areas of practice removed from the scope of legal aid (especially in the family, immigration and housing fields) and cuts to legal aid practitioners' fees. In protest, barristers and solicitors have organised strikes and taken to the streets to demonstrate. Various judicial challenges to the manner in which cuts have been implemented were also launched.
In a partial climbdown, the government announced in January 2016 that a new planned tranche of cuts to police station duty solicitor contracts and lawyers' fees is to be shelved. However, the impact of those cuts already in place is significant and will continue to have an effect on the industry: there's been an increase in the number of litigants in person and a decrease in available work for lawyers acting for your average man in the street.   
For more on this topic, take a look at the Solicitors' Practice Areas, and read our feature on Legal aid cuts and reforms.
The Legal Services Act
The Legal Services Act 2007 has now fully come into force. In a nutshell, the Act aims to liberalise the market for legal services: non-solicitors can now become partners in law firms and so-called Alternative Business Structures (ABSs) allow lawyers to team up with other professionals to offer services. ABSs also allow firms to seek external investment. More than 300 ABS licences have been granted so far, with legal services now offered by the Co-op, the AA, Eddie Stobart, Admiral and KPMG.
 So far this influx of new legal service providers has not led to a massive upheaval in the way people get their legal advice. Notably,  no supermarkets have so far gained an ABS licence, despite the Act being dubbed 'Tesco law' because it potentially allows legal services to be bought alongside groceries at your local superstore. In part the lack of change is due to existing legal practices adapting well to deregulation and using the new rules to their advantage. National firm Irwin Mitchell is one of the most innovative players on this front, having gained five ABS licences in late 2012. Many thought Irwin Mitchell would also become the first UK law firm to trade publicly on the stock market, but ultimately that honour went to Gateley whose June 2015 IPO valued the firm at £100 million. Read our feature on Alternative Business Structures for more.
If I were a rich man
The Law Society's recommended minimum trainee salary as of 1 May 2018 is £21,561 in London and £19,122 outside. This replaces the SRA's previous minimum salary requirement, abolished in summer 2014, which was lower. The Law Society's minimum is only a recommendation though and not enforceable; some trainees earn less. Low salaries mainly affect regional firms and small general practice and legal aid firms. Legal aid cuts have squeezed the incomes of many junior lawyers in this area.
By contrast, and despite the profession being under pressure, lawyer salaries at major commercial firms both in and outside London remain generous and continue to go up. A 2016 salary war in the US, instigated by market barometer Cravath raising its starting salary to $180,000, has prompted many American firms in London to raise their salaries with a nod to their US pay scales. The going rate for an NQ at a top US firm is £100k or more and although several top English firms have responded with their own NQ pay increases, there's now a £20-£40k difference between the top American payers and the magic circle.
For a more detailed analysis of trainee and NQ pay at different types of firms and in different regions read our feature How much do trainee lawyers earn?. For more information on individual firm pay, check out Table of salaries and benefits.
Lawyer salaries at major commercial firms both in and outside London remain generous.
Once you're a trainee you should be well placed for the future. The number of trainees who stay with the firm they trained with varies from employer to employer, but on average the firms we surveyed in 2017 retained around 80% of their trainees upon qualification. There was a noticeable dip in retention in 2009 and 2010, but for the past few years retention has hovered around the 80% mark. The Brexit vote has not has a negative effect on the retention of NQs at commercial law firms. Elsewhere on this website you can find further Retention analysis and Retention stats for every firm we've covered in the True Picture since 2001.
Your next step
>>> How suitable are you and what are recruiters looking for
>>> Law School