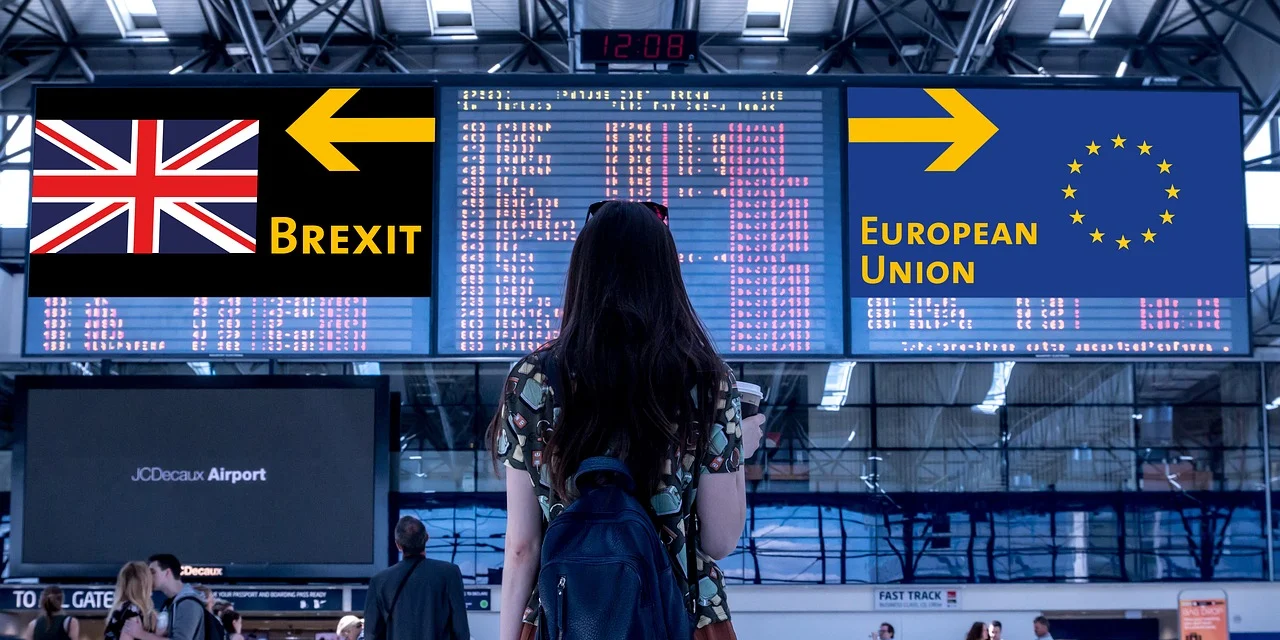 For all future lawyers, commercial awareness means keeping up with the fallout of Brexit.
Mickaël Laurans, Head of International at The Law Society, talks to us about what the EU-UK Trade and Cooperation Agreement means for lawyers in Britain and abroad.
Harry Cerasale, February 2021
Nearly half a decade has passed since 52% of the British public voted to terminate the UK's membership of the European Union. It's a decision that has consistently dominated the headlines since; has shattered political conventions; and played yo-yo with the stock market as the government steered the country perilously close to a no-deal cliff edge, an outcome which would have seen the UK default to WTO terms on trade. Thankfully, push came to shove and a deal was made. It may have taken multiple British prime ministers, a good deal of brinkmanship, and an extension or two, but we do have a deal – controversial as it may be.
While robust political and commercial awareness are critical traits for any aspiring lawyer, we'd wager that you probably haven't meticulously trawled through the 1,000-page plus agreement detailing the UK's future relationship with the EU. Fortunately for you (and us), The Law Society's Mickaël Laurans has. We had an in-depth chat about what impact the TCA (Trade and Cooperation Agreement) will have on the legal industry and what challenges might lay ahead.
Little victories
There's been plenty of talk across the media about the relative pros and cons of the deal – but not so much about the impact of Brexit on lawyers in particular. So how does the legal sector fare in the deal?
It's safest to say… it's a mixed bag. Title III, Section 7 of the text claims that the agreement 'includes groundbreaking provisions on legal services that go beyond what the EU has included in any other FTA to date.' This concerns the right of barristers and advocates to continue to advise their clients across the EU on UK and public international law, using their home professional titles. It adds that 'where EU Member States require UK lawyers to register in order to provide advice on UK and public international law, the Agreement makes clear this cannot mean requalification or admission to the local legal profession.' Mickaël Laurans points out that this serves as an "important precedent for specific provisions for legal services in future FTAs." That's the good news.
"…will now face 27 different international regimes with different rights and restrictions concerning what you can do with local lawyers."
The bad news is that UK-qualified lawyers will lose the formal right available under EU membership to advise on host state law and EU law. The Institute for Government also points out that 'member states can still impose total bans on UK lawyers advising on their own law. Even if they are advising on UK law, they may be subject to particular rules.' For example, it highlights that in the Czech Republic, UK lawyers will now have to be residents in order to provide legal advice.
Laurans notes that Law Society members "will now face 27 different international regimes with different rights and restrictions as to what they can do, including  with local lawyers, and on the types of entity you can operate under." This leaves many questions unanswered: "Can a UK LLP still open an office in Europe or do they need to use a local partnership firm? Are there any equity caps on non-EU lawyers? Can you still share profits between UK and EU lawyers?" Laurans concludes that "the agreement doesn't give a lot in terms of market access."
UK qualified lawyers will remain able to provide services and advice on EU law from a UK base, but crucially Laurans points out "the main difference – that advice does not attract legal professional privilege at the level of the European Commission, European Court of Justice, or the European Union Intellectual Property Office. That is significant." Though it's a complex issue, Laurans anticipates that it's feasible that "more firms may take steps to open an international office in Brussels or Dublin for the first time in an effort to retain business and maintain practice areas in which the impact of EU law is significant."
Red lines
Mutual recognition of professional qualifications – i.e. a lawyer's credentials being accepted in another country – is another important topic to think about. Laurans notes "the largest law firms with the largest networks across the EU were well prepared for Brexit and ready to restructure should there be a need to. For example, many UK lawyers on the ground in Europe have requalified in the host country's legal profession." Moving forward he argues, however, that the TCA "has not dealt with the mutual recognition issue in a satisfactory way." With the exceptions of Ireland and France, a British-qualified lawyer seeking to advise on host and EU law in other member states "may now be required to go back to university if they're aiming to requalify there." Before Brexit, solicitors were able provide temporary cross-border legal services without the need to register with the host bar and could gain title a lot more easily.
"London has increasingly become a centre of activity as clients seek counsel on trading issues."
It makes sense that the legal practice areas most affected by Brexit are those directly linked to EU law – that includes competition, intellectual property and GDPR. Laurans adds that "firms advising on heavily regulated sectors like chemicals, pharma and financial services will be affected when there is an EU law element in the advice and they come into the issue of professional privilege. The need to work with EU qualified lawyers is crucial" Alternatively, Laurans highlights that "there has been explosive growth in the area of international trade law advice in the UK. Where previously trade lawyers were traditionally based in Geneva, Brussels and DC, London has increasingly become a centre of activity as clients seek counsel on trade issues."
Want more good news? "There are some helpful provisions for mobility in the TCA," Laurans explains. "That means a firm can transfer a trainee or NQ to an office within the EU for up to one year; firms can also transfer managers and experts for up to three years." Trainee and associate secondments are still a go! Don't book your ticket just yet, though, as Brexit famously means the end of free movement of people. "It's no longer going to be as simple as jumping on the Eurostar or a plane to provide services to EU clients," Laurans explains. "Depending on what you need to do, you may only have a limited number of days of travel; you may require a visa, a working permit, or some other test. That's the new reality and it's definitely going to be less flexible and more cumbersome." The Covid-19 pandemic and restrictions do mean that nobody anywhere is travelling much at present, and Laurans reasons that 2021 "will serve as a good time to work things out."
London is open
During the wider debate around Brexit, many legal commentators questioned whether London would remain a preferred seat of dispute resolution. Laurans reasons that "there are some solid reasons why English common law is chosen as the governing law for many international contracts," which would keep businesses coming even post-Brexit. "English law is predictable, flexible and best reflects the wishes of the parties involved." There are also some "very good reasons why the UK's commercial courts are so well renowned and those won't be impacted by Brexit. The judiciary has an excellent reputation and the judges have extensive expertise in complex legal areas such as financial contracts."
That said, Laurans does concede that "there are some questions over the recognition and enforcement of UK judgment into the EU that need to be resolved but this is an access to justice issue, not a competitiveness one." He predicts that "while it will still be possible for large businesses to enforce a UK judgment in the EU, there may be difficulty when families or consumers have a legal dispute with a party in the EU." In such a situation, the parties involved might find it "daunting to have a hearing in a member state in order to get a UK judgment recognised, as opposed to the direct enforcement mechanisms we had before."
While the UK's deal with the EU does make some provisions for lawyers, the overall message is of change, and not always for the better. Laurans concludes that the access provided by the TCA "is not even comparable to the market access and practice rights afforded when the UK was part of the EU."