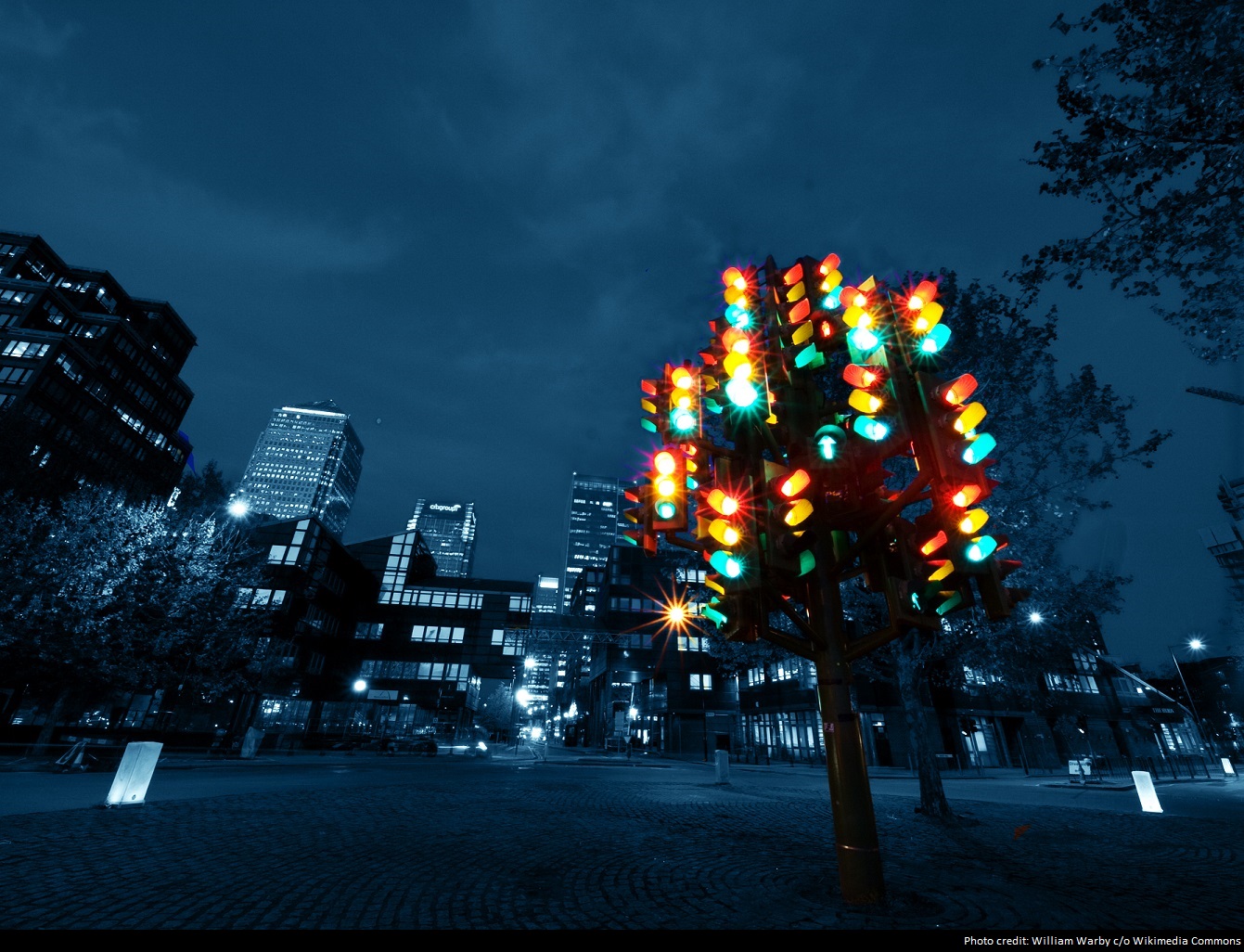 How to become a lawyer in the UK: a guide for overseas students and graduates.
A significant proportion of registered solicitors in England and Wales have entered the profession via an alternative route. A large number of those have come from outside the UK, which is why we thought we'd give you the low-down on qualifying from overseas.
If you are already a qualified, practising lawyer in your home jurisdiction and want to work in the UK, then keep reading for a blow-by-blow account of the Qualified Lawyers Transfer Scheme (QLTS) – a system run by the Solicitors Regulation Authority (SRA) allowing lawyers from foreign jurisdictions to qualify as solicitors in England and Wales.
Solicitors Qualifying Examination (SQE)

We must add a word of warning right away about the QLTS: while it remains in place for now, from 2021 it will be replaced by the Solicitors Qualifying Examination (SQE), a two-part exam to be taken by anyone who want to qualify as a solicitor in England and Wales. This will change things for both domestic and overseas candidates, as overseas lawyers will need to pass this exam to practice in England and Wales. The SRA recently appointed Kaplan, which administers the QLTS, as the assessor for the SQE.

You can read more about the Solicitors Qualifying Examination here.
If you are an overseas student studying abroad and are interested in coming to the UK to become a lawyer, skip to the bottom of this page to find out what the options are for you.
Remember that this is a guide for becoming a lawyer in England and Wales only: Scotland has a separate legal system.

If you're already qualified as a lawyer overseas...
QLTS – the basics
The Qualified Lawyers Transfer Scheme (QLTS) was introduced by the SRA on 1 September 2010 to replace the old QLTT (Qualified Lawyers Transfer Test) and the first exams were held in 2011. This was done for various reasons: partly to reflect recent changes in legal education and regulation, and partly to make the testing of foreign lawyers entering the marker tighter and more thorough.
The QLTS has vastly expanded the number of jurisdictions from which lawyers can cross-qualify. The QLTT was basically only designed for EU and Commonwealth citizens, but the QLTS can be completed by individuals from many more jurisdictions including Russia, China and several South American countries. Unlike the old system, the QLTS no longer requires applicants to have two years' experience practising English or common law. Instead, they undertake a series of assessments.
The QLTS is for individuals who are already practising law as professionals, not those who have just completed a law degree overseas and are seeking to enter the profession.
To be eligible for the QLTS you need to be a qualified lawyer in an SRA-recognised jurisdiction and have followed the full route to qualification. A qualified lawyer is someone with rights of audience who is recognised as an officer of the court and whose qualification was awarded as part of a generalist legal education and training. So, the QLTS is for individuals who are already practising law as professionals, not those who have just completed a law degree overseas and are seeking to enter the profession.
The SRA has appointed Kaplan Law School as the sole provider of the QLTS assessments. Regulations prohibit Kaplan from offering preparatory training for the assessments, so this task is left to other course providers including BPP, QLTS School, and City Law School. You can find more information on QLTS assessments, rules and deadlines on Kaplan's website.
Unlike under the previous QLTT system, BPTC graduates can no longer use the QLTS to qualify as a solicitor. To be eligible for the QLTS barristers must have completed a pupillage. In order to become a solicitor, BPTC graduates now have to take the LPC (from which they are granted certain exemptions).
The QLTS assessments
After taking the test, the SRA will make inquiries into your character, suitability and whether you are qualified in your home jurisdiction.

Non-native English speakers no longer need to satisfy any English language requirement in order to be eligible to sit the assessment. That said, if your English isn't up to scratch, you're likely to struggle.

The QLTS assessment is divided into two parts:
- Part one, a multiple choice test (MCT) covering 11 areas: the English legal system and EU law; constitutional law and judicial review; professional conduct and solicitors' accounts; regulatory and fiscal issues; contract law; torts; criminal law; land law; equitable rights; human rights; and business structures and legal personality. The MCT assessment is divided into two sessions of nearly three hours each, with 90 questions in each session. It is delivered online and can be taken in the UK as well as in other major cities around the world. The exam fee is £565 plus VAT.
- Part two, the objective structured clinical examination (OSCE) involves a client interview and completion of attendance notes/case analysis, advocacy/oral presentation, and online legal research, legal writing and legal drafting. The practice areas covered are business law; civil and criminal litigation; and property and probate law. The OSCE runs across several days and is offered in the UK only. The exam fee is £2,925 plus VAT. More information on the content of the assessments is available on Kaplan's website.

Applicants need to pass the MCT before progressing to the OSCE. Applicants who fail on the first go are no longer limited to three attempts at each part. It is possible to re-take the assessment as many times as you want (so long as you pay the appropriate fee). There is no time limit for completing the two parts of the assessment within a certain time period.

Currently, lawyers from the European Economic Area (EEA) are individually assessed on the basis of the QLTS's competency requirements, to determine whether there are components of the QLTS assessments which they can be exempted from. This may change, however, if the UK leaves the EU without a deal. In such instance, EEA lawyers may need to do the same as lawyers from other jurisdictions: pass all the components of the assessments without the possibility of  exemptions.
The SRA website provides a lot more information on assessments, qualifying jurisdictions and the QLTS in general. As the QLTS is a relatively new system, do keep an eye out for any changes which might be made to it in the near future.

If you're an overseas student...
As we mentioned above, the QLTS is designed for professionals who are already practising law, not those who have only studied law abroad and want to come and work in the UK. If this is your background you probably need to follow a different route into the profession.
Students who have completed a full-time degree in any subject from an overseas university qualify for entry onto the Graduate Diploma in Law (GDL), after which you can complete the Legal Practice Course (LPC) if you want to become a solicitor, or the Bar Professional Training Course (BPTC) if you want to be a barrister. (In addition, foreign lawyers following the QLTS who have successfully completed the LPC are entitled to apply to the SRA for full exemption from the MCT.) Bear in mind that from September 2020 everyone wishing to qualify as a solicitor in England and Wales, including overseas candidates, will be encouraged to take the new SQE.
Overseas law degrees are not recognised by the SRA as qualifying law degrees.
Overseas law degrees are not recognised by the SRA as qualifying law degrees (nor are most LLMs completed in the UK). If you have a law degree from an overseas institution, you can in some circumstances apply to the SRA for Equivalent Means, which can grant exemption from qualification and training requirements such as the LPC, Common Professional Examination (CPE) and Period of Recognised Training (PRT).
After completing law school, you must complete two further years of training within a law firm. This period is known as a training contract. Much of the rest of this website is concerned with the many different training contracts that are available: why not have a look around?
Our grad recruitment sources tell us that currently, the most common route to a training contract for overseas students is either to study law in the UK and then do the LPC or come here for an LLM or postgraduate degree, followed by the GDL and LPC. Don't forget that all the usual application timetables apply with large commercial firms recruiting two years (or more) in advance.
We have also come across individuals who studied and qualified as lawyers abroad, completed the QLTS (sponsored by a law firm), then did a training contract at that firm and qualified that way. At the same time other sources said they would expect those who've done the QLTS to apply for experienced lawyer vacancies within the firm (provided they have previous work experience as a lawyer). Either way, if you're interested in a specific firm it's worth asking them what their approach to the QLTS and overseas-qualified lawyers and overseas students is.
Several major firms – especially the magic circle and others based in the City – actively recruit students from overseas.
Several major firms – especially the magic circle and others based in the City – actively recruit students from overseas. Linklaters, for example, sends staff to both India and Australia to look for talented young lawyers, as it sees the whole world as its recruiting stage. You can read more on Linklaters' graduate recruitment website about its Indian, Australian and African clerkship and internship programmes.
Visas and Brexit
So, we've given an overview of the regulatory and educational requirements for becoming a lawyer from overseas. But, as an international candidate, what are your chances of building a successful legal career? And what's the visa situation?
We spoke to some law firm graduate recruiters in order to find out. All agreed that arranging visas can be tricky, and we won't go into detail here about the different tiers of visa, the requirements for obtaining them, or dealing with the Home Office. We will simply give a general overview of the situation. No rights can be obtained from the information below.
Traineeships
The good news is that many law firms will offer you visa sponsorship if you do a training contract with them. That's especially true of large international firms in London. Grad recruiters at these firms stress that equal opportunity is given to those who require visa support – "we recruit purely on merit," one said. "If you receive an offer from us and you are an international student then we will support you for a visa." In practice, only a small proportion of trainees recruited are individuals who require such support. A recruiter at a mid-size international firm in the City told us: "In both our first and second-year trainee cohorts we have one individual who we have given visa support to and we have one such person in our intake next year too." A recruiter at a large international firm which recruits 50 trainees a year confided that they can recruit a maximum of three trainees who require visa support each year.
"Many international students struggle to make good applications, as they often do not understand what we are looking for or do not understand how English law firms work."
Still, you should not be disheartened: big international firms often have a dedicated team which deals with employee visas, and if you successfully get a training contract with such a firm it will do a lot of the hard work on visas for you. Plus, having an international background can be a bonus. A source told us:"Candidates from an overseas background often bring international experience and language skills with them, which is an advantage." Our recruitment sources noted that it's important for your background experience to match up with what the firm is looking for and its international network – eg experience in the Middle East for a firm with several offices in that region.
It's very important to grasp what you're up against – you need to understand how the recruitment of trainee solicitors works, what competition you face, and how the UK legal market works. One recruiter revealed:"Many international students struggle to make good applications, as they often do not understand what we are looking for or do not understand how English law firms work." So: make sure you do your research.
Something else to bear in mind is that small and non-London firms are less likely to offer visa sponsorship. They do not have dedicated visa teams and may ask themselves: if we're only recruiting a handful of trainees why bother going to all the effort? After all, they get plenty of good applications from UK and EU candidates, so it's just easier to pick one of them. This fact – that smaller firms may be less willing to consider your application – does certainly make it tougher for non-UK/EU citizens to get a traineeship than their domestic competitors.
The Tier 1 post-study work visa was abolished in 2012, which makes it trickier to stay in the UK after you're graduated if you don't have a job. In addition, it is at present administratively easier for a firm to offer you visa support if you start a traineeship immediately after being a student (ie after completing the LPC). Both of these factors mean that the best course of action is to successfully apply for a traineeship while you are still studying. Don't forget that most top law firms recruit two years in advance!
Vacation schemes
The situation with vac schemes (ie internships) is simple: it depends on the stipulations of your visa. Many Tier 4 student visas allow you to work for up to ten or 20 hours a week during term time, but for an unlimited amount of time outside of term-time. Of course, it all depends on how long your visa is valid for – if it doesn't cover the summer, then firms won't sponsor you for a visa to do a summer vac scheme. However, a 12-month Tier 4 student visa is typically valid for four months after the end of your course, so doing a summer vac scheme should be possible.
A firm will want to recruit people onto its vac scheme who can and want to be a trainee there too.
Almost all law firms see their vacation scheme as part of a pipeline to recruit trainees. So if you want to do a vac scheme at a firm in the UK but then return to your own country to start your full-time career, firms will not look positively on your application. A firm will want to recruit people onto its vac scheme who can and want to be a trainee there too. And you have to sell yourself when you apply: remember to make your international experience and background shine on your application! Elsewhere on this website you can read more about vacation schemes.
Some firms have internationally focused vacation schemes (Baker McKenzie, Allen & Overy) or traineeships (Pinsent Masons, Clyde & Co, Eversheds Sutherland, Freshfields, Linklaters) so you may want to look into those.
The Bar
At the Bar everything is much simpler: the Bar Council provides visa sponsorship to non-EEA nationals who have a funded pupillage. Pupils can also be supported by individual chambers, but a leading commercial Chancery set told us that they'd expect sponsorship to be organised by the Bar Council rather than individual sets. Getting a pupillage is very tough though and only the best of the best succeed. Elsewhere on this website you can read more about a career at the Bar.
Brexit and EU citizens
A word about EU citizens: you may have heard about the small matter of a referendum that was held in 2016. The UK's exit from the EU will change how immigration from the rest of Europe to the UK works. EU nationals living in the UK now have to apply for settled status and this will allow them to continue working on British soil. This does require that the individual has lived in the UK for at least five years: you can find more information here.
The current Brexit negotiations factor in an implementation period, which would close at the end of 2020. Free movement would continue up to that point. For those EU nationals moving to the UK after that date, their visa situation will depend directly on the agreement reached between the UK and EU on the free movement of people. The current plan would also provide for the recognition of professional qualifications. On a related note, the exemptions offered to EU nationals on the QLTS/SQE could be affected indirectly but may not be.
Beyond 2020, Theresa May signalled that the UK will move to implement an immigration system which favours skilled workers. We'd imagine that would include qualified lawyers, but the details aren't set in stone and Boris Johnson's administration may move in a different direction altogether.
However, we have a final word of warning. A no-deal Brexit would negate this transition period, meaning the UK takes control of its own borders, and must decide on the status of EU citizens in the UK from 31 October 2019, or whenever the UK leaves the EU. It's anybody's guess what the immigration situation would look like in that scenario. 
That prompts us to say that you should not be basing your life decisions on the above paragraphs. Brexit negotiations are ongoing, and provided a departure deal is reached they will continue after the UK leaves the EU to determine the future relationship between the two parties. So if you are an EU national who wants to live and work in the UK in the future make sure you read the news and do your research on the future status of EU citizens in the UK.
Qualifying as a lawyer in the UK is a lengthy process, but the interesting opportunities available once you've qualified make it well worthwhile – provided you're truly committed.