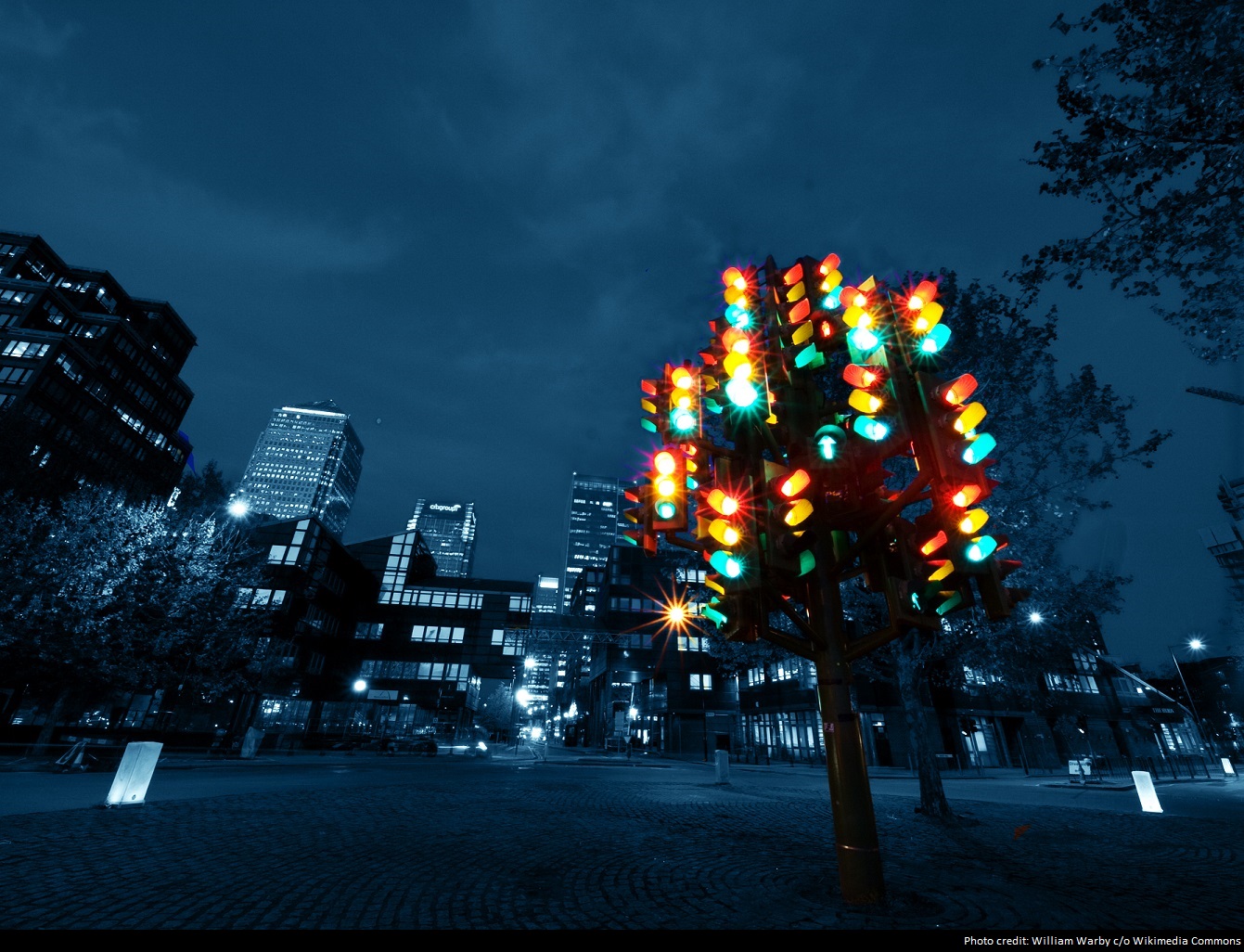 How to become a lawyer in the UK: a guide for overseas students and graduates.
A significant proportion of registered solicitors in England and Wales have entered the profession via an alternative route. A large number of those have come from outside the UK, which is why we thought we'd give you the low-down on qualifying from overseas.
If you are already a qualified, practising lawyer in your home jurisdiction and want to work in the UK, then keep reading for a blow-by-blow account of how the Solicitors Qualifying Exam (SQE) will work for you.
If you are an overseas student studying abroad and are interested in coming to the UK to become a lawyer, skip to the bottom of this page to find out what the options are for you.
Remember that this is a guide for becoming a lawyer in England and Wales only: Scotland has a separate legal system.
If you're already qualified as a lawyer overseas...
QLTS – the basics
SQE – the basics
From 2021, the system is now the same for everyone: anyone who wants to apply as a solicitor in England and Wales will need to take the two-part Solicitors Qualifying Exam (SQE) and fulfil the same criteria as domestic candidates. Whilst foreign lawyers used to be able to double-qualify through the QLTS, the SQE has replaced this and is now open to qualified lawyers from all jurisdictions.
You can sit SQE1 and SQE2 written exams at a range of test centres internationally, but you'll need to sit the SQE2 oral assessments in England and Wales over two and a half days, so you'll need to make a visit at some point before you qualify!

The SQE also has a requirement for 2 years of qualifying work experience, but lawyers qualified overseas are exempt from this given their experience. Where they don't meet this requirement already, this QWE can also be completed abroad, so there's lots of flexibility for qualification, even when you're not a domestic candidate.
Exemptions
Whilst the SQE is now the route to qualification for anyone wishing to qualify in England and Wales, you can apply for exemptions for part or whole of the SQE exams, granted by the Solicitors Regulation Authority (SRA). You can apply for exemptions if you can show that your qualification or experience is equivalent to the whole or part of the assessment that you're requesting to be exempt from. Due to the oral nature of part of SQE2, you may have to prove your English or Welsh language competence if exempt from this part of the SQE.

Foreign bars and societies can apply for exemptions for their members, and lawyers from some jurisdictions with at least two tears of work experience are entitled to pre=agreed exemptions for certain parts of the SQE exams, so t's worth checking this before you follow the standard route!
Attention Irish solicitors looking to qualify in England and Wales! Qualified Irish solicitors have a full exemption from the SQE; all that's needed for you is an application with the SRA directly, and to complete a pre-screening process.
If you're an overseas student...
Overseas students will need to follow the same route to qualification: the SQE. To qualify as a solicitor in England and Wales, overseas students will need to hold a degree in any subject (or an equivalent qualification or work experience), complete the SQE1 and SQE2 exams, complete two years of qualifying work experience (QWE), and satisfy the character and suitability requirements of the SRA – the same route as everyone wanting to qualify in this jurisdiction!
This system does mean greater flexibility for overseas students, as the QWE requirement can be completed anywhere in the world as long as it can be signed off as meeting the requirements of the SRA by a solicitor qualified in England or Wales. With the ability to take SQE1 exams and the written part of the SQE2 exams at a range of test centres internationally, you'll only need to visit England and Wales for the SQE2 oral assessments.
Our grad recruitment sources tell us that currently, the most common route to a training contract for overseas students is either to study law in the UK and then do the SQE, or come here for an LLM or postgraduate degree, followed by the SQE. Don't forget that all the usual application timetables apply, with large commercial firms recruiting two year (or more) in advance.
Several major firms – especially the magic circle and others based in the City – actively recruit students from overseas.
Several major firms – especially the magic circle and others based in the City – actively recruit students from overseas. Linklaters, for example, sends staff to both India and Australia to look for talented young lawyers, as it sees the whole world as its recruiting stage. You can read more on Linklaters' graduate recruitment website about its Indian, Australian and African clerkship and internship programmes.
Visas
So, we've given an overview of the regulatory and educational requirements for becoming a lawyer from overseas. But, as an international candidate, what are your chances of building a successful legal career? And what's the visa situation?
We spoke to some law firm graduate recruiters in order to find out. All agreed that arranging visas can be tricky, and we won't go into detail here about the different tiers of visa, the requirements for obtaining them, or dealing with the Home Office. We will simply give a general overview of the situation. No rights can be obtained from the information below.
Traineeships
The good news is that many law firms will offer you visa sponsorship if you do a training contract with them. That's especially true of large international firms in London. Grad recruiters at these firms stress that equal opportunity is given to those who require visa support – "we recruit purely on merit," one said. "If you receive an offer from us and you are an international student then we will support you for a visa." In practice, only a small proportion of trainees recruited are individuals who require such support. A recruiter at a mid-size international firm in the City told us: "In both our first and second-year trainee cohorts we have one individual who we have given visa support to and we have one such person in our intake next year too." A recruiter at a large international firm which recruits 50 trainees a year confided that they can recruit a maximum of three trainees who require visa support each year.
"Many international students struggle to make good applications, as they often do not understand what we are looking for or do not understand how English law firms work."
Still, you should not be disheartened: big international firms often have a dedicated team which deals with employee visas, and if you successfully get a training contract with such a firm it will do a lot of the hard work on visas for you. Plus, having an international background can be a bonus. A source told us:"Candidates from an overseas background often bring international experience and language skills with them, which is an advantage." Our recruitment sources noted that it's important for your background experience to match up with what the firm is looking for and its international network – eg experience in the Middle East for a firm with several offices in that region.
It's very important to grasp what you're up against – you need to understand how the recruitment of trainee solicitors works, what competition you face, and how the UK legal market works. One recruiter revealed: "Many international students struggle to make good applications, as they often do not understand what we are looking for or do not understand how English law firms work." So: make sure you do your research.
Something else to bear in mind is that small and non-London firms are less likely to offer visa sponsorship. They do not have dedicated visa teams and may ask themselves: if we're only recruiting a handful of trainees why bother going to all the effort? After all, they get plenty of good applications from UK candidates, so it's just easier to pick one of them. This fact – that smaller firms may be less willing to consider your application – does certainly make it tougher for non-UK citizens to get a traineeship than their domestic competitors.
The Tier 1 post-study work visa was abolished in 2012, which makes it trickier to stay in the UK after you're graduated if you don't have a job. In addition, it is at present administratively easier for a firm to offer you visa support if you start a traineeship immediately after being a student (ie after completing the SQE). Both of these factors mean that the best course of action is to successfully apply for a traineeship while you are still studying. Don't forget that most top law firms recruit two years in advance!
Vacation schemes
The situation with vac schemes (i.e. internships) is simple: it depends on the stipulations of your visa. Many Tier 4 student visas allow you to work for up to ten or 20 hours a week during term time, but for an unlimited amount of time outside of term-time. Of course, it all depends on how long your visa is valid for – if it doesn't cover the summer, then firms won't sponsor you for a visa to do a summer vac scheme. However, a 12-month Tier 4 student visa is typically valid for four months after the end of your course, so doing a summer vac scheme should be possible.
A firm will want to recruit people onto its vac scheme who can and want to be a trainee there too.
Almost all law firms see their vacation scheme as part of a pipeline to recruit trainees. So if you want to do a vac scheme at a firm in the UK but then return to your own country to start your full-time career, firms will not look positively on your application. A firm will want to recruit people onto its vac scheme who can and want to be a trainee there too. And you have to sell yourself when you apply: remember to make your international experience and background shine on your application! Elsewhere on this website you can read more about vacation schemes.

Some firms have internationally focused vacation schemes (Baker McKenzie, Allen & Overy) or traineeships (Pinsent Masons, Clyde & Co, Eversheds Sutherland, Freshfields, Linklaters) so you may want to look into those.
The Bar
At the Bar everything is much simpler: the Bar Council provides visa sponsorship to non-EEA nationals who have a funded pupillage. Pupils can also be supported by individual chambers, but a leading commercial Chancery set told us that they'd expect sponsorship to be organised by the Bar Council rather than individual sets. Getting a pupillage is very tough though and only the best of the best succeed. Elsewhere on this website you can read more about a career at the Bar.
With free movement for citizens of the European Union now a thing of the past within the UK, we have moved to new arrangements using a points-based immigration system, which you can find the details for in the government's guidance on the matter.
Qualifying as a lawyer in the UK is a lengthy process, but the interesting opportunities available once you've qualified make it well worthwhile – provided you're truly committed.