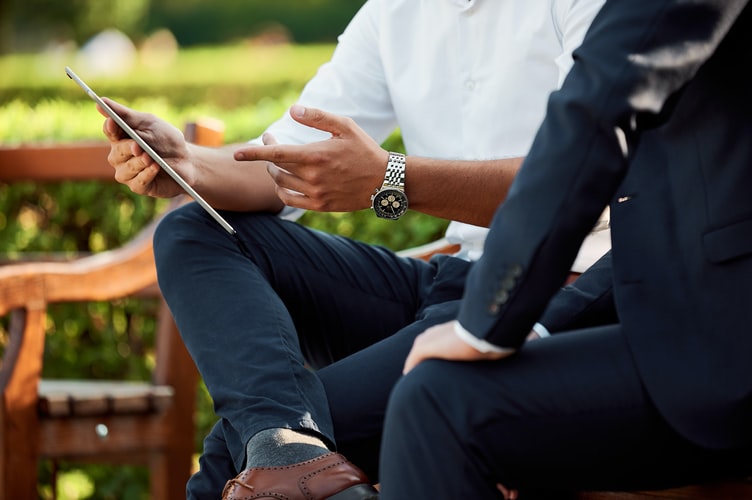 Senior figures at top law firms describe the challenges the industry has faced this year, and look to what the future holds for those embarking on their careers.
Joel Poultney, September 2020
Not your typical office move
"Like all other firms, we flicked the switch in March 2020 and had 600 people working from home overnight," notes Simon Hart, training principal at RPC. "It's been a huge learning experience and inevitably we've had to adapt how we work." Unthinkable in years gone by, 'virtual law firms' now characterise the contemporary landscape. Top technology has been key for law firms making the transition to remote working, and for many this involved a rapid acceleration to roll out the tech lawyers need to do their jobs from home. "We were lucky that pre-Covid, we had devoted time, energy, and money to expanding our IT presence and ability," reflects Andrew Bessemer Clark, trainee recruitment partner at Fladgate. "When Covid hit, it meant we were already comfortable with remote working."
"Our approach to agile working has changed forever. In the future, we suspect lawyers will work from home for a number of days each week."
Many of the lessons learned this year won't be quickly forgotten. Allen & Overy's graduate recruitment partner, James Partridge, speaks to this: "We've seen a huge acceleration in the use of technology and as an organisation, we are aware of the long-term benefits of greater flexibility on working hours and efficiency."  Paul Osborne, senior partner at Fox Williams, similarly points to this evolution. "Our approach to agile working has changed forever," he says. "In the future, we suspect lawyers will work from home for a number of days each week."
While remote working has naturally proved popular among employees, saying goodbye to the office completely is unlikely to happen long-term. Osborne suggests that with remote working, "the real challenge is not to lose the true culture of the firm; we do not wish to turn into a virtual law firm." Moreover, the professional development of lawyers is hard to monitor and supervise remotely, as are the less tangible benefits that occur from spending time with colleagues in an office environment. Managing partner of Burges Salmon, Robert Bull, describes a setup which may harmonise the best of both worlds: "We are embracing this hybrid model, which will provide our people with greater choice between home working and office working. The offices will remain important hubs for collaborative activities, which will include trainee supervision."
While much of the road ahead is uncertain, it's likely that law firms will adopt a combination of both home and remote working going forward. Irrespective of the long-term solutions, Simon Hart of RPC characterises this year as a learning experience. "I've found out a huge amount about my colleagues which I might not have gleaned in the office," he says. "It has been a very personal experience for everyone and you get to realise how complex life is. No one colleague and the demands they face are the same as another."
The financial implications
Beyond the way business is conducted, the pandemic has naturally affected the type of legal work firms are actually doing. "Certain parts of the business are busier than others," says James Partridge, singling out the insolvency team at Allen & Overy in particular. An influx of furlough and longer-term restructuring enquiries from clients kept Travers Smith busy in the early months of the pandemic according to Danny Peel, a partner in the finance group. You can read more about how the pandemic has affected different practice areas here.
"We can definitely see green shoots coming out of the position we were in previously."
Even so, the shockwaves of the pandemic have reverberated in many industries, which in turn has impacted law firms. Fladgate's Andrew Bessemer Clark notes: "Our clients have been less busy and I think it's fair to say our revenue is slightly down this year, as expected." It's a similar story for many firms, as it was in the wake of the 2008 financial crash. Bessemer Clark continues: "We can definitely see green shoots coming out of the position we were in previously. It's looking much more positive compared to the minute lockdown hit." Danny Peel of Travers Smith also recalls the shaky start of 2020: "Transactional activity in general did initially slow down when the pandemic took hold," he says, but thankfully it's "increasing again […] with a number of teams' work remaining at pre-Covid levels."
With a recession looming, Robert Bull of Burges Salmon points out that having a broad offering is key to the survival of law firms. "We have a broad group of practices, sectors and specialisms and our client base is therefore very resilient," he says, before adding thatthe firm's "prudent financial approach" has also been crucial to navigating the choppy waters. Danny Peel echoes this: "Despite our hedging, we aren't naïve enough to think we won't be affected, and we have to take sensible decisions to protect the business longer term. So we've deferred partner distributions and reduced partner drawings for the time being."
Couched in this kind of prudence is the ability to respond with agility. Take Fried Frank, for example. "Our associates and trainees are trained to be fairly agile when it comes to working in the groups and we try to encourage them to think outside the box," says corporate partner and training principal Jons Lehmann, noting that, "on the capital markets side, we have used resources in the finance practice for the capital markets teams and both associates and trainees have worked hand-in-hand with the teams on those transactions."
Trainee life in a pandemic
The consequences of the pandemic have had a particularly profound effect on the trainees embarking on their training contracts – a process that's difficult to emulate when cohorts are bunkered down in their homes. "We definitely want to focus on how we can maintain training, development, and networking with less time currently being spent in the office," says James Partridge of Allen & Overy. "We've been encouraging trainers to involve trainees on calls even if they aren't needed in order to create learning opportunities remotely."
With a ubiquity of video calls and Zoom quizzes, the emphasis on communication has been crucial for firms seeking to replicate the experience of in-person training and development. Bird & Bird's tech transactions partner and training principal, Ian Edwards, points to this necessity while trainees and junior lawyers are working remotely. "We are aware that they need more support and supervision during this time," he notes. "I check in with supervisors to ensure they are regularly in touch with trainees […] If anyone is having any kind of issue – whether it's work related or on a personal level – we make sure they have the support they need." Robert Bull of Burges Salmon also notes the inclusion of "comprehensive firm-wide and team communications, as well as virtual meetings between trainees and their contact partners and supervisors."
"We try to stay connected with our teams, and people have been very creative in doing this, but at times it can be a lonely experience."
The landscape for incoming trainees looks radically different to that of previous years, with many law firms making amendments to their onboarding processes. At Burges Salmon for example, the 2020 trainee intake will be split, with twelve trainees starting in September followed by another twelve in January 2021 (hopefully in the office). Robert Bull says this "provides a choice for those who are uncomfortable starting remotely and will ensure that we deliver a comprehensive virtual induction with one-to-one support." You can find a full breakdown of changes to vacation schemes, training contracts, work experience programmes, and more here.
Amidst the change and upheaval, Danny Peel of Travers Smith touches on the collective ennui that has typified so much of life in lockdown. "Sitting in a room on my own at work is something I've never done," he says. "We try to stay connected with our teams, and people have been very creative in doing this, but at times it can be a lonely experience. So one of the things we're looking forward to is getting back to the office to rediscover the easy interaction with the team that we all really miss." We're with you there, Danny.