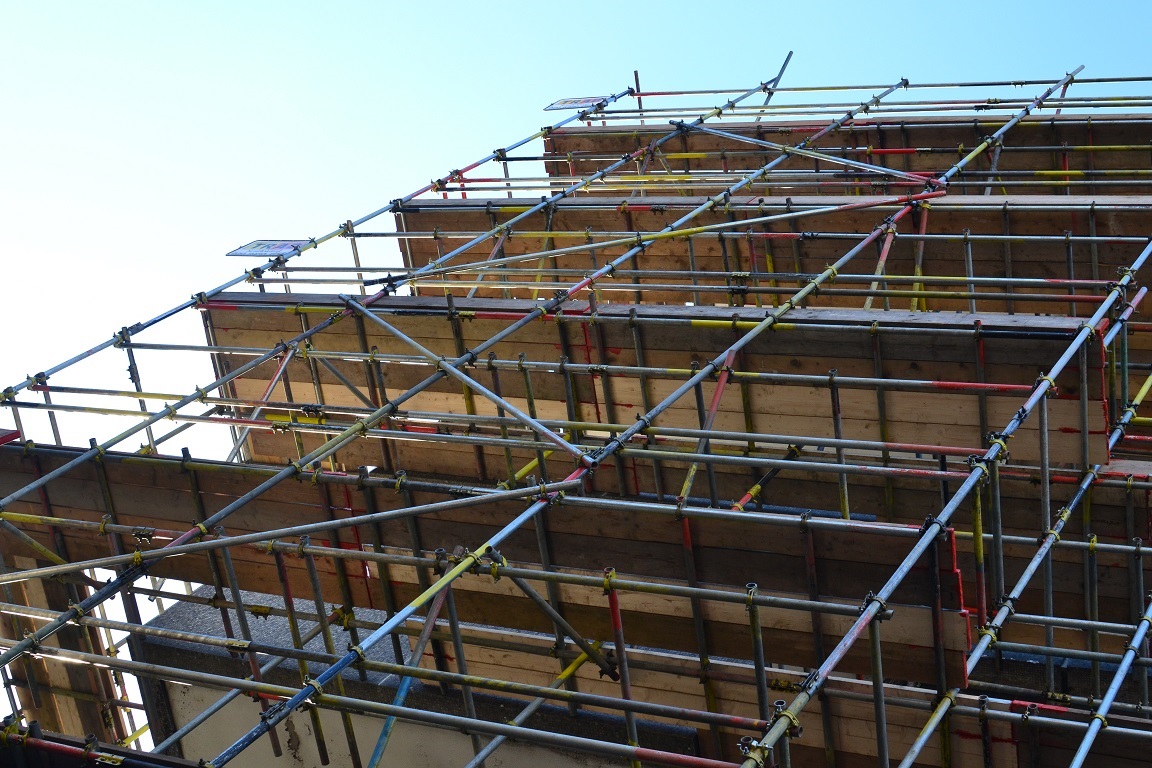 Barristers at Keating Chambers share their views on how to build your career in construction law and give advice on how to get into the field.
What is construction law?
Lucy Garrett: It's an (in fact the best and coolest) aspect of commercial law. It involves contractual disputes arising out of construction and energy projects. These cover a huge range, from housing to iconic buildings such as the Shard and major infrastructure such as hospitals, railways, ports and power stations. It also includes disputes arising out of the construction and performance of oil rigs and ships.  We also deal with claims for and against construction professionals such as architects, engineers and quantity surveyors.  Since the projects are often large, the value of the disputes is usually very high. In the UK, such disputes are litigated in the Technology and Construction Court (TCC), but many construction barristers also have a significant international arbitration practice.
What do pupils do at the construction Bar?
James Frampton: During the first six, pupils shadow their supervisors. Pupils will spend time in conferences with experts and solicitors, attending hearings or trials in the TCC and will even do the occasional site visit. In terms of paperwork, first six pupils can be expected to assist their supervisors in their work, for example researching particular legal points, as well as completing their own pleadings on their supervisor's cases (sometimes 'dead' but often live matters) to develop their drafting.
During the second six, pupils at the construction Bar will receive instructions in their own right. Normally these will be to draft pleadings (for court, arbitrations or referrals in an adjudication) or to provide advice. These cases typically involve claims by individuals in respect of construction works to their homes. Pupils may also spend time as the 'baby junior' on very large cases, often international arbitrations. In terms of court experience, second six pupils attend the occasional case management conference or other preliminary hearing in cases being conducted by junior members of chambers who are unavailable. Your chambers may also ensure a steady flow of small claims hearings in non-construction related contract or tort claims. These hearings in County Courts all over the country enable pupils to develop their advocacy skills. Finally, pupils will continue to assist their supervisors and other members of chambers.
What do junior tenants do at the construction Bar?
Brenna Conroy: Junior tenants can expect to divide their time between cases where they act as sole counsel and cases where they are led, often with a team of other junior barristers.
Written work is a fundamental feature of the commercial Bar and a junior tenant can expect to spend a significant amount of their practice drafting long pleadings and honing their written advocacy skills through writing opening and closing submissions.
"Life as a junior tenant at the construction Bar... requires an ability to be able to engage with a variety of different people, from builders and contractors to CEOs of major companies."
Life as a junior tenant at the construction Bar is incredibly hands on, with a junior tenant expected to be able to conduct conferences with witnesses and experts alike. In relation to the former, this requires an ability to be able to engage with a variety of different people, from builders and contractors to CEOs of major companies. Working with experts on construction disputes requires a junior tenant to be able to get on top of complicated issues that range across a wide variety of disciplines.
While junior tenants are not in court every day, the construction Bar does offer ample opportunity for advocacy. Given that construction cases are document heavy, hearings in relation to even the most simple disputes are multi-day hearings, with juniors instructed regularly in their own right in trials in the TCC or in arbitration hearings.
Adjudication, a form of dispute resolution that is largely peculiar to the construction Bar, also gives plenty of advocacy experience in the form of enforcement hearings in the TCC.
What do experienced barristers do in the construction Bar?
LG: We act as sole counsel and lead junior in relation to high-value and complex disputes, typically involving multiple contractual issues, wide-ranging factual and expert disputes and a very high volume of documentation.
Often a senior junior will be working as the leader of a team of more junior barristers and liaising with a QC on issues of strategy and important points of law. At trial or final hearing they will undertake a substantial amount of cross-examination and will usually have been allocated a part of the case to run themselves. They can expect to have several reported cases to their name. If they have chosen to develop a practice in international arbitration, they will frequently make trips to Dubai, Hong Kong or Singapore for meetings and hearings.
What do KCs do at the construction Bar?
Adam Constable: As a junior silk at the construction Bar, life can be similar to that of a senior junior – you're still playing a part in a bigger team, but often leading a team in smaller matters. After a few years, a KC will generally have a relatively large number of cases on the go, with hearings stretching into the distance, and a team of juniors working with solicitors under strategic direction in the preparation of those cases. There are usually many balls in the air.
Construction is a large part of the international arbitration market, and the opportunities to develop an international practice increase as a KC. Requests to act as the decision maker – whether as an arbitrator or adjudicator – also become more frequent so it is possible to achieve a balance between the appearances as counsel and as tribunal member.
What are the highs and lows of this area of practice?
BC: The work is intellectually stimulating. Construction cases offer the opportunity to grapple with complex legal issues and each case provides an exciting opportunity to learn about a new subject matter, whether it be the construction of a power plant, an iconic building, a residential property, an oil rig or a road.
"Construction disputes are document heavy, factually dense and legally complex."
As for lows, expect long working hours. Construction disputes are document heavy, factually dense and legally complex, which means that a large amount of time is required at each stage of the proceedings. It is not uncommon for pleadings, witness statements, expert reports and written submissions to run to hundreds of pages.
AC: As a QC, you are carrying out more witness handling, and cross examination in particular, than as a junior: with that come both highs and lows. Hearings will be all consuming and when the buck stops with you, the pressure is generally greater than it ever was as a junior being led. However, with the stress comes satisfaction, it is hoped, when things go well.
Where can pupils expect to be in five years?
BC: One of the huge benefits of the construction Bar is that a barrister gets to specialise early on in his/her career. This means that within five years, a pupil can expect to have developed a level of expertise which allows them to take on advanced and complex work, and make a name for themselves at the construction Bar. A tenant of five years can expect to have a thriving practice in their own right, appearing regularly in the TCC and in arbitration hearings, and also being led in high-value, complex domestic and international disputes.
LG: A junior of five years' call can expect to be running a substantial commercial practice including dealing with their own cases up to trial or final hearing, and acting as junior in heavy and high value disputes. There will also be substantial opportunities to work internationally.
What does the future hold for the construction market and construction Bar?
LG: We are very fortunate.  Despite the pandemic, the future looks bright.  Commercial disputes (in litigation and in international arbitration) have in the main proceeded without significant disruption – almost all the work can be done remotely and parties, tribunals and courts have been able to carry out virtual hearings as well as some partially virtual hearings. 
In the UK, the government remains committed to several major projects including Crossrail, HS2 and the Hinkley Point nuclear power station and the government's "new deal" pandemic recovery pledge includes a £5 billion capital investment focussed on schools, hospitals, roads and local growth. Renewable energy projects such as windfarms are an increasing source of work. The skyline of London is still studded with cranes – always an indication of a healthy construction industry. Where there are projects, there will be disputes and we are expecting the impact of the pandemic (and potentially also Brexit if this leads to disruption to labour and/or materials) on the industry to lead to additional claims.
Internationally, many countries continue to develop their infrastructure. We are routinely involved in disputes related to projects in South East Asia and the Persian Gulf, and are seeing increasing work from Africa and South America. South Korea and the US are also major sources of work, especially in oil and gas.  The pandemic is likely to cause a similar rise in claims in international work.
How can prospective applicants brush up on their knowledge of the construction industry and construction Bar?
JF: No knowledge of the construction industry or construction bar is either expected or required from pupillage applicants. We are looking for candidates who will be excellent at contract law. That being said, a paralegal or similar role in commercial disputes would provide great exposure to the nature of construction claims, as would any legal research role in this area. On a more academic note, King's College London offers an annual one-day introductory seminar to construction law – this seminar is offered alongside their MSc in Construction Law & Dispute Resolution. In terms of reading material Construction Law by Professor John Uff QC (now in its 12th edition) is a good, accessible introduction to the topic.
"It's not necessary to have any prior knowledge of the construction industry or any technical knowledge at all."
LG: It's not necessary to have any prior knowledge of the construction industry or any technical knowledge at all. I am an English Literature graduate – in each case, your client and your expert will teach you all you need to know about the technical issues (and this is one of the most fascinating aspects of practice). It is only essential to ask a lot of stupid questions!
Many of the leading contract and tort cases are construction cases (for example, Rainy Sky v Kookmin Bank), so candidates will find that they are familiar with the types of issues that arise.
Alongside a mini-pupillage what experiences make a candidate attractive at the construction Bar?
JF: A key requirement of the construction Bar is an ability to relate to and get on with lay clients. Those working in the construction industry are seeking practical advice from their barristers delivered in terms they can understand, not legal jargon! Volunteering roles with organisations such as the Personal Support Unit and Citizens Advice Bureaux offer the experience of providing practical advice to those from a non-law background.
LG: All the same qualities are required as are essential at the commercial Bar: very high intellectual ability, a forensic mind, the ability to absorb a great deal of information fast, robustness and of course excellent advocacy. Candidates should use their own personal experience to demonstrate that they have these skills – there is no set list of specific experiences which are required. For example, one candidate a few years ago had taught in a school in Germany in which the pupils had the option of whether or not to stay in lessons. They had to be persuaded to stay because they were interested. She used this to demonstrate both that she was robust and that she was a good and engaging advocate.
What advice would you give applicants to help them in their pupillage interview?
JF: Do not pretend to have a long-standing knowledge or love of the construction Bar! Simply demonstrate an aptitude and passion for handling fact (and document) heavy contract and tort claims. An ability to process large amounts of information into clear, focused advice or conclusions is fundamental.
AC: The marking in our chambers is weighted towards the part of the interview in which the interviewee deals with a legal problem. They will already have written an opinion on the problem, and therefore there is no excuse for not knowing it back to front. We can tell fairly easily those who have prepared properly and those who are coat-tailing it. Good barristers don't wing it – they prepare. So should prospective barristers.
Click here to read our Chambers Report to find out more about pupillage at Keating Chambers.
This feature was first published in November 2017.