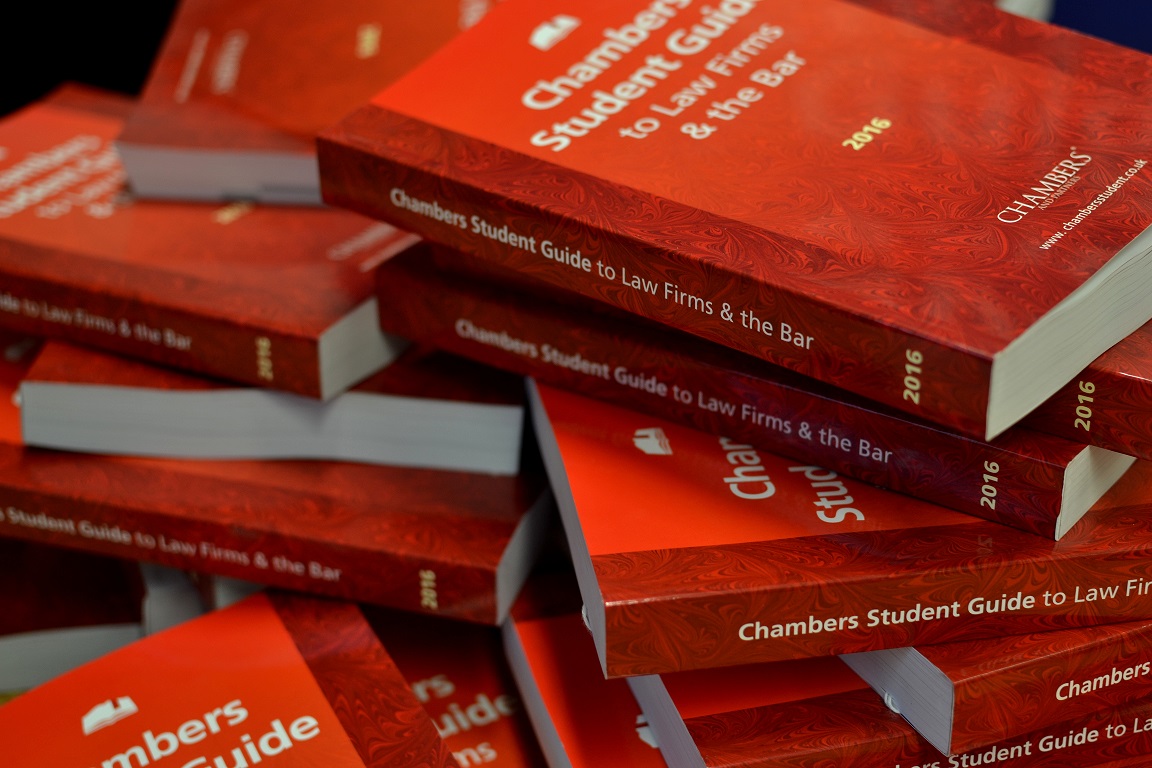 In our 2016 survey, our readers – you – told us what matters to them in their careers. We noticed that expectation and reality often don't match up.
24% of respondents wanted to become barristers; only 8% of graduate law jobs are at the Bar. 

"Intellectually challenging work" was the most popular motivation for becoming a lawyer.

13% want to use law to make the world a better place.

Another 13% just wanted a "respectable profession."

10.5% are mainly in it for the money.

Barrister vs solicitor
The Bar remains disproportionately popular among students. Of those who expressed a definite interest in a legal career, nearly a quarter (24%) said the barrister route was what they were gunning for, versus 67% preferring the solicitors' profession. In practice, just 8% of graduate lawyer jobs are at the Bar. So if you think you're interested in the Bar, ask yourself: are you really committed?
Gender
Here the split is exactly as you'd expect it to be – just under two-thirds of our readers (63%) are women. That's roughly in line with the number of women accepted onto law courses in 2013/14 (65%) and the number of female trainees in 2013/14 (61%).
If you're looking at law firm's diversity stats, note that this means that if a firm's trainee group is split 50/50 between men and women, women are underrepresented – the firm has fewer female trainees than the average in the market (61%). At a firm which recruits men and women evenly, you'd expect three-fifths of trainees to be female.
Ethnicity
The 2011 UK census shows that 19% of 20 to 24 year olds in the UK population are from an ethnic minority background. However, 31% of participants in our survey identified as being from an ethnic minority background, indicating a higher desire among ethnic minorities to become lawyers. Those with an Asian or Asian British background are the most prominent ethnic group present, representing 16.5% of our survey group.
Interestingly, 22% of our readers said English was not their first language. Obviously this means they will be speak another language in addition to English – something which many law firms see as an advantage on a CV. You can find out more about using your languages in the law elsewhere on this website.
Motivation for the law
'Why do you want to become a lawyer?' – Expect to be asked this question at interview. Those who make it avoid mentioning most of the above motivators; they give an original answer which shows a mature understanding of life in the law. 
But it was heartening to see that the chief motivator was 'to do intellectually challenging work' (40%). It's certainly true that grappling with legal problems can be intellectually rigorous and that lawyers sometimes do this. But there's plenty of work on a trainee solicitor's plate which is not that intellectual – bundling, bibling, due diligence, document review, project management, data-room duty, taking notes in client meetings. So be warned. Read our True Picture reviews and feature on what a training contract is for more on the realities of training as a solicitor.
'To work in a respectable profession' was the key driver for 13%, and a further 2% were doing it mainly to earn their parents' acceptance. This is not surprising: law is the archetypal career of the aspirational. Down a similar route, 10.5% went for the answer you should never give at interview: 'it's for the money', while a noble 13% wanted to use the law to 'make the world a better place'. What a better world would look like is for discussion – some might take this to mean a world where their parents are finally contented with their child's achievements – but we took this to mean the law that helps the less fortunate v. The Man. 
Practice areas
Corporate/commercial is by far the most popular legal practice area among participants, being picked by over a quarter (27%) of respondents as their top choice. This makes sense given the practice's significance at law firms across the country from the City of London to small market towns. There are a lot of commercial-focused traineeships out there and commercial firms are the biggest recruiters of trainees.
Private client and family was picked by 11%. Like commercial this is a significant and broad area of practice within the legal profession, covering everything from providing tax advice to wealthy plutocrats to advising on divorces and child welfare issues.
Crime (picked by 12%) and human rights (9%) were also among respondents' top preferred practices. These are both areas classically associated with lawyers by the man on the street and will no doubt appeal to fans of Silk or Amal Clooney. However, you should be aware that human rights is a fairly niche area of law with not many vacancies on offer and while crime remains a significant practice for many (smaller) firm, prospects in this field are under threat from legal aid cuts. Oh, and don't expect to earn much in either of these practices.
Some significant practice areas are less popular than you'd expect given their relative predominance in the profession. For example, property, personal injury, litigation, employment, and banking and finance. If you're interested in one of these areas you're likely to face less stiff competition than if your interest is in one of the areas above. Media and entertainment, energy and environment, and public law were also not picked by many of our readers as their favoured practice, but this is in line with with their relatively small size within the legal profession.
Some practice areas are seen as more confusing and complicated than others by our readers – banking and finance stands out here, picked as most confusing by a fifth of our readers. Public law, corporate, property and human rights were also viewed as complex areas (by 10-15% of our readers each). We should point out that some areas of law which were not viewed as complex by our survey respondents certainly can be, for example employment (common law) and personal injury (tort).
Our advice on this front is simple: if you can make yourself the master of an area of law which is seen as complex, you're likely to stand out from the crowd.
We hope these survey results have helped you understand the legal markets and your peers a little better.