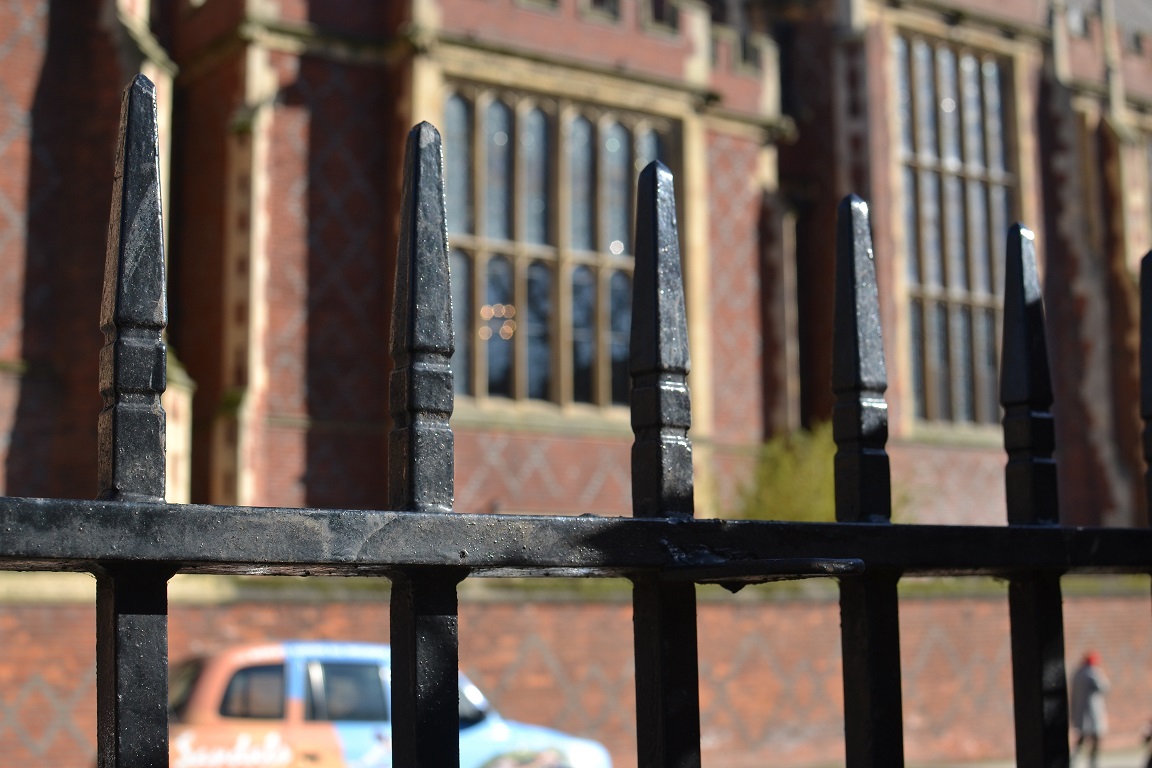 The prestige, the power, the nail-biting courtroom drama, the intellectual tussle, the silly wigs: it's easy to see how joining this profession is quite so competitive.
Landing a pupillage (the Bar's version of a training contract) is, as one pupil we spoke to put it, "a strenuous and difficult process – one that's not to be underestimated." Indeed, getting your application noticed in the first place is a notoriously tough undertaking, given the high volume of applicants. And if you make it to the interview stage you'll find that impressing recruiters with your ability to defend difficult positions on the spot is no cakewalk either.
"[Landing a pupillage is] a strenuous and difficult process – one that's not to be underestimated."
Before you dive in head-first, we suggest you take the points below on board. We're certainly not making a case against the Bar here; think of this article as more of a 'proceed with caution' sign. After all, a good barrister always makes sure they're well versed in both sides of an argument.
The odds
The biggest single challenge facing aspiring barristers is the Bar's oversubscription. Statistics released by the Bar Standards Board in 2021 show that while 1,685 students enrolled on the Bar Professional Training Course (BPTC) in 2019/20 (and 1,753 did so in 2018/19), consistently fewer than 400 pupillages were available each year. The numbers of BPTC graduates with pupillages have also fallen in the last couple of years, to fewer than 200 in 2018.
Factor in all the BPTC grads from previous years still hunting for jobs, and you'll realise just how big the oversupply of candidates is: according to a warning issued by the Bar Standards Board to prospective applicants, a given year can see more than 3,000 very capable candidates vying for pupillage. Bar Standards Board statistics show that of UK and EU domiciled BPTC graduates who graduated between 2014 and 2017 only 47% had managed to gain pupillage by January 2020. Remember, however, that significant numbers of those graduates had to search for literally years before securing pupillage after completing the BPTC.
THE HARD FACTS:
BPTC enrolments 2019/20: 1,685 
Pupillages 2020/21: 435
Pupillage applicants annually: 3,000 


In an effort to address the imbalance of BPTC graduates to pupillages, the Bar Standards Board raised admission standards in 2013 by introducing an official aptitude test for BPTC applicants. This is now compulsory for everyone who wants to do the BPTC and tests logic, deduction and interpretation skills. The necessary pass mark was raised in 2017 to ensure standards are kept high. The test appears to be helping to reduce the number of no-hopers enrolling on and completing the BPTC, but even if you breeze through the test, the challenges ahead of you are far greater.
And if you do manage to score a coveted pupillage, it's worth bearing in mind that tenancies (permanent positions as a fully fledged barrister) are also in shockingly short supply: according to the latest BSB stats there were just 300 new ones registered in 2019/20.
So you know what you're getting into, here are the full stats on entry into the profession:
| | | | | | | | | | | | | | | | |
| --- | --- | --- | --- | --- | --- | --- | --- | --- | --- | --- | --- | --- | --- | --- | --- |
|   |   |   |   |   |   |   |   |   |   |   |   |   |   |   |   |
|   |   |   |   | 2011/12 |   | 2012/13 |   | 2013/14 |   | 2014/15 | 2015/16 | 2016/17 | 2017/18 | 2018/19 | 2019/20 |
|   |   |   |   |   |   |   |   |   |   |   |   |   |   |   |   |
|   | BPTC enrol |   |   | 1,670 |   | 1,743 |   | 1,565 |   | 1,502 | 1,399 | 1,423 | 1,624 | 1,753 | 1,685 |
|   |   |   |   |   |   |   |   |   |   |   |   |   |   |   |   |
|   | BPTC grads |   |   | 1,350 |   | 1,322 |   | 1,073 |   | 1,154 | 1,117 |  1,211 | 1,335  | 1,302 | 854 |
|   |   |   |   |   |   |   |   |   |   |   |   |   |   |   |   |
|   | Called to Bar |   |   | 1,469 |   | 1,346 |   | 1,456 |   | 1,184 | 1,300 | 1,186 | 1,351  | 1,672 | 1,004 |
|   |   |   |   |   |   |   |   |   |   |   |   |   |   |   |   |
|   | Pupillages |   |   | 422 |   | 514 |   | 397 |   | 437 | 424 | 474 | 500 | 568 | 404 |
|   |   |   |   |   |   |   |   |   |   |   |   |   |   |   |   |
|   | Tenancies |   |   | 382 |   | 342 |   | 333 |   | 270 | 295 |  280 |  313 | 502 | 300 |
Data from the Bar Standards Board and Bar Barometer.
And here here some more recent stats from a report by the Bar Standards Board on the success rate of BPTC graduates from the different providers:
Data from the Bar Standards Board
These numbers may look dire but one positive to remember is that many individuals taking the BPTC (sometimes over 50%) are overseas students with no intention of practising as barristers in the UK. A student with the drive and conviction that they have what it takes to make it at the Bar need not be put off by the statistics above. 
Your academics
Repeat after us: academic credentials matter at the Bar. This means high scores from a reputable uni. You may be a mastermind of an advocate, but if you haven't achieved (or, if you're still studying, aren't on course for) top grades, it's unlikely you'll be invited to show off your skills of persuasion. To be clear, all our research over the years shows that a First or a high 2:1 at undergrad is what you need to get a look in here. 
There's a common preconception that only Oxbridge grads have a shot at the Bar.
There's a common preconception that only Oxbridge grads have a shot at the Bar, and while this is certainly not the case, these two elite establishments are undeniably happy hunting grounds for chambers. The Bar Standards Board tells us that of pupils who finished the BPTC between 2014 and 2017 35.6% went to Oxbridge for their undergrad and 38.9% went to another Russell Group university. This doesn't mean you don't have a shot if your degree comes from elsewhere (after all, one in four pupils do), but recognise that the lower your university is in the rankings, the more you'll need to make up for it by way of stellar grades, worthwhile extracurriculars and maybe a distinction on an LLM from a better uni.
Anecdotally our research suggests that high-paying commercial and Chancery sets tend to recruit most from Oxbridge and unis like Durham and the redbricks, while family, common law and crime sets usually have pupils and juniors from a wider range of unis.
The cost
Put simply, it doesn't make much financial sense to embark on a Bar Course if you aren't fairly confident about your prospects of succeeding at the Bar. Bar tuition is painfully steep – upwards of £18,000 at some providers – and wannabe pupils by and large end up shouldering this cost (and that of the GDL if necessary) themselves. In 2016 the then chair of the Bar Council Chantal-Aimée Doerries noted in The Guardian that some junior barristers are facing debts of £40,000 to £60,000.
Some sets will advance funds for the BPTC year to future pupils.
Some sets will advance funds for the BPC year to future pupils, but it's worth bearing in mind this money comes out of your pupillage award; it's not given on top of it, as is typically the case with solicitors' firms sponsoring future trainees. (You also don't get the stipend for living expenses that usually accompanies a law firm's sponsorship or funding for the GDL.)
Whatever way you slice it, getting through law school is a pricey business, and those without cash at their disposal or a locked-in funding deal will likely require loans from a bank or their parents. Read our How to fund law school feature for more on the options at hand, and check out our info on the four Inns of Court too: of all the potential sponsors out there, they have the deepest pockets, with nearly £5.6 million worth of scholarships and bursaries on offer each year between them.
Pay prospects
Take note, the common perception that all barristers are rolling in it is pretty out of touch. There's no question that top commercial sets pay very well: plenty offer pupillage awards in line with NQ salaries at big City firms, and pupils who gain tenancy at such sets can quickly outstrip their solicitor peers in the income stakes. Some Commercial Bar stars earn well over a million a year, and a baby junior at a big commercial set can make £100,000 in their first year.
However, many barristers work outside this realm. Fees earned by those doing publicly funded civil, criminal or family law have always been low and have taken a further hit as a result of legal aid cuts. Many sets practising in these areas pay their pupils very little. In November 2020 the Bar Standards Board announced that as of 1 January 2021 the minimum pupillage award will be raised to £18,960 in London and £16,601 elsewhere to bring it in line with the Living Wage. But pay can still be paltry at the junior end of the Bar – and bear in mind that some of your pupillage award can consist of guaranteed earnings.
Of course, a set's stature contributes greatly to its tenants' incomes, and within each area of practice at the Bar – including the ones above – are both Premier League sets that pay handsomely and lower division ones that do not. In any case, the difference in earnings between the top and the bottom is substantial. 
Find out more about How much barristers earn
Your working style
A final thing to think over is whether your personal characteristics and preferred style of working are suited to the Bar. A QC once pointed out to us that "the Bar is a world full of weird and wonderful characters," and indeed there's no one 'type' of person who fits the bill. Still, there are fundamental aspects of being a barrister which don't suit everybody – a knack for oral communication, for starters. As one recruiter recently told us: "Some people crash and burn because they don't really like talking, which is a non-negotiable part of the job." This means not only being able to speak confidently, eloquently and persuasively, but to do so in front of strangers, often on the spot without much preparation. This is a skill all sets, even the ones that particularly prize written advocacy, require.
Keep in mind that in addition to being comfortable performing in public, you'll also need to be able to get on with all sorts of people and be strong on the self-motivation front. For many, being self-employed and therefore your own boss is more intimidating than liberating. So think it over: are you really someone who has all these qualities in spades?
If you're still soldiering on at this point, it's safe to say we've established your vocational drive. Check out our article on Getting Bar ready to read more about how to prepare yourself for a shot at pupillage, and for more on the specific skills required in certain specialist areas, see our Chambers Reports and Practice areas at the Bar features.
Your next step
>>> Pupillage and tenancy explained