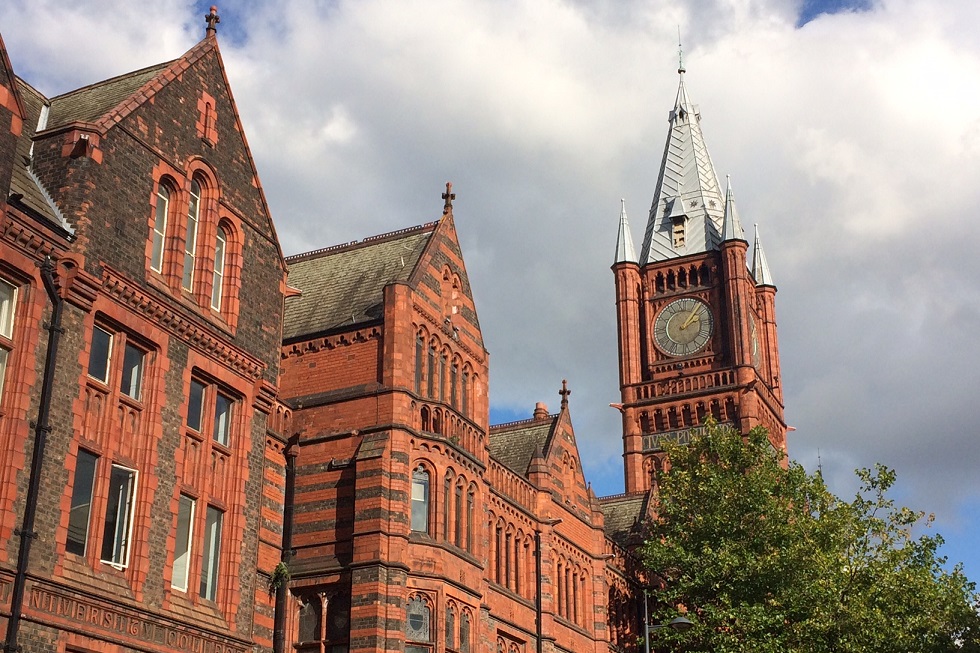 'I'm a first-year, what can I do?' is a question we're asked a lot. More on open days, vacation schemes, work experience, and campus ambassador opportunities.

If you're a first-year trying to find out what you can do to get your career rolling, the first thing to say is well done – it's very good news that you're thinking about your law career already.
Let's begin with some general advice: get involved as soon as possible with extracurricular activities, work experience and volunteering. By as soon as possible, we mean now. At the same time you need to be making sure you are getting good marks on your course – many firms will be looking for minimum 2:1-level results in your first and second-year results when you are applying for vacation schemes and training contracts down the line.
Do you know what we're on about?

Training contracts? Vacation schemes? If you don't know what these things are yet, read these features on becoming a lawyer and starting your legal career:

- How you become a lawyer
- Solicitor vs barrister
- What is a training contract?
- What is a vacation scheme?
Extracurriculars, volunteering and gap years
We're sometimes asked by students which firms accept applications from first-years for their vac scheme. Some firms do offer first-year opportunities (see below), and you should embrace these, but this is mostly the wrong question to be asking. As a first-year you should be focused on extracurricular activities, hobbies, joining clubs and generally becoming a well-rounded individual! Joining a sports team, learning to play a musical instrument or your newfound love of Taekwondo will all serve to show what a bright, eager all-rounder you are.
You might also want to get involved with a university (law) society, join a debating club, write for a student magazine, or do pro bono for your university law centre. Once it comes to the summer after your first year consider getting some volunteering or informal work experience – that could mean working in a bar or helping with the admin at a small high-street law firm. Think creatively about what you can do – the sky's the limit! But don't feel too much pressure to be ticking all the right boxes or getting on this placement scheme or that placement scheme – university is a time to enjoy yourself, discover your interests and pursue new hobbies.
"People who are genuinely interested will already be involved."
Not sure what activities to pursue? Well, this is going to sound cheesy, but the answer has to come from within – it's important that you pursue activities and experiences which you are genuinely interested in and passionate about and which reflect your ambitions and personality. Don't just volunteer or join a society because you think you should. A human rights lawyer once put this to us rather bluntly: "People always ask me, 'how do I show an interest in human rights law?' but that's the wrong way round. People who are genuinely interested will already be involved." Later, when you're applying for training contracts and vacation schemes, you can't just list your qualities on your application form – you have to demonstrate them through past experience.
Legal and non-legal work experience
Both legal and non-legal work experience can be equally valuable. Many recruiters will want to see you've done both. Legal work experience might include working for Citizens Advice, working as a legal secretary or doing some pro bono experience at your university. Firms value non-legal work experience of all kinds – from bar work to internships at financial institutions. Recruiters most appreciate any experience you can get in a client or customer-facing role – again that could be dealing with client queries for an insurance broker or working in a high-street travel agent. It looks particularly good if your experiences match up with the type of law you're interested in – for instance working at a shipping agent if you're interested in that sector or for a tech company if you're interested in the creative industries. For more, read our feature on Legal work experience or Pro bono and volunteering.
Think carefully about which experiences will actually showcase your transferable skills the most. You may have been really chuffed by your three-day internship at Amnesty International, but if all you did was stuff envelopes, then your part-time job on the tills at Sainsbury's may actually better showcase your ability to work efficiently and provide good client service. "Show work experience and relevant skills, but make it relevant," one recruiter advised. "Tell us why it will benefit the firm and why what you have learnt will make you a good lawyer."
First-year opportunities with law firms
Law firms have been listening to first-years' desires to engage with them more. Below we've listed firms with first-year opportunities. A large number of big firms and London practices offer specific programmes for first-years – these are often open days, but firms including Hogan Lovells, White & Case, Weil and Allen & Overy also have specific multi-day schemes for first-years. Firms don't usually refer these as 'vac schemes', but in a sense that's what they are, so we've used that term below to distinguish these scheme from general open days. You can read more about Open days elsewhere on this website.
A small number of other firms, mostly smaller outfits, have told us their vacation scheme or work experience programme is also open to first-years; they include Kingsley Napley, Wedlake Bell and Wilkin Chapman. Small, regional and high-street firms may offer work experience to first-years on an ad hoc basis. However, some may prefer candidates with more academic experience.
Below we've also listed firms which recruit campus ambassadors. This is a great way to get in with a firm – the opportunity will let you meet recruiters, find out more about the firm and learn all about communication and professionalism. At present only some City and national firms recruit campus ambassadors, and these firms will generally want to recruit people into these roles who are interested in commercial law.
In most cases these first-year opportunities are available to students of any discipline, not just law students. Check out each firm's page for dates and more information.