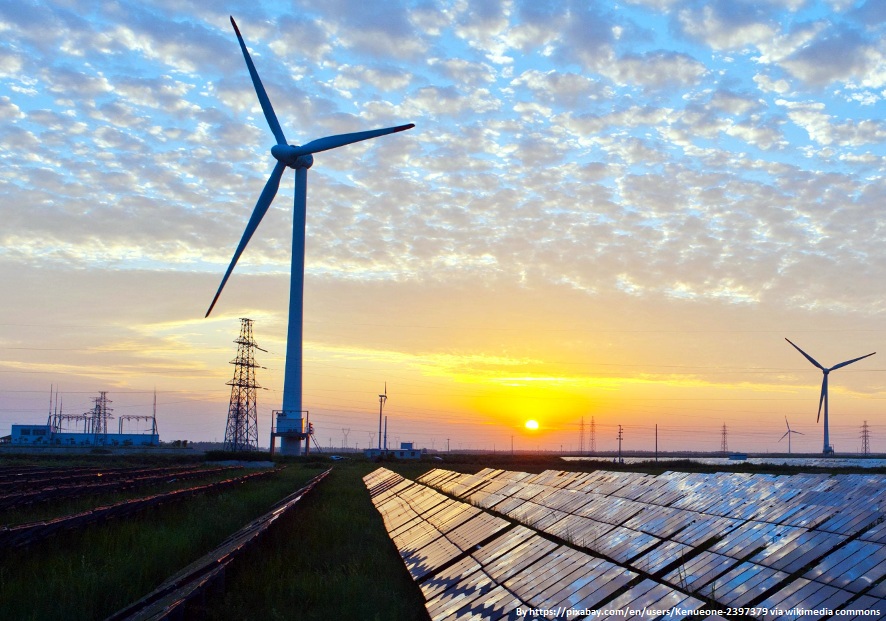 A perfect storm of political, economic and environmental factors has continued to disrupt and transform the energy sector over the past year. The lawyers we spoke to this year told us what energy applicants should be aware of.
Rise and fall
The price of fossil fuels – especially oil – has continued to plummet, perhaps signalling a global digression from energy that is seen to negatively affect the environment. This drop has been hastened by a boom in clean energy as well as political pressure from world leaders at the Paris Conference in December 2015.
Technological advancements or 'digital disruption' (as they like to call it in Silicon Valley) has led to increased efficiency, but on the downside has also left countries' infrastructure vulnerable to cyber attacks. At the same time, increased global cooperation in energy matters has led to cross-investment that has been jeopardised by changes in the political climate – as seen most recently with the delay of the Hinkley Point C project.
All of these developments have created a lot of work for lawyers in the energy sector. If you're interviewing at one of the hotshot energy firms – we're talking Vinson & Elkins, Akin Gump, White & Case, Skadden or Pinsent Masons – below is a brief look at what the future might hold for the industry.
How low can they go?
For many years, the price of oil stood firm at around $110 a barrel, but in June 2014 prices began to tumble. By January 2015 they had dipped below $50 a barrel for the first time in six years; come December that year they were hovering around the $30 mark. A weakening demand for crude oil in developed countries (especially the US) is the main reason behind this sharp drop, provoked by insipid economic growth but also an increased focus on renewables and other forms of production i.e. fracking.
The world economy's reliance on a steady oil price has been exposed by the drop. Both oil-producing and importing nations have been affected in different ways. Russia – one of the former – loses about $2 billion in revenues for every dollar fall in the oil price. Despite this, the country has confirmed it will not cut production to shore up prices, as it believes that doing so will just hasten importer countries' drift away from foreign oil.
Venezuela, another big oil-producer, has seen its already precipitous economy completely collapse, resulting in widespread political unrest and nationwide rioting. The country also suffered 181% inflation last year and saw severe shortages of basic commodities like rice and bread. Unlike Russia, Venezuela is a member of OPEC (the Organization of the Petroleum Exporting Countries) so it has some support when it comes to controlling the production and price of oil. However, unlike other OPEC members – such as Saudi Arabia and the UAE – it does not have the cushion of large foreign currency reserves and high GDP per capita.
Fracking has raised US oil production levels to heights not seen since the 1970s, and as a result hugely reduced its dependency on imports.
In the US the exponential growth of fracking (the process of extracting oil and gas from shale formations using hydraulic fracturing) has significantly dented global oil prices. Fracking has raised US oil production levels to heights not seen since the 1970s, and as a result hugely reduced its dependency on imports. In Europe, meanwhile, the fall in energy prices has precipitated low inflation and weak growth across the block, amounting to an overall 0.5% increase.
But what does all of this mean for the commercial and legal markets? Well, a lot actually. Exploration and production – or 'upstream' – oil companies have been most affected, as they face high drilling, refining and transportation costs. Added to this is the debt these companies accrued during the boom years when they borrowed heavily to finance new drilling operations. This has led to some big companies reporting negative profits and relying on restructuring techniques to carry them through difficult times. Others haven't been so lucky and have needed to consult lawyers over bankruptcy protection.
For those in a position to restructure rather than declare bankruptcy, the primary aim is to improve liquidity and debt leverage. This can be done in a number of ways including: taking on secured debt; issuing unsecured notes; selling off assets; or entering into joint venture agreements to share costs. Energy lawyers are increasingly being called upon to advise on all of these potential actions. For firms like Akin Gump, the drop in oil prices represents a 'perfect storm' in that it plays to their twin restructuring and energy expertise. As the price of oil continues to fall, firms will be battling it out to offer the most innovative legal solutions to affected companies in order to prosper.
Cool energy goes cold
As public opinion in the West increasingly turns against fossil fuel energy companies, many have sought to associate themselves with institutions or events that they believe will enhance their reputation. Nonetheless, recent history suggests that this might not be the most tactful route, either for the company or the beneficiary of its sponsorship.
A case in point: after a series of oil spills and disasters in the early 2000s, an explosion aboard BP's Deepwater Horizon drilling rig unleashed the worst offshore oil spill in US history and brought mounting pressure on the company to improve its environmental credentials. The company's tarnished reputation subsequently affected its affiliated organisations; in March 2016, BP's 26-year sponsorship of Tate came to an end after the latter was hit by sustained protests and public denunciations.
In May Portugal's entire grid ran on solar, wind and hyrdro power for four days.
This parting of ways has put in doubt BP's sponsorship of other organisations including the Royal Opera House, the British Museum, the National Portrait Gallery and the Royal Shakespeare Company. On a broader note, it threatens any potential future affiliation between energy companies and cultural institutions, especially in the UK.
The solar boom
On the opposite side of the spectrum is renewable energy, which has received a boom thanks to improved technology and a political headwind. European scepticism towards the effectiveness of renewable energy was dealt two hefty blows in 2016: in May Portugal's entire grid ran on solar, wind and hyrdro power for four days; in August Scotland's wind farms covered all of the country's electricity needs for a day.
While this by no means signals the end of the world's reliance on fossil fuels, it does represent something of a watershed moment. And while resources like wind power continue to thrive – especially in the UK – it is solar power that's really booming at the moment. A combination of cheap solar panels, better technology and tax credits (in places like the US and southern Europe) has created the right amount of heat for the industry to really get going.
Solar will account for 35% of new power generation infrastructure built over the next 25 years, with $3.7 trillion being spent on solar projects globally.
According to Bloomberg New Energy Finance, the majority of the world's energy will be clean by 2040. Of this, solar will account for 35% of new power generation infrastructure built over the next 25 years, with $3.7 trillion being spent on solar projects globally. Energy-focused firms are increasingly turning their attention toward renewables, but even those without a traditional energy background are getting in on the act.
Orrick – which has been ramping up its energy focus – has recently picked up big renewables clients like Athos Solar and European Energy. It's also created a designated renewables wing in its real estate team, which will advise on the buying and selling of solar power plants and land for wind farms. Expect to see more firms doing the same in the near future.
Paris Agreement
But why such a rush to renewables? After all, the infrastructure and technology required to generate renewable energy is costly, while oil and gas continue to generate huge profits for those who excavate them. Well, a large part of it is political pressure.
In December 2015, the largest collection of world leaders ever brought together to discuss climate change met in Paris. After two weeks of intense negotiation, the representatives of 196 of the world's countries put together the Paris Agreement. The agreement will enter into force when ratified by at least 55 countries that contribute to at least 55% of global greenhouse emissions.
...that the US and China (the world's two most polluting nations) were so involved gives hope that this time might be different.
On Earth Day (22 April) 2016, 174 countries signed the agreement in New York and began adopting it within their own legal systems. This involves a pledge to keep the increase in global temperature 'well below' two degree Celsius (using the temperature of the Earth in pre-industrial times as a benchmark) and strive to limit it to one and a half degrees. There is also a commitment to limit the amount of greenhouse gases emitted by human activity to the same level that trees, soil and oceans can absorb them naturally. In addition, each country's contribution to cutting emissions will be reviewed every five years, and rich countries will help poorer nations by providing 'climate finance' to encourage the use of renewable energy.
Pessimists have questioned the ability of the Paris Agreement to succeed where so many before it have failed. However, the sheer size of the consensus, and the fact that the US and China (the world's two most polluting nations) were so involved gives hope that this time it might be different. If it is, then new legislation will need to be drawn up to ensure compliance – and new legislation means work, work, work, work, work for lawyers.
Hinkley Point and the new nuclear
Ever since the 2011 Fukushima nuclear disaster in Japan, governments have been wary of committing themselves to nuclear power. However, with the new emphasis placed on cutting CO2 emissions, nuclear power has once again become a viable option – particularly in the US and Europe.
Why? Well, it generates a large amount of power and doesn't produce carbon emissions. On top of these perks, existing environmental concerns – like what to do with nuclear waste – are being addressed by new reactor designs and radioactive materials.
Nonetheless, how fraught an issue nuclear power still is was demonstrated in late July 2016, when PM Theresa May announced plans to review a proposed £18 billion nuclear power plant at Hinkley Point C in Somerset. The project is being led by French energy giants EDF, but the Chinese state also has a 33% stake in it. Worries over potential espionage as well as the astronomical costs involved were both suggested as reasons behind the delay. After much deliberation, the plans were given the go ahead in September 2016. When complete, Hinkley Point C will provide 7% of the UK's electricity needs and create 900 jobs. But the story doesn't end there: Chinese investment is also likely to be funnelled into similar projects in Suffolk and Essex.
With nuclear power coming back en vogue, firms will be looking to fortify their position in the energy market by developing expertise in the area. Increased regulation is just one factor that is likely to bring work to firms' doors.
Click here to find out more about how to become an energy and projects lawyer.