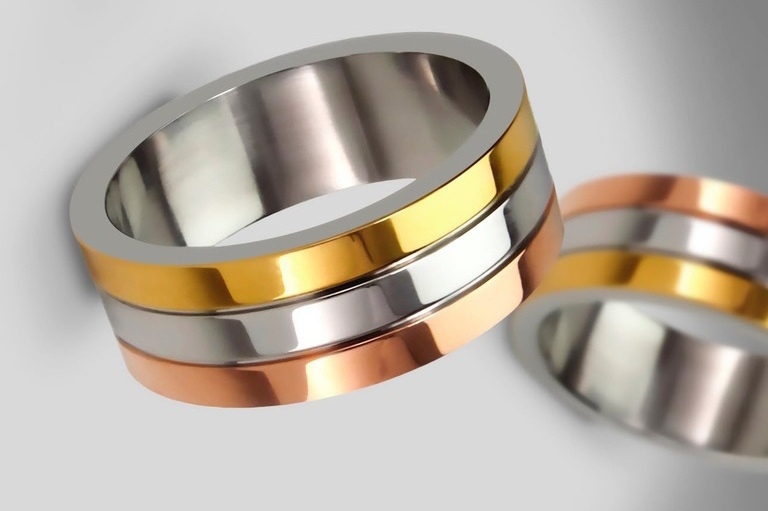 You may have heard of an elite group of firms called the 'silver circle'. But what is it?

Despite what its name suggests, the silver circle isn't a top-secret band of superheroes or what folks used to call the 10p coin back in the day. Instead, it refers to a very specific group of law firms born in the UK. Read on to learn more about what sets this group apart from the rest of the legal market.


Origins and definition
The term 'silver circle' implies there should be a golden shape before it. There isn't. The name first appeared in 2005 and was thought up by The Lawyer in response to the pre-existing phrase 'magic circle', used to describe the five leading firms headquartered in the UK. In essence, the silver circle refers to the band of firms that fall just below the magic circle when it comes to turnover, but post considerably higher profit per equity partner (PEP) and revenue per lawyer (RPL) averages than the rest of the nation's legal market. These are all traditionally considered to be London-centred firms too, though most of them have an international outlook and network of overseas offices.
The firms generally seen as members of the silver circle are:*
* City firm SJ Berwin was previously considered one of the silver circle. In 2013 it became part of King & Wood Mallesons following a merger and went into administration in 2016.


Differences between the silver circle firms
If we take part of the definition itself – specifically, the bit about the silver circle members having significantly higher PEP figures than the UK average – then we can see a sizeable gap emerging between some of them. According to the latest statistics, Macfarlanes has the highest average PEP among the silver circle, standing at £1.74 million. Conversely, before Berwin Leighton Paisner merged to become BCLP, it reported a PEP for 2016/17 of £630,000.
This group isn't simply the next biggest after the magic circle. Although each silver circle firm belongs to the UK top 50, they are pretty spread out in the chart. At number nine in The Lawyer's 2018 table of firms by revenue, HSF ranks highest, while Ashurst follows just below. Pre-merger BCLP (Berwin Leighton Paisner) is next, at 19, with less than a third the revenue of Herbert Smith Freehills. Macfarlanes and Travers Smith fall further down the pecking order still, in 26th, and 34th place respectively.
Although each silver circle firm belongs to the UK top 50, they are pretty spread out in the chart. 
International reach is another differentiating factor. HSF and Ashurst both have a swarm of overseas offices, and BCLP has gained a larger international network from its transatlantic merger. But Macfarlanes and Travers Smith only have two bases each, even though their practices span a number of jurisdictions. For the firms that do have a global workforce, overseas opportunities and cross-office work are both part of the trainee experience.
All the silver circle firms have fairly wide-ranging expertise, but each one has its own specific set of specialisms. Ashurst has always been big in the corporate and finance spheres; the British side of BCLP made its name in real estate; HSF's two main areas are disputes and corporate; Travers Smith is predominantly a corporate firm; Macfarlanes also has a top-notch corporate practice, but this is accompanied by a strong private client offering.
 
What trainees can expect at a silver circle firm
While each silver circle firm is distinctive in its own right, trainees can expect a few commonalities. The classic line from a silver circle outfit is that it offers a similar quality of work to the magic circle without the stern atmosphere associated with those firms. This is often visible in their working hours: although trainees at silver circle firms can expect to encounter some long and gruelling days, our research over the years has shown most shifts are reasonable, with 9am to 7.30pm a standard experience. That said, trainees know what to expect when they enter the silver circle – as one interviewee put it bluntly: "If you arrive at a City firm expecting to go home at 5pm every day, there's something wrong with you." You have to be prepared for some late nights too. One silver circle trainee told us: "Transactional work is incredibly unpredictable – you can sometimes be in the office until 1am or 2am."
"You can sometimes be in the office until 1am or 2am."
Generally speaking, silver circle firms couple their serious business with a lively social scene. "When the work needs to get done, we're very focused and driven," one silver circle trainee confirmed, "but there are times when it feels relaxed too – it's a healthy balance." Sociable Ashurst even has its own dionysian nickname, which trainees felt was unfair and needed context: "It's easy to misconstrue 'Lashurst' as meaning we don't take our work very seriously – it, wrongly I should add, implies we have a 'laddish' culture here. In reality, though, it really just points to the fact we're encouraged to let our hair down every now and then."
Our experience with trainees at the other silver circle firms has produced similar reports: if they're not constructing huge deals in the office, they're usually getting involved in firm-led social antics. At Macfarlanes we hear of trainees piling into The Castle on Furnival Street or propelling their great legal minds around a neon fancy-dress roller disco. "There's a focus on alcohol," one trainee joked about the firm's social life, "and the trainees are a tight-knit group – you have friends here rather than colleagues." This typifies the trainee experience at a silver circle firm too: trainees are often relatively young, happy to socialise with colleagues and more than a little keen to devote their time to life in and around the office.
You should know that taking the approach that you're 'going to apply to a silver circle firm' is not a particularly targeted way of making applications. Every member of the silver circle has its own unique characteristics, all of which need to be taken into account when you're mulling over the options. Check out our True Picture features on each of the silver circle firms to help make your decision easier.


Expanding the circle?
The term 'silver circle' is not without its critics – not least some of our contacts at silver circle firms themselves. So we recommend you tread carefully when making applications – don't hold forth in interviews and applications about how you admire a firm's 'silver circle' identity. We know for a fact that Ashurst and Travers Smith do not appreciate the implication the term has that they play second fiddle to the magic circle.
The term excludes several well-respected City firms.
The other issue with the term is that it excludes several well-respected City firms, which in many respects square up to the silver circle. In fact, The Lawyer, which first defined the term, recently re-evaluated it. From our point of view two very obvious omissions are Hogan Lovells and Norton Rose Fulbright – both have revenue and PEP figures to rival the magic circle and their corporate and finance work holds its own in the Chambers UK rankings too. Other large City firms like CMS, Clyde & Co, Dentons and Simmons & Simmons also see themselves as part of the magic circle's chasing pack. 
For our alternative classification of London law firms (avoiding the term 'silver circle') see our feature on Different types of law firm.