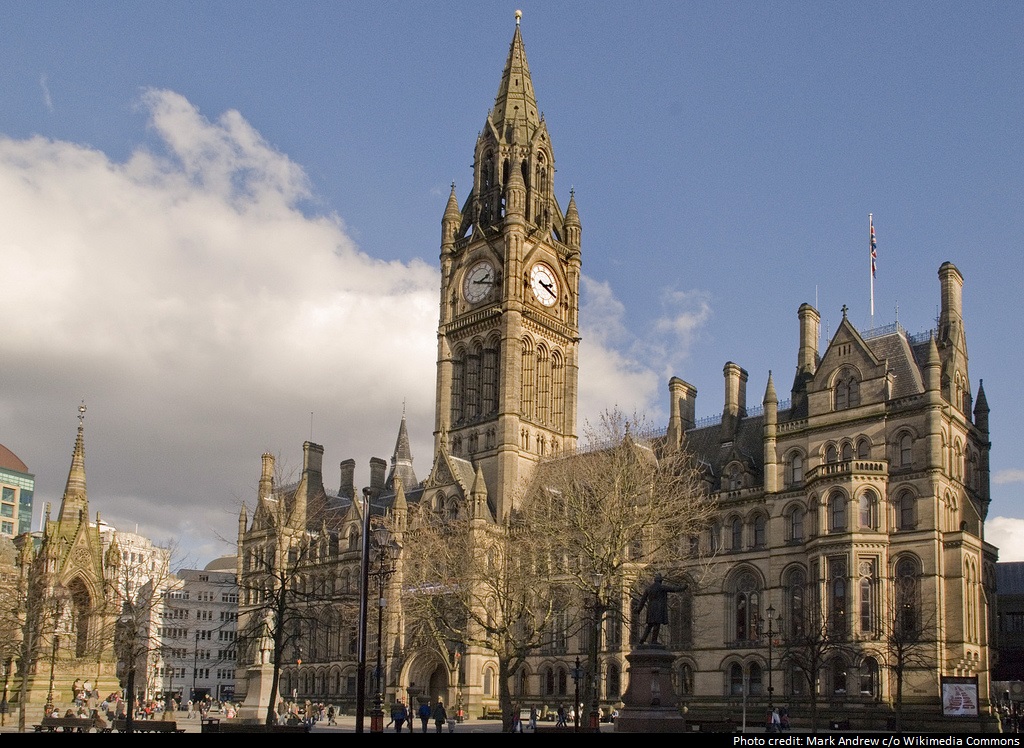 If your dream job doesn't involve getting elbowed in the face on the London Underground every morning, maybe life in the big city isn't for you. Why not try out a regional firm?
For many, a career in law goes hand-in-hand with a life in London – a land filled with City firms, megacorporations, whopping pay packets, and hardcore working hours. But there's still plenty of interesting, varied and sometimes high-profile legal work going on outside London and other major cities. And you shouldn't assume that by working at a regional firm you'll be cut off from excellent training or big name clients.
What is a regional firm?
Some regional firms are large and might do work on a national level even if the firm doesn't have offices dotted across the country. Others are small to medium-sized outfits with their headquarters in a small city and several offices across one region of the UK. Others might just have one office in a provincial town serving local businesses and wealthy individuals. Like their London and big-city counterparts these are still commercial firms, distinct from high-street and public interest firms in that they don't take a chunk of their revenue from legal aid.
Like their London and big-city counterparts these are still commercial firms, distinct from high-street and public interest firms in that they don't take a chunk of their revenue from legal aid.
We need to stop and give you a warning about definitions here: a lot of law firms do not like the 'regional firm' tag. A good example is Burges Salmon, based in Bristol. The high calibre of its work means that it (rightly) prefers to compare itself to London and national rivals rather than other law firms in Bristol. Other firms like Cripps Pemberton Greenish are not mega-keen on being called 'regional' either – and Chambers UK grants them several UK-wide rankings so they have point.
So we would certainly caution against referring to a firm as 'regional' in an application or interview unless you're 100% certain it's happy with the moniker – instead talk about what makes a firm different from its competitors. Nobody likes being labelled, and law firms are no different.
What work do regional firms do?
Regional firms work for local companies, right? Wrong: many act for household names or multinational businesses alongside their local clientele. Burges Salmon, for instance, worked for Bristol 2015 (the body responsible for events during the city's year as European Green Capital), but has also acted for the likes of Twitter, Thomson Reuters, Starbucks and Victoria's Secret. Brabners, meanwhile, is often scoring for its Premier League club clients from its spot in the North West, but also acts for local organisations like the University of Liverpool and the Merseyside Recycling and Waste Authority. Some regional firms even scoop a place in the national news: in 2014 southwesterner Ashfords appeared in broadsheet and tabloid news stories when it helped whistleblowing cardiologist Raj Mattu win a £14 million unfair dismissal claim.
So the legal work done by regional firms is certainly nothing to be sniffed at. To find out which firms are the best in your preferred region, you can use Chambers UK's advanced search function. For example you can look up the best firms in Bristol and surrounds or Wolverhampton and the Black Country. It's also possible to search by practice area and, for example, find the best firms for corporate law in East Anglia.
Regional firms often have some surprising and interesting specialisms, for example agricultural family or sports law. They may also work in areas not on offer in London. So if you fancy galloping off into the sunset as an equestrian lawyer in London it'll probably end in tears. Firms like Ashfords, however, can deliver: its equestrian practice is top-ranked nationally by Chambers UK and headed up by none other than a former National Hunt jockey. Another South West firm, Foot Anstey, can satiate a hankering for Islamic finance, while farming fans can try a stint at Mills & Reeve, which recently advised both Trinity and St John's College Cambridge on the acquisition of agricultural land.
If you fancy experience beyond the corporate, litigation and finance fare which you'll often find at City outfits, then a regional firm might be just the ticket.
People-centric areas of law like private client also come to the fore more at regional firms. In the Black Country it's Higgs & Sons' largest department, for instance, while trainees at Bristol-based VWV can often be found "digging through some pretty old deed boxes" on behalf of its most long-standing private clients. Many regional firms – like Cripps of Tunbridge Wells for example – have property as a central plank of their work. In a property seat trainees usually take sole responsibility for smaller files – leases, licences to assign – as well as assisting on larger matters. So high levels of responsibility come early on. In short: if you fancy experience beyond the corporate, litigation and finance fare which you'll often find at City outfits, then a regional firm might be just the ticket.
What's life like at a regional firm?
The culture and atmosphere at regional law firms varies, but there are a few similar strands we can pull out. Many, for example, have a reputation for having less of a dog-eat-dog culture than some City firms. By way of example, a Burges Salmon trainee once described standing in line to get a coffee and having a chat with the firm's managing partner. "I bet at a large London firm like Freshfields you probably wouldn't even meet the managing partner!" they claimed. The folks over at Higgs & Sons, meanwhile, described "a real culture of togetherness," while the South West's Stephens Scown promotes itself with the campaign slogan 'Love Where You Live' emphasising the easygoing and friendly lifestyle of the region. "It's not all about the day job," a Higgs trainee asserted. "Everyone gets along well, and regardless of how senior someone is they'll always make time to have a chat." Newcastle's Muckle is another firm that puts people first: it has a dedicated 'Be Engaged At Muckle' committee (BEAM) which runs an annual engagement survey to check on staff wellbeing and happiness and find out what issues management needs to address.
Happiness may be a priority, but the largest and most ambitious regional outfits still expect their lawyers to work long hours. Generally, however, the City will dwarf the demands of the regional firms. A trainee at Brabners joked: "If you're still in the office at 6.30pm, then people tell you to go get a life!" And a source at southern law firm Trethowans once defined a late night as "working after 5.50pm" – that's probably roughly the half-way mark in some City trainees' days. "It's the best of both worlds – you're doing high-quality work but without the crazy schedule," a trainee at Guildford's Stevens & Bolton enthused. Exeter's Foot Anstey also does a lot to foster a healthy work/life balance, with lawyers getting a 'lifestyle hour' each week to take whenever they want, whether that's going home early on a Friday or having a nice, leisurely lunch. "Of course, you can still expect some late nights," a trainee at VWV in Bristol warned.
There is something of a financial trade-off to be made for this comfortable schedule: trainees outside the capital tend to make much less than their peers in London. A typical first-year salary at a regional firm is £20,000 to £25,000, compared to around £35,000 at a City firm. So perhaps it's unsurprising that over the years trainees at some regional firms have grumbled to us about their salaries. But once you factor in the cost of living the difference is not as stark as it looks – figures from Gumtree show that the average UK rent is £665 per month, while tenants in London are expected to fork out around £1,516. Some cities – like Bristol and Cambridge – do have a higher cost of living than other regional centres but salary has never been a major bone of contention for trainees based here (note that Bristol-based Burges Salmon pays a London-level starting salary of £35,000). See our table of Salaries and benefits compared for the details on how much firms pay.
Many regional firms require you to show some kind of link to their region during the application process.
Many regional firms require you to show some kind of link to their region during the application process, or at least a demonstrable commitment to working in the area. And this is why: regional firms usually have relatively low revenues and per partner profits, and only a small to mid-size trainee intake. So each individual trainee who is recruited is a significant investment – a sizeable chunk of time, money and effort goes into training each person. This contrasts with large firms with big trainee intakes which have huge revenues and bumper profit margins to support their training programmes. The managing partner of one regional firm elaborates: "While we're not too fussed about where our new trainees come from, we do want them to sign up to our culture as a northern law firm. The whole basis of our training programme is to look for the partners of the future, so we're not particularly keen on training people who want to run off to London as soon as they qualify."
Regional firms' offices can be based anywhere from charming waterfront locations to business parks by the side of the M5. Some regional firms have swanky glass-and-steel offices, while others are based in an old mansion, and some can "feel like a high-street practice in appearance." It's fairly common for regional firms to have offices in a business park, which "isn't the most happening or glamorous place for a law firm to be," according to one Higgs & Sons trainee. But it certainly isn't all bad: Michelmores' Exeter business park HQ, for instance, comes equipped with a gym, a conservatory, and a balcony with gorgeous views of the surrounding Devon countryside. Don't believe us? Then check out this recent Tweet from one of their paralegals.
For more firms including national firms and London-based outfits, check out our guide to choosing a firm by location.