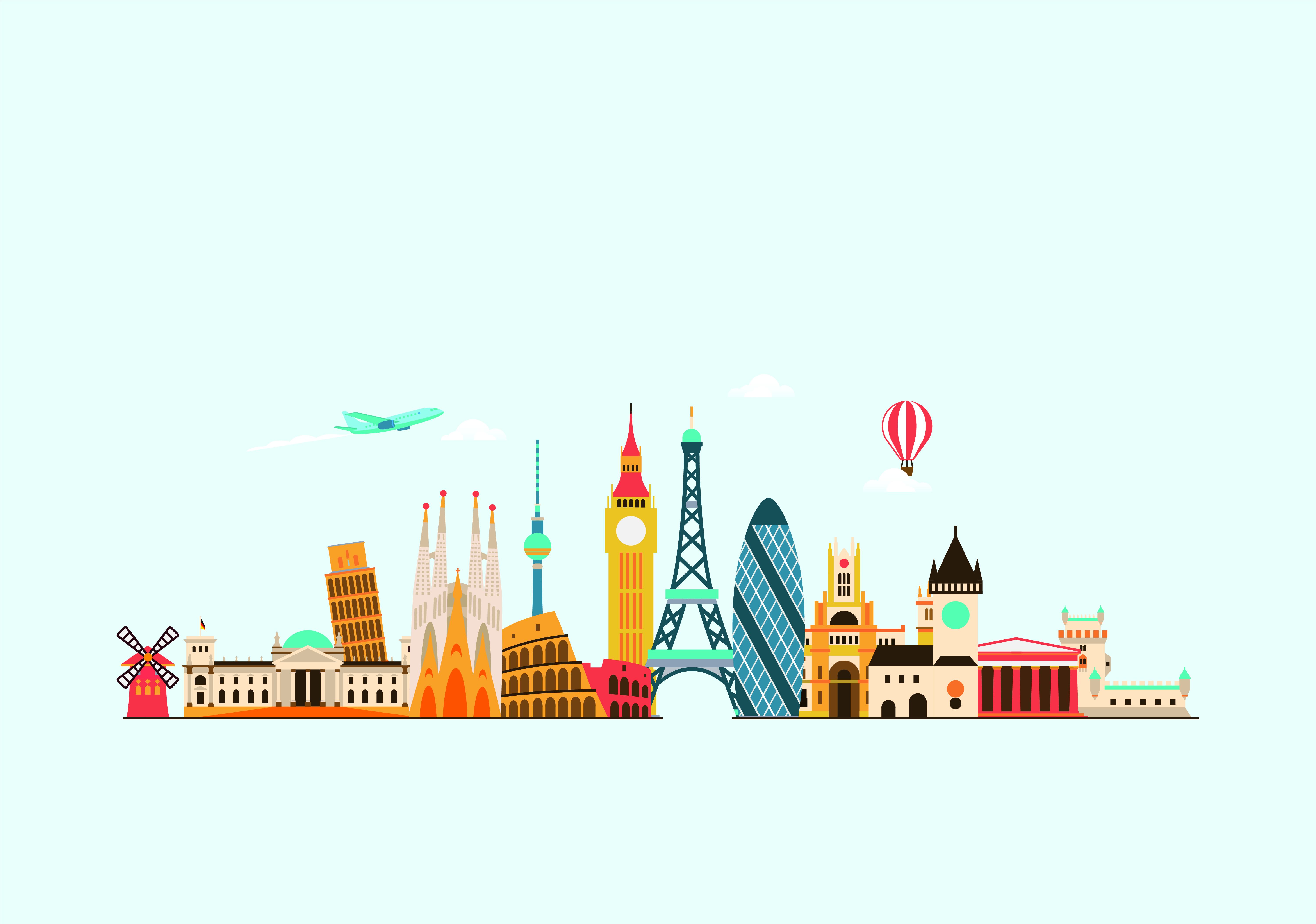 The Travers team takes us through the ins and outs of the firm's European practice, from its business model to associate secondment opportunities and a trainee seat in Paris...
To be a successful lawyer in our multi-cultural, multi-connected world, you need to have an acute awareness of international trends and events that affect law and commerce, regardless of where you may be practicing.
It's easy to assume that juicy cross-border work can only be found at law firms with dozens upon dozens of international offices – but this doesn't have to be the case. Take Travers Smith, which partners with independent law firms in jurisdictions that are key for the firm's clients. "Our lawyers are thinking internationally every second of every day," says senior partner Kathleen Russ. "We are a strong international firm based in London. Our lawyers feel that they are international lawyers from the moment they walk through the door."
"It's important that we have an international outlook on everything we do."
"It's important that we have an international outlook on everything we do," explains Sarah Zokay-West, the firm's head of business development. "There may be a misconception that Travers is just a UK firm; we may not have a global footprint like other firms, but this doesn't limit how we operate on an international level."
"At a time when many law firms were merging or expanding, Travers took the decision to remain independent," Zokay-West tells us. Travers has one small outpost in Paris, but that's it. Rather than opening its own offices outside of the UK, Travers partners with leading independent firms across a number of key jurisdictions to support and advise clients. One potential challenge that can arise with this model is around perception. According to Zokay-West, "At times we may have to work slightly harder to explain to clients that we still offer the same service although it may look slightly different from us. Very often this is a challenge that we overcome because people come to us knowing that we have the ability to be more fluid with who we're working with in different jurisdictions."
"There are a large number of clients based in Europe who want our advice on UK law."
We asked about the benefits of partnering with independent firms rather than opening the firm's own offices. "I always start from the perspective that no one model is better than the other, and I believe the model we have at Travers is best for our organisation and our clients," says Russ. "Travers is a big firm, but not a huge firm. We want to be the best at what we do; our aim has never been to be a jack-of-all-trades, so we've tended to be careful about knowing the focus areas for the firm and sticking to them." Russ goes on to say that by joining forces with independent firms in different jurisdiction, the firm can choose to work with experts "who can offer the same quality of service that we offer at Travers. We're not bound to any firm overseas. As a result, we are always able to make decisions on which firms to work with on a case by case basis and this enables us to work with firms that we know are market leading in the relevant discipline or market sector."
Russ co-chairs the firm's international board, which is in charge of maintaining strong relationships with the firm's independent partners, as well as focusing on Travers' long-term strategy and mapping out the future international strategy of the firm. "We get the views and ideas of partners across different key business areas," explains Russ. "It's critical in ensuring that our international approach is multifaceted to reflect our different service lines."
Trending at Travers
With global events at the forefront of the minds of Travers' lawyers, it would be remiss not to discuss the ways in which recent affairs have affected the firm's international ties. Amid the shock and deep sadness at the devastating crisis unfolding in Ukraine, the importance of international relationships, co-operation and support for one another has become more important than ever.  
Covid has also had a material effect on the way the firm has conducted its international affairs. Pre-pandemic, it would not have been unusual for a Travers lawyer to travel out to partnering firms, but as with most of us, international travel has altered significantly. "It's easier to deliver top quality service when you know someone at a human level," elaborates Russ. However, the lack of travel hasn't waned the firm's connections, Russ tells us. "We've had to learn new techniques to create bonding, and interestingly, we've been able to use these new techniques to be more efficient." Russ highlights that not only has the increased use of virtual meetings allowed lawyers to connect more frequently, but it has also made people rethink how much travel is actually necessary in an effort to reduce their carbon footprint.
While the pandemic has had little effect on the firm's workload, Brexit saw an increasing influx of work from Europe. "There are a large number of clients based in Europe who want our advice on UK law," Russ tells us. "The number has increased through Brexit, for example, in terms of matters involving data protection, competition and financial service regulation. Pre-Brexit, there were a lot of consistencies between UK and EU law, but the law has now diverged, and European businesses need to come to us to get specific standalone UK advice."
Aside from the stream of work created by Brexit, the firm is seeing international matters flood in across a number of departments. The asset management sector is regularly busy with these mandates. Work ranges from bespoke regulatory tax and competition advice, to billion pound cross-border M&A. Particularly active sectors include private equity, infrastructure and secondaries. The firm tells us transatlantic corporate M&A and capital markets have also been exceptionally busy.  Disputes and investigations continue to be on the rise. "We just ran the biggest civil fraud case for Hewlett Packard which, with the strong US links, is a great example of extremely high-profile international litigation", Russ explains. "The calibre of work we do can be transformative for our clients."
The firm's clients are based around the world, and jurisdictions of importance for the firm include France, the Netherlands, Italy, Spain, Belgium, Denmark, Sweden, and importantly also the US. Sources of work regularly come from beyond Europe; across the pond, clients look to Travers to provide European wide advice. Russ explains, "US clients depend on us to marshal all independent European firms involved to deliver a seamless product. They also rely on us to be ahead of the law and tell them what's coming round the corner, not just in England but across Mainland Europe."
And on the topic of what's round the corner, we asked Russ the firm's expectations for growth in the near future. "There's currently an increase in demand for advice in relation to India. Many of our clients are building tech hubs there and they need advice on Indian law. Hong Kong also used to be an active area in finance, but we're finding that the industry is moving over to Singapore – we're expecting Singapore to become increasingly important for finance. Luxembourg is a key jurisdiction for our asset management clients, and there's currently a struggle to get enough lawyers into the area. There's a growing trend of people thinking about how to provide advice to asset management clients. And Ireland will be important; it's working hard to benefit from Brexit and become a centre outside London and within the EU."
So, what does this mean for associates?
CS: Can you talk to me about your current role at Travers?
Phil Lopeman, associate: I am an associate in the Travers Dispute Resolution team and qualified in September 2017.  In my training contract, I sat in Real Estate, CME, Dispute Resolution and Risk & Operational Regulatory and each seat had a strong international element to it.
Of the cases I working on at the moment, the largest is an international competition litigation matter. On this case, I'm speaking to international lawyers – our counterparts in the Netherlands – on a daily basis.  The case covers multiple jurisdictions (across Europe and beyond), and we are advising on the UK elements.  I'm also involved in a contractual claim with a company in Romania in the vaccine sector (not the Covid vaccine though!) and a pro bono judicial review case involving a non-profit advocate for the LGTBQIA+ organisation, Colours Cayman, in the Cayman Islands. From my experience, Travers is an international firm.
CS: What do you enjoy about international cases? And what challenges arise?
Lopeman: The scope of cross-border matters is inherently interesting, with this dynamic especially pronounced on the competition litigation matter I am working on. Working on a case as big as this provides you with a certain perspective as you learn how other jurisdictions operate.
For example, we have a quite strict disclosure regime here, but we regularly see that this isn't the case across the board. I remember a secondee from Italy was telling us that their system is less document heavy/does not necessarily require them to disclose documents in the same way we do. It opens your eyes to the way different systems operate. These differences bring their own challenges but we tend to end up with better results for having these different perspectives.
"We're trying to offer the opportunity to spend a couple of weeks more regularly with firm networks..."
There are also secondment opportunities for qualified associates. Russ tells us that there are associates on six-month secondments in Israel, with some due to go to Spain and the US in the coming months. The firm also offers mini secondments for those who don't want to be away from home for too long. "We're trying to offer the opportunity to spend a couple of weeks more regularly with firm networks," she says. "Associates going out to those firms have the same workload as they'd have in London, but it's a chance to go and absorb the culture and take up networking opportunities." There are also frequent inbound secondees spending time in the London office.
Travers in Paris
One lucky trainee gets to go on secondment to the firm's Paris office, which mostly handles corporate M&A work with international clients. Sophie Gayle-Farlow landed that gig during her training contract (she's now a fully qualified corporate M&A associate). We caught up with her to discuss what future trainees can expect.
CS: What kinds of matters were you involved in during your time in Paris as a trainee?
Sophie Gayle-Farlow: The work is hugely varied – so there's the opportunity to get involved in a lot of different corporate work, including cross-border M&A, private equity, joint ventures, and restructurings. The office is typically quite busy, so you get lots of hands-on experience.
CS: What day-to-day tasks were you involved in?
Gayle-Farlow: The benefit of being the only trainee in the Paris office means you're often doing work that is on the upper end of what's expected of trainees. There's the typical corporate tasks such as due diligence, disclosure meetings, liaising with clients, drafting calls, but each day is very different. Training also follows the same structure as in London in terms of Travers' room sharing system, and you still have the corporate support departments in London.
CS: What kinds of clients did you typically interact with?
Gayle-Farlow: There were typically French corporate clients, as well as an international client base who were looking to acquire assets in the UK. I was able to work with a really interesting set of clients, including SNCF (France's national railway company), BNP Paribas, Orange (French telecom now owned by EE), and LVMH.
CS: What did you gain from the experience?
Gayle-Farlow: It gave me a lot of great corporate experience, and I subsequently qualified into the corporate team. It was particularly fantastic being able to work with a partner so closely. And it's also worth saying that living and working in a dynamic city all while doing international work as a trainee was a great experience – it's not something every law firm offers, and it was one of the things that attracted me to Travers when I was applying.
On the topic of applications – we asked our contacts the burning question: how can students stand out during the application process?
Russ: We look for students interested in the wider business landscape. They need to be able to talk about the landscape and wider trends, not just what's happening in London. We don't expect specific details about a private equity fund, for example, but it's important to be able to demonstrate how certain events in one jurisdiction may impact another. They need to have the recognition that the business landscape is not centered purely in London and that there are macro factors that affect the legal system worldwide.
Lopeman:  When discussing Travers' international network, I wouldn't just reel off something like "Travers works regularly with XYZ...". It's good to read articles like this one (shameless plug!), attend firm events and ask questions that show your interest. It's also a good idea to keep abreast of international elements and the interaction of the UK legal system with others around the world. It's not just a tick-box exercise, you need to demonstrate your knowledge in a meaningful way. If you have worked abroad for example, it's helpful to highlight how that benefited you and show how you engaged with different commercial and legal systems.
---