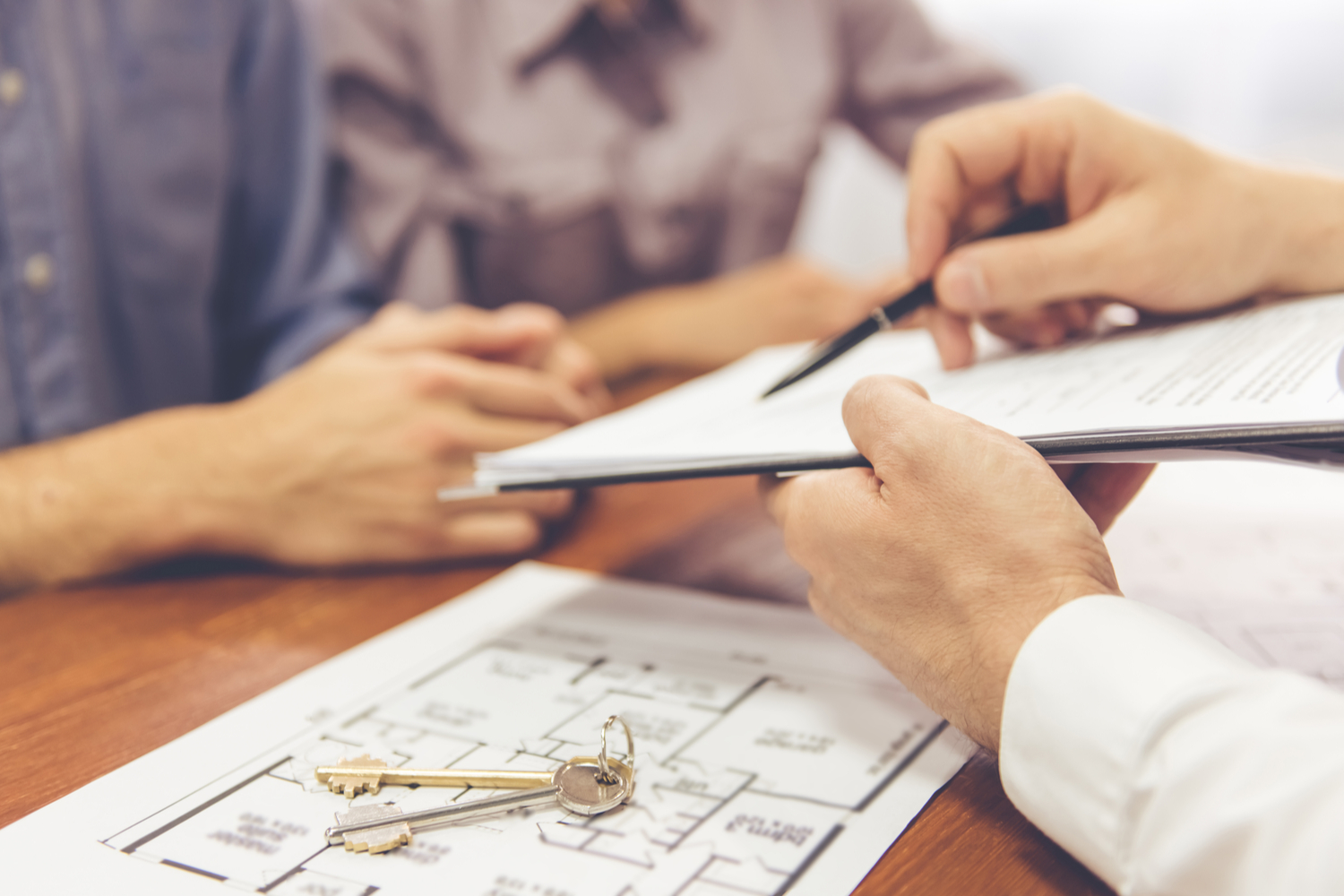 Falcon Chambers offers an insight into a career at the Property Bar, and explains how to ready yourself for the ups and downs of practice.
Chambers Student: What is property law, and what sort of thing might fall under this area of practice?  
Ashpen Rajah: Property law is a very broad term – one that covers any legal issues that relate to land or the use of land. Contrary to what you might think, it's not limited to landlord/tenant disputes; it also involves things like trespass, nuisance, professional negligence, and issues arising out of insolvency matters. It can involve work on anything from a boundary dispute between two neighbours to a multi-million pound claim relating to infrastructure projects.  
Johnathan Stannard: As a chambers, we tend to break down what we do into six sectors. Most of our work comes under the residential property side of things, and the other largest percentage is made up by our work on the commercial property side. We then divide the rest of our time between agriculture, development, infrastructure, and some natural resources and environment work.  
CS: What has been the biggest source of change in property law over the last few years? 
Stephanie Tozer QC: First of all, there are now some very different regimes in place than there were before Covid. In fact, the biggest impact the pandemic has had on our practice in the property world is an increase in statutory interference, mostly around possession.
"The biggest impact the pandemic has had on our practice in the property world is an increase in statutory interference, mostly around possession."   
AR: In this instance, we mean the landlord's right to take possession of a property in both a residential and a commercial context. As a result of the pandemic, and the financial struggles that came with it, there was a stay of all possession proceedings for a period of time, and a ban on evictions. The ban meant that a landlord's ability to take possession of a property became increasingly complicated, and it's changed multiple times in the time since. In the commercial context, a lot of commercial tenants decided to withhold their rent and enter into disputes with their landlords over whether or not they were obliged to pay it. The tenants claimed that they should reasonably be exempt from paying rent during the periods that their premises were closed throughout lockdown. 
CS: How have these changes affected the profession? 
ST: It's funny, because you would think that with all this statutory change around whether or not you can take possession, there would be a downturn in business. But people are always looking for alternatives, and that in itself gives rise to new litigation. There are one or two new cases pending in the Court of Appeal at the moment on these Covid rules and the extent to which they do or don't stop landlords from recovering rent. Of course, multiple lockdowns prevented the retail and hospitality sectors from trading, and that has led to real problems in their capacity to pay rent. Some have argued that because they were unable to trade during the Covid period, they shouldn't be obliged to pay rent, and there has been a lot of creative thinking from lawyers around a fair solution in the context of existing law.  
AR: From our perspective, practitioners have had to be particularly alert to these changes – changes that have often come in the last minute and taken effect shortly after they were announced. We have had to be ready and available for those seeking advice, often at short notice, on alternatives if the usual remedies are not available. 
CS: What are the highs and lows of this area of practice? 
Greville Healey: One of the good things about being in property law (as opposed to one of its close cousin areas like the Commercial Bar, shipping, insurance or planning law) is its variety. Because the cases you work on tend to be smaller, you will be working on multiple cases at once, and you will be in charge of your own work. The other side of that of course is that it makes time management a very important skill. You will inevitably have to manage lots of smaller cases, and it can be stressful simply because there is so much work around. You need to learn to say no sometimes to preserve your sanity, because the clerks are not standing over you and making a judgment about how busy you are. You need to manage that yourself, especially if you are working from home. 
"When you've got a successful chambers or business, you have to work hard to service your clients and deal with the work that comes in." 
JS: From our point of view, in any profession you want to be busy, and you want to be doing the best work. The highs of this area of work at Falcon are that from early in your career you are coming to a chambers that's at the top of its game; the expertise and quality that we have from pupillage all the way up to the silk level is fantastic. The lows that come as a result of that tend to revolve around volume. When you've got a successful chambers or business, you have to work hard to service your clients and deal with the work that comes in. And while some might see it as a positive, the workload is high.  
CS: Could you give us an insight into a particularly interesting case you worked on? What was the client's issue? What was your role? 
ST: One particularly interesting one was a case I had in the Court of Appeal a few years ago. My client had been defrauded of his house by someone he was friends with. In this particular case, the friend –who incidentally had the same name as him – had somehow managed to transfer the house to himself, and then his son. My client was essentially trying to determine whether or not he could get his house back. The complication was that he hadn't done anything about it for years, and so the opposition argued that he had let it lie too long, and that it wasn't now possible to intervene. Though I had never met my client, there was certainly an element of human interest, and there was some very interesting law around the law of adverse possession. It had all the elements: a client interest element, and a legal interest element. The Court of Appeal itself is also always an interesting experience. 
GH: I recently worked on a case that revolved around agricultural tenancies. The case was whether a son could succeed his father's tenancy when he died, which of course meant a lot to the farmer, the tenant, but also to the landowner, because they wanted someone who could make a success of it. There is a statutory scheme in place, and understanding whether the tenant stands up to that test involves understanding the scheme, but also understanding the land. This meant that I needed to get into the countryside, walk on the land, and try to understand it. It was actually one of the last areas that farms with the open field system, so it was the perfect mix of the intellectual test of the statutory stuff and the cut and thrust of getting out of court and into the countryside. 
CS: What sort of things can pupils working at the Property Bar expect to work on? 
GH: Basically, you need to distinguish between the first six and the second six. In the first six, you're not going to court at all. You are shadowing your pupil supervisor's work, whatever that happens to be. In our chambers you'll have two supervisors, so there is a 'changing of the guard' part way through anyway. In this instance, you'll be writing opinions, drafting, and preparing for hearings and trials with your supervisor – essentially seeing it through their eyes as best you can. In your second six, you'll continue to follow your supervisor most of the time, but you'll start to do more of the things that junior tenants do, especially when suitable hearings come up. So, during your second six, you'll get a nice mixture of shadowing, but also doing your own smaller cases.  
AR: As a pupil, I worked on the full range of work that my supervisors were doing. In terms of tasks, it was things like writing opinions, drafting statements of case, and preparing for court. In my second six, I started to pick up my own work, appearing in court for possession hearings and acting as a junior for a silk in chambers. 
CS: What are some of the things you think every prospective pupil at the Property Bar should know? 
GH: If you are a looking ahead and thinking about a pupillage, one thing that I suggest to everyone is a mini pupillage in more than one area. Once you've done that, you'll have an idea of how it feels from the inside to be in one of the sets that specialise in a particular kind of law. As a self-employed practitioner, you also need to understand how different you are someone who is employed. What you do is entirely self-driven, and intellectually demanding. It's a real mix, we do a lot of the nerdy stuff, and we get a lot of time in court. That being said, if you are not academically minded, it will drive you nuts! 
"Do what you can to strengthen your application, because there are plenty of exceptional candidates who don't make it first time, so don't be disheartened if you don't." 
AR: Anybody who's looking at the possibility of doing a pupillage should be aware that the Bar is extremely competitive, and the Property Bar is no exception. Do what you can to strengthen your application, because there are plenty of exceptional candidates who don't make it first time, so don't be disheartened if you don't.  
CS: Are there any skills or qualities you think it would be particularly important to display at the pupillage interview? 
ST: The ability to reason and analyse is important, and the skill of producing a cogent argument. We tend not to look for knowledge but rather aptitude, the ability to think clearly under pressure. Also, there is an aspect of delivery and the ability to get your point across in an engaging manner. But being able to demonstrate that you can reason well is the most important. 
AR: You are not expected to be the finished product from day one. You are not expected to have an encyclopaedic knowledge of property law. Rather, we are looking for the qualities that a person needs in order to be a good barrister: intellectual ability, communication skills, and an interest and enthusiasm for property law. 
GH: By the time you've got to the interview stage (past the point of academic criteria, and the stuff you can show on a form), what we are looking for is speed at analysing the problems that you are given for the interview, and how you are able to articulate that under pressure. This of course is a real-life skill when you're in court and the pressure is on, and you need to be able to speak about important and difficult things quite quickly.