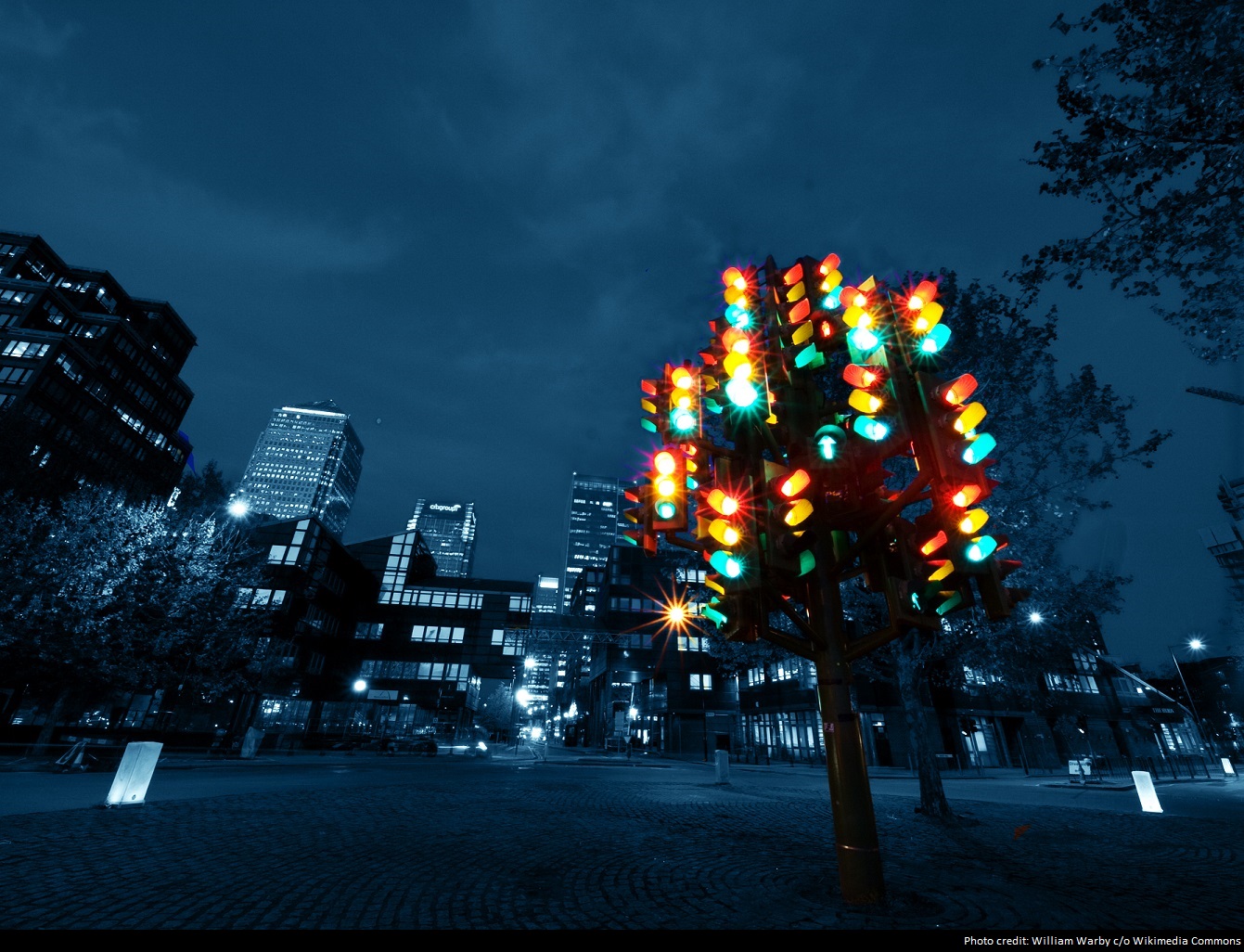 An aspiring trainee shares their views on why they chose to pursue a career as a solicitor and what the pros and cons are of attempting to enter the profession.
As things stand I am a humanities graduate with the GDL under my belt and I have just sent out my training contract applications for the July 2015 round. In an earlier incarnation I was an aspiring barrister. I was enrolled on the BPTC at Kaplan for 2014/15 before the course was discontinued. At that point I decided to take a step back and consider my options.
For various reasons I decided the lesser-trodden path to the Bar was not for me. My change of heart was well-grounded (more on this below), but it did mean the whole training contract application process was pretty alien to me. My decision was made only a few months before the application deadline and so it was necessary to narrow down my options quickly. I had two main priorities: I wanted to work in family law, and I did not want to work for a silver or magic circle firm.
I'd picked up a few things via osmosis on the GDL, but I was still approaching applications as something of an outsider who'd previously been wholly focused on the other side of the profession. As a result I thought that some of my ruminations on the whys and wherefores of becoming a solicitor might be of interest to the Student Guide's readers. So I have written this piece in the hope of providing a little inspiration to you if you are wondering a) whether you really want to be a lawyer, b) what kind of lawyer you might want to be and c) how to narrow down which firms might be right for you.
Do I really want to be a lawyer?
Let's get some of the bad stuff out of the way first: there are certainly some unpleasant aspects to the process of becoming a lawyer. It's a long, potentially expensive and uncertain qualification process leading to a stressful job. The firms that offer a reasonable work/life balance are becoming fewer and farther between. It's important – very important – to find something in the role that excites you because it's unrealistic to think of law as an easy option.
That said, there is a reason it is a popular career path. For me, I was attracted at a young age by the more contentious aspects. I quite fancied myself as a judge (cringe!), and I liked the idea of the flashier aspects of trials portrayed in TV shows and on the news. The first thing to emphasise is that there is a whole lot more to the profession than this: depending on the area of law you pursue, your average day could range from poring over the fine print of your 15th lever-arch file to flying by the seat of your pants in front of a jury. So it's a necessary exercise to figure out early on what appeals to you. Have you always found yourself curiously excited by the Financial Times (if so, I am very jealous of you)? Do you gain great satisfaction from one-upping someone in a debate? Or do you want to help people find practical solutions to personal problems? If so, then finance, litigation and family law may be right for you, respectively. And there are many more options besides. There's equally no shame in deciding that the goals which you thought would be well-served by a career in the law are more readily embodied by a different choice (say, working in banking or the charities sector). In this case choose wisely and choose law only if it really is for you. That's what I did.
Understanding what you want from your career also has the practical upshot of helping to improve any applications you make. You can begin to tailor your work experience at an early stage and this sort of self-knowledge will be abundantly clear to any recruiter further down the line.  
I was drawn to family law because it's important to me to have variety in my working life: I like the idea that one day I might be in court, the next examining an esoteric trust document and the next dealing directly with a distressed client. So ask yourself this: what attracts you to the area of law you want to work in?
   Find out more...

   >> How do you become a lawyer?
   >> What is a training contract?
   >> Different types of law firm
What type of lawyer do I want to be?
As mentioned above I was initially aiming for a career as a barrister (also in family law), but eventually I decided to plump for the solicitors' profession. I made the decision based on two factors: the comparative difficulty of achieving pupillage versus a training contract and the various upsides of being a solicitor compared to being a barrister.
The first point is a particularly acute one – the world of family law is reacting to the introduction of the Legal Aid, Sentencing and Punishment of Offenders Act which has almost entirely removed public funding from family cases. Even with legal aid funding, family has always been a highly competitive area to get into. However, while the publicly-funded Bar is struggling there are other areas which are expanding. The lengths you need to go to in order to gain pupillage will vary depending on what type of barrister you want to be and it is important to research what you may be up against. As a general rule pupillages are hard to obtain and people are often disheartened by stories of hundreds of applicants applying for every vacancy. But: plenty of people still make it at the Bar (and not just the type of self-promoting people you would want to avoid at dinner parties). As long as you are realistic about your chances, there is no reason to choose the training contract route over the Bar based on statistics alone.
I thought long and hard about whether I could see myself as a solicitor. While the more jazzy aspects of law mentioned above are certainly more readily associated with the Bar, as my understanding of the legal profession matured, I grew to appreciate the more central role solicitors play in dealing with clients. While a barrister may make a 'white knight' entrance on the morning of a trial to carry the day, there's a lot to be said for the longer and more thoroughgoing client relationship that solicitors have.
I was fortunate enough to shadow a recent case in the Central Family Court. Divorce proceedings had been ongoing for seven years and I witnessed the climactic two-day trial to divvy up the financial assets. The solicitors I was shadowing had built up an almost personal relationship with the client, earning their trust in the process. They had dealt with all the tiny nuances that had arisen and dodged the various legal joustings of the opposition. The barrister's total interaction with the client was based over those two days – nothing before and nothing after. This is an oversimplification of the divide between the two sides of the profession – people often underestimate the level of overlap between the two. For example, I hadn't previously appreciated how much of a barrister's time is spent outside the courtroom drafting legal opinions. Nor had I realised the opportunities for advocacy which solicitors now have. It certainly isn't unwise to base your decision of whether you want to become a barrister or solicitor on the broad differences between the two, but it's also necessary to bear in mind that choosing one or the other does not preclude certain experiences (like advocacy or paperwork).
There are also more practical considerations. Do you want to be self-employed and have the freedom to dictate your own workload as barristers do? Or do you want to work for a firm with all the bureaucracy that entails but also the chance to work as part of a team (and get paid holidays)? Remember that your preferences may change with age and experience as well, so don't rule out one side of the profession or the other for the wrong reasons.
   Find out more...

   >> What kind of lawyer do you want to be?
   >> Trends affecting the legal profession
   >> A career at the Bar: a preliminary warning
How do I narrow down which firms to apply to?
Having a clear idea of a practice area you want to work in will help you a lot with narrowing down your choices. The area doesn't need to be specific – it could be a broader one like commercial disputes – but it can also be something more focused, like media. The Chambers Student Guide and the Chambers UK rankings are a fantastic facility for assessing which firms offer the sort of work you want. I started by simply looking what firms offer a seat in family law. That crossed a lot of potential names off the list already.
Once I had an idea of the firms that worked in the area I was interested in, I took a look at what types of candidates each firm recruits. To give an example, Harbottle & Lewis is a firm which offers a range of seat options including corporate, property and (crucially to me) family. But dig a little deeper into the firm's expertise and look at its recent recruits, and you'll find it is predominantly inclined to hire candidates who have a demonstrable interest in media and entertainment, its core areas of expertise.
There were also other considerations which helped me filter down what firms to apply to. For me it was important that the firm would be able to sponsor my LPC. This information can be found in the Chambers Student Guide's table of salaries and benefits. If the firm you're interested in isn't listed, then get in touch with its HR/recruitment team directly to ask. I am also working full-time, which means I'm unable to attend vacation schemes. Some firms recruit only (or largely) through their vac schemes so this was something else for me to be aware of. I also sorted firms geographically – for me, like many other aspiring lawyers, it was all about London.
Depending on the area of law you are interested in this process of filtering down firms should leave you with a fairly manageable number of firms to apply to. In my case I had six. I've spoken to people making applications who're interested in broader areas of law and they said they were looking to make between five and ten applications too. Quite low numbers given how many firms are out there, but applications take time to put together and making just six meant I could really individualise the ones I did send out. For example, I made sure even to adjust the descriptions I gave of my work experience to fit the practice focus of each firm. Recruiters are looking for key terms that relate specifically to their firm and what they want from you. And if you find yourself struggling with the answers to any of the questions on the application form, consider why this is. Maybe the firm isn't right for you – if you cannot explain why you want to work somewhere, maybe you shouldn't.
   Find out more...

   >> Legal practice areas
   >> What seats do firms offer?
   >> How suitable are you and what are recruiters looking for?
My applications this year went pretty well and I was invited to an interview at three firms. At the moment I'm waiting to hear back from all of them and in the meantime thinking about what I can do in the coming months to make myself a better candidate in future in both applications and interviews.