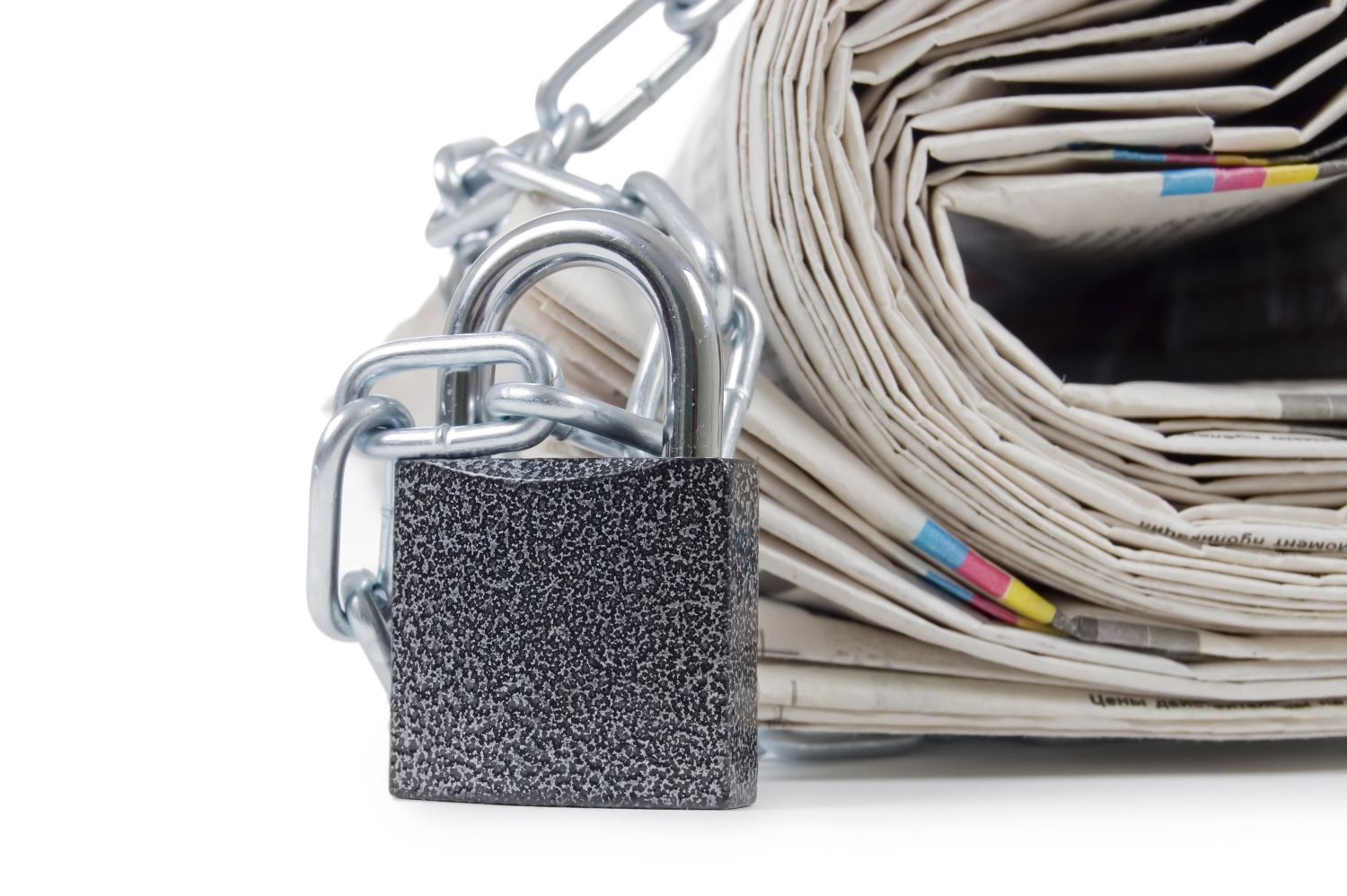 We catch up with Pádraig Hughes of Media Defence, the firm protecting the press worldwide
Joel Poultney, 11 September 2020
Democracy and the rule of law are permanently under threat – this is what we've learnt over the past few years. This age has been a wake-up call to never be complacent about liberty, and caused us to view our much-vaunted democracy as more of an aspiration than a reality. In its 2020 World Press Freedom Index, Reporters Without Borders outline some grave concerns about the state of the world. Disruption in politics and technology together have created crises in trust, which is now set to be exacerbated by the pandemic. Reporters Without Borders called this a "decisive decade for journalism linked to crises that affect its future."
The ubiquity of online information and its ability to expose the transgressions of public figures and organisations is a prop for journalism. This saturation of both content and means of delivery allow journalists to fulfill their time-honoured purpose of informing the people and holding power to account.
 "Come and look," the journalist says. "The emperors are naked."
Yet the emperors do not buckle. Faced with intensified public exposure, those in power seek to curtail the spread of critical or damning information via questionable means. Suppression cloaks wrongdoing and the opportunity to saturate the airwaves goes both ways.
"an attempt to push back against impunity where governments are increasingly emboldened to clamp down on human rights."
So in steps London-based NGO, Media Defence, formerly known as the Media Legal Defence Initiative. Earlier this year we caught up with Pádraig Hughes, the organisation's legal director, to understand the nature of media legal defence, and the necessity of an organisation such as theirs in championing and defending the freedom of the press.
"Faced with an ever-growing demand" for media legal defence services, notes Hughes, Media Defence's genesis lies in the foundational work done by the Open Society Initiative. Alongside the OSI Media Program, the two formed Media Defence in 2008 with the aim that this embryonic organisation would "defend not just headline-grabbing media freedom cases, but to respond to the constant barrage of law suits many independent media are faced with."
Media Defence provides support to "journalists facing legal threats around the world" through emergency defence, financial support for lawyers representing journalists, and through "strategic litigation" brought to international courts and tribunals.
Hughes finds that "public interest litigation" is one way to characterise Media Defence's work, with this type of litigation often mobilised to advance human rights causes. He also adds that their work serves as "an attempt to push back against impunity where governments are increasingly emboldened to clamp down on human rights."
Media Defence were instrumental in the "positive judgement handed down" by the East African Court of Justice after a newspaper reported on ministerial corruption and was subsequently forced to close. The firm was also involved, as a third party intervener, in an "important decision" from the ECtHR addressing whether prohibiting journalists from accessing refugee camps violated freedom of expression. Hughes also cites a decision from the UN Working Group on Arbitrary Detention which seems to have contributed to the release of a detainee in a Vietnamese prison as evidence of the organisation's successes and international scope.
"the context in which we operate is worsening. Independent journalism is under threat like never before."
Beyond these examples, 2020 also marks the end of a five-year strategy period that saw 329 cases in 66 countries supported by the organisation. This stands alongside the troubling statistic also published on its website that at least 250 journalists were imprisoned around the world last year.
Media Defence similarly notes in their latest annual report that "the context in which we operate is worsening. Independent journalism is under threat like never before." Hughes speaks to this regression. "Unfortunately," he finds, "due to the increasing pressures placed on the media around the world, the number of cases we are now supporting, or litigating has increased substantially."
Alarmingly, he sees a shift in the "nature of threats to media freedom," ranging from "traditional threats" – such as torture and arbitrary detention – to "internet shutdowns and social media blocking." Naturally this raised questions over the increasingly blurred boundaries between journalism and social media.
"It has had an enormous impact in how information is disseminated," tells Hughes. "We can see that impact in legislation, often repressive, that governments routinely introduce to control how the press operates and how the internet is controlled." Further, he notes how journalists reporting on state malpractice – often addressing corruption or incompetence – are "regularly prosecuted under provisions in laws, such as cybercrime laws."
The advent of social media has also impacted the way the law both understands and defines journalists, with Hughes drawing attention to how bloggers are now recognised in court and affected similarly to their more traditional counterparts.
While the intertwining of both social media and geopolitical turbulence is well documented, with social media companies facing sustained scrutiny for their role in global democratic processes, traditional journalist outlets continue to suffer at the hands of instability.
"In situations of conflict or political uncertainty," tells Hughes, "it is often the press that are targeted first as the authorities seek to control the flow of information." It is commonly understood that a mainstay of authoritarian regimes is to limit the means through which criticism can be levelled. Hughes offers the situation in Turkey as an example: "Following the attempted coup in 2016, the state clamped down on press freedom, while arresting and detaining scores of journalists." Though these actions are not idiosyncratic to Turkey, as Hughes notes that "there are many other examples where political strife or uncertainty results in journalists being detained in jurisdictions all over the world."
"states backslide on their commitment to press freedom by introducing repressive laws or destroying media plurality."
Hughes notes that "the introduction of 'foreign agent' laws in various jurisdictions around the world" has impacted his organisation's ability to conduct its work. Designed to stem the flow of money funneled to lawyers from outside agents, "there has been a proliferation of these laws recently, in Russia, Poland, and Hungary for example," making it "more difficult to provide support at a time when that support is critical to ensuring freedom of the press."
But as Hughes rightly and regretfully finds, "the nature of litigation means that you can lose a case, or a positive decision can be ignored by the authorities." Not solely when recommendations are eschewed, but when "states backslide on their commitment to press freedom by introducing repressive laws or destroying media plurality."
Yet all is not lost. Supporting an independent media and discussing the "issues affecting that independence" is Media Defence's rallying cry to students, citizens, and lawyers alike. Pointing to social media as a means through which to mobilise financial support for "those fighting to protect media freedom," Hughes strikes a tone of enduring optimism. "As long as press freedom is under threat," he finds, "you will always have journalists, lawyers, advocates, and politicians all over the world fighting to defend it."


Media Defence provides legal help to journalists, citizen journalists and independent media across the world.