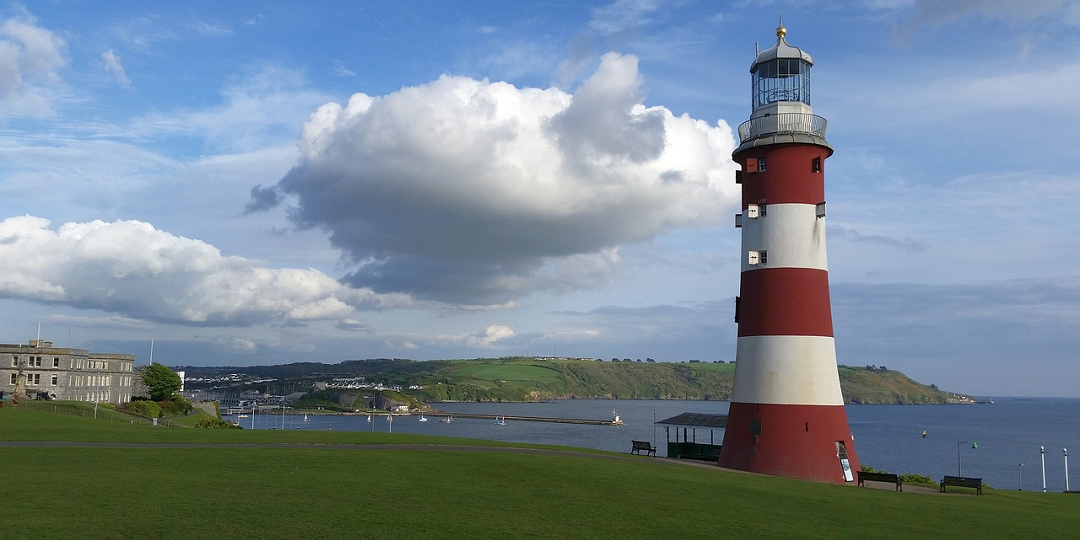 Our next stop in the series takes us to Devon and the coastal city of Plymouth, another hub of activity for WBD lawyers.
Joel Poultney, February 2021 
Law firm mergers have only become more common in recent years, creating firms with sprawling roots like Womble Bond Dickinson. Let's trace their family history: Dickinson Dees and Bond Pearce merged to form Bond Dickinson in 2013. Then in 2017, that tie-up combined with Womble Carlyle Sandridge and Rice to create Womble Bond Dickinson. WBD now operates across 27 offices and incoming trainees are given access to work that requires both local and global thinking. Across this series we've spoken with partners and solicitors practising at various UK offices to dive deeper into the firm's 'local, national, and international' mantra, and to gain a greater understanding of what life is like in the UK regions. For this instalment we caught up with Emily Cox, an 'embedded' employment solicitor within the Legal Solutions Centre, part of the WBD Advance service which operates nationally, but has its largest base in the firm's office in Plymouth.
"You're always on a treadmill in London," Cox declares. "Based in Plymouth, you can jump off the treadmill and take time for yourself." It's easy to roll out the tropes that everyone falls back on when describing work in the capital: long hours, cramped commutes, and a distinct lack of any local natural beauty. One could argue that the last of those is a common fault of all cities, but it's something high on Emily Cox's priority list. "I'm an outdoors person," she notes, "and there's a fabulous work-life balance here in Plymouth." This harmony of both work and life allows Cox and her colleagues to drink in the beauty the South West has to offer. Think the rolling landscape of Dartmoor, "which is fabulous for walking"; beautiful Cornwall, "with its gorgeous beaches"; and of course Plymouth's own proximity to the water. "It's a really quirky city to live in and it's lovely to be close to the sea." The office itself has panoramic sea views from two sides of the building (staff actually can and do go sea swimming in their lunch breaks). That's selling the dream!
"You're always on a treadmill in London. Based in Plymouth, you can jump off the treadmill and take time for yourself."
"I was never sold by the London dream," Cox tells us of her early legal career. "Working here in Plymouth, you can clearly see that you don't need to be in the City to do fantastic regional, national, and international work." London is not without its charms – such as offering eyewatering salaries understandably not matched in the regions. For many of course, money is not the be all and end all. "This city is obviously a lot smaller than London," Cox notes, "but Plymouth has a homely quality; you go out  and see people you know. There is a genuine community hub which is alive with activity." It also continues to have thriving local Law Society which provides opportunities for trainees to meet their city-wide peer group.
Charming stuff, but the firm's offices aren't known solely for their endearing pastoral qualities. Accordingly, Chambers UK commends the firm's strength in a variety of practices in the South West region, ranking the firm highly for its banking and finance; employment; environment; information technology; litigation; planning; real estate and real estate litigation; and tax practices.
"Plymouth has a homely quality; you go out and you see people you know. There is a genuine community hub which is alive with activity."
Don't just take our word for it: WBD was included in the Financial Times as one of the top 50 most innovative law firms in 2019. A major part of their credentials is the WBD Advance programme, the firm's 'flexible solution bringing together innovative technology and commercial services that complement our existing legal advice'. The Plymouth office is home to the firm's Legal Solutions Centre, another example of the firm's innovative approach according to Cox. The Centre consists of a "paralegal workforce" alongside legal executives, technologists, project managers, data analysts and client co-ordinators in a multidisciplinary team which utilises new technologies to "deliver a high-quality, cost-effective service for large scale volume projects."
"If you're a trainee in Plymouth," Cox tells us, "you'll be involved in the Legal Solutions Centre, that's a given." A comprehensive review of the firm's locations, resulted in Plymouth being chosen as the base for the initial WBD Advance services (which includes the Legal Solutions Centre) and that has opened the variety of work you can expect to be involved in. Roles here include e-discovery specialists - reviewing and preparing disclosure bundles; technologists - building bespoke client solutions including access portals, subscription compliance tools; data analysts -  providing management information to clients; document review and contract production/remediation teams – that utilise machine learning software; process designers and project managers – that map out and on-board new services; together with volume small claims litigation and real estate transactional teams. Cox is part of the volume employment litigation team and is quickly becoming a specialist in case management software that is helping to transform employment tribunal litigation within the firm. "Any trainee will be involved heavily in using legal technology software, which sets them up extremely well to become legal technologists," Cox says. Legal technologists are a relatively new and exciting section of the legal workforce, and for new arrivals this all represents a great opportunity to build cutting-edge experience.  "You will obviously still need traditional skills," Cox points out. "But using these new legal technologies requires other abilities" including data analysis and "digesting and communicating large amounts of data into simple jargon." Cox also rightly notes that the advent of these new technologies allows for more time spent on less laborious tasks. "As businesses grow into new age law firms and the legal landscape shifts, we will need to make sure the legal tech skills are there."
"Any trainee will be involved heavily in using legal technology software, which sets them up extremely well to become legal technologists."
Speaking to any would-be trainee, Cox rightly concludes that "the role of a solicitor is transforming, it's not just about knowing black letter law anymore. Students need to understand a business as a commercial entity and become confident in understanding developments in artificial intelligence." That carries across to the notion of commercial awareness: "It's no longer just reading the news and looking at articles but knowing how a law firm performs as a business, how it can improve, adapt, develop and  innovate."
Much of our conversation with Cox covered innovation in WBD Plymouth, but it's important not to forget the bread and butter: robust legal work. "At the moment our real estate team is exceptionally busy with many housing  developments emerging in Plymouth," Cox says. She adds that commercial dispute resolutions is a  busy practice for the office at present, as is the employment group: "Our employment team works closely the Legal Solutions Centre as well as with local Plymouth and South West businesses, extending their expertise to national clients. The team are exceptionally busy."
"For paralegals to have the opportunity to work on large US immigration project is fantastic quality work, considering we're based in Plymouth."
As we've alluded to previously, while trainees and solicitors maybe housed in a particular base, work isn't confined solely to that geographic location. "Within Plymouth, it's a real mix of all work local, regional and national matters", Cox confirms.  Cox notes that while the real estate team, for example, helps on matters with national clients, "we're conscious of not just being a big law firm sat in a city – we dedicated to working with the local community." One such project saw the firm advise Plymouth Community Homes on the sale of a manufacturing factory in 2020. Since 2012, Womble Bond's Plymouth office has supported Jeremiah's Journey, a local charity providing support for bereaved children who have or are anticipating the loss of a close relative.
Plymouth's pick 'n' mix of work types guarantees variety for trainees: "One day they might be working with a small business in the local community, and the next they could be dealing with a national client on a huge dispute." That's without even mentioning the firm's transatlantic ties... "Last year we had some work come in from the USA which kept the Solutions Centre exceptionally busy," Cox recalls. "For people to say they've helped on a huge US immigration project is fantastic, considering we're based in Plymouth." She highlights a recent matter which saw the employment team assist their Northern counterparts in an employment tribunal. "Just because you're a trainee in Plymouth," Cox highlights, "it doesn't mean you can't work with teams in Edinburgh or Newcastle, for example. At WBD you're opened up to a variety of work and involved with other offices."
The challenge for sprawling national firms with large trainee intakes is to ensure everyone gets a full experience, something Womble Bond have put a lot of thought into. "Trainees are well-integrated here," Cox notes. "They are trained and supervised: it's not a sink or swim mentality." Photocopying and coffee runs aren't part of the equation either: "Trainees are here to train. They'll actually be in meetings with clients taking notes asking  questions and presenting ideas." Matter, team, and client depending of course, but for Cox, trainee life is about fostering skills and measurable degrees of development. "They're developing skills and conducting real legal work on live cases – for example, in employment tribunal work, trainees are involved from the outset with technical drafting of applications and witness statements, instructing counsel, and liaising with clients."

Cox also highlights secondments as great opportunities for trainees to put these skills into practice when outside the firm's safety net. "Secondments are like a baptism of fire and about impressing the client as well as the firm," she finds. "They're fantastic opportunities. The trainees come back, and you see how the process has boosted their confidence – standing on their own works wonders for their personal and legal development." Open-door policies (the Plymouth office was recently renovated to become open plan, so trainees sit with the whole team not just a single supervisor), "one-to-one" communication, and various social and wellbeing programmes are all part of the story for trainees based in Plymouth. "We don't hide trainees away here and we don't treat them as numbers – we want them grow and build in confidence ," Cox concludes. "We want them to stay with us when they qualify."
Learn more about Womble Bond Dickinson's practice in Plymouth.