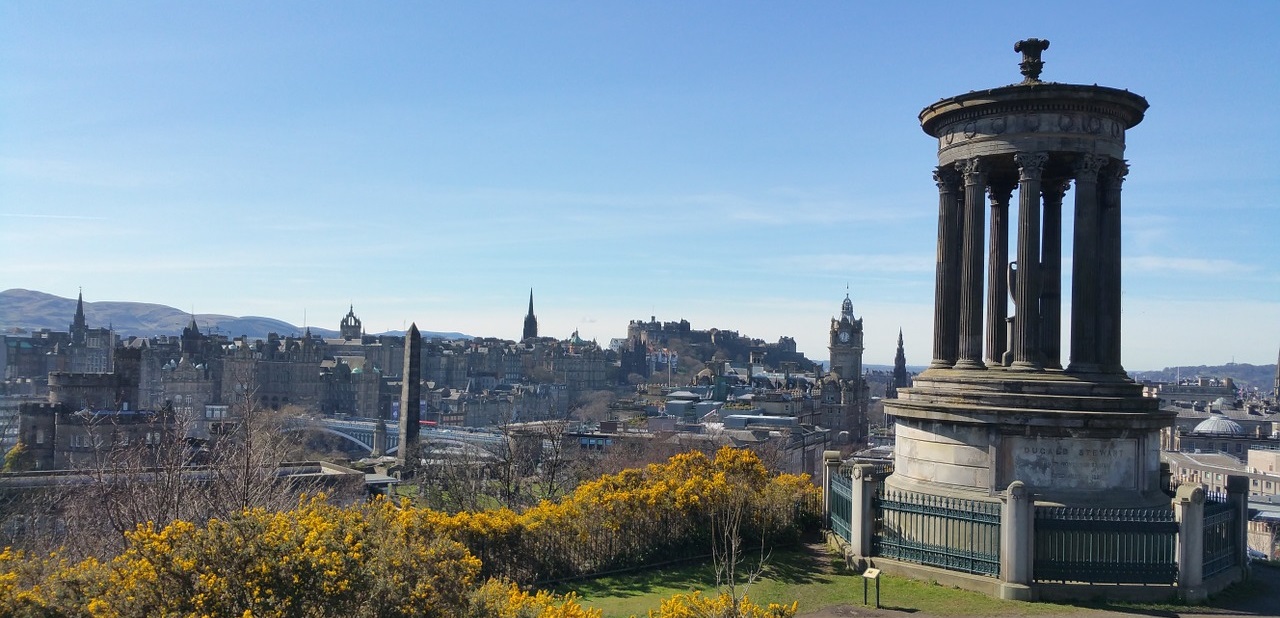 The next step in our series takes us to Scotland's capital with WBD's Lisa Dromgoole.
Joel Poultney, October 2020 
Womble Bond Dickinson is a firm with sprawling roots. Dickinson Dees and Bond Pearce merged to create Bond Dickinson in 2013 and then in 2017, it combined with Womble Carlyle Sandridge and Rice to create Womble Bond Dickinson, meaning the firm now operates across 27 offices in both the UK and the US. Its purview is wide, with incoming trainees given access to a range of work encouraging both local and global thinking – a rare combination. Across this series, we've spoken with partners and solicitors practising across UK offices to dive deeper into the firm's 'local, national, and international' mantra and to gain a greater understanding of what life is like in the UK regions. This time we turn to our friends north of the border, in Edinburgh, with managing associate in the construction group, Lisa Dromgoole.
Firstly, though, despite this series focusing on regions across the UK, Lisa Dromgoole correctly notes that Edinburgh is by no means a region, quite the opposite in fact. "It's the capital of Scotland," she reminds us. "It has the highest courts and is the centre of the Scottish legal industry." And since 2017, the firm has increasingly established a stronger foothold in the Scottish capital. "It has real aspirations to grow in the city," Dromgoole highlights. "The profile of the office has gone up since I joined 18 months ago." Crucial to this ascent has been a number of lateral hires, of which Dromgoole – along with Jonny Williams, head of the firm's national financial services group; legal director, Caroline Stevenson; real estate partner, Paul Mason; and managing associate, Natasha Brownlee, among others – is part of. "Because we've all come from different firms or backgrounds to bolster this office," she finds, "we've all got a vested interest in it and are all here because we've seen the opportunity to push it forward and to see it grow."
"…it feels like a large collection of villages, with each area of the city having its own personality."."
This growth saw the firm recently relocate to larger premises. "We moved into a brand new office last summer and the environment is really nice and modern," Dromgoole says. "It's open plan and a really friendly environment to work in." The firm reportedly has ambitious targets to sustain this growth in Edinburgh, with key sectors – namely real estate, financial institutions, energy and power renewables, and private wealth – remaining crucial to the focus. Of note, the energy sector team recently advised waste management and recycling company Augean on its acquisition of the EcoCentre in Peterhead from US oil services firm Halliburton. WBD's other Scottish base in Aberdeen similarly boosts the firm's strengths in the oil and gas sector.
"It's a varied and diverse workload with diverse clientele," tells Dromgoole. "We have a large financial services team," characterising Edinburgh as a "hub" for financial services as, "most of the big banks have a large presence here." She also adds that working with credit providers "is a growing area for the office." Being in such close proximity to The Court of Session, Lisa also speaks to the "large disputes contingent in the office." Alongside "lots of real estate and commercial property work," the Edinburgh teams also work with prevalent "energy related markets, like wind farming technology, which is also big within the office."
As alluded to previously, Womble Bond Dickinson lawyers operate within an extensive network. Yet due to the differences of practising in Scotland – which you can read more about here – the nature of collaboration tends to be group specific. As "litigation is different in Scotland," the firm would "service the Scottish aspects of deals or work in conjunction with Scottish clients down south." The nature of the financial industry, however, caters towards greater collaboration. "The financial services team do more cross border work," she finds, and we heard real estate work frequently has cross border elements.
This said, Lisa is quick to point out that the firm as a whole collectively thrives because of its collaborative efforts. "There really is a lot of cross collaboration between offices," she notes. "All the individual teams operate within the larger structure of the UK business." Lisa goes on to add that, "if a client wants something done or advice in connection with a matter south of the border, we can often service that need from the Scottish offices because we're not limited solely to one individual jurisdiction in all respects." This collaborative approach takes on a more formative element, too. "You're a trainee in the firm and you'll learn from whatever office or resource is available," notes Dromgoole. "It's about transferring knowledge and working with different people from across the offices."
"…if a client wants something done south of the border, we can often service that need from the Scottish offices because we're not limited solely to one individual jurisdiction in all respects."
Where Edinburgh is often thought about in terms of its cultural and tourist-drawing hallmarks – like the Edinburgh Fringe Festival or Military Tattoo – I ask Lisa what it's like to live and work in the city. "Although it's a big city," she finds, "it feels like a large collection of villages, with each area of the city having its own personality." For Dromgoole, the size of the city is one of its strengths. "If you go out for lunch or a drink, you'll always come across someone you know." She laughs: "We always say it's like a small town and that you can't get away with anything!" Potential gaffs aside, for Lisa, the opportunity to network is also fostered by this close connection. "It's great as you can come across the same people all the time." She adds: "From a personal level, that's important. You build your professional network and know how things could pan out having met lawyers from other firms." Beyond professional development, Lisa also notes that "if you want to get out of town, you're 20 minutes away from proper countryside," concluding that "it's an ideal place to live and work."
"The focus in Edinburgh is really about growth..."."
As we look ahead, Lisa returns back to the note of progress. "The focus in Edinburgh is really about growth," she says. "There are lots of workstreams and pipelines of work, with irons in the fire to facilitate our growth mode." For any would-be trainees drawn to the Edinburgh office, this, according to Dromgoole, is part of the pull. Where other, longer established Scottish firms might be one's first port of call, for Lisa, the appeal to trainees is twofold. Firstly, the attraction lies "in the opportunity to do a wide range of quality work." And, perhaps more importantly, "to be part of something that's growing is the real attraction." While not for everyone, "the kind of person who wants to throw themselves into every aspect of the opportunities in Edinburgh would do well here because of the uniqueness and energy born from the growth mode that we're in."
Learn more about Womble Bond Dickinson's practice in Edinburgh.