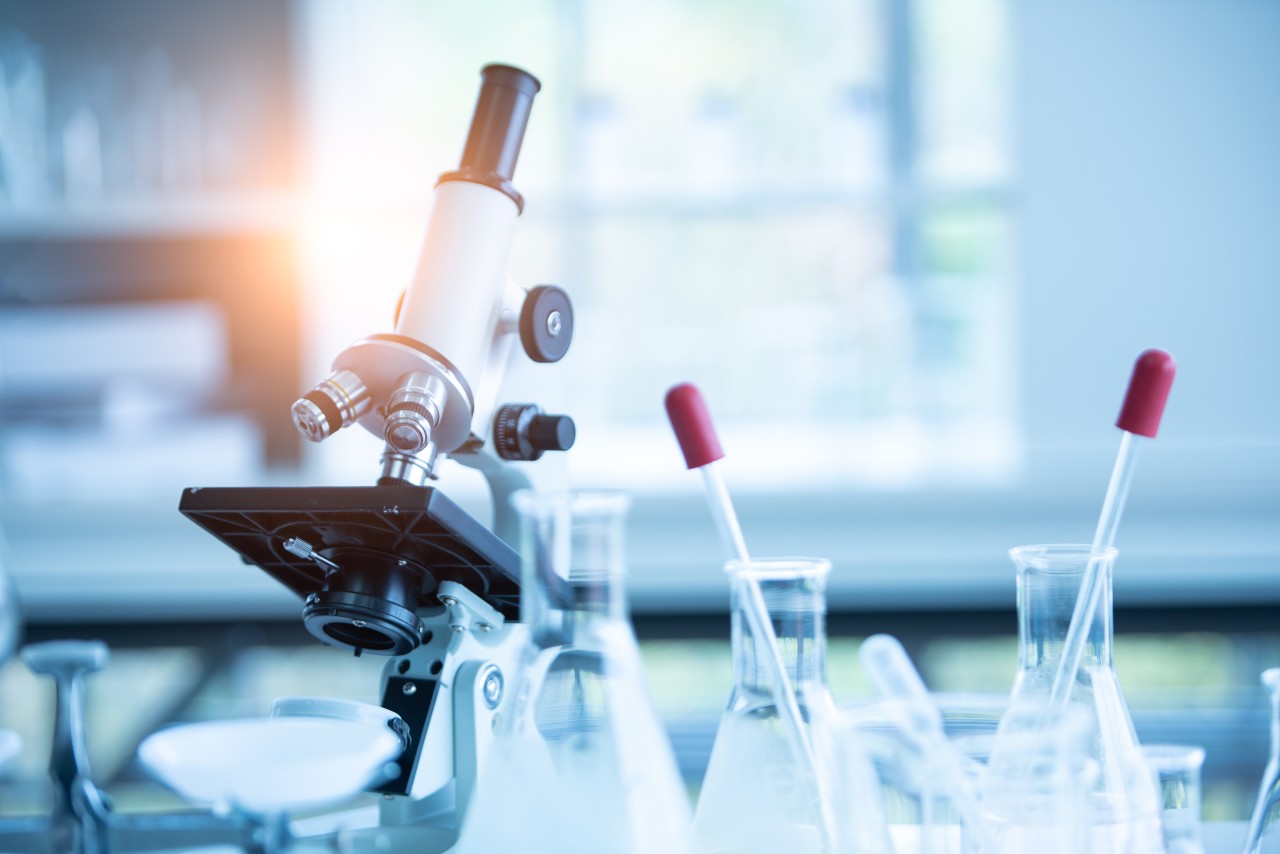 We spoke to Covington life sciences partner Sarah Cowlishaw on her work, life in the life sciences space and her team's work on the regulatory and commercial aspects of tackling Covid-19.
Chambers Student: Tell us a little bit about your practice and your team
Sarah Cowlishaw: I'm a life sciences regulatory and commercial lawyer. My personal practice focuses on the life sciences industry, predominantly pharmaceuticals and medical devices. Life sciences more broadly also covers cosmetics, food and consumer products - essentially, any product that is "regulated". We focus on the regulated nature of those products and advise on the whole product lifecycle, from pre-market considerations, launch and post-market obligations. This includes advising on clinical trials and pre-market communications and promotions, as well as post market obligations such as vigilance and continued compliance.
Within the team we cover different specialisms. The practice encompasses pure advisory, commercial and litigation work streams.  On the commercial side, we advise on the full range of agreements that span a product's life cycle, including manufacturing, supply and licensing and collaboration agreements. The team also advises on litigation and procedural matters, including advice on topics such as health claims on foods, transparency work on clinical trial reports and data exclusivity. 
CS: How does the life sciences team work with other practice groups?
SC: We're very collegiate at Covington and have a non-hierarchical approach with an open-door policy. Pre-Covid, we'd spend the day going in and out of offices, bouncing questions off each other. We now try to do the same over Teams/Zoom. It's very helpful to have ideas and creativity on how best to tackle things. More broadly the clients in the life sciences sector constitute a large percentage of clients across the firm in areas as varied as corporate, data protection, and litigation. Those teams rely on their life sciences regulatory colleagues to advise on the regulatory frameworks that underpin their matters, meaning we often work closely with other practice groups to provide coordinated advice. Collaboration like that underpins all the work throughout the firm. If you're a corporate partner and running a corporate acquisition in the life sciences sector, having a team of lawyers that understands the regulatory frameworks for the relevant companies/products means you can provide more sophisticated advice.  Given the global nature of the life sciences sector, we also routinely work closely with our colleagues in other offices on cross-jurisdictional matters. 
"Our job is to stay on top of current and future regulations and explain the implications they have in the space and how that might impact products and the companies that sell them."
CS: What does a life sciences lawyer do?
SC: That all depends on the exact work you're doing and your particular specialism. In general terms, regulatory life sciences lawyers advise on the regulatory frameworks for regulated products. These frameworks, and therefore the types of work we do, are continually evolving. Our job is to stay on top of current and future regulations and explain the implications they have in the space and how that might impact products and the companies that sell them. For example, the EU legislation on medical devices was recently replaced by a new regulation. That has a knock-on impact for companies who market medical devices.  We've been following the changes to the legislation for the last several years and have been advising clients on how to get ready for the changes, and how to action them to ensure compliance with the new rules.
On the commercial side, the day-to-day work is more similar to a transactional practice. We will work with a particular client, adverse to another party, to draft and negotiate agreements. Our regulatory expertise helps us to build appropriate terms into our commercial agreements to reflect the regulatory landscape relevant to the product at issue. 
CS: What role do trainees play in your team?
SC: I trained at Covington – we hire to retain. We now have four partners who have come through the training programme in London, which is a real testament to the firm's commitment to the office and the new generation of lawyers we are here to raise. Our London training programme has been running for 17 years and within that time period, we've done well at bringing through and promoting home-grown partners.
My first seat as a trainee was actually with the life sciences team. One thing you notice is that you're treated as an associate from day one. Your tasks aren't the typical trainee tasks. You are given greater responsibility.  It's much more about drafting a first cut for clients – quite unusual for a first-year trainee: you're not just preparing internal research notes, you're drafting the work product stemming from the initial research as well. You get into the weeds of the legislation, understand the framework and draft the advice. With regulatory work, the nature of the tasks has changed over recent times. When I started, people wanted a long memorandum. Now, more often than not, people want answers to discrete queries in emails. We do still draft detailed memoranda, but mostly people want information a lot quicker. Trainees are instrumental in helping the team to meet these client deadlines. 
CS: How did you become a life sciences lawyer?
SC: I did chemistry and law at university as a joint honours degree. It is fair to say that I had no idea what life sciences law was when I started my degree.  I had intended to become a patent attorney but didn't have enough pure science to pursue that career. Then I discovered Covington at a law fair. We talked about life sciences and medical technologies and I applied for the firm's vac scheme, which led to the training contract. From day one of the vac scheme I was really interested in the life sciences team. I did my first seat in the life sciences regulatory team, followed by six months in the life sciences transactional team. I found the work really fascinating and continue to do so. The great thing about life sciences is that it's full of topics you see in newspapers every day. You know you're behind the scenes working on things that are important to people and helpful in driving our society forward – particularly this year with the Covid pandemic and the increased reliance on digital health technologies. 
CS: Do you need to be a scientist to work as a life sciences lawyer?
SC: One of the misconceptions about life sciences is that you need a science background. It's not true. We do have lawyers with PhDs in chemistry but equally we've got others who studied medieval history or classics. A science degree can help as it gives an automatic interest in the area, but from a training perspective not having a life sciences background doesn't stop you from finding the topics interesting. The skill sets in the life sciences regulatory team are similar to those required by other regulatory lawyers, it's just the subject matter that's different.  What I would say is that everyone in life sciences does have a passion for the area. It's utterly fascinating and continually evolving. 
"The industry is adapting to get products to market quickly, as the need for solutions is very immediate and pressing." 
CS: Tell us about your team's work relating to overcoming Covid-19
SC: Obviously, from a personal perspective, the Covid-19 pandemic has been a very difficult time for a lot of people. However, from a purely professional perspective, it's also been a very interesting time. Since the start of the pandemic, everything's changed at a rapid pace. The industry is adapting to get products to market quickly, as the need for solutions is very immediate and pressing. We've been involved in bringing to market Covid-19 related products, including vaccines and therapeutics – treatments that you give to people who have tested positive to Covid. We have also been busy negotiating supply agreements with the UK government and the EU Commission for those products. More broadly, on the digital health side, we've done work with clients developing software apps to monitor Covid activities and symptoms. We've also advised on remote clinical trials and have more generally been involved in changes to legislation brought about by the pandemic. I have felt very fortunate to be part of Covington's life sciences team at such an important time. 
CS: What's it like being at the forefront of these changes and new developments?
SC: Because of the nature of our work, it's always cutting edge and current. We have to be leading it and in front of it, otherwise there is a danger you will get left behind. This is particularly apparent with our digital health initiative, which is an area that continually evolves keeping pace with the opportunities afforded by technology, such as the advent of AI, medical apps and remote monitoring of patients. It is true that digital health has been a big topic for a number of years, but it is over the past 18 months that it has become increasingly relevant. What you find with these industries is that the current legislation isn't always fit for purpose as it was often drafted before this or that innovation, so is always slightly out of date. As a result, businesses and their lawyers have to be a bit more creative in looking for solutions. A lot of our job is to stay on top of that and help clients navigate those challenges. 
CS: How did you know Covington was the right place for you? 
SC: Fascination with life sciences aside, collegiality was one of the main reasons that I chose Covington. From the vac scheme interview process onwards, you're interviewed by partners and senior associates, who take time out of their day to make sure they're heavily involved in this process. Coming out of university I felt it inspiring that they'd make the effort to talk to the most junior people at the firm. That has continued to be a theme across London and other offices, and is not just an act during the hiring process. Partners and senior lawyers always make time to share their expertise. 
CS: What are the misconceptions of working at the US firm?
SC: I have to say my experience at a US law firm has been wholly positive. Here from day one as a trainee you get a lot more direct exposure to client matters as we only take a handful of trainees each year. By contrast, at firms with a big trainee intake, there is a large buffer between you and the partners. That infrastructure means our learning curve may be steeper, but you are doing valuable work straight away. I feel strongly that it ultimately makes you a better lawyer and gives you broader exposure to the business. 
CS: Are US firms overtaking the magic circle in London?
SC: It is an interesting question. Over the last 18 months, it appears that US firms have started to overtake magic circle and traditional UK firms. There is no doubt that US firms attract high profile work from their US client base but are increasingly being instructed on mandates that are independent from their US clients and offices. It's appealing to trainees looking for that cross-jurisdiction infrastructure and an opportunity to build a career that defies borders.