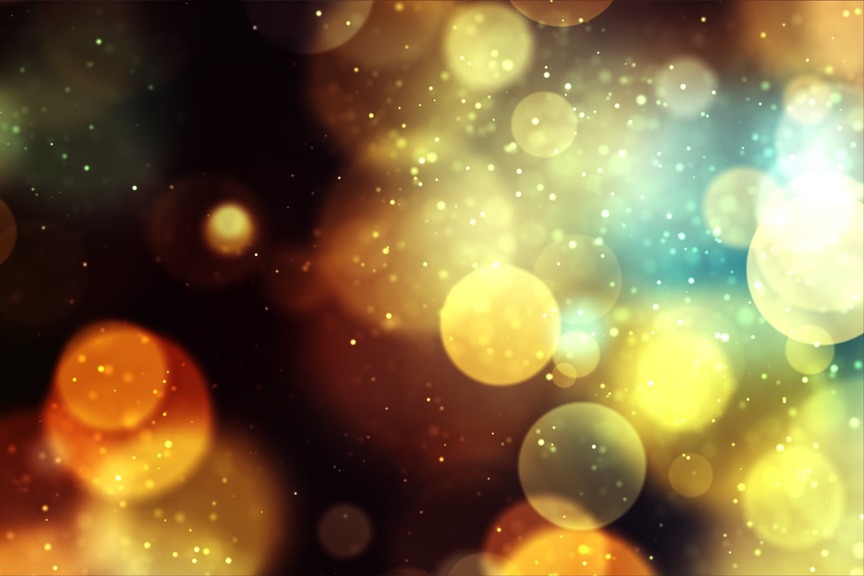 What's so magic about the magic circle? Find out what sets these five London firms apart from the rest and how to distinguish between the five corners of the circle.
You've probably heard of the phrase 'the magic circle'. Not to be confused with the magicians' union of the same name, this is a moniker for an elite group of five London law firms which share a focus on corporate and finance work. The Economist labelled the magic circle a group of 'posh London law firms', but we reckon you need a more helpful definition than that.
The name, make-up and size of London's most elite group of firms has gone through several iterations since the 1990s (at one point it was called the 'club of nine' and included Stephenson Harwood, Lovells, Herbert Smith and Norton Rose). The term 'magic circle' was first coined by legal journalists in the late 1990s, and for the past 15 years it has consisted of a distinct group of five: Allen & Overy, Clifford Chance, Freshfields, Linklaters, and Slaughter and May.
What sets these firms apart from the rest of the UK legal market? Well, they are all big, based in London, and have sizeable international operations. All of them have a trainee intake of close to 100 a year, and have a reputation for working graduates hard and demanding a lot of them. The work is heavily focused on corporate and finance: these departments stand at the heart of the firm overseeing multibillion-pound transactions. Teams like employment, tax and IP often play a supportive, advisory role in facilitating these transactions; and a big bulk of litigation work is financial in nature too.
These five firms are far from being the largest in the UK or the world, and plenty of other London firms are big, corporate and very international (Hogan Lovells and Norton Rose Fulbright spring to mind). So why do legal commentators (ourselves included) single out this group of five? Keep reading to find out.
A glance at the rankings
Calling the magic circle firms 'the best' would be too simple and often untrue. But they are best at a certain type of legal work, namely banking, finance and corporate – the stuff the City feeds on. Each has a massive army of lawyers at its disposal which can be swung into action when the corporate giants beckon. Lawyers advise the world's largest and best-known corporations on huge transformative business transactions.
Let's look at the Chambers UK 2019 rankings to see what we mean. Here are the top two tiers of the London rankings in banking and corporate.
Out of the 23 ranking spots in these top two tiers, 13 are occupied by magic circle firms (eight are taken by US firms and just two by other native City firms). In addition, note that all five magic circle firms are ranked in the top two tiers in both areas.
If you look at the rankings in Chambers Global and Chambers Europe you'll find a similar story (though Slaughter and May will be missing from most of these tables as it prefers using a network of foreign firms for its international deals rather than opening up offices itself.)
There are other firms loitering in these top-tier rankings, and many more firms lead other London rankings, but few can compete with the breadth of practice strengths the magic circle can offer. This is key to their identity. As an illustration, here are the top two tiers of rankings for three other practice areas, one contentious, one corporate support and one specialist commercial.
The magic circle still dominates in these commercial areas, winning 13 of the 28 ranking spots. But note that the firms' dominance is less pronounced here than in the banking and finance and M&A rankings. Also, the quintet's main rivals in these areas are native UK firms rather than Americans, though you're sure to see US firms become more and more powerful.
"I've worked on some groundbreaking stuff which is part of economic history."
So why does the magic circle receive such rhapsodic feedback from the market? When every other trainee we interview mentions 'prestige', what do they mean? The answer lies in the gravity of the work, which plays a pivotal role in UK business and the world economy. And, crucially, these firms do this calibre of work very well. As a magic circle trainee put it to us during our research: "I've worked on some groundbreaking stuff which is part of economic history."
This is not to say that all work magic circle firms do is economy-shattering or that every major business-transforming transaction will solely involve magic circle firms – but there's a correlation.
Here are some recent examples of matters which illustrate this point:
Queensgate Investments acquires four Grange Hotels in £1bn deal
Firms involved: Allen & Overy, Clifford Chance, BCLP, Hogan Lovells
What happened: Four fancy four-hotels bought by hostel-owning Mayfair investment firm.
HMRC in line for £1bn windfall from Lehman Brothers collapse
Firms involved: Linklaters, HMRC
What happened: The taxman cometh for Lehman , more than ten years after its downfall
JAB Holding Company acquire Pret a Manger for £1.5 billion
Firms involved: Freshfields; Travers Smith
What happened: Hungry Germans snaffle now-ubiquitous sandwich spot.
Sainsbury's and Asda in merger talks
Firms involved: Linklaters, Slaughter and May, Gibson Dunn
What happened: big ol' corner shop chains wants to take over another big ol' corner shop chain.
London Stock Exchange and Deutsche Börse merger
Firms involved: Freshfields, Linklaters
What happened: Big businesses that help big businesses do business do big business deal.
FedEx acquires TNT Express for £4.4 billion
Firms involved: Allen & Overy, Baker & McKenzie
What happened: American posties buy Dutch posties.
Royal Dutch Shell to buy out BG Group for £47 billion
Firms involved: Freshfields, Slaughter and May
What happened: Big oil company buys small oil company, because of falling prices.
Government sells £585 million billion stake in Eurostar
Firms involved: Clifford Chance, Freshfields, CMS
What happened: Fast trains run to France. They make money. The government is selling them.
Spain's Banco Sabadell acquires TSB for £1.7 billion
Firms involved: Linklaters, Allen & Overy, Herbert Smith Freehills
What happened: A British bank split up. A Spanish one bought part of it.
Costs dispute with the Tchenguiz brothers over SFO fraud investigation
Firms involved: Slaughter and May
What happened: Some businessmen were accused of corruption. The government investigated, screwed up. Now they're arguing.
Tunisia raises $1 billion in first government bond sale since the Arab Spring
Firms involved: Linklaters
What happened: There was a revolution in Tunisia. A new government is selling sovereign bonds.
Virgin Group and CVC Capital Partners sell their 80% stake in Virgin Active to South Africa's Brait for £682 million
Firms involved: Allen & Overy, Linklaters, Slaughter and May
What happened: Man with beard sells expensive gym equipment.
If you think back a few years then you'll uncover some even better examples of the magic circle's particular flavour of work: Clifford Chance acted for Kraft and Slaughters represented Cadbury in the merger that resulted in a smaller, meaner Creme Egg; and Freshfields worked on the staging of the London Olympics.
If a major business deal is announced in the mainstream press, then you can be pretty sure a magic circle firm will be called in to advise at least one of the parties. If a big bank is involved that's almost a dead cert.
This predictive power can also measure the magic circle's continued (or dwindling?) significance in the future: if there comes a time when these firms no longer hog the mega-deals, then the term 'magic circle' as a distinction would be scrapped in the same way 'white shoe' has become irrelevant in New York. Already in the City we're seeing top US firms acting on the large global deals shoulder-to-shoulder with the magic circle.
US firms are in the market for the same calibre of graduate, too, and are seducing them with higher salaries. The differences isn't so apparent at trainee level: magic circle first-years can expect to take home around £43,000 while peers at the top paying US firms can nab anything from around £45,000 (at Paul Hastings) to £50,000 (at Davis Polk). It's after qualification that the gap really starts to widen: while magic circle firms have recently upped NQ pay in reaction to some US firms raising their salary to (over) £100k, pay packages at the latter still far outstrip those at the former. Among the magic circle firms Slaughter and May hands out the lowest NQ salary (£71,500), while Freshfields rules the roost at £85,000. Compare this to the highest-paying US firms: Paul Hastings doles out £110,00, Davis Polk £112,500 and Kirkland & Ellis an eye-watering $180,000. Even Akin Gump, which starts its trainees on the same salary as the magic circle, considerably ratchets up the dosh post qualification to pay its NQs £112,500.
Given the fact that US firms are hot on the heels of the magic circle in the market and outpace them when it comes to pay, it's clear there's a burgeoning shift from a UK elite to a more distinct global elite.
Trainee life
Rankings and reputation are all very well, but what matters most to applicants is the day-to-day. Long hours are one part of the story. "I won't lie, the hours can be savage," said one trainee we spoke to. "You can't push back," another added. "If the client says you're staying late, then you're staying late." This can mean that trainees "can easily be [in the office] until midnight for weeks on end." Sources at magic circle firms have described their hours to us as "inhumane" and "nearly killing me." One trainee once told us how they were "so exhausted for such a consistent amount of time" they'd "regularly fall asleep on the toilet." Tough lav. Something we should add is that long, tiring hours are typical at other City law firms too, especially the magic circle's American and silver circle rivals. But perhaps the intensity and duration of long working hours are a little greater at magic circle firms than at your average City outfit. Stamina is certainly required.
One trainee once told us how they were "so exhausted for such a consistent amount of time" they'd "regularly fall asleep on the toilet." 

We've already defined magic circle firms by their size. This is reflected in the trainee experience too: newbies often work in large teams with at least three qualified lawyers and often more. A hierarchy is clearly present – these firms are "not the kind of place where you'd just stroll into a partner's office and start talking about the weather." The workplace is demanding and it can be hard to escape: like other City law firms, magic circle outfits may have 'sleeping pods' for overnight stays. Facilities like a gym, restaurant, cafe, bar, hairdressers, dentist and dry cleaners can lead to a further sense that the bosses don't want you leaving the office too much. One interviewee told us that the highlight of one particularly gruelling month had been the chance to visit their local Tesco.
Like their legal work, the magic circle firms' business strategies are usually innovative and cutting edge, for example when it comes to international expansion, nearshoring or overseas recruitment. This drive is what attracts many students to these firms. One magic circle trainee told us: "The firm's business strategy is very ambitious and that fitted with how I viewed my own career and what I wanted from my own life."
Winning a traineeship here is relatively speaking not as tough as you might think.
If your ambitions do lie on the magic circle's turf, then you'll be pleased to hear winning a traineeship here is relatively speaking not as tough as you might think. For example, in 2014 Freshfields got around 2,000 applications for its 90 traineeship vacancies. Compare that to Bird & Bird which got the same number of applications for 20 vacancies, or US firm Skadden which got 1,000 applications for just ten positions. We don't advise you base any major career decisions on these types of stats, but they're worth bearing in mind.
Squaring the circle
So what distinguishes the five magic circle firms from each other? Let's start with the work. Historically, Slaughter and May, Freshfields and Linklaters were most highly regarded for their corporate work and Allen & Overy, Clifford Chance for finance (i.e. banking and capital markets). This distinction is now largely moot as the corporate and finance practices of all five firms outshine those of all but a few of their competitors. But the corporate vs. finance distinction within the circle does still come through in the Chambers UK rankings:
 
Chambers UK 2019 rankings: London
 
 
 
Banking & Finance
 
Capital Markets
 
Corporate M&A
 
 
 
 
 
 
 
 
 
 
 
 
 
 
Borrowers
Lenders
 
Debt
 
Equity
 
 
 
 
 
 
 
 
 
 
 
 
 
 
 
Slaughter and May

 
Band 1
 
-
 
Band 4
 
Band 3
 
Band 1
 
 
 
 
 
 
 
 
 
 
 
 
 
Linklaters
 
Band 1
 
Band 1
 
Band 1
 
Band 1
 
Band 1
 
 
 
 
 
 
 
 
 
 
 
 
 
Freshfields
 
Band 1
 
Band 4
 
Band 2
 
Band 1
 
Band 1
 
 
 
 
 
 
 
 
 
 
 
 
 
Clifford Chance
 
Band 1
 
Band 1
 
Band 1
 
Band 1
 
Band 2
 
 
 
 
 
 
 
 
 
 
 
 
 
Allen & Overy
 
Band 1
 
Band 1
 
Band 1
 
Band 1
 
Band 2
Note that Slaughters, Freshfields and Links are all a step ahead of A&O, and Clifford Chance in the corporate rankings, while the latter two win their best plaudits in the banking and finance arenas. Linklaters defies categorisation: this year at least it wins a top-tier ranking in all five of the corporate and finance areas we picked out.
There are differences between the five in terms of culture too. You may have heard certain rumours about each firm's reputation: Slaughters is more traditional, Clifford Chance more hard-nosed, Linklaters more individualistic, Freshfields more group-oriented. We advise you don't pay much heed to these tags: our trainee interviewees rarely give them much credence.
Instead, if you're asked in an interview or on an application form what sets one of the magic circle firms apart from the other four, look for specific projects, initiatives, news or events which the firm has undertaken. For example, Freshfields has been making quite a stand on the diversity front recently, launching a new LGBT network called Halo and the Stephen Lawrence Scholarship for young black men from underprivileged backgrounds.

For insight into what makes each of the magic circle firms different from each other read our True Picture features on the firms.