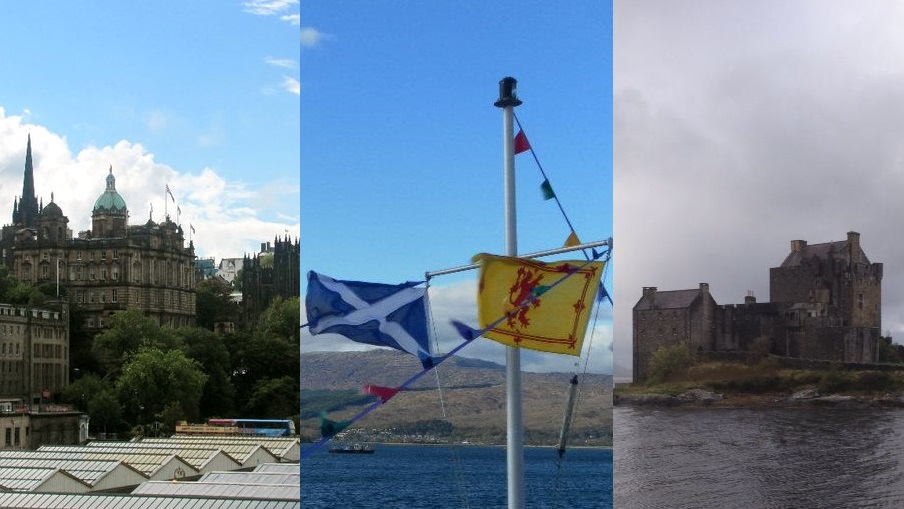 A rundown of what it takes to qualify as a lawyer north of the border, and a quick look at Scotland's fast-changing legal market.
Scotland the brave: becoming a solicitor or barrister
If you want to be a Scottish solicitor, the standard route into the profession starts with a four-year law degree (LLB) at one of ten universities in Scotland. An English or Welsh LLB doesn't count in Scotland, and nor does the Legal Practice Course. In addition, there's no equivalent to England's Graduate Diploma in Law (GDL) conversion course, which means it's much harder to qualify as a lawyer if you haven't done a law degree.
After their law degree, aspiring Scottish solicitors take the 26-week Diploma in Professional Legal Practice (DPLP) or PEAT1. This stands for 'Professional Education and Training Stage 1' and is the equivalent of England's LPC. It can be undertaken at six Scottish universities.
If you have not done a Scots law degree there is an alternative route into the profession. It is rather complex and involves either a series of exams or a three-year traineeship before (!) you do the DPLP. It all sounds rather 'here be dragons' to us, but if you want to find out more go to the website of the Law Society of Scotland, which regulates the profession.
Back to the standard route: The DPLP is followed by a two-year traineeship (or PEAT2) undertaken with a law firm. Margaret Roy, graduate recruitment officer with Pinsent Masons in Glasgow, tells us: "It's becoming increasingly difficult for students to find traineeships in Scotland. There are still a good number of candidates coming out of courses, but fewer trainee roles available. As we come out of the recession firms are starting to do some top-up recruitment, but the process is still very competitive for candidates." Kerry Davis, graduate recruitment advisor at Scots firm Burness Paull, says her firm gets around 300 applications for its 10 trainee places over each of its three "hugely competitive" rounds of admission. So what qualities do recruiters look for? Well, if you've read anything we've written about applying for English training contracts, the answer will sound rather familiar. Kerry Davis: "Academics are important, but we also want a well-rounded individual. So we look at things like their extra-curricular activities, hobbies, and work experience. That doesn't necessarily have to be legal work experience – things like shop jobs give you lots of transferable skills."
So, the process of becoming a Scots solicitor is a complex one. But now for the good news: it is possible to cross-qualify from the UK. Once you are qualified as a solicitor in England and Wales and on the roll you can undertake the Intra-UK transfer test. This is an exam held in May and November each year, chiefly covering conveyancing, crime and EU law. Margaret Roy of national firm Pinsent Masons tells us: "There are opportunities to move between offices at the qualification stage. English trainees can qualify into a Scottish NQ position in certain practice areas such as corporate, and we'd consider their application on an equal basis." In practice, the lure of the bright City lights means it's more common for trainees to move from Scotland to London than the other way round.
Barristers are known as advocates in Scotland, and undergo a rather different training process to their English cousins. They take also take the DPLP, then they undergo a 21-month period of training with a solicitors' firm. This is followed by nine months 'devilling' – unpaid work as a pupil for a practising advocate – and then finally an exam on oral and written advocacy.
Much of the information above is taken from the Law Society of Scotland's website where you can find out more about the whole process of becoming a Scots lawyer.
The legal system
So why the need for all this rigmarole of separate qualification outlined above? Well, it's worth remembering that the England and Scottish legal systems are old – really old – and were birthed long before Elizabeth I picked Scottish monarch James VI as her successor in 1603.
Scots law has its foundations in Roman law, which means that advocates and judges argue from first principles. This is in part a consequence of Scotland's special relationship with France, which it looked to while developing its legal system in the eleventh century. By contrast, the even older English and Welsh system of common law relies on precedents, and thus places greater emphasis on court decisions.
These days, some of the most pronounced practical differences between the two legal systems are in the fields of regulatory law, commercial law, real estate (where, among many differences, property buyers don't typically pay deposits, and the law is more sympathetic to renters) and family law (Scottish courts are notoriously tight when it comes to awarding spousal maintenance post-divorce).
Scottish law firms
The Scottish legal market is markedly less profitable than the English one, and has been slower to recover from the recession, as it lacks the stimulus of hefty overseas investment attracted by London and the South East. The recent fall in oil prices has caused a decline in profits from North Sea oil, which is taking its toll on Aberdeen's formerly booming economy, and having a significant impact on Scotland as a whole.
A common response from law firms to these challenging economic conditions has been to combine forces: recent mergers include a link-up of Burness with Paull & Williamsons, and DWF's takeovers of Biggart Baillie and Fishburns. The trend for mergers has reshaped what used to be known as the 'Big Four' Scottish law firms: Dundas & Wilson, Maclay Murray & Spens, McGrigors and Shepherd & Wedderburn. In 2012, McGrigors merged with Pinsent Masons, losing its name and independence and becoming part of a national firm with outposts in four English cities as well as Edinburgh, Glasgow and Aberdeen. In 2014, Dundas & Wilson was swallowed up by CMS, similarly becoming part and parcel of this international firm. Meanwhile, Shepherd & Wedderburn recently dashed to the rescue of smaller firm Tods Murray, buying it out of administration. And in late 2017 global firm Dentons swallowed up Maclay Murray & Spens. Scotland's 'Big Four' is no more.
So if you want to train as a solicitor in Scotland national or UK firms like Addleshaw Goddard, CMS, Dentons, DLA Piper, DWF, Pinsent Masons, Shoosmiths and Womble Bond Dickinson are all options. But if it's native Scottish firms you're after, here's a rundown of the Scots top ten:
 
 
 
Revenue 2017/18
 
Fee earner headcount
 
Offices offering training contracts**
 
 
 
 
 
 
 
 
 
Brodies
 
£68.6 million
 
419
 
Aderdeen, Edinburgh, Glasgow
 
 
 
 
 
 
 
 
 
Burness Paull
 
£57.6 million
 
317
 
Aberdeen, Edinburgh, Glasgow
 
 
 
 
 
 
 
 
 
Shepherd and Wedderburn

 
£55.7 million
 
219
 

Aberdeen, 

Edinburgh

, Glasgow, London

 
 
 
 
 
 
 
 
 
Dickson Minto
 
£43 million
 

Not known

 
Edinburgh, London
 
 
 
 
 
 
 
 
 
Digby Brown
 
£29 million
 

160

 

Aberdeen, Dundee, Edinburgh, 

Glasgow

 
 
 
 
 
 
 
 
 
Harper Macleod
 
£26.5 million
 
233
 

Edinburgh, 

Glasgow

, Inverness, Lerwick, Thurso

 
 
 
 
 
 
 
 
 
Anderson Strathern
 
£22.7 million
 
192
 
Edinburgh, Glasgow, Haddington
 
 
 
 
 
 
 
 
 
Turcan Connell
 
£22.5 million
 
121
 
Edinburgh, Glasgow
 
 
 
 
 
 
 
 
 
BTO Solicitors
 
£18.9 million*
 
125
 
Edinburgh, Glasgow
 
 
 
 
 
 
 
 
 
MacRoberts

 

£17.8 million

 

134

 
Dundee, Edinburgh, Glasgow
 
 
 
 
 
 
 
 
 
 
 

*2016/17

 
 
 

**headquarters bolded
If you train as a lawyer in Scotland, know that Scottish firms don't pay trainees as handsomely as their counterparts in London or other major UK cities. The Law Society of Scotland sets the minimum trainee salary at £19,000 for first-years and £22,500 for second-years, and firms don't tend to leapfrog too far over this number. For example, Addleshaw Goddard pays its Manchester trainees 16% more than those based in Scotland, even though cost of living there is only 3% higher than in Edinburgh.
Scotland's low-pay reputation is attracting outsourcing from England ('northshoring'), meaning Scotland may become a hub for law firms needing work done at a cut price. Scottish government initiatives aim to replicate the success of Northern Ireland in attracting firms to outsource routine legal work to Scotland. Ashurstwas the first firm to take advantage of the hefty subsidies on offer to open a Glasgow low-cost legal base.
Brexit is having an impact in Scotland, as it is in the rest of the UK. Leaked government analysis shows that Scotland (which voted Remain) could be one of the hardest-hit areas of the UK by Brexit. The analysis shows Scottish GDP could tumble 9% if Britain drops out of the EU with no deal and could fall 2.5% even if the UK stays in the Single Market. That's over double the negative impact there could be in London.
Chambers UK is a useful resource for finding the best firms in Scotland by practice area. Head over to the Chambers & Partners website and click on the name of one of the firms above for its rankings.
Scotland's legal centres
Scotland's capital Edinburgh houses a government with devolved powers in areas including education, the environment, housing and local government. But it doesn't monopolise the legal market in the way London does in England. Glasgow's population is twice the size of Edinburgh's and this is reflected in the city's equal significance in the Scots legal market. Aberdeen is a smaller city, but has an abundance of energy and natural resources work, given its status as the hub for North Sea oil and gas extraction.
A quick glance at the table above shows the biggest firms in Scotland tend to have offices in Edinburgh, Glasgow and Aberdeen. Kerry Davis of Burness Paull explains the relationship between her firm's trio of Scottish offices: "Edinburgh and Glasgow tend to be interchangeable from a trainee work point of view as the distance between them is easily commutable. But we also have trainees splitting their training contracts between Edinburgh and Aberdeen, and it's something we hugely encourage."
Although Scotland and England's legal systems, regulatory bodies, legal markets and salaries are miles apart, note that the qualities recruiters look for aren't so different after all.
This feature was first published in April 2015 and has been updated since.