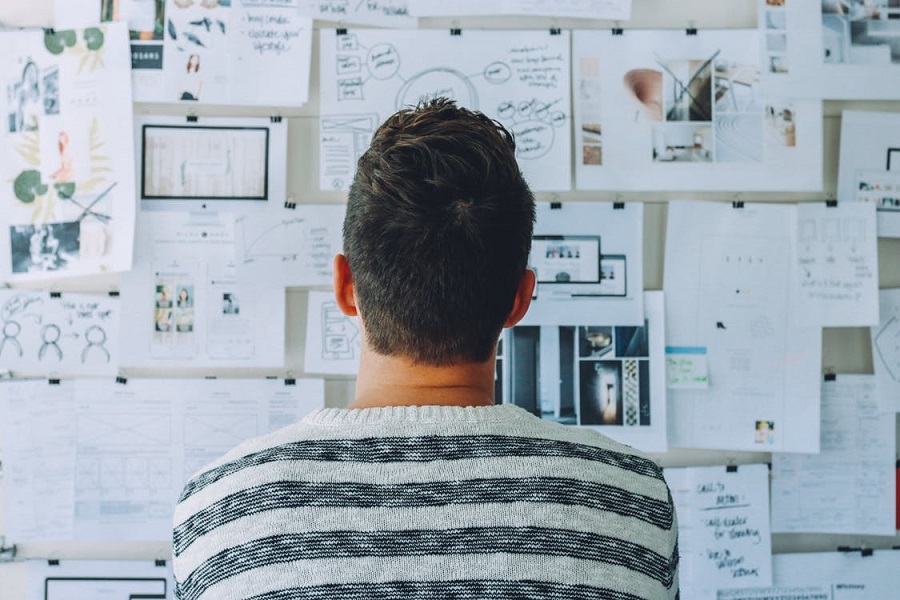 We can't emphasise this more strongly: bulk applications rarely end well. Here are some tips on how to proceed.
 
Law firms are not homogeneous; each of them offers something unique. The applications you send off should be just as unique. Whenever we ask trainees for their words of wisdom on this subject, we often get an answer like this: "It's so important to know the ins and outs of the firm you're applying to. If you're submitting an application that could easily be for just about any firm out there, then you'll get found out very quickly." Recruiters think along the same lines: "What I've found with many unsuccessful candidates is that they err towards rehearsed answers. Not knowing your subject really well can be your downfall."
"What I've found with many unsuccessful candidates is that they err towards rehearsed answers."
None of this means that you should be putting all your eggs in one basket. Given that the market's so competitive today, it makes sense to identify several firms that suit you best – no matter how many that may be – and then take it from there. We've come across several successful applicants who've targeted six to eight firms for applications. You stand a much better chance of success if you've tailored each and every application to the firm in question. In addition, some informal contact or networking with the firms you apply to can help you on your way.
Do your research
If you do manage to secure a training contract at a firm, bear in mind that you're likely to be there for a minimum of two years. In other words: it's a big decision to make. As such, it's essential for you to find out which firms best match your personality and interests. Some can have pretty grueling working hours attached to them; others allow you to get home for your daily Netflix fix.
Of equal importance is pinpointing the areas of law you're interested in and coupling that with the firms specialised in those areas. If you have an interest in a certain industry sector – healthcare, technology, retail – it's worth taking that into account and looking at firms with the appropriate focus. As for useful resources, here are a few for you to cherish: 

Chambers Student. 

The 

True Picture

, the 

Chambers Reports

, the 

Solicitors' practice areas

, 

Practice areas at the Bar

 and our comparison tables of 

Application and selection criteria

 and 

Salaries and benefits are all designed to help you work out which employer and area of law is right for you. 

We provide a '

Get Hired' article for each firm in the True Picture detailing its application and selection process. 
Our parent publication Chambers UK identifies and ranks all the best firms in over 75 areas of practice. It can be read online for free at chambers.com.
The

legal press

. The Lawyer, Legal Week and the Law Society Gazette, as well as legal gossip websites, can all be of value. Things to look out for include information on firms' business strategies as well as case and deals highlights.

Law firms' websites

. Study them vigorously! On top of laying out the key facts, they'll give a valuable insight into what that firm essentially stands for and how it sees itself. A firm's recruitment pages will also list its minimum requirements. Check your qualifications and abilities match up. Our table of Application and selection criteria should help with this, as should the law firm profiles appended to each True Picture.

Industry journals and the local press

. Find out more about the sectors a firm works in or its involvement in the local community. Read the national and international business press too, to build up your commercial awareness.
Social media. Twitter, LinkedIn, Facebook and Instagram are great ways to interact with firms and lawyers. They will also provide information about deadline changes and new vacancies which you might miss otherwise. Why not start by following Chambers Student on Twitter, Facebook and LinkedIn. Remember to always be polite and cordial on social media and keep it professional. 
Get organised
Law firm recruitment is a veritable deadline fest. Our tables of Vac scheme deadlines, Pupillage deadlines, and Training contract deadlines will help you. 

Be aware that firms sometimes move their deadlines forward at short notice.

Application forms take far, far longer to complete than you'd expect, especially when they're done well (i.e. expect to take a full working day to complete one application). Give yourself plenty of time and plan to submit your application well before the deadline. An added bonus of doing this is that some recruiters start to look at applications before the deadline, so the earlier you get yours submitted the better. 
Some barristers' chambers use the Pupillage Gateway, some don't. Make sure you know which is which. Check their websites or our listing of pupillage application deadlines. The Bar section of this guide discusses the Pupillage Gateway in more detail.
Application forms take far, far longer to complete than you'd expect.
Increasingly firms are digitising the application process. In place of telephone interviews many firms are adopting online video interviewing and almost all big firms now use online tests as part of the recruitment process. These tests often look at verbal and numerical reasoning as well as situational judgement. You can find examples of these types of tests online or by asking your careers service.
Some (smaller) firms still require a formal CV, but many now ask you to fill out relevant background information on an application form or online. Nonetheless, much of the below CV advice still applies. 
Tighten up your CV
Chronological gaps can tarnish your CV, no matter how much work experience you've gained. If you've taken time off, put it down and be prepared to explain why.
Don't just say what you did at uni – mention sports teams, work experience and volunteering, and make sure you talk about the skills an activity gave you, or how it tested you.
Check spelling thoroughly, and get a friend or relative to read over your application or CV if you can. Recruiters are constantly telling us about basic spelling and grammar errors they encounter. Such mistakes provide an easy and legitimate reason to put your application straight in the bin.
"Nothing replaces face-to-face interaction, however you can achieve it."
Every point needs some evidence behind it. Putting down that you're fascinated by a particular area of law isn't enough; you're going to have to prove your passion with examples. Speak to lawyers whenever you can – it all helps to show that you understand the reality of practice. "Nothing replaces face-to-face interaction, however you can achieve it," a graduate recruitment partner suggests.
You can use any kind of work to prove you have commercial awareness. Even if you worked in a pub you can still talk about being aware of costs, budgeting and marketing.
Nail that application form
Answer questions directly – no cutting and pasting or repetition.
Don't use glossy terms or jargon. Be clear and be concise.
Stick to the word limit. It usually indicates how much detail you should go into. If you fall short, don't worry: better to make it short and sweet than to waffle on for no reason.
Keep copies of everything you send out. Before an interview or assessment day you will need to remind yourself of what you wrote. Recruiters will most likely use your application as a basis for their questioning.
"We're not looking for people who will do the job of a trainee and NQ, but won't be able to go any further," a recruiter told us. "We're looking for the partners of the future."

Don't undersell yourself
Prizes, professional qualifications, impressive A levels, vac schemes – these things are obvious essentials on any CV.
Experiences should demonstrate as many of the following as you can muster: teamwork, problem-solving skills, judgement, decision-making, leadership, dedication, time management, the ability to thrive outside your comfort zone, a commercial outlook, and commitment to becoming a lawyer.
Explain what you learnt from your experiences rather than just listing them.
If you can demonstrate that you're a real grafter who paid their way through uni, then do so.
It won't always be appropriate to list all your part-time employment, so you might need to group some jobs into a more general category. Unless the list is extensive, indicate the key aspects of your role in each position. 
If you studied a musical instrument to a high level then say so – it shows you can commit to something and work diligently to achieve it. The same goes for other pastimes or pursuits.
Sports are good application fodder. Again, the commitment factor will come through, and if it's a team sport you play then it will confirm you're a team player.
Were you ever selected – or even better elected – to a position of responsibility? To be chosen by your peers as a student representative, for example, suggests that people have confidence in your abilities.
Starting or running a business is much easier and more common these days thanks to e-commerce. The commercial and entrepreneurial skills you gain will impress recruiters.
If you are still at university, or have very recently graduated, mentioning things from your later school days is still permissible. If it has been more than a year since you left uni, however, find some more recent examples.
Any mistakes on your applications, no matter how minuscule, will almost certainly cost you. Recruiters want people who are likely to be a roaring success and not make mistakes.
Your next step
>>> How to succeed at interviews and assessment days