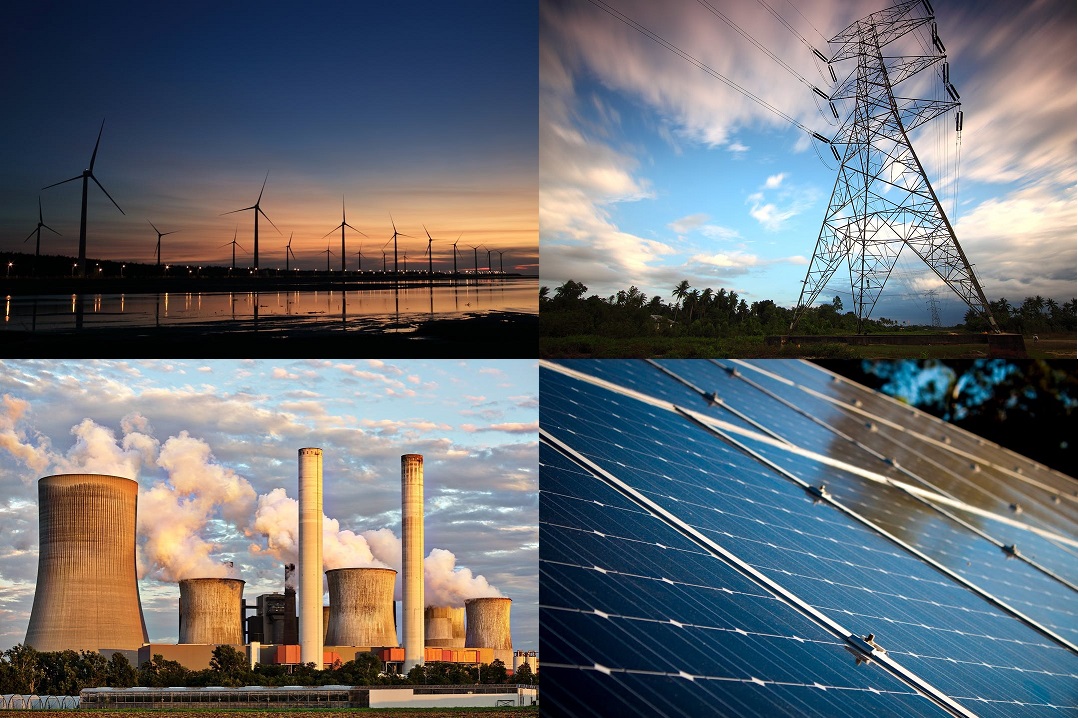 Energy and natural resources is a fast-changing sector. Climate change, renewable energy, diversification and oil prices are all having an effect. Interviewees at Vinson & Elkins tell us what lawyers working in this area do.
What is energy law?
Lauren Davies (counsel): Energy law is a very general term given to corporate, commercial, regulatory or disputes work in the energy sector. The sector itself is divided into many subsets, including oil and gas, power, infrastructure, petrochemicals and renewables, and each of these subsets can be broken down into specific work streams. At Vinson & Elkins, energy law essentially means high-value, international and often ground-breaking transactions and projects. The energy, transactions and projects team in the London office is involved in M&A transactions, significant project developments and complex and award-winning project financings across the world and within the energy sector.
What do trainees do?
Ka-Mun Fu (associate): Trainees assist associates and partners with all aspects of a transaction. The non-rotational seat system at Vinson & Elkins means trainees can work on matters from the beginning until the very end, which allows trainees to experience the different stages of a deal and understand how transactions are structured.
Trainees will typically be involved in assisting with the due diligence process and in the context of a transaction involving multiple jurisdictions, trainees will often be involved with co-ordinating advice from local counsel and assisting with the draft due diligence report.
Trainees will also take the lead on co-ordinating the signing and closing process which initially involves managing the documents list, ensuring all deliverables and items to action take place on the day of signing/closing, and co-ordinating with the client and other legal advisors to obtain signature pages and fully executed documents.
What do associates do?
LD: Associates practising energy law can expect a wide variety of work within a number of sectors in the energy industry. This can range from working on corporate matters (with an emphasis on M&A transactions, corporate governance, debt and equity offerings, financing arrangements, commercial work, project development and construction contracts) to assisting our disputes teams on energy-related contentious matters.
"As associates gain experience, they can expect to take on more significant workloads by drafting and negotiating the key documents and becoming the key point of contact for clients."
Junior associates can expect to draft and negotiate the less complex documents, manage conditions precedent, manage data rooms and due diligence exercises, research legal issues, manage signings and closings (as well as deal with post-closing matters), drive the process and co-ordinate with other consultants and legal counsel from around the world. As associates gain experience, they can expect to take on more significant workloads by drafting and negotiating the key documents and becoming the key point of contact for clients.
What do partners do?
Christopher Strong (partner): Partners spend their time leading transactions, supervising (and training) associates, and bringing new business in the door.
What are the challenges facing the energy and natural resources market?
Nadine Amr (senior associate): There are a number of challenges facing the market at the moment. One of the main issues is the challenge of low commodity prices, which has pushed companies to develop new technologies to lower operational costs so that they can remain competitive. Companies are also exploring other energy sources, such as gas and renewables, while certain governments are exploring ways to diversify their economies away from a reliance on natural resources. Equally, awareness about climate change has had a strong impact and companies in the industry have, in recent years, started investing in and promoting clean technologies.
"Certain resource-rich countries still face problems with corruption and this is a major concern to international companies that operate in these jurisdictions."
In markets where upstream oil and gas assets are reaching the end of their productive life, such as the UK North Sea, decommissioning and safe abandonment of operations and infrastructure is a major concern for operators. The aim of governments is to ensure that taxpayers are not left with the burden of paying for these costs, while oil and gas companies are facing the challenge of understanding and complying with their obligations from a legal standpoint, which requires a lot of careful planning to manage the potentially high costs of decommissioning.
Finally, certain resource-rich countries still face problems with corruption and this is a major concern to international companies that operate in these jurisdictions. In many of these countries the anti-corruption and compliance regimes may be underdeveloped, making it especially important for investors (with the assistance of lawyers) to put in place adequate safeguards.
LD: Anyone starting a role in the energy and natural resources sector is likely to see a lot of change during their career, largely driven by the political atmosphere and the growing need and pressure to address climate change. As lawyers, we adapt and develop the necessary skills to understand the prevailing market conditions in the context of our clients' needs. This is particularly interesting when working in emerging markets, as there is a clear conflict between the desire to be competitive in the international market and the need to ensure sustainability.
What kind of work is involved day to day?
KF: As a trainee, it's not uncommon to be busy on one or two matters with the disputes team and another one or two matters with the transactional teams. In the disputes team, I might be involved with collating client documents to be used as evidence in an arbitration or assisting an associate or partner with the drafting of witness statements after attending interviews with the witnesses. On corporate matters, I could be drafting ancillary documents for a transaction such as board minutes or shareholder written resolutions and attending calls with associates and partners to progress the transaction and negotiate key agreements. The type of work is extremely varied and no two days are the same.
"Almost all of our transactions and projects are cross-border."
LD: Travel, meetings and/or conference calls are a regular part of our role, as well as producing the legal documentation required to progress and eventually close a transaction.
At Vinson & Elkins, the international element of our transactions means that there are excellent travel opportunities for associates (and trainees), as well as the opportunity to work with a wide variety of clients. Almost all of our transactions and projects are cross-border, meaning that our work can involve a number of jurisdictions and regions (including Africa, Europe, the Middle East and Central Asia). Our clients range from major international energy companies to private equity firms, project developers and consortia, feedstock providers, product offtakers, contractors, licensers, governments, banks and financial institutions.
What is the impact of renewable energy on energy law?
CS: Renewable energy is definitely a growing area, and as it continues to grow and evolve it will create opportunities for lawyers. One thing that makes renewables particularly challenging are the underlying regulatory issues. It's much like conventional power development was 20 years ago as governments try to find regulatory approaches to encourage the development of cost-effective renewable energy. Energy lawyers who specialize in electric power have definitely had to get up to speed on the particular issues relating to renewables and more and more new projects are in the renewable space rather than in the conventional thermal energy space.
KF: It is also worth noting that Brexit may also have legal implications for energy law in the UK as a whole host of legislation is based on EU directives. It remains to be seen whether the UK government will adopt EU regulations relating to energy following Brexit. It is possible that the UK may want to deregulate certain aspects of the regulations that are particularly onerous.
How are low oil prices impacting the energy market?
CS: Low oil prices initially created a very challenging market for transactional lawyers as oil companies cut back on projects and M&A activity slowed down because buyers and sellers could not agree on the forward price curve. At the same time, disputes and restructuring lawyers saw an increase in activity as significant drops in price like we saw in late 2014 typically lead to an increase in disputes as well as a need for companies who borrowed money assuming high oil prices to restructure their debt. Now that the price has somewhat stabilised, activity for transactional lawyers is increasing again.
"In Saudi Arabia... the government seeks to privatise key industries or infrastructure in a bid to diversify its economy."
NA: We have seen a shift towards other sources of energy, such as shale gas and LNG as well as renewables. In countries where the national economy has historically been very dependent on oil, we have been experiencing a shift towards the private sector; for example in Saudi Arabia our firm has advised on several public-private partnerships as the government seeks to privatise key industries or infrastructure in a bid to diversify its economy. Equally, the current market presents opportunities for energy companies and investors looking for a good deal and in recent months we have been involved in a number of transactions involving the restructuring or acquisition of distressed oil companies or their assets.
How can trainees keep their knowledge of the energy and natural resources sector up to date?
CS: Keeping up to date on developments in the sector is critical regardless of whether you are a trainee or a senior partner. Lawyers can keep abreast through general news sources (such as the Financial Times or The Wall Street Journal), specialist industry publications such as the Petroleum Economist, and through industry associations such as the Association of International Petroleum Negotiators or the International Project Finance Association.
Where can trainees expect to be in five years?
LD: As an energy lawyer, there are many opportunities for travel, secondments to or employment with other international offices or to clients, as well as the opportunity to specialise in a particular area within the energy sector.
"A trainee may still find themselves working on the same transaction five years down the line."
Since many large-scale projects can last years, a trainee may still find themselves working on the same transaction (or at least some element of it) five years down the line. This gives an individual the ability to really know all aspects of a project, as well as building excellent client relationships and industry skills.
What are the opportunities unique to Vinson & Elkins?
KF: The flexibility of the training contract not only allows trainees to assist on transactions through to the end but also means you can tailor your own training contract to what you enjoy doing most. There are also opportunities to travel and there is a great deal of freedom in the training contract which allows you to work for a wide variety of people around the firm, which can be exciting, challenging and diverse.
"It is a firm that is true to its Texan roots."
The culture of Vinson & Elkins must also be mentioned as it is a firm that is true to its Texan roots and this is what separates Vinson & Elkins from other firms. The friendliness of everyone from head office in Houston to those of us in London is a key quality that resonates throughout the firm.
NA: At V&E, we are in a unique position to be able to work with some of the most experienced energy lawyers in the industry who have years of experience advising on complex energy transactions. Energy is a fairly niche area and it is rare to have so many lawyers, across all practice areas (finance, disputes, tax, capital markets, IP etc) with such a depth and breadth of knowledge, and understanding of the industry and jurisdictions in which our clients operate.
"During my training contract I spent a six-month seat in our headquarters in Houston."
Trainees are also encouraged to spend a seat in one of the international offices – during my training contract I spent a six-month seat in our headquarters in Houston, where I was able to work closely with lawyers and clients and learn more about the international energy industry.
As a firm with an established reputation in the energy sector, V&E has some very high calibre clients and tends to attract some of the most exciting international energy deals. Many of the deals we are involved in are complex and novel, in some cases involving structures that have not been tested before and which require creative solutions, so lawyers here are constantly faced with new challenges and opportunities to learn and develop.
What is your advice to students interested in this area?
KF: Get as much exposure and experience to the legal profession as possible as this will allow you to discover what you like about the profession and demonstrate a better understanding of the work involved. Vinson & Elkins is looking for students who are passionate and will fit in with the culture of the firm so it is important to just be true to yourself so that the interviewer really gets to know you – and not just your credentials on paper. Research and read up on the types of deals law firms with an expertise in energy and natural resources do and don't hesitate to reach out with questions if you have a genuine interest.
"Most of what we do results in a tangible outcome."
LD: Keep pursing your interest! Energy law is great to practise. There are so many specialities within the practice area – you can still be an M&A, finance or disputes lawyer, but having the backdrop of energy makes it all the more interesting. Most of what we do results in a tangible outcome, such as advising on the legal aspects relating to the construction, financing and operation of a petrochemical facility for the production of polymers (used in everyday plastic products) or of a refinery for the production of petrol to help us get around.
An energy lawyer is able to travel to places that many have never heard of (or that people have heard of for the wrong reasons) and meet such a wide range of interesting, motivated and hard-working people. Working with clients on a first-of-its-kind deal in their jurisdiction and witnessing how a legal regime can adapt to new concepts in order to make the project happen can be particularly rewarding.
Vinson & Elkins is recruiting now for its 2021 vacation scheme. The deadline to apply for a 2021 vacation scheme is 15 January 2021. Click here to find out more.
This feature was first published in January 2018.