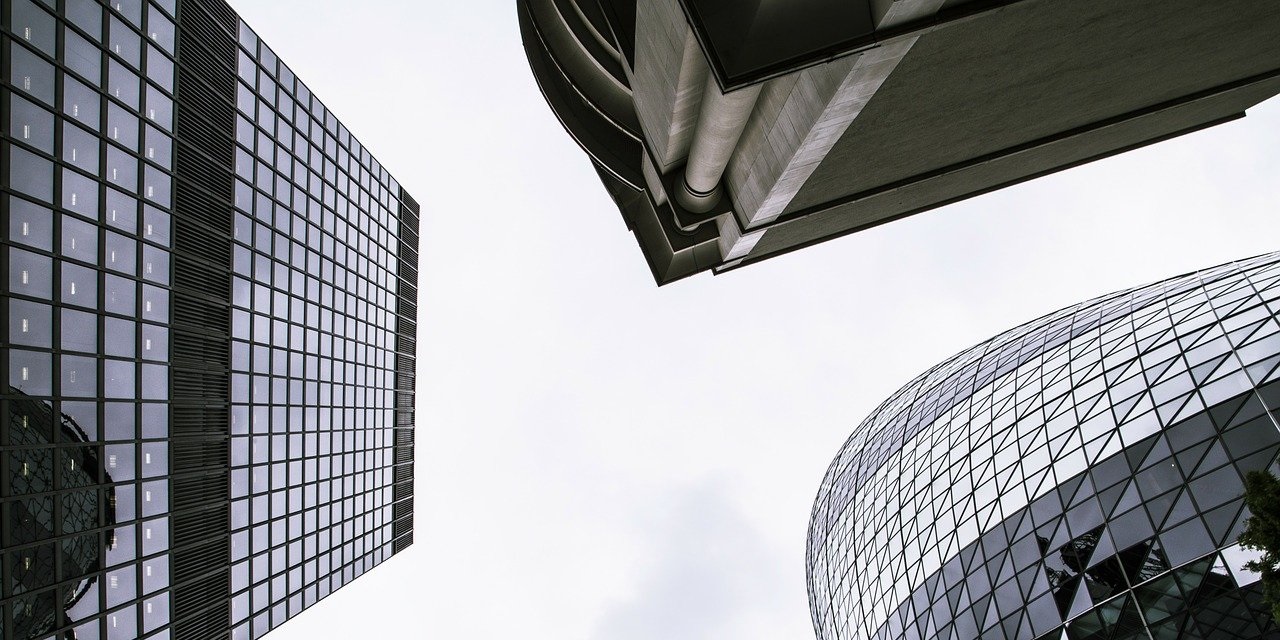 7KBW insiders offer insight into a career at the Commercial Bar, and explain how to ready yourself for the ups and downs of practice.
Chambers Student: How would you define the Commercial Bar?
James Brocklebank QC: The Commercial Bar describes those Chambers and barristers specialising in handling legal disputes between commercial entities and individuals operating in the commercial sphere. Cases are typically large-value and complex disputes between companies, often with an international flavour. Practice at the Commercial Bar is highly varied and stimulating, both in terms of the underlying facts and the legal issues to which they give rise.
Stephen Du: The Commercial Bar handles disputes between businesses from all areas of commerce – banking, shipping, insurance, construction, and so on. Most disputes will involve contracts and contract law – these contracts can be hundreds of pages long and carefully negotiated over months, or (rather surprisingly, given the sums of money than can be involved) contained in a short email exchange.
Rebecca Sabben-Clare QC: As commercial barristers, we deal with all kinds of business disputes, except tax and intellectual property. There is normally at least one contract involved. There are some specialist areas within this, like banking, insurance, aviation and shipping law. Most 7KBW barristers cover a wide range of commercial disputes. 
CS: What are the particular challenges of commercial practice?
JB: Commercial practice suits those who enjoy developing arguments through detailed factual and legal analysis. Although there are certainly times when work has to be done at short notice, in general the rhythm of practice at the Commercial Bar allows scope to reflect in some depth on the issues involved when formulating advice and submissions. As well as the intellectual challenges of such analysis, commercial practice requires effective time-management, an appreciation of the commercial implications of the issues and arguments, and the ability to think laterally in applying established principles to new and varied problems and situations.
RSC: Every case is difficult! I enjoy this area of law because, typically, you are dealing with tricky legal points in the context of a complex factual background. I like the challenge of understanding how a particular business operates (this could be anything from understanding how bond trading works to technical evidence, for example about a copper smelting process) and dealing with the legal issues that arise against that backdrop. 
SD: The cases are invariably complicated – factually, legally, or both. Trials can involve huge amounts of documentation – a set of papers of 40 or 50 lever arch files is not uncommon. Stamina, good organisation, and the ability to cull the irrelevant from the relevant are essential for the job.
CS: What makes this an interesting area to work in?
RSC: The case load reflects the commercial issues of the day. In the last year, for example, I have worked on cases about Covid-19 business interruption claims, the collapse of Carillion, pollution, wind farms and super-yachts. This is a big range but they are all matters of current interest.
Sushma Ananda: Essentially, three things.  First, the work is intellectually rigorous and keeps you on your toes.  Secondly, it is incredibly varied – one week you might be working on a case involving the insurance of a super yacht, and in the next you might be focused on a commodities trade finance fraud.  Thirdly, you take personal responsibility for your work, which keeps you invested in the work and constantly trying to produce the best that you can.  There may be challenging, busy days, but the work is rarely, if ever, boring. 
SD: The work comes from all corners of the world. I have had clients in China caught in the trade war between China and Australia, clients in Africa who lost huge sums of money when the government reneged on a 10-year deal to buy natural gas, clients in Switzerland who lost tens of millions when a Russian oil refinery went bankrupt. There is an endless supply of weird and wonderful cases.
CS: What is the typical work of a QC at 7KBW?
RSC: I spend most of my time preparing cases for hearings or appearing in court or arbitration. The cases are normally quite big and lead to hearings that take between 1 and 8 weeks (unless they settle first). In a typical case I have to prepare to cross-examine experts as well as factual witnesses. Many of my cases raise interesting points of law and some of these go to appeal – I have appeared in the Court of Appeal and Supreme Court recently. I normally work with at least one junior from Chambers. My practice covers a wide range of work – for example, insurance, audit negligence, oil & gas and M&A disputes.
JB: I spend a significant proportion of my time advising on complex and high-value disputes in my areas of expertise. As cases progress, I will often work with juniors, typically from within Chambers, who assist in the preparation of documents for the case, legal research, and the drafting of submissions. As with all QCs in Chambers, I am a specialist advocate and regularly appear in court and arbitration on behalf of my clients. One of the most enjoyable aspects of being a QC is the opportunity to work with junior barristers, to share ideas, and to cooperate in finding the most effective strategy for each case.
CS: What is the typical work of a junior at 7KBW?
SA: Juniors in Chambers have varied practices, depending on their personal interests in the law and their level of seniority. In addition to a varied diet of general contractual disputes, most juniors do a healthy amount of insurance, professional negligence, shipping, commodities and international trade work, and we see increasing work being done in the banking & finance and civil fraud arenas too.  There are ample opportunities to do cases on your own, which has the advantage of advocacy experience, and also plenty of led work.  Even in led work, with the right relationship with a leader, there can be advocacy opportunities.  Certainly, some of the most fulfilling cross-examinations I have done to date have been while being led.
SD: Everyone splits their time between being part of a team in larger cases and going solo in smaller cases. In 2021, at one end of the spectrum, I was part of a team of four in a three-week fraud trial, where our opponent was the mother of a former billionaire shipping magnate who helped her son hide tens of millions of dollars from his creditors. At the other, I was sole counsel in a five-day trial in a dispute resulting from President Trump's economic sanctions against Iran.
CS: What trends are currently affecting life at the Commercial Bar? How do you anticipate the practice evolving over the coming years?
JB: The work of the Commercial Bar often reflects current affairs. For example, Covid-19 has not only introduced us to new ways of working, with video hearings becoming a regular feature of practice, but has also given rise to a plethora of commercial cases, involving questions such as the availability of insurance for business interruption losses or the effect of force majeure clauses. The Commercial Bar is under constant challenge from other jurisdictions, keen to secure some of the work that is currently dealt with in London, but the quality and consistency of the representation and decision-making in this jurisdiction continue to give us a strong advantage. And the increasing use of video conferences and hearings means that the international reach of the Commercial Bar is as strong as ever.
SD: The Commercial Bar has become increasingly international, and that trend will most likely continue. Many of my colleagues are qualifying in other jurisdictions in addition to England. My personal experience is that, particularly in international commercial arbitration, more and more instructions are coming directly from foreign law firms.
CS: How can the Commercial Bar improve its diversity and enhance access for all candidates irrespective of background?
JB: It is vital for all of us in practice, and particularly those with responsibility for recruitment, to pursue with determination and persistence the goal of a Commercial Bar that reflects the balance of society. This includes supporting potential candidates from groups who are currently under-represented at the Bar through mentoring and equivalent schemes. 7 King's Bench Walk is a prominent participant in the COMBAR mentoring scheme (with nearly half of all members currently acting as mentors); members are also involved in mentoring schemes through the Bar Council, the Inns of Court, and other institutions.
In addition, 7 King's Bench Walk is a signatory to the Women in Law pledge and a participant in the 10000 Black Interns programme. All of these initiatives are important in expanding access to the Commercial Bar and encouraging the widest possible pool of applicants. At the same time, it is critical that the recruitment processes within Chambers are fair and do not unintentionally discriminate against any applicant. The 7 King's Bench Walk pupillage application process is the subject of constant scrutiny for this purpose, supported by regular fair recruitment training for all involved. At 7 King's Bench Walk, we use the Rare Contextual Recruitment system to enable us to take account of the relevant background and circumstances of each candidate, so as to promote the fair assessment of all. I am optimistic that the change we are already seeing in the profile of the Commercial Bar will continue apace and I am confident that the Commercial Bar will be all the stronger as a result.
SA: As a woman of colour at the Commercial Bar I am delighted that diversity is now near the top of most Chambers' agendas, and we have seen schemes such as the COMBAR Mentoring Scheme being put in place to improve access.  There is, of course, plenty more work to be done but I hope that continued efforts will mean that in years to come bright, capable candidates from all walks of life will give serious consideration to a career at the Commercial Bar. 
CS: What advice would you offer to students interested in pursuing a career at the Commercial Bar?
JB: Do everything you do to the best of your ability. Also, do the things you enjoy doing rather than things you do not enjoy but think will look good on your CV. Above all, find out about the Commercial Bar, and the different sets practising in that area, by undertaking mini-pupillages, going to law fairs, and taking opportunities to speak to barristers in practice.
RSC: Study the subject you like most at University and do really well in it. Take every opportunity you can to talk to people about their life at the Commercial Bar. Ask them what makes their Chambers different from other commercial sets – although there is a lot of overlap, the core work and the working environment varies from set to set.
SA: Back yourself.  It is easy to count yourself out before you have even given the Commercial Bar a real shot.  This is particularly true if you feel you may not fit in.  Remember, there is no one right way to be a commercial barrister.  I think you will be pleasantly surprised by how welcoming you find the Commercial Bar and how much you enjoy the work.  That certainly has been my experience over the last 14 years.
SD: Everyone at the Commercial Bar seems to have a stellar academic record, but academic ability is not the be all and end all. People skills are also very important. Solicitors want barristers who are composed and good-humoured, even when things get tough and everyone is under pressure. Clients want barristers who can explain complicated legal concepts in a clear and concise manner to someone who has not had years of legal education and experience. There is a certain stereotype of the aloof and impersonable barrister, but these people are not the successful ones at the Commercial Bar.