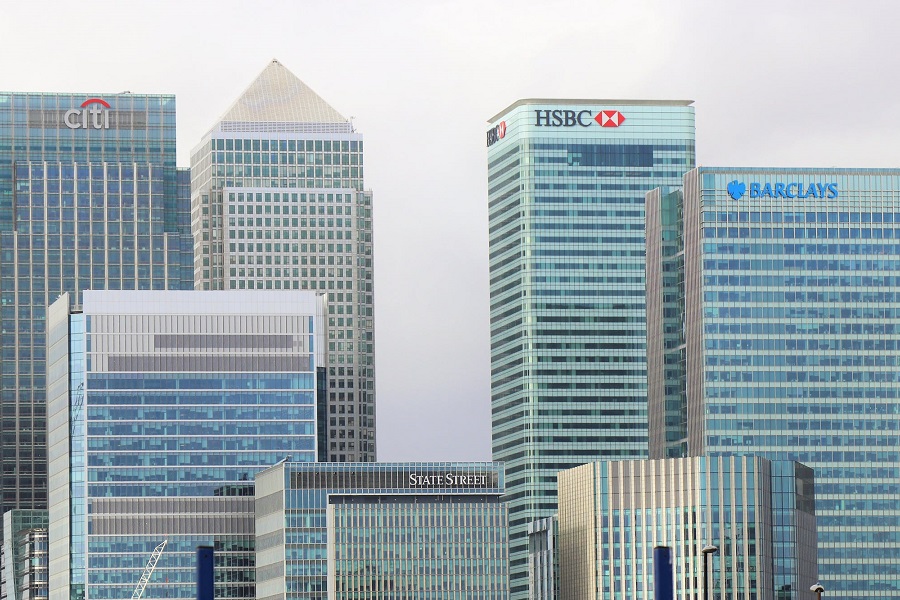 Mayer Brown has a significant focus on finance in its London office. We asked lawyers at this global firm to tell us what working in finance law involves day to day.
Finance is a very broad term. What range of work comes under its remit? 
Erica Arcudi (trainee): Finance law is predominantly to do with the borrowing of money and the management of financial liabilities. The term can be refined into various practice streams, which change in line with market trends and practices. 
Rachel Speight (partner): In broad terms, 'finance' covers the range of ways that companies can borrow money. 
Can you give us an idea of the clients you work with and why they need lawyers? 
Jaime Lad (associate): We mainly work with lenders (banks and hedge funds, for example) and other agents. These entities need lawyers to provide advice in relation to the main loan documentation such as inter-creditor arrangements and security arrangements. The lawyers usually draft and negotiate the main documents in accordance with the term sheet, which has been agreed between the lender group and the borrower group. Lawyers will also assist their clients with coordination of the conditions precedent (CP) process which junior lawyers are often very heavily involved in. 
"In broad terms, 'finance' covers the range of ways that companies can borrow money." 
Does Mayer Brown have a particular specialism within finance? 
RS: Mayer Brown's finance group in London is widely known for structured finance (i.e. securitisation and derivatives) and it has a Chambers UK tier-one mining finance group. We also cover corporate finance, trade finance, project finance, emerging-market finance, funds finance, asset based lending, capital markets, real estate finance, leveraged finance and restructuring. 
JL: Finance work at Mayer Brown covers a range of areas including advising lenders or borrowers on the following transactions: receivables finance, securitisation, derivatives, leveraged finance, real estate finance, project finance, capital markets and funds. This is what makes the department perfect for trainees and junior associates – they are able to gain a broad range of experience within the finance law sector. 
Can you talk a transaction you've worked on and how you spent your days? 
EA: I am currently working on a project finance deal with a Facility Agreement and a Streaming-Offtake Agreement. We are acting for the lender, for the financing of a Nigerian mine, with security in Mauritius and Nigeria. The work is varied, and representative of typical trainee tasks: running the conditions precedents and keeping them up to date, drafting and reviewing ancillary documents, keeping track of the missing information, finalising the execution versions of the drafts, and liaising with local counsel.  
"The partner's role is typically to oversee just about all areas of the transaction." 
RS: I'm on the phone or email to clients and colleagues and our overseas local counsel as well as lawyers on the other side. I'm coordinating tasks and making comments on documents to ensure our clients' interests are fully protected. The partner's role is typically to oversee just about all areas of the transaction and to coordinate the lawyers running the different work streams. Overall, my role is to ensure that the commercial aims of our clients are being achieved in as efficient a manner as possible. 
JL: As a junior associate I'm involved in drafting certain ancillary documents (e.g. fee letters, security documents, the opinion etc.) and coordinating the conditions precedent process (liaising with local counsel and reviewing conditions precedent such as corporate authorisations and security documents). 
Are there any departments you tend to work with more than others? 
EA: Not particularly, although this could vary from deal to deal. In general, you seek advice from, and work with, a variety of other departments including restructuring and insolvency, pensions, corporate, tax, construction and real estate. 
Describe the overseas interactions you have on a transaction. 
RS: We worked on one transaction for a group of lenders proposing to lend to develop a large copper mine in Panama. Our group of clients came from Japan, South Korea, Finland, Sweden, Germany and the US. It involved meetings in Panama City, Washington DC, Seoul, Tokyo and London. 
"Despite our client being an English company the matter featured aspects of Norwegian, Senegalese and Mauritian law." 
JL: We have to liaise with lawyers in overseas jurisdictions when there are foreign law elements in a transaction. For example, if security is being given in an overseas jurisdiction, we will require local counsel in that jurisdiction to draft the security and advise us on any particular registration etc. formalities. 
What is the most interesting deal you have worked on? 
EA: Two matters come to mind. The first is an export finance matter where our client was lending to a Turkish steel producer under a SINOSURE covered buyer credit facility. It was interesting to look at the particular requirements of working on an export credit agency covered financing, and how this changes the structure of the facility and of the other underlying documents. The second is currently ongoing; we are acting for two lenders groups in the refinancing of a Brazilian commodities company. 
RS: There have been many. I particularly enjoy the international and emerging markets flavour of my practice – for example, we spent many years advising the government of Afghanistan on the development of its mining industry. We also advised on the financing of a project in Burkina Faso during the country's 2015 coup and a project in Liberia during the Ebola outbreak. 
What are the threats and opportunities on the horizon for a finance lawyer? 
EA: Covid-19 has influenced the work of finance lawyers, the type of deals they work on, and lenders' financing preferences. While this may on the one hand diminish client demand, it also creates an opportunity for finance lawyers to demonstrate their added value. By focusing on clients' circumstances, and by offering tailored financing and refinancing structures, finance lawyers have the opportunity to establish themselves as trusted advisors. 
"The immediate threat is presented by COVID-19." 
RS: The immediate threat is the economic slowdown caused by the Covid-19 pandemic and, not to forget, Brexit. In terms of opportunities, distressed companies present an opportunity for some investors and the increased regulatory burden has led to the growth of alternative finance providers, e.g. hedge funds, who face different regulations. 
What personal qualities make a good finance lawyer? 
RS: A good finance lawyer should have good commercial awareness and flexibility, the ability to communicate complex ideas in a clear manner, good attention to detail and bags of enthusiasm. 
JL: Good organisational skills, attention to detail and the ability to work accurately and efficiently in highly pressured situations. 
How should a student prepare for a career in finance? 
EA: Whether by watching the news or reading publications such as the FT or The Economist, staying up to date with global financial trends will help prepare a student for a career in finance law. I would also recommend seeking out work experience wherever possible within the financial industry.