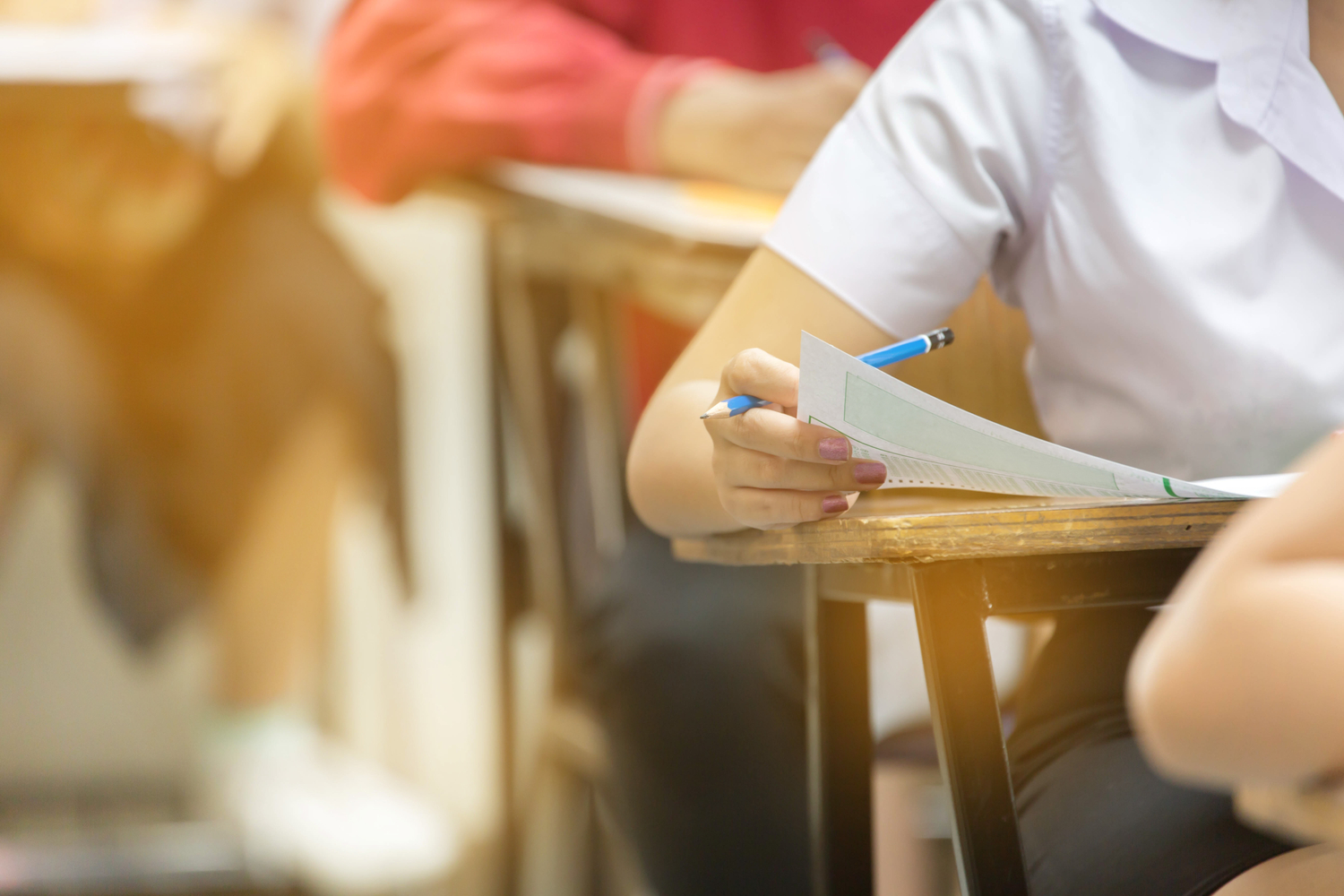 The SQE offers more flexibility into the legal profession and opens many doors for non-law students. The folks at BARBRI tell us how…
As the highly-anticipated SQE finally comes into effect, and the phasing-out of the GDL and LPC begins, Chambers Student sat down with SQE training provider BARBRI and several of its students to give us the skinny on the new system. We spoke to Jody Tranter, senior director of learning for BARBRI, and three candidates undertaking BARBRI's SQE prep course (Nick Denys, Svetlana Ehtee and Brenda Rweyemamu), who, at the time of writing, were braving unchartered waters.
For the uninitiated, and very briefly, how does the SQE differ from the GDL and LPC? "The GDL and LPC were designed to fit a linear pathway with non-law graduates required to take the one-year, full-time GDL conversion course before they could proceed to the LPC," explains Jody Tranter. "Students would have to demonstrate their academic ability through the GDL and then develop skills through the LPC and a training contract." While the SQE still demands both the academic path and the development of legal knowledge and skills, "the big difference is that now students are being assessed through multiple-choice questions and standardised skills assessments." In the past, Tranter continues, "it would have been more essay and long-answer type of questions and some skills assessment, but they wouldn't have been standardised." The GDL itself will be replaced by equivalent courses for non-law graduates who want to go on to sit the Bar Course, but otherwise, non-law graduates are offered extended prep courses. But more on the various options later... 
"The SQE was a light at the end of the tunnel."
That's not the only big change, Tranter points out. "For law graduates that didn't get a training contract beforehand – often the difficulty – they were headed into an LPC not knowing if they were going to get a training contract" come the end of the course. Under the SQE, wannabe solicitors "now have the ability to gain work experience in a variety of ways." The new system requires candidates to do " up to four blocks of Qualifying Work Experience (QWE) that can count towards qualification." But Tranter stresses that it doesn't have to be part of "the traditional two-year contract. Six months in a pro bono clinic, for example, or six months as a paralegal" would also count. Even relevant work experience that was done before the first SQE exam can be included. "There are more options now," says Tranter.  
The changes have made a massive difference, particularly for older, non-law candidates with other responsibilities. "I knew I was going to qualify, I just didn't know how I was going to achieve it," reflected Brenda Rweyemamu candidly, who works full-time. "The SQE was a light at the end of the tunnel." The reason for Rweyemamu's optimism is that the new system offers flexibility. Tranter explains that with the LPC and GDL "it's generally full-time study for a year for a GDL and then the same for the LPC but with the SQE, that's no longer the only option." BARBRI runs 10, 20, or 40-week SQE1 Prep programmes and for Nick Denys, who did a politics degree in 2001, the 20-week course was the best option. "I'm working full-time and have a young family," Denys explained, "so I have to stretch out my learning. You can do a little bit each day and when you have a family and a full-time job that's very useful." For Denys, this worked out roughly as "two hours a day, six days a week since mid-January" [we spoke to him at the end of November]. Denys also appreciated that the BARBRI courses take place in "in 25 or 45-minute chunks, which is useful because I can fit it into my life."
Svetlana Ehtee and Brenda Rweyemamu, meanwhile, both chose the 40-week course. Ehtee, a PhD in American Modernist poetry, is working as an honorary research associate while studying law simultaneously. "I am dividing my time between the two, depending on my schedule," she explained. "The path can be carved however you choose to go about it (within the SRA's guidelines), which is often dictated by personal circumstances." For Rweyemamu, who has an undergraduate in sociology and social policy, doing the GDL and LPC meant she "couldn't work full-time." And doing the courses part-time wasn't an option either. "A part-time GDL would take two years and then another two years for a part-time LPC… I would be studying for four years!" Doing the SQE "cut qualification time down by half." Not to mention "it was more affordable."
"The biggest challenge is not being intimidated by it."
So far it sounds like a no-brainer, but are there any cons? "It's a completely new process, so there's a lot of uncertainty around it," all the candidates agreed. That uncertainty ranges from what exam questions are going to look like – "there are no past papers currently to revise from!" –  to "which provider to go for, because you don't know which one yields the best results, yet," reflected Rweyemamu.
From a provider's perspective, Tranter warns that "this is still a new concept, and the SRA has allowed firms a grace period to adapt. While some are already fully embracing the SQE and have candidates who sat the inaugural SQE1 exam last November, others are implementing the necessary structure to prepare for the SQE right now. This is naturally causing some initial candidate confusion, especially when they are applying for opportunities relating to the training contract or QWE." Tranter finds that some firms are wary about the move away from essay style answers with the SQE, preferring the longer answers that are part of the old system. This potential reluctance is something Ehtee was nervous about: "Until the SQE completely replaces other paths to qualification, people will be doing both and there's concern that there will be reluctance to take on those who qualify through the SQE route." The best thing to do before the SQE completely replaces the GDL and LPC in 2032 is "to research what the firms you are interested in want. Are they committed to the SQE? Or are they still pursuing the pre-existing route? How soon will they accept SQE students?" advises Tranter.
Considering the personal challenges of undertaking the SQE prep course, Rweyemamu admits: "Working and studying was difficult, balance was key." For Denys, the "biggest challenge is not being intimidated by it. I have a lot of experience in certain aspects of law, but doing the SQE makes you realise that you have inexperience in lots of different areas." Not to forget the exams themselves, which are also quite trialling experiences: "Students sit two 150-minute exams in one day and then do it again a few days later," explains Tranter. "Those exams cover 16 different subject areas and 360 multiple choice questions… it's testing."
Despite the concerns, all our interviewees were positive about their decision, highlighting the lack of need for a training contract as a big plus. Furthermore, as they pointed out, many of the concerns raised will disappear with time. At the time of writing, Rweyemamu had just completed the first-ever SQE1 exam marathon – "The exam itself is really long. It's five hours a day… After day one, you're just exhausted" – and so concerns about what papers will look like, for example, will be alleviated.
And, in the meantime, BARBRI is there to help. "BARBRI was a great provider," a relieved Rweyemamu tells us. "You need a preparation course that's focussed on multiple choice," asserts Tranter. "That's where BARBRI comes in. We have years of proven experience in multiple-choice and mixed subject testing as well as skills development and these preparation techniques can be effectively applied to the SQE."