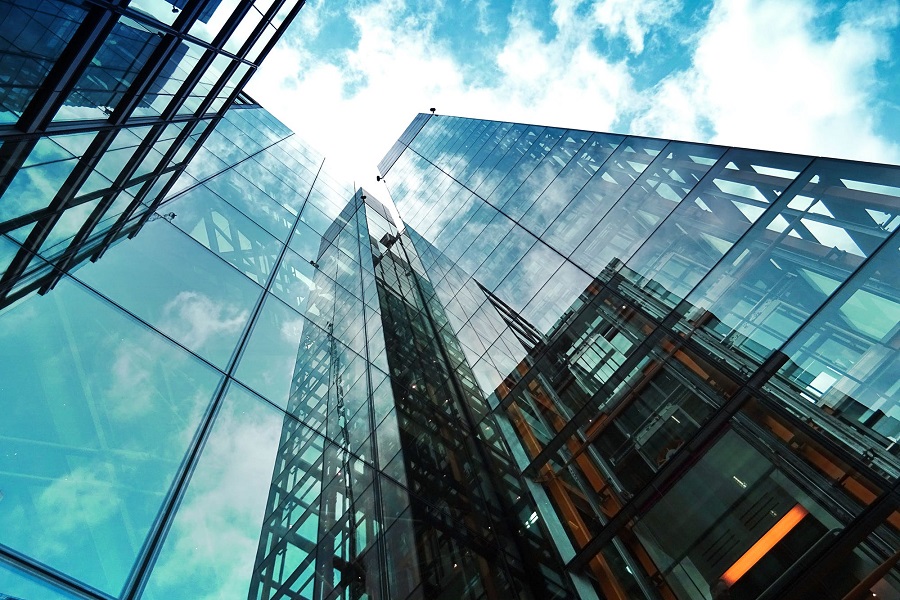 Whether you're applying for a vac scheme or you've got one lined up already, it's important to understand what you can gain from one. Here are 15 easy steps to vac scheme success.
NB: some firms are planning to postpone their vac schemes following the coronavirus outbreak. Please verify on the firms' websites before applying. 

They're the ultimate bit of legal work experience – one or two weeks spent at a firm that can help you decide not only if the law is right for you, but also what (kind of) firm suits you and what practice areas you'd most like to delve into. That's the pitch, but beyond the basics what exactly is the value of a vac scheme and how can you make the most of one?
The best programmes provide insight into exactly what trainee solicitors do day to day, but every scheme is different – and so is every firm. So we've teamed up with national outfit Addleshaw Goddard to bring you a step-by-step guide to getting the most out of a vacation scheme. Often a successful vac scheme is a crucial step on the path to getting a training contract, so playing your cards right when you're eyeing one up is key.
1. Find out what's available
Firms may run one scheme a year or several, often in the summer and sometimes in the spring and/or winter too. So find out what's available and make sure you know which offices offer schemes. AG, for example, hosts a two-week summer scheme in all of its offices and an extra one-week spring scheme in London and in Scotland.
2. Get your foot in the door
The first step at every firm is an initial online application, often followed by a video or telephone interview. On the application, "the basics of spelling and grammar are obviously crucial," AG's senior graduate recruitment advisor Erena Pillitteri advises. "It's also important to see candidates have researched the firm well and know what makes us stand out, rather than just copying from our website." Your research – and the quality of your application – should be as thorough as it is for training contract applications. A good place to start your research is of course Chambers Student!
"You definitely have to be proactive and understand the firm you're going into."
3. Rock the interview
Many firms will invite vac scheme applicants to an in-person interview and/or a full-scale assessment day. At AG the latter involves a group exercise, a more technical individual exercise and an interview with partners. At this stage firms are already considering whether applicants will make good trainees. Erena Pillitteri explains: "We want to see that you've got the ability to do what we do, work within a team and demonstrate dedication to AG."
4. Be prepared
If you're offered a vac scheme – well done! Now the hard work starts. Make sure you're prepared going into the firm. Your research shouldn't end once your interview is done. "You definitely have to be proactive and understand the firm you're going into," a trainee told us. "Read around the things the firm has been doing that are in the news. Look at blogs and keep yourself updated."
5. Get to work
Some firms ask their vac schemers in advance which practice areas they'd like to work in, but even then there are no guarantees as to where you'll end up working. A trainee at one firm told us: "I turned up on the first day, and after the introductory meetings I was set up on a desk with the other vac schemers and told to approach partners and associates for work." At AG things are more structured – vac schemers get a supervisor for each week and "what they work on depends entirely on what the supervisor is doing."
6. Follow the trainees' lead
Vac schemers will often work alongside trainees to get a first-hand feel for what they might be doing during a training contract. Initial drafting and research are common introductory tasks.
Wanted: dead or alive

Every vacation scheme balances 'live' work with 'dead' tasks. The former means helping out with work lawyers are actually doing; the latter means work a firm has purely devised for students as part of the scheme. Time and again we hear that the best schemes are those on which "there aren't a bunch of fake tasks to do – what's most helpful is getting to work with as many people as possible to get a feel for what they do." Erena Pillitteri tells us AG "purposefully doesn't fill vac schemers' time with lots of training sessions because it's important for them to see what practice actually involves."
7. Impress at assessments
Most vac schemes will involve some kind of formal assessment, be that interviews with partners and HR or written exercises. "They put us into groups and gave us a scenario," recalled one former vac schemer. "We then had to prepare a presentation as if we were pitching to a client for a case or deal." Students aren't only assessed in these obvious ways, though...
8. Always put in 100%
Don't get too paranoid, but it's true that everything you do during a vacation scheme will be assessed by the firm to some extent. Getting through the assessment centre is the first step – once a student starts with us on the vacation scheme we assess them again in a number of ways. We give them assessed work, take feedback from their supervisors and look generally at how they have performed during the scheme. Trainees confirmed: "It's really a one or two week interview, so make sure you've got your head screwed on at all times."
9. Get schmoozing
Vacation schemes aren't all work and no play: most programmes will include more than a few chances to let your hair down. An ex-vac schemer recommended "getting involved with all the socials. People sometimes push them to one side, but they're as important as anything else because trainees sometimes give feedback about vac schemers' behaviour on them." Dinners and drinks are well-worn clichés, but we've also heard of firms hosting treasure hunts, sports tournaments and escape rooms. Pillitteri tells us AG organises "various socials with people at different levels of the firm, including trainee-only events."
10. Express yourself
Work, testing, informal assessments… it all might sound a bit intense, and it can be. But don't panic – part of what you need to do on a vac scheme is express your own personality. And that should be enjoyable. "Sometimes people think they've got to emphasise a certain side of their personality here," Erena Pillitteri tells us. But you don't have to. If you have an interesting hobby – rock-climbing, cooking, knitting – talk about it. And whether you have an interest in hip hop or medieval architecture you're bound to find someone to share your opinions with (just don't be a bore!). When appropriate, relax and show off your wonderful personality – and definitely avoid coming over all robotic, Theresa May-style. "It sounds cheesy to say 'be yourself', but everyone can tell if you're trying to put on an image," one trainee advised. "And you have to be able to gauge if you and the firm are a good fit." So show off the best version of yourself, not the best version of what you think a trainee should be.
"Say yes to going for coffee with people even if you don't actually want any."
11. Pop your head in every door
Be sociable, make friends, and be chatty. Within reason, that is – don't interrupt the managing partner in the middle of a client call. Getting your name out there to as many people as possible is definitely worthwhile, so "say yes to going for coffee with people even if you don't actually want any. Speak to as many people in the firm as you can – don't wait for them to come to you." If you have the chance to sample a different practice area, or piece of work, grab it with both hands and find out what you might get to see more of during the training contract.
12. Assess the firm, as it assesses you
Every vacation scheme is a two-way process, and you should treat it as such. It's all well and good a firm thinking you're the bees knees, but if you're not sure whether you really like a firm after a vac scheme is over you're gonna have a tough time deciding whether to say yes to a training contract offer.
Can I cut the line?

Though many firms recruit trainees directly through their vacation scheme – and at some it's the only route to a traineeship – the majority also accept direct applications. Hypothetically you could bag a training contract without ever having seen the inside of a law firm. But we certainly wouldn't recommend it. Erena Pillitteri agrees: "Candidates should have some kind of experience so they know they're making an informed decision about their future career."

But what if you're a graduate or a mature candidate who isn't able to do a vac scheme (or isn't eligible for one). Well, Pillitteri says: "Your work experience doesn't have to be through a formal vacation scheme. It can be ad hoc, but we definitely like to see something." If for one reason or another you absolutely can't commit to a firm's programme, get in touch and see if you can arrange something outside of the normal channels – it's a good way of showing initiative if nothing else.
13. Consider your options
There's nothing wrong with doing vacation schemes at several different firms. "I did three in one summer and Addleshaw Goddard stood out for me," an interviewee who'd become a trainee at the firm recalled. Another source who had done schemes at two firms said: "They were both tough, but I came out of one not enjoying it, whereas the one at the firm I'm at now felt a lot less stuffy."
"Within a week or two of finishing vac schemers will normally know if they've been successful."
14. Secure a training contract!
In most cases doing a vac scheme means you've applied for a training contract by default, and most firms don't keep prospective trainees waiting. "There's a pretty quick turnaround between finishing and finding out if you've got a job," an AG insiders recalled, and Erena Pillitteri confirms: "Within a week or two of finishing vac schemers will normally know if they've been successful." How many vac schemers end up with a training contract varies by firm – Pillitteri says it's around 75% at AG. Pretty good odds!
15. Look back on everything and laugh about how much you worried needlessly
Follow all the steps above and you won't go too far wrong on a vac scheme. Our final tip – try to enjoy it. Throwing yourself into everything – whether it's a complex document review or a Champagne boat party – will put you in the best position for bagging a training contract.
Whether you're narrowing down which area of law you're interested in or you're not sure if legal life is for you, completing one or more vac schemes will help you make up your mind.
This feature was first published in November 2018.