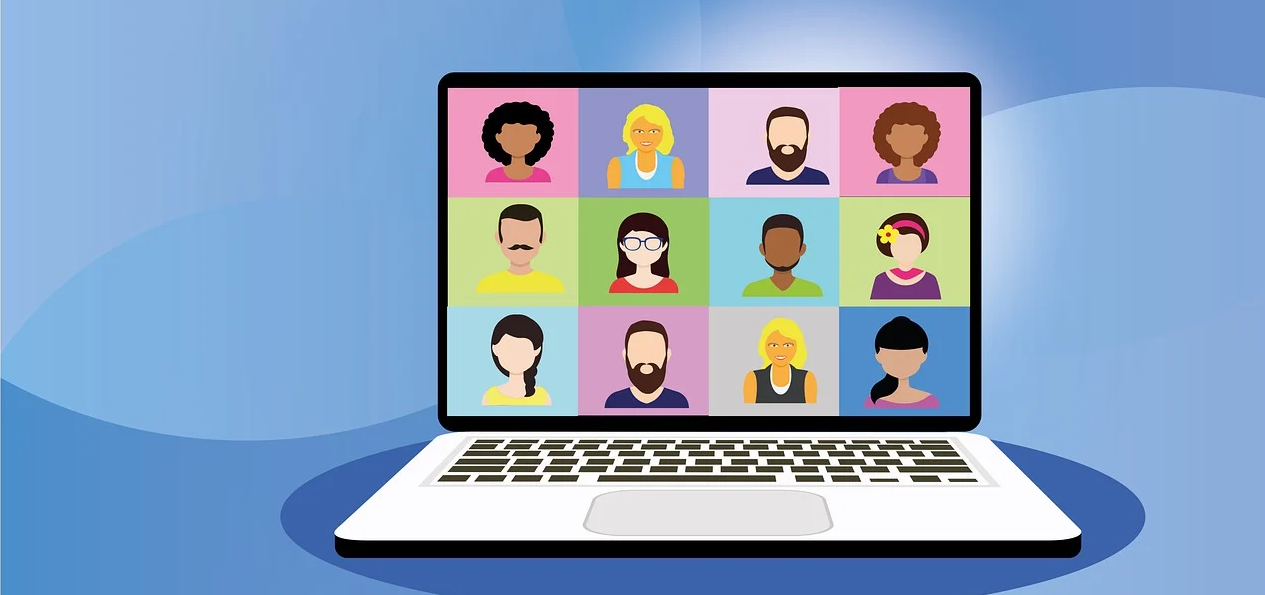 If you're looking for legal work experience, it's hard to beat a vacation scheme – one or two weeks spent at a firm can help you decide not only if the law is right for you, but also what kind of firm suits you and what practice areas you'd most like to delve into.
Vac scheming before vaccine-ing
2020 and Covid-19 have however thrown a spanner in the works and without an office to go to, many have been undertaking 'virtual vac schemes', with firms attempting to recreate the typical work experience scheme in an online setting. We spoke to Fiona Powell, graduate resource advisor at international firm Addleshaw Goddard, about how digital schemes work; how to make the most of the experience; and the future of vacation schemes.
National lockdown and the 'work from home if you can' government guidance meant that most potential trainees didn't get the chance to come through the doors of firms to scope out their future profession for themselves. The majority of firms opted to try their hardest to simulate the experience digitally – not through VR (though that would be fun), but videoconference software including Zoom, Microsoft Teams and VPNs. Addleshaw Goddard opened its digi-doors to 35 vac schemers in its first week and 50 in its second. Managing that many students is difficult in person, let alone when they're spread across the country: "We didn't have a choice this year, we had to change our approach," Fiona Powell tells us. "We didn't feel it was an option to not run a vacation scheme at all – that didn't seem fair. So, we were faced with a huge logistical challenge." As well as logistics, firms face the problem of "how to get our culture across – it's the reason people join. As well as fantastic work we have great lawyers and a people-oriented atmosphere that draws people in."
"We didn't have a choice this year, we had to change our approach."
Putting the virtue in virtual
One of the most important uses of a vac scheme is for prospective trainees to figure out if the firm is for them. Powell tells us Addleshaw "tried to replicate the traditional experience as much as possible. There were always going to be slight differences, but we feel we gave as much of an insight to AG as possible through the various events and activities we ran." This began even before the scheme itself, as a goodie bag was sent out to the incoming class – "we sent each attendee a welcome pack including a mindful colouring book, sweets, teabags and some AG merchandise." The first day proper kicked off with a welcome from the managing partner and a meet-and-greet event.
Networking is a key element to every vacation scheme – prospective lawyers can meet a whole host of professionals and build up their list of contacts. "Usually you would engage with people day to day in the office environment," whether that's asking for help with a task or just grabbing a coffee. But with a digital vac scheme, "you can't just sit down and have a chat with them," Powell notes. "We were keen to connect people if they wanted to engage with someone in particular, in the real estate or litigation team for example. Their supervisor or buddy put them in touch with those colleagues." Addleshaw also ran events designed to "provide the opportunities to speak to all kinds of AG colleagues." One took the form of a speed-dating-style networking lunch where AG staff rotated through various breakout rooms of vac schemers. In some respects, the online model is superior to a traditional vacation scheme model, because students can "meet lawyers nationally rather than just in their assigned office. For example, divisional managing partner Amanda Grey joined one of the nationwide networking sessions, whereas usually only London attendees would have been able to meet her."
"Because you're at home, you need resilience to concentrate for that amount of time across several days."
Work content on AG's 2020 virtual scheme consisted of "several hypothetical legal tasks" including a research assignment. All of the tasks were designed with the help of current trainees and associates at the firm, ranging between one and three hours in length. Vac schemers were given all their tasks at once on the first day "and they had to prioritise their work to meet the deadline." Each was assessed based on their task work and a final interview conducted by partners. The topics of discussion included "their experience of the program and emotional awareness-style questions, rather than your average interview questions." Powell explains the initial concerns amongst the Addleshaw team: "We feared we were going to struggle to take body language into consideration. If I was sat in a room interviewing, I could tell if the interviewer next to me wanted to probe deeper on a question, whereas on a videocall I'm less likely to pick up on that." Fortunately, Powell tells us vac schemers reported the virtual session was "very similar to what we'd expect from a face to face interview." She also suggests a digital vac scheme can be advantageous to those recruiting. "It became apparent who was really motivated to be there and put 100% effort into the Placement scheme. Because you're at home, you need resilience to concentrate for that amount of time across several days." She found that the digital nature "emphasised which candidates were more enthusiastic and keen to get involved with the virtual scheme ."
No place like home
Those that have been working digitally for a while now know that "it is sometimes hard to concentrate working from home and applying yourself day-to-day." Additional challenges including everything from the doorbell to a pet wanting attention and housemates going about their business. "We told vacation scheme candidates not to be concerned about distractions in the home," Powell tells us. "Even the firm's partners have children wandering around in the background and other distractions every now and again. That made the Placement schemers feel more at ease." Then there are the dreaded technical challenges that come with working wholly online... "Thankfully we only had minimal tech failures," Powell reveals. "We made it clear to everyone not to worry or panic if tech issues get in their way – we all know what it's like!" Most vac schemers used their own laptops, which makes things harder, but Addleshaw Goddard sent laptops and tech "if any student didn't have access to the necessary technology." This improves accessibility and inclusion for individuals undertaking the scheme. Another huge inclusion benefit is "the ability to partake without having to travel to one of our offices, which is great for people who can't travel for any reason"(examples include home responsibilities, cost, illness or disability).
"It'd be a little strange to be wearing a suit, sat at home in front of a computer all day."
Another big change to the legal lifestyle is the dress code: "We have a business-casual approach. It'd be a little strange to be wearing a suit, sat at home in front of a computer all day." Rather than 'professionality', the main concern with dress code at Addleshaw was that "vac schemers felt comfortable in their clothing choice sat at their desk or table for the majority of the day." Sitting staring at a laptop all day can take its toll… "We encouraged everybody to make sure they were taking regular comfort breaks and weren't glued to the screen all day."
Breakout sessions on this year's vac scheme included a third-party mindfulness session on how to manage stress in the workplace and in uni. "They spoke about being able to notice different factors that could make you more stressed in certain environments, such as university or within a workplace." The firm also kept tabs on vac schemers via daily meet-ups with associate supervisors and trainee buddies. This all sounds great, but you may be wondering, 'what about all the fun?! Aren't vac schemes supposed to be full of schmoozy (alcoholic or not) cocktail hours and organised adventure activities?' To replicate that rip-roaring whirlwind of fun online, Addleshaw Goddard hosted a virtual escape room on the last day of the vacation scheme. (Don't worry, we were confused about how that'd work too.) "Teams of six each had a Zoom meeting on the side to talk to each other as they clicked around the virtual environment," almost reminiscent of early noughties point-and-click games. "Between the fun activities and the work tasks, we struck a good balance. We wanted to make sure the timetable was packed and made sure they were focused and not dipping in and out," Powell says.
The shape of recruitment to come?
Continuing virtual vacation schemes in future years would technically mean a near-unlimited number of vac schemers could participate, "but there's only a finite resource of people to make sure they're looked after. We want to make sure candidates are getting a cohesive experience and don't want to dilute the quality of our vac scheme." Looking long-term, Powell sees future vacation schemes making the most of "a mixture of online and in-person events. When possible, we're going to be doing a blended approach." Of course, there's always a certain "significant value to be had in physically being in the office," but running virtual elements as well helps with other factors like accessibility and inclusivity. "It's important that we demonstrate that we're an international and national firm," Powell says. "It's good to engage with people outside the office you've applied to, as it gives you more of an idea of the firmwide culture rather than that of just one location."
Choosing whether a firm is the right one for you or not is difficult enough when you're able to snoop around the office and scout out the people. How can vac schemers go about doing that from their dining room table? Because there's less physical contact with the firm, Powell warns that "it's very easy to get swept up in the brand a firm wants to put across" in a virtual setting. Though a firm's reputation is important, Powell tells us "it's key that candidates engage with a firm that mirrors their values and would offer the training contract they'd want to complete." We'd agree with the advice not to get side-tracked by superficial marketing and "make sure you're scrutinising the experience, ensuring it mirrors your values effectively."
At the end of the day, remember that "one of the key points of a Placement scheme is the ability to find out if the firm is going to be a good fit for you, just as much as the other way around."