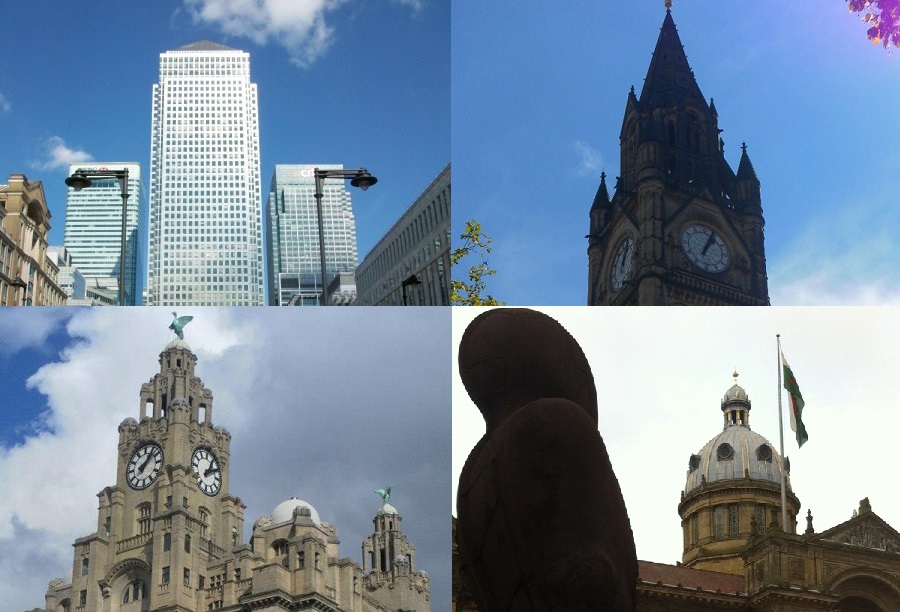 Whether you want to work in London or outside it, you may wish to choose a firm which has a strong UK-wide market recognition and a presence in several major UK cities.
Why work for a national firm?
Here on the Student Guide we're always banging on about how every firm has its own unique qualities, and this is true of national firms too. But still, it's possible to discern a number of distinct attractive qualities which these firms have. Here are five of them:
Mobility

–

 As one trainee source told us: "My firm has fantastic national coverage and I like the idea of potentially moving between offices." Working at a national, multi-site firm makes it possible to move across the country while remaining with the same employer.
Quality – Many national firms are very well regarded in the market for the quality and complexity of the legal work they undertake. For example, Pinsent Masons is as highly regarded nationally for its AIM work as City slickers Travers Smith and Bryan Cave Leighton Paisner; likewise Addleshaw Goddard outperforms both Clifford Chance and Allen & Overy in the civil fraud arena.
Variety – Often, though not always, departments within national firms are less singular in their focus than those at London's City and West End firms. So in a corporate department you might see both capital markets and M&A work, for both financial institutions and manufacturing clients. And an employment team might represent both employers and employees. At larger national firms there's international work too. One trainee reflected: "I wanted to work in the North West, but be able to use my language skills on international matters too."
Community – Outside London, national firms are usually closely integrated in their local business community. Trainees may be encouraged to participate in events organised by the local Junior Lawyers Division, while firms may sponsor community pro bono projects, business awards, or university events. "I studied at the University of Manchester," recalled one trainee "and when I was there I really noticed that my current firm funded events like debating competitions on campus."
Recognition – Compared to smaller local firms outside London, national firms have greater market recognition across the UK, in London and sometimes overseas too. After you've completed training you may wish to move to another firm or work in-house, in which case that recognition will be a helpful career booster. One interviewee told us: "I knew I wanted to work for a commercial firm in Birmingham, but I also knew I wanted to work for a large firm with a good national reputation."
What is a national firm?
So now you've got your heart set on joining a national firm. Now here's the problem: any firm with more than one office will call itself 'national'. But you don't want a wannabe, bandwagon-embarking, pseudo-national firm. You want the real deal, so what next? 
Chambers UK is a useful tool for this, with its practice area rankings for 'UK-wide' and 'national leaders outside London'. But a single-site law firm can legitimately lurk in these league tables too. So, in our view, a bona fide 'national' firm should have the following:
at least three offices in England and Wales;

AND

offices in different English regions, both in the North and the South;

AND

at least three UK-wide or 'national leader outside London' Chambers UK rankings.
There are twelve or so firms featured in Chambers Student which meet these criteria. We've done your homework for you in the table below:

Of course, it's possible to set up different criteria so that different firms roll out of the equation, but we think the table above gives a good idea of what national firms are out there. But it's not a ranking and not a definitive list.
Types of national firm
There are six firms that stand out in the table above, having more than 20 UK-wide rankings each: CMS, Eversheds, Pinsent Masons, DLA Piper, Addleshaw Goddard and Clyde & Co. The first five are all big national players with a strong presence in London and the major regional centres of Manchester, Leeds and Birmingham. All six are more focused on corporate, finance, and commercial litigation than the other firms in the table above. All of these, (along with Womble Bond Dickinson, DWF and Squire Patton Boggs) also have a significant international presence, and a big part of their business strategy is focused on overseas expansion, as evidenced by Pinsent Masons' recent opening in Australia and Eversheds' statement of intent to expand in the US.
Several of the other national firms listed above have a distinct (often non-corporate) flavour to their work. For example, Mills & Reeve is noted for its education and healthcare expertise, Irwin Mitchell is big on personal injury and clinical negligence, and BLM has a focus on defendant-side insurance litigation.
Some other law firms featured in Chambers Student have a national reputation, but they're geographically limited, so can't really be counted as 'national firms'. This is true of many London firms, from the magic circle to West End outfits like Lewis Silkin and Harbottle & Lewis, and outside London too you'll find a number of nationally renowned firms. Here are four noteworthy examples:
If you want to find out more about which firms offer training in which UK cities, read our feature on Choosing a firm by location.