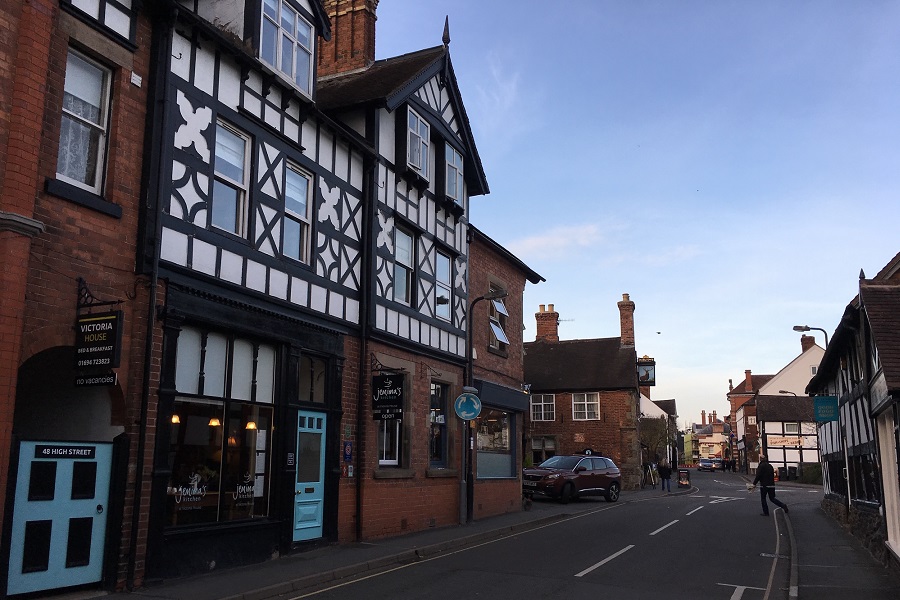 Choosing a high-street firm can lead to a host of rewarding experiences. Among the highlights are daily client contact, a spread of cases and close ties to the local community.
What is a high-street firm?
Chambers Student is largely devoted to corporate and commercial outfits. We make no apology for this – these firms are the biggest and offer the most training contracts of any group. Still, the firms covered in this guide only account for around 2,500 of the 5,719 training contracts offered in 2016/17. Of the remainder, many are up for grabs on the high street.
There are around 11,000 law firms in England and Wales, many of which are smallish outfits that service private individuals in their local area. High-street practices can range from long-established bands of several dozen lawyers in a town centre to sole practitioners setting up shop in the suburbs. They come in all shapes and sizes, but we reckon there are four main characteristics that distinguish the high-street firm from its larger corporate/commercial counterparts:
Location. You guessed it – they're based on high streets, whether that's in a Leeds, London or Birmingham suburb or in a small city or market town. So you might find a firm wedged in between a kebab house and a branch of JD Sports.
Practice areas. High-street firms act primarily for private individuals. Their core practices are wills and probate, conveyancing, and private client (tax) on the advisory side, with family, personal injury, employment, immigration, crime and social housing on the contentious side. They might also provide commercial and property advice to small businesses.
Legal aid. State-funded undertakings traditionally make up a large proportion of high-street firms' work, though not all of it by any means. In fact, ongoing cuts to legal aid mean these firms are taking on an increasing number of commercial and privately funded clients just to stay afloat.
Direct access. People literally walk in off the street to ask advice from a high-street firm, much as they might walk into M&S for a sarnie. This direct access creates roots in the local community, a key hallmark of the high-street practice.
Of course, firms vary in endless ways – there are many that fit into some or all of the aforementioned categories yet don't consider themselves high-street practices (and rightly so). So be careful with labels as some firms are prouder to assume the 'high street' moniker than others. For all intents and purpose of this guide, however, let's assume a firm that primarily does legal aid work, acts almost exclusively for individuals and has its digs on a shopping street is a high-street firm.


Recruitment on the high street
Trainee recruitment at high-street firms varies wildly, and the ins and outs of the process very much depend on the firm. The biggest might hire as many as half a dozen new starters a year while the smallest take just one every few years. Likewise, some recruit two years in advance, others just a few months before a September start.
Many firms have a formal application process consisting of an application form/cover letter, an interview and skills assessments, but it's not uncommon for selection at smaller units to happen on a more informal nudge-and-a-wink basis. Others still prefer a more indirect approach, taking on paralegals and offering a training contract after six months or so provided they're up to scratch and the budget allows.
Interview questions are likely to address issues relating to life at a high-street firm. One of the more colourful examples we heard was: "What would you do if a client came into the office drunk, demanded their files back and threatened to sue us?"
Some firms receive as many as 500 applications for just three or four trainee places.
High-street firms may lack the brouhaha surrounding City behemoths, but that's not to say that getting into one is a walk in the park; in fact, some receive as many as 500 applications for just three or four trainee places.
Like with corporate and commercial firms, good academics are essential to getting your foot in the door at a high-street fixture. Specific requirements vary from firm to firm – some will happily accept candidates with a 2:2, for example – but the market for training contracts is so competitive that most firms can and do use the 2:1 mark to whittle down applicant numbers.
Relevant work or experience is a similarly important factor in landing a spot – experience working in the public sector, volunteering or paralegalling are all seen as big pluses – as is choosing LPC electives that reflect a high-street firm's practice. "Corporate finance doesn't look good when you're looking to practise family law," one recruiter told us.
Don't underestimate the power of local know-how, either, especially for firms in small cities and provincial towns – familiarity with local folk and their businesses can go a long way in demonstrating a candidate's ability to engage with a town's community.


Work on the high street
Like their corporate counterparts, high-street trainees spend time across their firm's different departments. The firms we visited to research this article offered a mish-mash of stints in crime, immigration, family, private client, personal injury and housing/litigation.
Seat options are likely to be somewhat limited given a high-street firm's smallish size, but in many ways the system is more flexible than at big firms. Some operate around the classic 4x6 scheme while others offer seats that can last six, eight or nine or even twelve months. "It's a bit of a juggling match as it's not the case that everyone spends the same amount of time in different teams," a trainee told us. "If you're working on a case and a team needs you to stay for an extra month or two, then you'll often do so."
Seat options are likely to be somewhat limited given a high-street firm's smallish size.
Seat allocation is often arranged one-on-one with the training partner. "If trainees have a seat they particularly do or don't want to do – or they are not enjoying their seat – they just come and talk to me," one high-street training partner told us. At smaller firms with only one or two practice areas trainees are occasionally 'seconded' to another firm or organisation to satisfy SRA training requirements.
Wills and probate lawyers draft and provide advice on wills and help executors deal with estates. They also counsel clients on contested probate and disputes over legacies. The job isn't always as office-bound as it sounds. Case in point: "I went to a car yard in North London to help with a probate valuation of a Lamborghini," one trainee told us.
Conveyancing lawyers draft leases and documents related to the sale and purchase of residential property. They also occasionally advise small business or farms on commercial property.
Private client lawyers advise the rich-and-not-so-famous on wealth management and tax issues. (Note that some high-street firms also use the term 'private client' to distinguish individuals paying for services rather than being legally aided.) Tax isn't everyone's cup of tea, but changes to private tax regimes and increasing government scrutiny of tax avoidance and offshore wealth have kick-started many people's interest in the practice.
The bread and butter of family law is divorce, be it messy or tidy. While this type of work can prompt some interesting research – "I had to contemplate whether it was best to organise a divorce in Russia or in the UK" – some cases are marred by domestic abuse and violence. "We see the most abject misery coming through the door," one trainee lamented, "including marriage problems, domestic violence, child abuse. Some of our clients are very upset – you see the hardest side of their lives."
Personal injury cases are usually run on a no-win, no-fee basis. (There's been no legal aid for this area of law since the late 1990s.) High-street firms act almost exclusively for claimants, with their costs covered by pay-outs from defendants. Cases range from slips and trips to workplace accidents and loss of limb, and their value can be anywhere from a few grand to a million pounds. (An interesting detail: given the large number of Polish workers in this country, many workplace-related personal injury practices offer Polish-language services.) The Jackson reforms to civil litigation are bringing about significant changes to fee structures in this area.
Given the large number of Polish workers in this country, many workplace-related personal injury practices offer Polish-language services.
High-street crime lawyers defend people accused of misdeeds ranging from common assault and drug offences to rape and attempted murder. Lawyers and trainees often obtain police station accreditation to plump for criminals who've been hauled in by the Bill. As one trainee pointed out, "You're never sure when someone will be arrested. Being called out to a police station at 2am is not everyone's idea of a great job." It's the solicitor's job to help the accused give statements and guide them through trial proceedings by instructing counsel and appearing in court. High-streets firms were at the forefront of defending those accused of crimes in the wake of the London and UK 2011 riots. Legal aid budget cuts and other reforms are having a big impact on the livelihood of high-street crime practitioners who rely on public funding.
Other contentious areas of the high-street practice include social housing (including landlord-tenant disputes), immigration and employment.
High-street trainees in contentious practices will almost always get some advocacy experience. "From day one I've interacted with clients and been involved with simple advocacy," one proudly told us. "I successfully obtained a contact order by consent from a district judge at the Principal Registry of the Family Division."
Trainees are also often tasked with dealing with initial enquiries from potential clients who phone up or walk through the door. "Our door is always open to the people of Camden," one trainee in that London borough told us. "We get the great and the good dropping by. We'll get a call from reception saying there's someone downstairs, and it's our job to take their details and filter out the nutters." The reception areas of high-street firms are a hive of activity and, much like a doctor's surgery or local council office, can bear witness to all sorts of enquiries: "Someone once came in an asked about name changes for transgender individuals."
Pillars of the community
"Our central position right next to Clapham Junction station is really important to our work and our clients," a trainee at 115-year-old establishment Hanne & Co told us. "Our client base isn't just local, but it is good to be recognised locally as 'the firm down the road'." Partners are often pivotal figures in the local business community, sitting on local committees, attending surgeries at local libraries or law centres, giving talks at schools or helping raise money for local charities.
There's a strong personal connection in the job. A client will refer to you as 'their' solicitor, and instruct you on a whole range of fairly simple day-to-day matters from moving house to building an extension on their house. As such, people skills are very important to high-street practice, something that was certainly reflected in the working environment at the firms we visited. "Everyone here has made friends," one trainee told us, mentioning that "some people have lived together as flatmates." Another told us about their firm's social committee, which organises a Christmas party and two other social dos a year. "We hold our events at restaurants in the community to support local business."


Career prospects

We've explained the perks, but what about the downsides to working on the high street? "Not being paid very much isn't ideal, of course," one interviewee admitted bluntly. "But then again, people work here because they want to, not for the money."
Fortunately, trainees aren't expected to burn the midnight oil, though it's hardly a nine-to-five job either. "It's not unusual to work until 7pm or 7.30pm," one trainee told us. Indeed, thanks to the relatively small size of high-street practices it's especially important to show you're committed to the work (seeing as there's much less space to hide).
Trainee retention rates are lower on the high street than at corporate/commercial firms.
On average, trainee retention rates are lower on the high street than at corporate/commercial firms, although this varies from firm to firm and year to year. "My firm's been candid with us – we know they can't promise us anything at the end of the training contract," one trainee told us. "I'm not presuming I'll be offered a job because the firm doesn't have the space to keep on all of its four or five qualifiers." A partner at the same firm estimated it keeps on around 50% of trainees each year.


The legal aid saga
As a result of government cutbacks, legal aid is being removed from many employment, family, housing, immigration, debt advice and benefits cases. For example, all family and divorce cases in which there are no violence or guardianship issues are now prohibited from receiving legal aid. It is also being removed from all immigration cases except for those related to asylum, human trafficking or other violent activities.
"The impact of these cuts will be significant," a high-street partner warned, touching on another source's dire prediction that "the cuts will ultimately cost the government more money in the long term." Moreover, since legal aid cases often account for a substantial proportion of trainee work, the cuts mean high-street firms are coming under pressure to cut recruitment numbers.
Since legal aid cases often account for a substantial proportion of trainee work, the cuts mean high-street firms are coming under pressure to cut recruitment numbers.
To cope, many high-street firms are focusing on bulking up the privately funded side of the business by winning more work from local businesses and wealthy individuals. Another strategy is seeking out work in areas that are as yet unaffected by the cuts.
Unfortunately, however, it seems inevitable that the cuts will have major consequences. Many small high-street firms that rely entirely on legal aid will doubtlessly be forced to close, and the overall number of trainees recruited onto the high street will most likely decrease in years to come. Read our feature on Becoming a legal aid lawyer to find out more.
Despite changes to the market, working on the high street remains a rewarding experience for many. Trainees get the chance to become closely embedded in their communities, work face to face with clients and advocate on their behalf on matters of great personal importance.