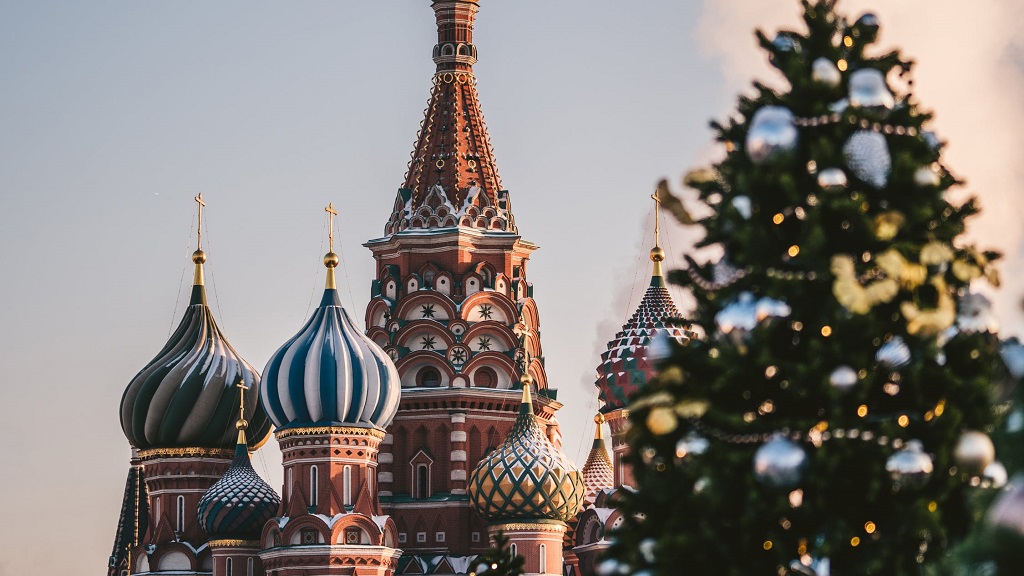 Famous for its onion domes, revolutionary past and sinister Kremlin plots, Moscow – and Russia as a whole – has undergone huge changes culturally and politically since the fall of the Soviet Union. However, despite opening its doors to foreign business and tourism, Russia can still be a bewildering and alienating place to outsiders unused to gangs of gun-toting riot police, endless red tape and big helpings of authoritarianism.
Despite sanctions and the hotting up of political tensions between Russia and the West, an equal number of law firms as in previous years are still seconding trainees to Moscow.
Legal market
Essentially you'll find the same practice areas in Moscow as you would in London, but some of these, such as tax, litigation and employment, are dominated by Russian-qualified lawyers in native firms. International firms with a Moscow outpost largely work across corporate/M&A, banking and finance, capital markets, real estate and energy – lots and lots of energy, especially oil and gas.
Certain sectors are thriving, such as infrastructure and transportation, and as Russia is rich in natural resources there are many long-term projects relating to oil and gas (which contribute around 25% of Russia's GDP), gold mining, minerals and coal. Energy work is divided into upstream and downstream – the first dealing with matters from the ground to the refinery, and the second dealing with gas and petrol stations and electricity supply. The small size of law firm offices means you can expect a hands-on role in some top quality work.
However, with oil prices plummeting and the rouble struggling, Russia is facing an economic downturn that could change the face of the country's legal market. Moscow-bound trainees can expect a rise in bankruptcy-related M&A deals, insolvency cases and international litigation work. Furthermore, secondments in Moscow could be under threat as political and economic relations between Russia and the West worsen as the result of the conflict in Ukraine and related sanctions. It's not unthinkable that the Russian state could start confiscating US and European corporate assets if coercive political sanctions continue. For the moment most firms' overseas seats remain in place, but if you have your heart set on working in the Russosphere, be aware that this could change in the future.
In 2016 the number of firms reporting to us that they were seconding trainees to their Moscow offices dropped by 50% from 13 to six. There are a number of possible reasons for this: Russia's 2016 economic slump (GDP is predicted to fall by 1.2% in 2016), the worsening political relationship between the Kremlin and the West or it could just be coincidence. 
Local business culture
Russia can be a baffling mess at times and you shouldn't expect the commercial etiquette you're used to back home. Bribery is rife and lawyers aren't above charges of corruption. (One recent political sticking point between Russia and the US revolved around the death-in-custody of Sergei Magnitsky, a lawyer arrested on fraud charges.) Since so much of the business protocol has fed through from the oligarchy, extravagance, sexism, intimidation and secrecy are all things you may encounter. That said, it is a country of vast opportunities and finding your feet in Russia can put you in very good stead for the future.
One insider said of their seat in Moscow: "It's like the Wild West at times, with fewer rules and clients that want us to go in all guns blazing," and in transactional matters, "negotiations can be difficult." This being the case, it was reassuring to hear that within the office, "there's more exposure to partners, who we get to work with directly" Another trainee told us: "It's very different from London in terms of how clients communicate with their lawyers – it's more common to do business face-to-face than by email or teleconference." English is the default language for most international firms, but you'll hear Russian spoken by colleagues and clients. Many firms offer intensive language lessons prior to departure and even if you only grasp the basics, they'll prove useful when it comes to navigating the Moscow metro. If you are familiar with the language of Pushkin and Tolstoy, expect to pick up a few translation tasks.
Perks
Moscow's climate ranges between two extremes: temperatures are known to reach -30°C in winter, while they can easily exceed 30°C in summer. Still, as one trainee told us: "It's quite romantic to see Moscow in the snow."
Rookies tend to be well looked after, with language classes, centrally-located apartments and food subsidiaries all provided. As one interviewee, recently back from a Moscow seat, fondly lamented: "I'll miss the free lunches, particularly the very nice potato dauphinoise!" Another source said: "You are part of the network here," and we heard all about Moscow's "decadent, hedonistic" social scene. Most new arrivals mingle with the welcoming expat community and you'll find almost everyone has a good tale to tell of their encounters with Russian bureaucracy.
The Kremlin, the Tretyakov Gallery, Red Square and Lenin's mausoleum should all be on your hit list during your stay. Should you ever tire of Moscow, take the high-speed Sapsan train to St Petersburg, dubbed the Venice of the North or, alternatively, there's a circuit of ancient, picturesque towns to the North-East of Moscow known as the Golden Ring.