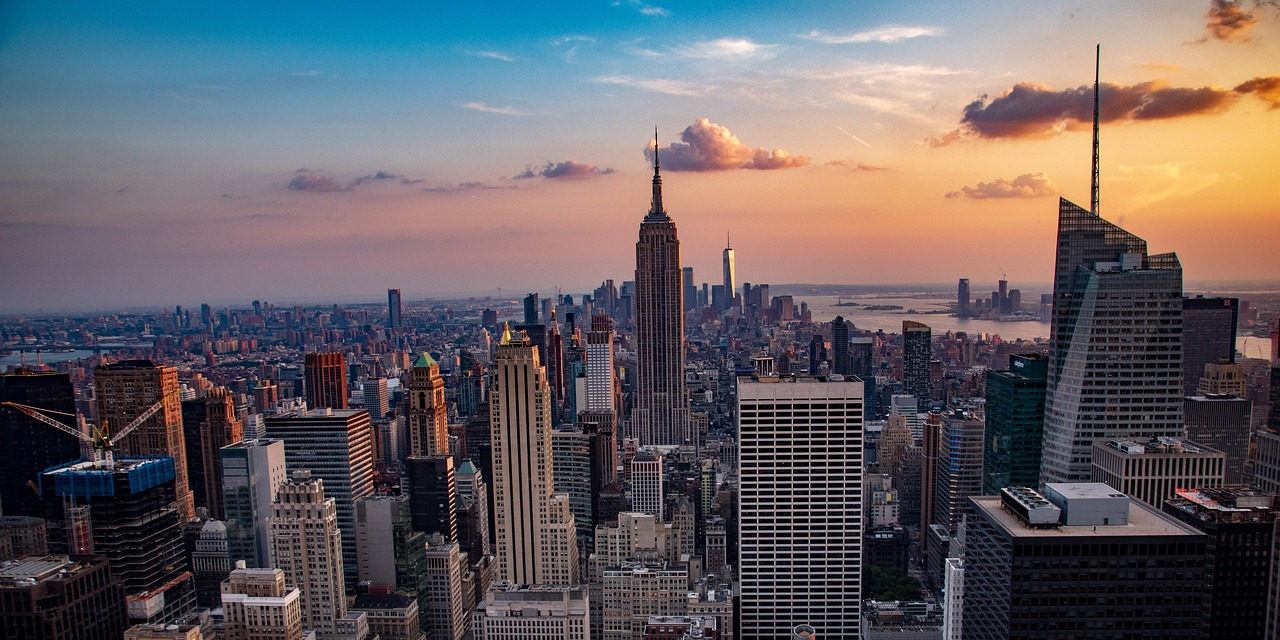 Covid-19 may have put the brakes on trainees and lawyers going abroad, but international law firms are ready to restart overseas seats once foreign travel gets the green light again.
At global outfit White & Case, trainees are guaranteed a seat abroad. We spoke to a few members of the W&C team about their experiences.
Where were you seconded to?  
Nate Crowley, counsel: I did a client secondment to the fixed income, credit and commodities legal team at a bank in Hong Kong.
Emily Elliott, associate: I was lucky enough to undertake a bank finance seat in the New York office, which is arguably the most sought-after seat amongst the trainees at White & Case!
Hazel Levent, associate: I was seconded to the arbitration team in Paris.
Ola Sanni, NQ: I did two international secondments: the first was to the UAE, where I spent two months in the Abu Dhabi office then one in the Dubai office.  Whilst there, I supported the corporate M&A/Private Equity team. I then spent six months supporting the capital markets team in Frankfurt.
My opportunities were unique, since I spent the first three months of my seat based in the London corporate practice and the second three months in the UAE.
What sort of work did you undertake overseas and how did this differ from a comparable seat in London?
NC: The day to day work was generally similar to an equivalent client secondment in London, but it provided an invaluable insight into market practices across Asia-Pacific and the geographic coverage of teams meant no day was the same.
OS: In the UAE, my work included assisting strategic investors, private equity funds, sovereign wealth funds, family offices and corporations in relation to PE/M&A transactions across several industries in the GCC. The nature of the clients differed from my work in London, since I had greater exposure to sovereign wealth funds and family offices, whilst the clients in London were predominantly corporations and private equity funds. By virtue of the smaller office size, the level of responsibility and exposure assigned to trainees was higher, which meant I often found myself managing and taking ownership on deals, as well as having more involvement with business development.
In the Frankfurt office, my work involved assisting corporations and financial institutions across a variety of debt capital market transactions. Since the majority of our issuer clients were domestic, i.e. German based corporations, I gained a deeper understanding of the German business climate and financial markets. It differed greatly to London, where the issuers we advised were predominantly based internationally and included a mix of corporations and sovereign/quasi-sovereign clients.
HL: It was my last seat so I was already a "seasoned" trainee, but it was more autonomous. Due to the nature of the French legal education system, UK trainees are treated as first year associates equivalent which means you are finally not the most junior in the team!
EE: The majority of the work generally consisted of new leveraged finance deals, but I also undertook some restructuring work. I worked on both English law and New York law governed documents during my seat, and I would say that the work was typical of that done in a bank finance seat in London, although I had a lot more responsibility as the junior support on the deals in NYC.
The New York leveraged finance market was quite buoyant at the time so there were ample opportunities to get involved with a number of different high-profile deals and to work with a plethora of different partners / associates within the firm and key clients.
What was the highlight of your overseas seat?
HL: I really enjoyed leading the UK law aspects of a case as the only UK lawyer on the matter.
EE: It was the generous amount of social and networking events hosted by the New York team – there was definitely more emphasis on face-to-face contact with clients in the Big Apple. A particularly noteworthy event was the annual cocktail party for one of the firm's key clients, which took place on the trading floor of the New York Stock Exchange. Not only was it a really fun event in a spectacular setting, but it was a great opportunity to meet and get to know your counterparts at the client.
NC: I was only four weeks into my secondment when the Covid-19 pandemic hit Hong Kong. For me, the highlight was seeing how the institution I was seconded to pulled together in a such an inspiring way and kept its business running almost as normal in crazy circumstances. It led to some truly unique shared experiences.
OS: The highlight of my secondment was in the UAE when the Dubai and Abu Dhabi offices hosted a social at the Formula 1 Abu Dhabi Grand Prix in 2019. Several of our key clients were invited to the event and it was a fantastic opportunity to get to know my colleagues as well as networking in person with several clients in a fun and informal setting. 
"By virtue of the smaller office size, the level of responsibility and exposure assigned to trainees was higher."
What was the culture like and how did it affect your experience working there?
OS: Although the culture in the UAE and Germany were very different, I still found the same friendly and collegiate environment that I was accustomed to in London. I received the same level of personal training and was assigned an English law qualified supervisor in order to ensure that I get the most out of my time spent overseas.
The Dubai and Abu Dhabi offices are very international and include lawyers recruited or seconded from across the world, including the United Kingdom, South Africa and Australia, alongside some native UAE nationals. Due to the high concentration of expats in the offices, who were often based away from their home-countries, a greater emphasis was placed on workplace friendships and group activities which made my experience here very satisfying.
The Frankfurt office comprised mainly of German nationals but also had a sizable portion of staff recruited from the UK and the USA. Whilst German was the main language spoken in Frankfurt, the work was conducted in English and virtually all staff-members spoke a good amount of English –  therefore I was still able to engage with and build relationships with my colleagues and meaningfully contribute to the team.
HL: Paris is a very unique environment for arbitration in the sense that it's very international and attracts great talent. It was a great experience to be immersed into it and its international nature meant that it was very open and welcoming.
NC: The culture and approach to work at the client was very different to private practice with a usually intense day working with the business teams and a more definitive 'end point' to the day. Similar to White & Case, it was a friendly and approachable culture and fellow lawyers (supervisors and peers) were always ready to help, whether it be pointing you in the direction of a good place for lunch or queries as to how to follow internal processes.
When you first returned to the UK, what did you bring from the secondment?
OS: My international secondments provided me with valuable insight into the different legal jurisdictions and business cultures within the White & Case network. I built some key relationships with colleagues, several of whom I still work with on cross-border transactions.
Due to the smaller office sizes in Frankfurt and the UAE, I was given greater responsibility and more independence in my work and with my interactions with partners and clients. This was a crucial learning opportunity, which stood me in good stead upon qualification.
NC:  The secondment helped facilitate my transition to the Hong Kong office from London and provide experience in the Asia-Pacific region.
HL: I was ready to take on more responsibility as I had become more autonomous. When you are abroad you have to make the effort to meet new people etc. you are not with your trainee cohort. It also afforded me an even more open-minded approach and made me realize how dynamic the arbitration community is.
Crucially it also meant that I established ties with the Paris office, which I returned to on a permanent basis several years later.
EE: In New York, I was treated more like a first-year associate - I was given my own office and generally had a lot more free reign on matters, including more direct client contact. This is a relatively common experience amongst trainees who go on secondment to the New York office as there is no training contract scheme equivalent in the US. This most definitely accelerated my learning and development, and ultimately gave me a lot more confidence as a newly qualified lawyer in the London office.
How has your experience of doing an international seat enhanced your current practice?
OS: Following my secondment to the UAE, I was offered the opportunity to qualify into the Dubai Capital Markets team. I took up the offer and have since relocated to the UAE.
EE: As a lawyer at White & Case, you regularly work with lawyers across various jurisdictions and have a culturally diverse client base. It's therefore incredibly important to have a global mindset and learn how to interact and deal with clients and lawyers from across the world. I was therefore very eager to take on similar opportunities in my career at White & Case post-qualification, to build on these skills.
During my first year of qualification, an opportunity arose to go on a 6-month secondment to the Dubai office, and I immediately jumped at the chance. This enabled me to not only create and strengthen relationships within the internal White & Case team in the Middle East, but also allowed me to establish and build new client relationships in that area and gain more exposure to business development activities.
"Following my secondment, I recognized the importance of building a strong network across the firm."

How do you anticipate your experience overseas will affect your career trajectory heading into the future? 
OS: My experience overseas made me aware of the different international opportunities available for English-qualified lawyers. There is scope to practice English law in a number of jurisdictions across EMEA, since it is often the law of choice for several cross-border corporate and financial transactions. Moreover, working overseas (particularly in emerging regions like the Middle East) gave me exposure to a spectrum of complex and novel transactions, many of which were firsts of a kind. I greatly enjoyed the nature and breadth of work I was exposed to, which ultimately influenced my decision to qualify in the Dubai office.
HL: It adds to my toolkit of experiences and allows me to work with more people across practice areas as well as the industry. On a more practical level I feel it's valuable to be able to "speak the same language" – not just literally but also in terms of understanding cultural nuances, norms and ways of working – this goes for colleagues but also the wider community of arbitrators and institutions.
EE: It has most definitely helped me to establish a great internal network across the globe. Following my secondment, I recognized the importance of building a strong network across the firm, and I still try to make a habit of dropping into local offices whilst away on business (or, dare I say it, holiday) in order to meet and establish new contacts across the firm. So far, I've visited other offices in New York, Miami, Hong Kong, Madrid, Paris, Milan, Prague, Sydney, Dubai, Doha and Oman – with the hope of visiting many more post-Covid!
NC: It was very helpful and, I believe, instrumental in my promotion to Counsel from Associate.
What advice do you have for trainees who will be doing an international seat?
NC: For both trainees and associates, make the most of understanding the nuances in your practice area of advising in different regions; even if you are returning to your 'home' jurisdiction, it offers different solutions to similar issues as they arise.
OS: My biggest piece of advice to trainees undertaking an international seat would be to fully immerse themselves in the work, the team and to the wider environment of the country/jurisdiction. The contacts you make, together with the higher levels of responsibility you  often experience during an international seat, can prove to be a solid springboard in preparing you for life as an associate and may influence the practice area or even office you choose to qualify into.
EE: I would encourage trainees to network as much as possible during their seat abroad. That means not only attending internal and external networking events hosted by the relevant team, but also taking advantage of office wide events, and actively seeking out work relating to business development and pro bono activities. This helps trainees to get exposure to a diverse range of people and raise their profile during their international seat, with a view of building and establishing an internal network around the firm. This network could prove invaluable during their future careers at the firm.
HL: Make the most of it, meet people in the legal community that you work in and try to get to know the culture – who knows, you might be going back there!