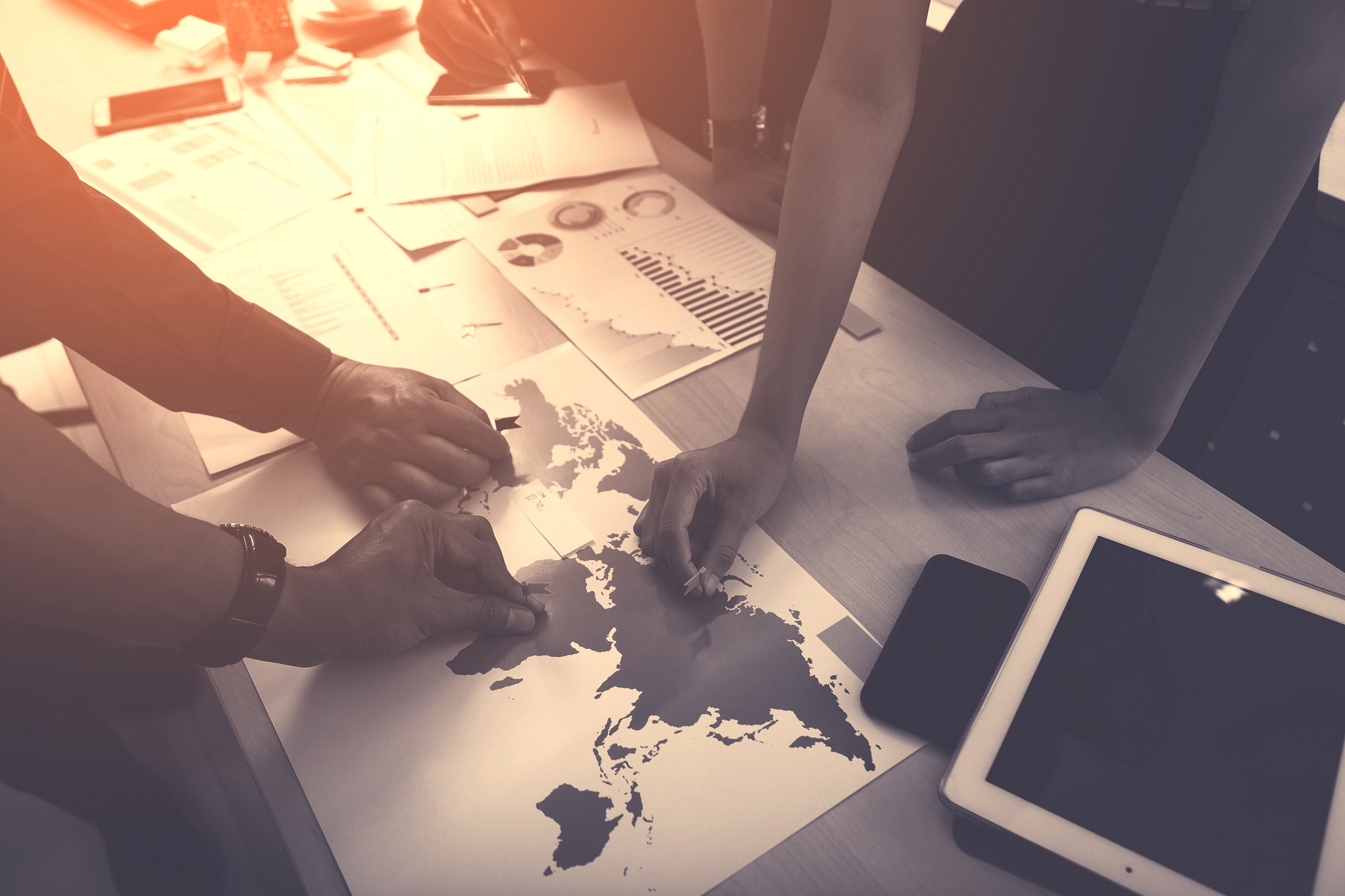 The idea of the international law firm is far from new; UK firms have ventured overseas since the 19th century. What has changed is the number of firms with offices overseas and the increasing desire to plant flags around the globe.
Why firms have overseas offices
Big firms are canny operators. They understand that thriving in a competitive international legal market requires a network of overseas offices (or relationships with over-seas firms) in regions with strong economic growth. China and the Far East are of real interest at present, as are Central and Eastern Europe, the Middle East, Africa and resource-rich parts of Central Asia. Despite its economic draws, India has so far avoided invasions due to its strict Bar Association rules.
The downturn in the world economy has, largely, not dampened this thirst for expansion, with firms becoming ever more determined to invest in developing countries where growth has been affected less. The global recession did, however, see some of the magic circle firms retreating in regions such as CEE, which got the former Linklaters offices clubbing together, doing a funky anagram and forming Kinstellar. It's all about following the money and building a presence in the jurisdictions big business clients are hoping to exploit or are already exploiting.
Check out our Table of overseas seats
Where firms have overseas offices
There are so many firms with overseas networks that keeping track of the fluctuation of office openings and closings is almost a full-time occupation. Wherever possible, we've mentioned the main changes from the past year in our True Picture reports.
Predicting which firms will open new overseas offices and who will merge with whom is always a gamble, but palpable trends crop up here and there. Anglo-American mergers are particularly in vogue – Squire Patton Boggs, Norton Rose Fulbright and Dentons are all the product of transatlantic tie-ups in recent years. Several firms – Ashurst, Clifford Chance, DLA Piper, Herbert Smith Freehills and Bird & Bird  – have made similar gestures towards the Australian market.
It's also becoming clear that many internationally minded firms are favouring a business model based on merger between several firms in several continents. Dentons, for example, is the result of mergers between UK, US, Canadian and continental European entities (all of which have occurred have occurred since 2010). One recent trend is for regional/national firms to pursue tie ups with overseas (often US firms): for example, Eversheds has tied the knot with US firms Sutherland while Bond Dickinson has shacked up with North Carolina's Womble Carlyle.
Going abroad as a trainee
There is no question that practising abroad does make your CV shine. So if you're set on squeezing some international work into your training contract, the next step is considering where, and picking a firm where you can be certain of securing an overseas posting.
Of course, competition for seats can get tough, and not all firms can guarantee opportunities abroad ahead of time, but the True Picture reports should give you a better idea of where your luck lies. An important thing to bear in mind is language capability – some firms earmark their fluent German speakers for Frankfurt, regardless of whether they'd prefer to head to New York.
Language skills in general are undeniably attractive to recruiters, particularly those who actively recruit with certain needs in mind. International private client firm Withers, for example, likes to enlist a few fluent Italian speakers in each intake to fill its coveted corporate seat in Milan.
Although time abroad gives you experience of working in another jurisdiction, chances are you won't actually practise foreign law. Still, an overseas seat is without a doubt a very rewarding and challenging experience. For UK firms at least, your overseas outpost will be smaller than your home office, so you're likely to receive a great-er amount of responsibility. Securing the most popular overseas seats often involves waging a campaign of self-promotion back at home. Sometimes you'll also need to gain experience in a certain department in the UK office before you go.
One interviewee we spoke to recently gave a good précis of the advantages of doing a seat abroad: "You get to know other people in the firm and get a perspective on the legal market in other countries. You'll come back with a sense of what it takes for a firm to expand globally and how each office has a different strategy in order to carve out its position and attract the right clients."
Life away from home
Overseas trainees need not worry about feeling isolated in their host country as the local lawyers and staff invariably give a warm welcome to newcomers. In cities with a large influx of UK trainees there's usually a ready-made social scene, so it's likely the first thing to pop up in your inbox will be an invitation to meet other new arrivals.
In Singapore, it's not unheard of for trainees to jet off for group weekends on Malaysian or Indonesian islands, while those in Brussels benefit from their proximity to the vast EU machine and all its festive offerings. 
Another big plus is free accommodation on the firm. Trainees are usually housed in centrally located private apartments. In fact, it may be some time before they can afford such plush digs and domestic perks back home.
An international staycation
Back in the UK, a firm's inter-national footprint will determine what trainees do day to day.
At White & Case there's project finance work conducted in conjunction with Eastern European offices, while Dentons' energy and natural resources work across Africa and the Middle East rakes in heaps of work for London lawyers. Likewise, Trowers & Hamlins' predominance in finance work in the Middle East keeps its City side busy, as does Curtis' relationship with Central Asian government institutions.
International experience looks great on your CV. But think carefully about where you want to go and why.