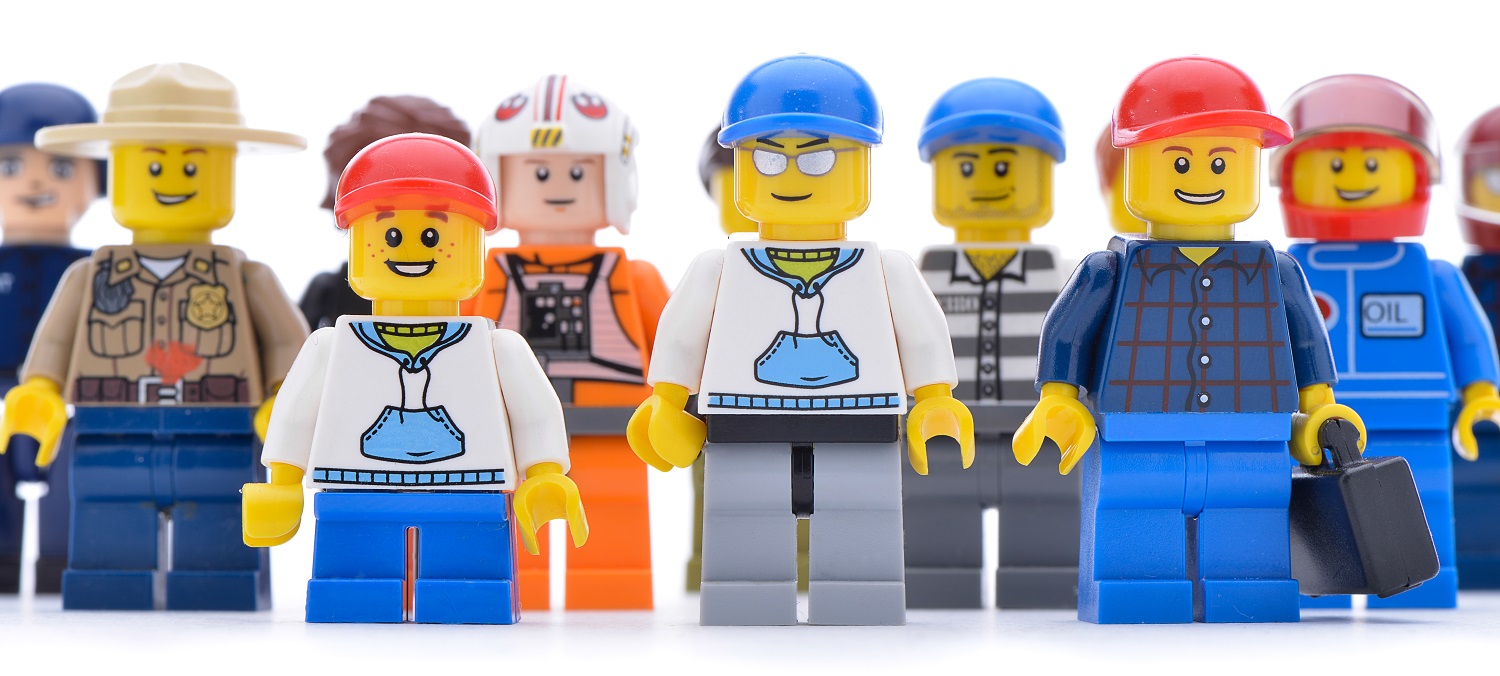 Trainees and paralegals stand to benefit with the new Legal Sector Workers Union. It hopes to become the champion for employees in a sector with its fair share of troubles.
Thomas Lewis, January 2020
The outlook for trade unions is not promising. "Trade union membership levels reached their peak in 1979," says a 2018 report by the Department for Business, Energy & Industrial Strategy. "The proportion of employees who were in a trade union has been on a generally downward trend since 1995." 2018 might have seen a slight increase in membership, but it is a skinny crutch for optimism. To many of us, unions exist only as a peculiarity of the past and the pits, something to get riled up about when a strike delays your train.
It is in this context that the Legal Sector Workers Union appears. Launched back in April 2019, it aims to provide a single, unified union to anyone working in the legal sector: support staff, barristers, solicitors, cleaners, legal executives, security, trainees, paralegals… anyone whose workplace relates to the legal sector, be it commercial, or reliant on legal aid. It's an extremely broad church, encompassing myriad workplaces, skill-levels and demands. "The usual limit to membership of a union is hiring or firing power," says Zach Whyte, a founding member and LSWU activist. "For us it's firing because all tenants in barristers' chambers technically have a say on hiring through a vote."
This is ambitious, and not only because of contemporary apathy towards unions. The British legal sector has never had an effective, unified union. Some legal workplaces are unionized, but they rely on general unions. Thompson's Solicitors, for example, a firm which actually does a lot of work for trade unions, is unionised by GMB. In 2019 staff at the firm threatened strike action over pay. Such action is rare.
Across the channel it's a different story: French lawyers have the Syndicat des Avocats de France (SAF). In the UK, the division of the profession between barristers and solicitors makes things more difficult. In place of a union, both groups have professional associations. But the LSWU doesn't only want to bridge this divide. It also wants to offer support to the lower wage workers who keep the legal sector running. "We chose our name carefully," says Franck Magennis, a founder of LSWU, a barrister at Garden Court Chambers and a lawyer for the union. "We are not lawyers united; not qualified lawyers united. We are workers united."
On this they have backup. LSWU is a branch of the United Voices of the World, a union that made its name improving the conditions of outsourced workers, particularly cleaners, caterers and security staff. These staff, disproportionately migrants, are essential to the lofty institutions UVW are challenging, but they get few of the benefits. In 2017 UVW, through strike action, convinced the London School of Economics to bring its outsourced cleaners in-house. Current ongoing action is targeting a similar outcome for workers at St Mary's hospital and the Ministry of Justice.
UVW now also encompasses branches aimed at architects and, separately, sex workers. Its story sounds a far more encouraging note for unions by exposing a rich vein of discontent among migrant workers and those tangled up in complex industries.
In the legal sector, discussions about the need for a union originated from the cuts made to legal aid. The reduction of funding has wrought widespread damage to firms, sets, law centres and Citizens Advice Bureaux who relied on it. The effects have been stark for access to justice: in December 2018 the BBC reported on a fivefold increase in the number of people representing themselves in court.
The effects were equally stark for workers in the legal aid sector. According to The Secret Barrister, a whistleblowing blogger and author who has continually highlighted the worst flaws in the current legal system, some junior criminal barristers were forced to work 80 hour weeks for as little as 50p per hour. Barristers preparing a complex case could be paid under the minimum wage for a day's work – earning as little as £46.50.
When the Ministry of Justice signalled new changes – the Advocates' Graduated Fees Scheme – criminal barristers took action. In early 2018 they stopped accepting legal aid cases under the fees scheme, then, after a vote by the Criminal Bar Association, threatened to strike. In the end, the Ministry of Justice backed down, releasing an extra £15 million of funding for legal aid.
As the dust settled, discussion began. The CBA had won concessions, but many saw it as a missed opportunity to better address the impacts of legal aid cuts, and to look beyond the challenges facing criminal barristers. "Solicitors perceived them to be negotiating behind their backs," says Franck Magennis.
"…we are looking at how to overcome problems from the bottom up. Who is silenced? Who is being worked into the ground?"
The need for a legal sector union became apparent to Franck while he worked as a paralegal. "This is a tree I have been barking up for half a decade." A meeting of the Materialist Lawyers Group, organised in response to the failure to win more far-reaching changes, was the spark that finally provided the breakthrough. "At that meeting we asked whether a trade union, whether industrial action, was needed to return legal aid." There was clearly a consensus – Franck and others began the process of selecting a union to pick up their project, eventually choosing UVW. "They were at the cutting edge of organising difficult workplaces and had developed a very innovative approach to industrial action. They are members led, meaning they are there to encourage members, not hold them back."
Both Zach and Franck are convinced a union should provide a different perspective of representation to the professional associations. First, it should unite the sector's strand. Secondly, Franck believes that "one difference between us and organisations like the CBA and the LCCSA [London Criminal Courts Solicitors' Association] is that their membership has been top-heavy. They do good, and we are allies, but rather than thinking about partners or silks, we are looking at how to overcome problems from the bottom up. Who is silenced? Who is being worked into the ground?"
Following the lead if its members, the LSWU is prioritising three projects. The first will continue UVW's work on behalf of insourced workers in the legal sector. The second will take up the little known cause of registered intermediaries, while the third will address the pay and conditions of trainees and paralegals. The union is also supporting members in employment tribunals, but Magennis emphasises that these individual claims aren't the priority: "Our emphasis is on collective action."

Intermediaries have a lesser known role in the criminal court system, aiding communication between vulnerable witnesses or complainants, and the police or court. "It can often be quite a transient role because you're working between a number of locations," says Zach. The LWSU wants to build understanding about their pay and conditions. "They're an important part of the justice system, but they're being mistreated," says Franck. "One thing our intermediary members discussed with us is how they're badly treated by judges. Judges will often say that they have no choice but to be in court on a certain date at a certain time. Unlike barristers who are prepared in how to say no to a judge, intermediaries don't have the same means of pushing back. They feel disrespected. There's a gendered aspect to this too as the majority of intermediaries are women."
"…particularly in human rights firms there is a culture of employing paralegals on the promise of a training contract. It's dangled like a carrot but takes years to materialise."

The plight of trainees and paralegals, meanwhile, is one that is especially relevant to us at Chambers Student. Paralegals and trainees who work beyond the high-paying commercial firms don't see royal sums – in fact, some firms fail to pay paralegals the London Living Wage. Franck also highlights that "particularly in human rights firms there is a culture of employing paralegals on the promise of a training contract. It's dangled like a carrot but takes years to materialise. So pay is one thing but some firms also take an exploitative approach." For trainees, the Law Society sets a recommended minimum wage of £22,121 in London, and £19,619 elsewhere. But this is optional – recent research suggested that 25% of trainees are paid less. To highlight injustices around pay, LSWU is currently conducting a survey of all legal sector employees.
But isn't this pressure unwarranted, given that many of the firms paying less are those firms already suffering from legal aid cuts? "If a law firm has tight margins, and especially if it is working in criminal law, it would be self-defeating to ask them why they aren't paying more," Magennis agrees. "But many firms do not have that justification as they are also mixing in commercial work. There are many firms with hundreds of employees, whose partners are doing well, their senior staff are doing well, but they're not paying their paralegals properly."
The issues LSWU is prioritising are indicative of the firm's current membership. Franck emphasises that "the union is members led. The majority of our legally trained or training members are in the legal aid sector. But we're part of a union that made its name taking on big profitable companies. We found in joining UVW that we already had a presence in the corporate legal sphere, supporting outsourced migrants in the precarious jobs they do for magic circle firms."
"…there's sexual harassment, cultures of bullying, and a heinous culture of overwork which sees people chained to their desk with devastating mental health implications."
It prompts us to wonder how LSWU can successfully represent the entire legal sector. Will qualified commercial lawyers ever join? "These firms have impressive profit margins and it seems our legally trained members and paralegals from commercial firms are paid well," says Franck. "But that's not to say there aren't issues: there's sexual harassment, cultures of bullying, and a heinous culture of overwork which sees people chained to their desk with devastating mental health implications."
So why hasn't there been a union before, and, given LSWU's formation, why haven't commercial lawyers flocked to it? I put it to Zach that the culture would never allow for it, that the individuals going into commercial law are competitive, individualistic and not willing to put their careers at risk for slightly better conditions. If they don't think this way before they go to law school, run the application gauntlet and grimace their way through a training contract, then they certainly do afterwards. "I think the legal sector is very cagey about worker rights," Zach responds. "In law school you are trained to accept the way the workplace is. You are not encouraged to change it positively. I've been doing my PSC modules recently, and I stood up in a room of trainee solicitors and CILEx students to talk about the union. My teachers were shocked." On the human side, he believes "it's also down to a hero complex, this idea that we as law students should be unstoppable, indomitable and show no sign of weakness. That shows in the issue of mental health. The statistics are awful."
Zach wants juniors to feel empowered. "Juniors will often overlook their rights. If you don't ask you don't get." And in a set of workplaces averse to, or unaware of unions' practices, Zach still sees a way forward. "How we grow in the workplace is to find organic leaders. People are more likely to join that way." The union's role is to "vocalize concerns and threaten action. We will teach our members in the workplace to organise and lead. Sometimes we'll be invited in to give an additional boost. We don't want to get to the point of a strike. It's about opening the avenues for communication and putting people on a more even footing with their employers."
Law firms might argue they provide these opportunities already. Many firms have trainee committees to help feed back, and there are review processes. But our interviewing suggests trainees hold little sway over big decisions at most firms. Insecurity is also a problem. A training contract is a two-year interview. Then, as an NQ, there's the prospect of the partnership. This creates a culture where people won't speak up. But Zach contends that "you should still feel you can make demands while committing to the firm ethos. The union says it's not personal."
If they need a better reason, commercial lawyers or barristers shouldn't only join for themselves. Solidarity is the point of a union, after all. Franck reckons that "even if the workplace might be slightly individualistic, people may still think becoming a member of a union is fair to the people that clean their offices, to the people working before you in the morning. That sense of solidarity, seeing that people might need assistance, has more appeal than you might think. It is a matter of fairness and justice."
It will be interesting to see how the LSWU progresses. There are so many problems to address in the legal sector that it is fair to wonder whether a centralised effort will not be pulled in too many directions to be effective. But we see how outside pressure regularly spurs legal employers to correct their actions. Publicity is a powerful catalyst to action. The legal profession thinks so highly of itself, of its purpose, that it would seem more shocking were it not willing to accept much of the criticism that is being levelled at it by the LSWU and its members. The government might be a tougher cookie to crack. If we look at the wider context however, it may be that the gig economy, government cuts to public services and loud demands from millennials for a better working life have combined to sow the seeds for a trade union revival. Change can't be left entirely to employers, and unions are a historically proven means of cranking up the pressure.