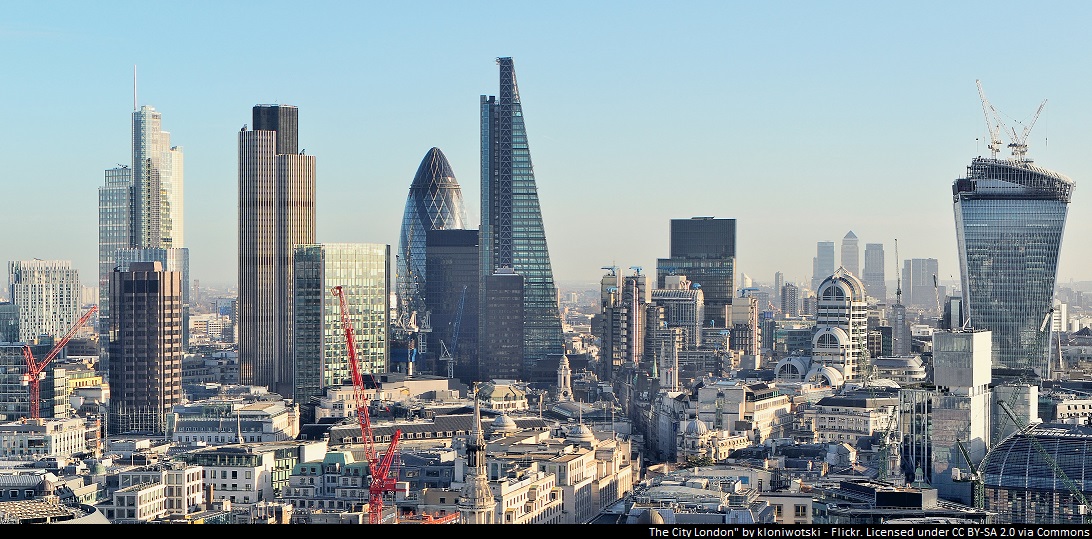 Work in the Gherkin? No, we're workin' *on* the Gherkin.
You've heard of the Shard and the Gherkin. But how about the Pinnacle, the Cucumber, the Cheesegrater, or the Corniche? It's hard to miss the huge glass-clad ego trips cropping up on London's formerly low-rise skyline, sprouting out from the Square Mile and Canary Wharf to Wandsworth, Shoreditch, Croydon and Deptford. And our trainee sources not only work in these blocks (DWF and Vinson & Elkins in the Walkie Talkie, Kirkland & Ellis in the Gherkin, and McDermott Will & Emery in Heron Tower) but also on them.
Chambers UK ranks London firms for big ticket real estate: BLP, Clifford Chance, Herbert Smith Freehills and Hogan Lovells all share a spot in band one. But there's a host of other firms raking in the big bucks thanks to their work on London's tallest buildings. They've more than got their work cut out, too, with over 230 new towers planned for the Big Smoke in the next decade alone.

So what legal issues do these mega towers pose?
Raising piles of cash
London's property market might be ostensibly booming, pushing the price of a garage in Kensington up to £500,000, meaning ex-council flats go for millions, and making renters pay £500 a month to live like Harry Potter under the stairs. But erecting a vertiginous steel-and-glass monolith is a far riskier proposition than sloshing some magnolia dulux on a suburban buy-to-let – over two and a half year after the Shard was unveiled, it's still struggling to attract the longed-for corporate tenants.
Trainees in real estate finance seats will get involved at the very earliest stages of a building's life cycle. Developers must secure a desirable site, high-profile architects, and an attractive offering to convince investors, as well as tenants, to sign on the dotted line. These investors come from around the world, and include pension funds, banks, investment funds, and sovereign wealth funds. One source in BLP's real estate finance seat, which is top-ranked in Chambers UK, revealed that "the seat is very high paced, and very high-pressure compared to a normal real estate seat. You're interacting with very demanding clients: they're from the finance industry so they expect you to work through the night, every night! We act for lenders and borrowers on loan facilities and agreements, which involves coordinating a lot of different people across the firm and helping the client to satisfy all the real estate, finance and tax conditions on a short timescale."
Not in my back yard
Erecting a 1,000-ft glass vegetable won't always delight the locals. Hogan Lovells is currently advising on a planning application for Bishopsgate Goods Yard, but the multi-tower development is attracting opponents including locals who worry that its hulking design is out of step with the low-rise area, and that its mammoth scale will turn Shoreditch into a 'dormitory town'. Developers must consult local residents long before they start digging, and must be seen to take their views into consideration in order to get council approval. Developers often have their initial proposals turned down, resulting in a lengthy appeal process. One trainee in a planning seat at Pinsent Masons told us: "I was actually very involved in contentious work. I attended several planning appeals for a number of days each, and was regularly a main or the main point of contact for our witnesses and counsel, and when necessary the client as well."
Clifford Chance is working for Canary Wharf Group on plans for a 59-storey tower, and its involvement demonstrates some of the cunning strategies developers use to get round planning hurdles. The London Borough of Tower Hamlets has granted planning approval, as the Group has donated three separate sites for affordable residential developments as part of the proposal, which will enable the borough to work towards its housing targets.
Developers have to convince the various regulatory authorities that they're offering real advantages to the surrounding community. The Walkie Talkie's approval was swung in part thanks to its promise to offer a lavish 'Sky Garden' – even though The Guardian's architecture critic has since lamented both the building's 'bullying bulge' and its 'sanitary towel silhouette', and the fact that the 'garden', free of the promised trees, is 'a lot like being in an airport terminal'. Other big developers have promised public squares, great architectural merit, or economic stimulus in an attempt to get the all-important green light from local authorities.
But there are two hurdles that it's harder for developers to argue their way over: protected views and right to light.
Protected views
Views are especially likely to be an issue in residential areas. The capital has 13 protected vistas, most of which centre round landmark extraordinaire St Paul's Cathedral, which was the tallest building in London until as late as 1962. Developers who want to build within these corridors have to consult a mighty list of authorities including the English Heritage, the Mayor of London, and four London planning authorities.

An example of St Paul's Cathedral's great power over the London skyline can be seen in the case of 122 Leadenhall Street, aka the Cheesegrater. Its now-iconic lean (from which is derives its nickname) was a direct consequence of the need to keep the view of the cathedral down Fleet Street clear of obstacles behind the mighty dome. The façade tapers back rather than going straight up in order to avoid despoiling this St Paul's sight line.
Right to light
It might sound like an Aretha Franklin song, but this catchily named legal principle is far from being music to the ears of your average developer. Simply put, it means that buildings that have enjoyed natural light streaming through their windows for 20 years or more have the right not to be put in the shade by new buildings. Before 1832, homeowners had to declare this right by painting the words "Ancient Lights" under their windows – you can still see a few of these signs in London's Soho district – but these days, rights are automatic.
Skyscraper developers often have to find elaborate ways round these rights – the BBC's HQ Broadcasting House has a sloping assymmetric roof designed to ensure local householders get their morning sunshine. And developers who proceed without considering the needs of surrounding buildings can have their hard work pulled down – as in the 2010 case HXRUK II (CHC) Ltd v Heaney, where an injunction meant that the top floors of a building that had already been let were torn down.
Skyscrapping
Local authorities can use Section 237 of the Town and County Planning Act 1990 to override rights to light if the development is in the public interest – which means that developers must pull out the stops to persuade them that their plans are for the good of the community at large.
Protected views are up for debate too, and the Mayor of London's support is key. Luckily for developers, Boris Johnson is a proponent of these urban beacons that outshine even his own lavish platinum mop. He sees tall buildings as a vital economic stimulus to London, and critics of the mayor's habit of overruling councils' objections have complained that developers have a direct line to the top.
London's skyline is an emotive political issue, and life may well get more difficult for ambitious developers in years to come. The Architects' Journal has launched the Skyline Campaign, designed to tighten up regulations governing the overall appearance of London's most famous views.
Buying and selling
For now at least, trainees in real estate seats are part of a buzzing market for commercial real estate. Skyscrapers change hands for sums as dizzying as a trip to the 100th floor, in complex deals that generally involve international investors. One recent deal involved BLP, Nabarro, Macfarlanes, Herbert Smith Freehills and Linklaters all playing crucial roles in a £770 million site purchase by Singaporean sovereign wealth fund Temasek: the site at 22-24 Bishopsgate in the City was originally earmarked for a vast helter-skelter shaped building called The Pinnacle, but the high costs of the elaborate design meant that building work was halted midway though construction as the recession hit. This latest sale will enable a new skyscraper to rise, phoenix-like, from the ashes.
Letting and leasing
Real estate trainees also get involved in multimillion-pound deals to let and lease the high-value floor space in London's tallest buildings, not just to companies, but also to hotels, restaurants, gyms and the odd super-rich resident. BLP has been busy leasing out 28 floors of the Walkie Talkie to a mix of law firms and insurance companies. Some buildings get booked out before they've even been built: BLP has already worked on the letting of eight floors of 1 Bank Street, even though the Canary Wharf development won't be complete until 2019.
Swiss Re-re-refinancing
As trainees in restructuring seats will attest, the legal issues don't stop once the ribbons are cut on these new cities in the sky. The Gherkin recently found itself in a bit of a pickle after it went into administration, despite its healthy 99% occupancy rate. Its plight demonstrates the complex financings that underpin huge developments. One of the two joint owners, IVG Immobilien, chose to denominate their share of the loan taken out to build The Gherkin in Swiss francs. But as the currency's value soared against the pound, so did the value of their loan, until it met the cap set by the lenders. Baker & McKenzie, CMS and Taylor Wessing worked on the Gherkin's subsequent £700m sale to the Safra Group, owned by Brazilian billionaire Joseph Safra.

Like humans, skyscrapers have life cycles that throw up legal issues at every stage, from conception to dusty, dusty grave. And lawyers from not just real estate teams, but planning, finance and restructuring have the chance to get to grips with every last one of them.
This feature was first published in October 2015.