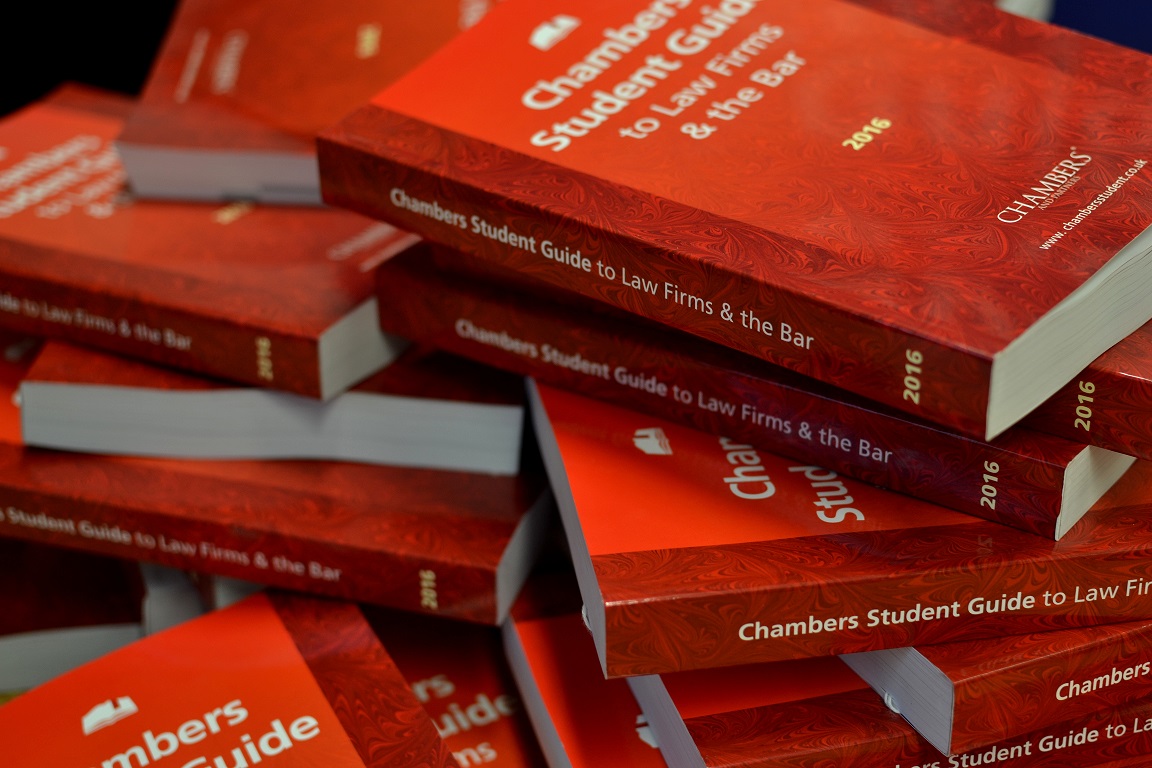 It's red-hot. It's straight off the press. It's the new guide. Ask your careers service for a copy.
The 2016 edition
Personal recommendations are your true ally. Amid the noise of slick marketing campaigns and vendetta-review websites, listening to someone you trust is the only reliable way to understand your future employers. Word-of-mouth accounts are powerful, but they come replete with horror stories of burn-out City life, myths of ogre partners, or glittering reputations based on a single anecdote.
In researching this edition of the Chambers Student Guide, we asked our trainee and pupil interviewees to tell us in the bluntest terms about their employers – about everything they love and everything they loathe. Each law firm and chambers review is the real-life experience of many, but presented in a balanced, considered, and comprehensive form. No other source anywhere can come close to this level of insight. 
This guide might be the most useful thing you read this year, so get stuck in, and we wish you all the best with your career.
Chambers Guides
Chambers and Partners publishes guides to the legal profession around the globe, covering over 190 countries. All our guides have one thing in common: they are independent. No one's money can influence what we say about them.
News and commercial awareness
To stay up to date with all the latest news, commercial awareness, deadlines and application advice why not sign up for our mailings.
For the latest features from our mailings check out our freshly updated Newsletter page.