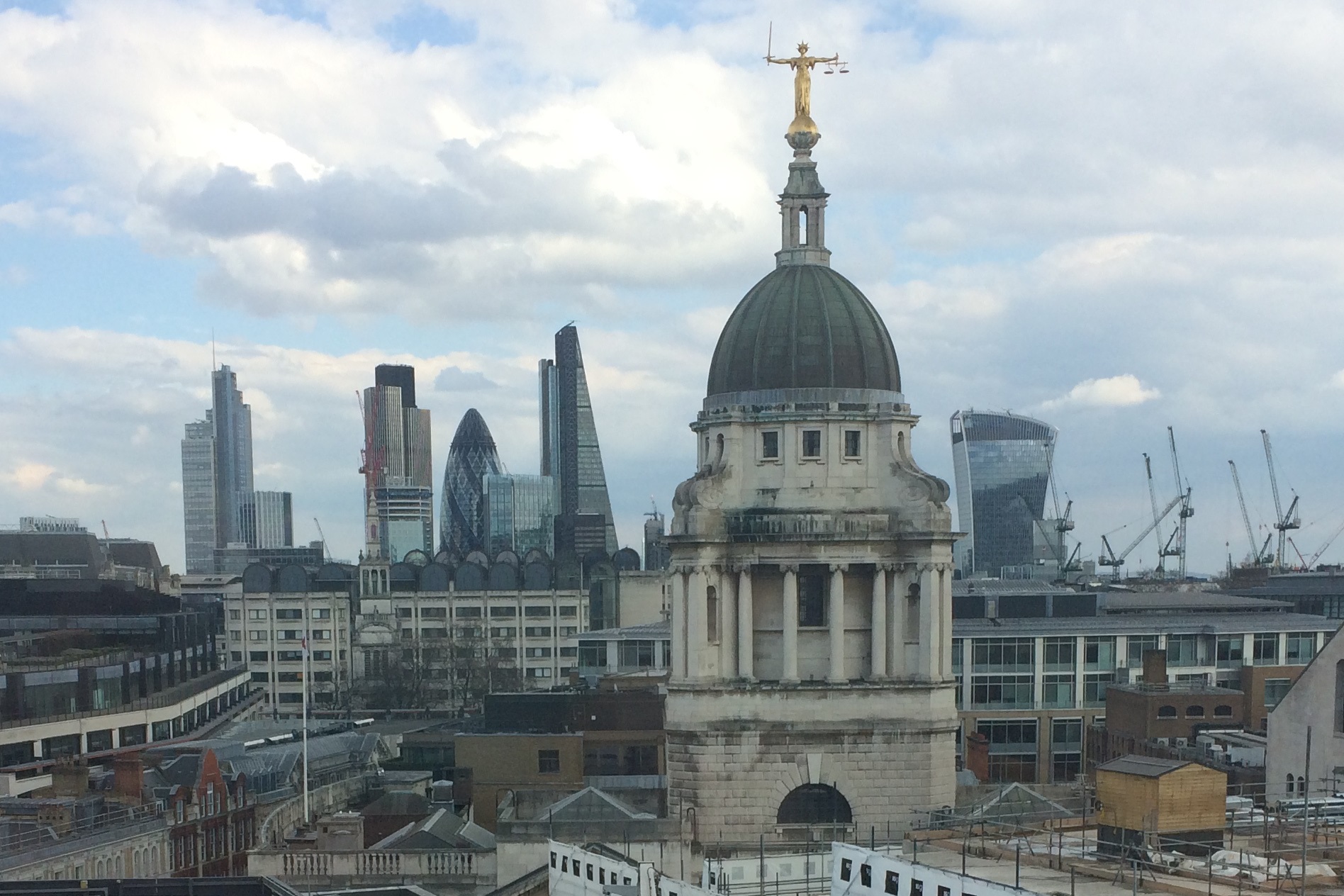 Think there's just one type of lawyer out there? Then think again. A law career can suit all kinds of different personalities.
1. The sector wonk
Some lawyers and law firms are experts at working with clients in a particular industry or sector. They may advise those clients on commercial, corporate, employment or litigious matters, but their focus is on clients operating in one business area. Industry sectors which law firms might focus on include technology, media, shipping, energy or the public sector.
Trainees too can focus on a particular sector. While a training contract does require you to gain experience in different practice areas, it is possible to pick a firm for the sector (or sectors) it works with. For example, you might shoot for Harbottle & Lewis for its media expertise, Ince & Co for shipping, Taylor Wessing for technology or Vinson & Elkins for energy.
Be aware that the focus on a singular sector is stronger at some firms than others. For example, Bristows' work is almost entirely for clients in the creative sector (tech and pharma), while at Dentons energy is just one of the core practices. If you have your heart set on a particular sector then gaining some experience in that area is a good idea – we've spoken to plenty of trainees at shipping firms who've interned at shipping agents and to insurance firm trainees who've worked in that industry.
2. The caped crusader
Many fictional lawyers – from Silk's Martha Costello to law student favourite Atticus Finch – fall into this category. But there are plenty of real-life examples too. These lawyers see themselves as campaigners for justice, fairness and due process – they do the job in order to help those who are less fortunate than themselves or make society a better place for all. They work in practice areas including crime, family, human rights, immigration and fields funded by legal aid. Plenty of aspiring lawyers are attracted by this option: our recent student survey showed that a significant chunk of you want to become lawyers in order to 'make the world a better place'.
If you're interested in the areas of law mentioned above there are a few things you need to be aware of. Competition for training contracts in these areas is particularly fierce – firms tend to be small and don't recruit many trainees. They may not look for candidates very far in advance or only recruit internally; often prior work experience as a paralegal is essential. You also need to know recent case law and follow legislative developments more closely than lawyers interested in other areas. And finally, you need to be aware that ongoing legal aid cuts are severely affecting the work (and fees) available to lawyers in areas like crime, immigration and family. Read more about this in our feature on Legal aid cuts and reforms.
3. The local notable
Lawyers don't just work in London or other big cities. Across the UK's cities and towns you'll find them beavering away in commercial and high-street firms alike. Common practice areas these lawyers work in include property, private client, commercial, pensions, tax, insurance, personal injury and trusts and estates. The law practised in different regions of the UK is coloured by the nature of the economy in those regions – so agriculture is big in the South and East Anglia, private client in the South East, tourism in the South West and the public sector in the North East.
Lawyers and firms alike often have strong links to the local community. Firms may sponsor local award ceremonies or events, while individual lawyers may spend time volunteering for local charities or sitting on the board of governors of local schools. One of the attractions of being this kind of lawyer is that you can become quite a pillar of the community and see the fruits of your labour all around you.
If you are an aspiring lawyer aiming for this kind of working life, you'll most likely need to show your prospective employer that you also have connections to a certain area, through your family roots, university studies or other local connections.
4. The finance whiz kid
For some lawyers the City of London is their world – they work in practices including corporate M&A, banking, capital markets, corporate tax, project finance, asset finance, private equity, restructuring and financial regulation. These lawyers tend to work in big law firms based in shiny glass towers. If you're thinking of Harvey Specter from Suits, you've got the right idea.
City lawyers are closely connected to the worlds of banking, investment finance, insurance and accountancy. They revel in being deal doers – working long hours alongside their business clients and financial advisors to secure financing for a new oil pipeline in Africa or close a merger between two American pharmaceutical giants. The work's often international – alongside New York, London is the global legal hub for business transactions. Besides London, the UK's other major cities are also hives of activity for corporate and finance work – especially Leeds, Manchester and Birmingham.
You'll know if you want to be this type of lawyer if you love reading the Financial Times' business news, your heart starts racing when you see photos of the London Stock Exchange, or your ears prick up when Kamal Ahmed comes on BBC News to talk about new tax rules. To be this type of lawyer you'll need a genuine interest in business and finance and need to understand and appreciate the central role the financial services industry plays in the UK economy.
5. The litigator
If you became a lawyer because you liked arguing at the dinner table as a kid then you're probably a litigator. The man on the street often thinks that all that lawyers do is swan off to court to argue their client's case before a judge. You'll know from the above that there's more to it than that, but there certainly are lawyers for whom disputes and court work are the big thing. First among them are barristers and you can read more about A career at the Bar elsewhere on this website.
Solicitors too are closely involved in litigation and alternative dispute resolution (arbitration and mediation). While solicitors can now obtain rights of audience for all courts and appear in tribunals, the work of litigation solicitors is mostly non-court based preparatory work. Indeed, as a trainee working in the litigation department of a large firm you may never get to see the inside of a courtroom – a case may take more than the six months you spend with a team to go to trial or it may settle out of court. Still, litigation does attract those who prefer a more combative and confrontational flavour to their legal work rather than the cooperative approach of transactional and advisory lawyers. Be aware that practice areas like employment, construction and personal injury are also dispute-heavy.
6. The globetrotter
Are you just as much at home in New York, Shanghai or Dubai as in London? Some lawyers are – they're attracted to the dynamism offered by working across different continents, cultures and jurisdictions. Globetrotting lawyers work in practices like competition, arbitration, construction, projects, shipping, corporate M&A and finance, where work has a habit of crossing borders. Many UK firms have offices overseas and some of their work will have an international hue to it. There are also firms at which almost every matter will have an international element to it – this is notably the case at certain US firms in London like Cleary Gottlieb and Shearman & Sterling and (to a lesser degree) at the magic circle firms. Outside London, Eversheds and DLA Piper are notable for offering exposure to international work in the regions.
A significant number of firms offer the opportunity to spend time abroad as a trainee doing an overseas seat. You can find a full list of Overseas seat options elsewhere on this website. Be aware that overseas seats are more easily obtained at some firms than others: certain firms with quite an international profile – like Dentons and Squire Patton Boggs – only offer one or two overseas seats, while others guarantee time abroad, for example White & Case and Watson Farley & Williams.
7. The empathiser
If you're a lawyer you need to be a people person – whether your client is a massive bank, an oil sheikh or a penniless divorcee, you'll always be dealing with people. But some lawyers are notable for working in particular with vulnerable people, and they need to be very good at it – they work in practices like crime, family, immigration, personal injury and employment. Their clients are individuals who have found themselves in some form of trouble or an unpleasant situation – people accused of crimes, going through a divorce, having trouble with their children, or making a claim because of an injury or dismissal.
Trainees who end up becoming this type of lawyer often have some previous life experience, and this field is well-suited to more mature candidates. The balance you need to find is tricky – the job is not about being a shoulder to cry on; it's about combining sympathy and an approachable manner with practical legal solutions. "We're lawyers, not therapists," a family lawyer once told us. "We have to explain to clients – who may have thought family law was all about sitting on beanbags talking about your problems – what remedies the law offers."
Don't see the archetypes above as a straightjacket. We don't intend to stereotype anyone – there's plenty of crossover between the categories, so don't worry if you don't fit neatly into one of them.
This feature was first published in April 2016