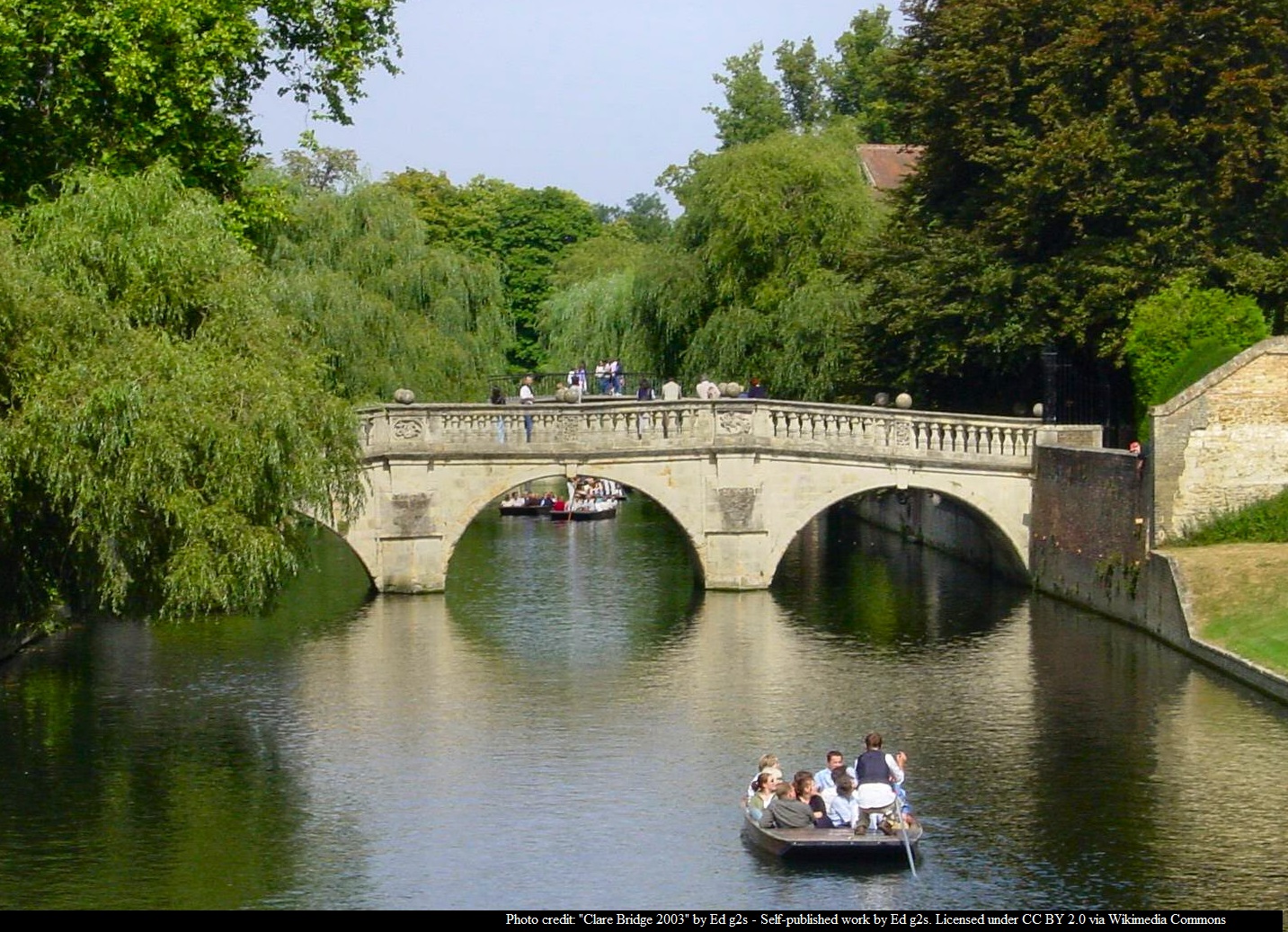 Taking a day-trip to Cambridge will confirm what you already knew about this world famous city: it's pretty and there are some old buildings. Becoming a full-time resident however will reveal some lesser known truths.
Silicon Fen
There's no time like the present to fight for a place in the thriving economy of the city David Cameron once dubbed pivotal to Britain's economic recovery. The former PM put his money where is mouth is by announcing a £12 billion improvement plan for the East of England, heralding Cambridge as its heroic protagonist.
Considering it's venerable academic credentials, Cambridge's status as a hotbed for knowledge-intensive industries comes as little surprise. The region is known as 'Silicon Fen' as it boasts a thriving economy firmly rooted in scientific research and high-tech manufacturing, with sectors such as pharmaceuticals, life sciences, biomedical engineering, IT and technology all flourishing. The high-tech sector provides around 48,000 jobs here: a staggering figure given the city of Cambridge is home to just 129,000 people (25,000 of whom are students). Fourteen born-and-bred companies now boast valuations of £1 billion or more, and these successes have lured the likes of Microsoft, Cancer Research Technology and AstraZeneca to set up shop in the Fen.
Hewitsons,  Eversheds, Irwin Mitchell, Taylor Vinters and Mills & Reeve all have an established presence in Cambridge, and are well positioned to capitalise on the vast amount of IP, product liability, life sciences, competition, corporate finance, tax and IT work available. A glut of lucrative legal opportunities are expected to crop up in the coming years, with the University of Cambridge's North West Development – which will kit the city out with £1 billion worth of housing, research, academic, transport and leisure facilities – a real estate practitioner's dream. Add to this AstraZeneca's recently purpose built £330 million research and development centre and corporate HQ in the Cambridge Biomedical Campus, and it looks as if the city's tech rep is set to balloon in the foreseeable future.
Any punters?
It's really no surprise then that a whopping 96 Nobel prize winners have links to Cambridge, as opposed to an embarrassing 51 for Oxford. Remembering statistics like this one is another useful survival skill for Cambridge newbies: engaging in gratuitous criticism of Oxford and taking pride in gleefully delivered scornful jibes at the rival city is a short-cut to everyone's good books. It will stand you in particularly good stead with students, of course, of which there are many. True, hardened Cambridge locals do exist however, as does a sub-population of young professionals. The latter group might bemoan the queues of giddy freshers being ID'd at the tills in Sainsbury's every evening but they also get to enjoy the perks of forgoing London living. Although, there isn't much in it in terms of price comparisons between the cost of living in London or Cam. The city is nearly as expensive as the capital – it's only 25% cheaper, not that much when you think about it – and unfortunately many local firms don't pay nearly as much as they or others do in the Big Smoke.
Cycling is a big thing. You only have to step off the train in Cambridge and admire the metallic, oceanic tangle of bikes to get an initial grasp of how bike-crazed the city is. It's a great way to get around and it's enjoyed by many. It's also a dog-eat-dog world of hustling for the last spare bit of fence to prop your bike against though. And you'll need to be a civilised, experienced rider to manage some of the hairy traffic situations that arise.
If the stress of the road is all a bit much, Cambridge locals are fortunate enough to be able to take some time out on the water. Punts are a symbol of the city, and punting goes on all year round, all the time. Those with strong enough bicep action and a taste for the inanely quaint can board a boat and listen out for the incongruity of the different professional punters' historical Cambridge facts, dished out to oblivious tourists. For a more reliably authentic (and less wet) cultural experience, the Fitzwilliam Museum and Kettle's Yard offer pleasant weekend distractions, and will impress your guests or possibly even clients. If that fails, then take a stroll through the University Botanic Garden.