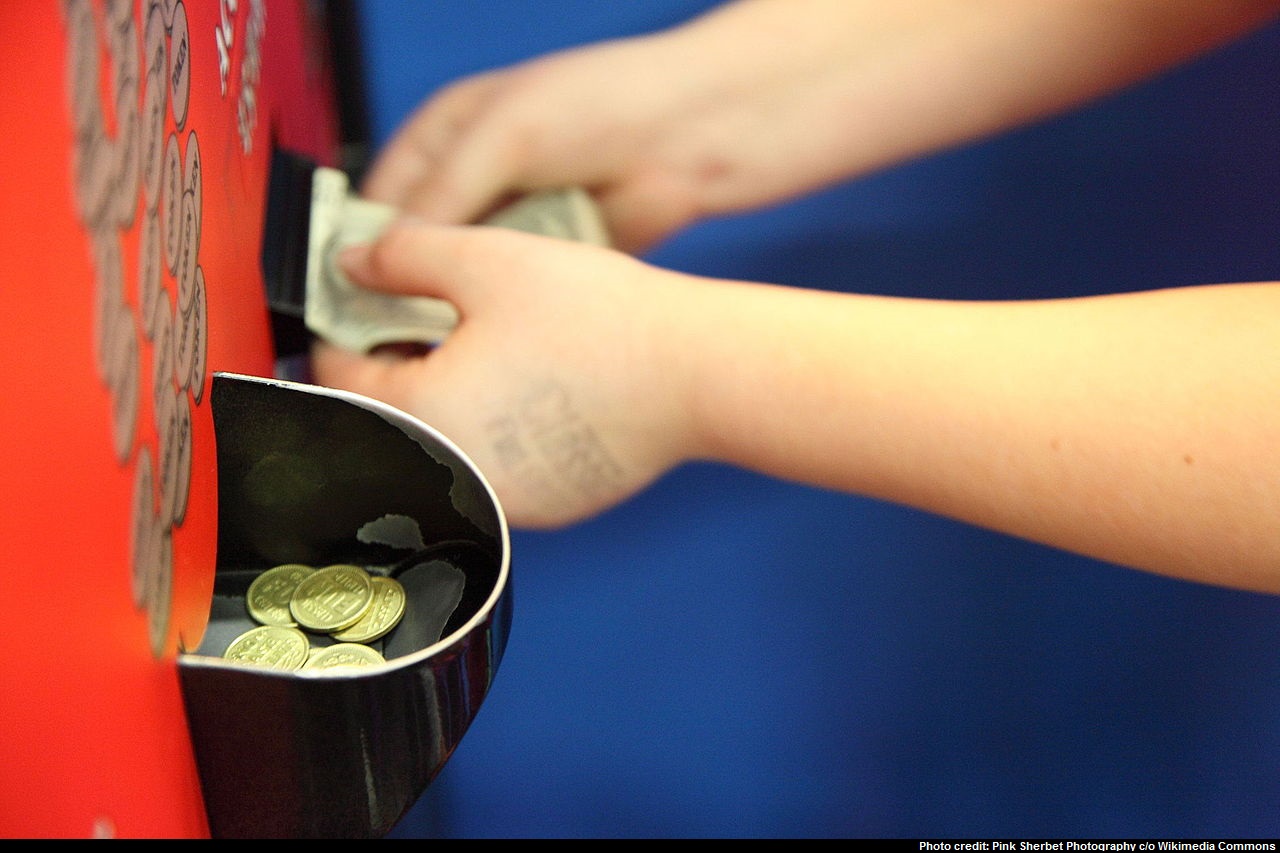 Lawyers have a reputation for being well paid. But is it justified?
Money money money
Remember the movie Hook? Ok, you may not recall this 1991 Steven Spielberg box office hit, but in it Robin Williams plays a grown-up Peter Pan who's forgotten all about his Neverland whimsy, he's joined the rat race and basically ignores his family. And how does Spielberg depict a man who's lost his boyish soul? He makes him a corporate lawyer. Let's now recall Bridget Jones' Diary and Colin Firth's turn as the dashing Mark Darcy. How did author Helen Fielding choose to show that Darcy is an utterly charming and desirable young bachelor? She makes him a human rights lawyer.
So the message from Tinseltown is this: human rights lawyers are hot and corporate lawyers are not. But the Student Guide can't endorse this crude dichotomy: everything in the legal profession is nuanced and hugely varied – none more so than earnings. In this age of legal aid penury, the real Mark Darcy would look considerably less hot toiling away for the minimum wage and living under his aunt's stairs (budge up, Potter). Meanwhile, we learnt last week that a Linklaters partner took home £3.2 million. But does money make you hot? And should your projected hotness even be a factor when picking a career and accompanying salary? If it's a yes to both, then the following will be of use. 
Must be funny
Recent research by the Association of Graduate Recruiters (reported by Legal Cheek) indicates that law is the industry where graduate recruits earn the most. The trainee lawyers surveyed earnt an average of £37,000 – that's more than their peers in banking (£31,520) or accountancy (£28,000). We should say immediately that this is a reflection of the height of City lawyer salaries; trainee solicitors outside the Square Mile and away from the capital earn far less (see below). The average first-year trainee salary at the 100-plus law firms which reported figures to us is £34,500, and even that sample is skewed towards commercial outfits and away from legal aid, general practice and high-street firms.
Cuts to legal aid are squeezing pay (and available opportunities) in areas like crime and family law, but as a solicitor it's certainly possible to make a decent living at a range of different types of firm. For example public interest firms Bindmans, Fisher Meredith and Hodge Jones & Allen all offer first-year trainee salaries of £22,000 (or thereabouts) and Leigh Day – also a firm which advocates for the rights of the many not the few – offers a tidy £30,000 to first-years and a comfortable £45,000 to newly qualified solicitors.
In the rich man's world
But if making muchos mulla is what matters to you then look no further than the US firms in London. While the magic and silver circle firms do dole out handsome salaries (£40,000 to £42,000 for first-years and £67,000 to £70,000 for qualifiers), it's American firms that pay top dollar. Here's an overview of the top five Student Guide firms for first-year and post-qualification salary (you'll see that all the firms listed have US origins):
First-year trainee salary
 
Qualification salary
 
 
 
 
 
 
 
 
 
          
1          
Davis Polk
Sullivan & Cromwell
£50,000          
          
          
1          
Sullivan & Cromwell          
£101,500          
 
 
 
 
 
 
 
 
 
 
2
Kirkland & Ellis
Weil

£46,000
 
 
2
Latham & Watkins

£100,629
 
 
 
 
 
 
 
 
 
 
3
Latham & Watkins
Shearman & Sterling          
Skadden
Vinson & Elkins
£45,000
 
 
3
Akin Gump
Davis Polk
Vinson & Elkins
Weil


£100,000

 
 
 
 
 
 
 
 
 
 
4
Sidley Austin
White & Case
£44,000
 
 
4
Kirkland & Ellis

£97,560

 
 
 
 
 
 
 
 
 
 
5
Akin Gump
Jones Day
Morgan Lewis
£43,000
 
 
5
Cleary Gottlieb


£96,000
Aha-ahaaa
Why do US law firms pay so much? It's partially because they can. These firms are hugely profitable: in 2014 Sullivan & Cromwell, Davis Polk, Cleary Gottlieb and Kirkland & Ellis all achieved profits per partner of between $3.2 and 3.7 million. By comparison the same figure for the magic circle firms is just over £1 million.
Another reason is the size of their intakes: Vinson & Elkins, Davis Polk and Sullivan & Cromwell recruit only a handful of trainees each year and Akin Gump recruits just two. If you're only hiring a few trainees, you can afford to splash out on them and – more importantly – want to attract the very best talent with a fat pay cheque.
Finally, for reasons of reputation and internal consistency many US firms want to pay their first-year London associates the same as their first-years in New York. The market-rate salary for new lawyers in the Big Apple has been $160,000 for nearly a decade now and translated into pounds that's roughly £100,000. (That New York salary figure may seem pretty bonkers huge, but bear in mind that American lawyers have to go to law school for three years and often leave with six-figure debts.)
All the things I could do
Having said that US firms pay the big bucks, it would be wrong for us to suggest that English law firm salaries are low. City firms in particular pay a handsome salary. Here's an overview of the top-paying English law firms:
First-year trainee salary
 
Qualification salary
 
 
 
 
 
 
 
 
 
          
1          
Allen & Overy
Clifford Chance
Herbert Smith Freehills
Linklaters
£42,000          
          
          
1          
Allen & Overy
£78,500          
 
 
 
 
 
 
 
 
 
 
2
Freshfields
Hogan Lovells
Norton Rose Fulbright
Slaughter and May
Watson Farley & Williams          
£41,000
 
 
2
Clifford Chance
Hogan Lovells
Slaughter and May
Travers Smith
£70,000
 
 
 
 
 
 
 
 
 
 
3
Travers Smith



£40,500
 
 
3
Herbert Smith Freehills            
£69,000
 
 
 
 
 
 
 
 
 
 
4
Ashurst
Berwin Leighton Paisner
CMS (London)
Dentons (London)
DLA Piper (London)
Macfarlanes
Simmons & Simmons (London)
£40,000
 
 
4
Linklaters
£68,500
 
 
 
 
 
 
 
 
 
 
5
King & Wood Mallesons



£39,250
 
 
5
Simmons & Simmons
£68,000
You'll see all of the magic circle firms listed above (Freshfields pays NQs £67,500 if you were wondering) and most of the silver circle – but these aren't the only firms to pay well. Mid-size City firm Watson Farley & Williams actually outdoes some of the silver circle when it comes to first-year pay as does national firm DLA Piper (in London at least).
The most you'll get paid outside London is at Simmons & Simmons in Bristol where first-years get £36,000 and NQs £48,000. Of the entirely non-London firms Burges Salmon pays trainees the highest first-year salary (£34,000 in Bristol) while NQs get most at Stevens & Bolton in Guildford, £46,000.
Top first-year pay is currently clustered around £40,000 while top NQ pay is more spaced out (with over £10,000 difference between places one and five). NQ pay has also risen more sharply than first-year pay in recent years (for example, Linklaters' NQ pay is up £7,000 in the past five years while first-year salary rose by just £4,600). Why should this be? Well, it could well be an indication that firms have to fight harder to recruit the best NQs than they do to get the best trainees. With firms competing against each other to recruit star NQs, they're leapfrogging each another to up post-qualification pay. That's good news for qualifying trainees.
If I had a little money
What about the bigger picture? What do trainee solicitors at all the firms not mentioned above make? Thankfully, we have a handy table of Salaries and benefits where you can compare all the major players.
Trainee pay at smaller high-street, regional and general practice firms is likely to be lower than that at firms featured in the Student Guide. What can we say about pay at firms like this? We asked the Solicitors Regulation Authority for some stats. The result is the overview of average trainee salary by region on this page.
London trainees earn the most, both inside and outside the City, while rookies in the South East and South West also do pretty well for themselves. The North West, North East and Wales are the lowest paying regions. In fact the Welsh average of £17,919 is below the new Law Society minimum recommended trainee salary of £18,183 for firms outside London. Again, what type of firm you're at does matter. Commercial firm Geldards pays its Cardiff first-years £21,000, while their peers at leading Newcastle firm Ward Hadaway get £22,000 – both figures well above the region average. 
It's a rich man's world: corporate law is a highly paid profession while even solicitors at certain smaller and regional firms are able to make a decent living.