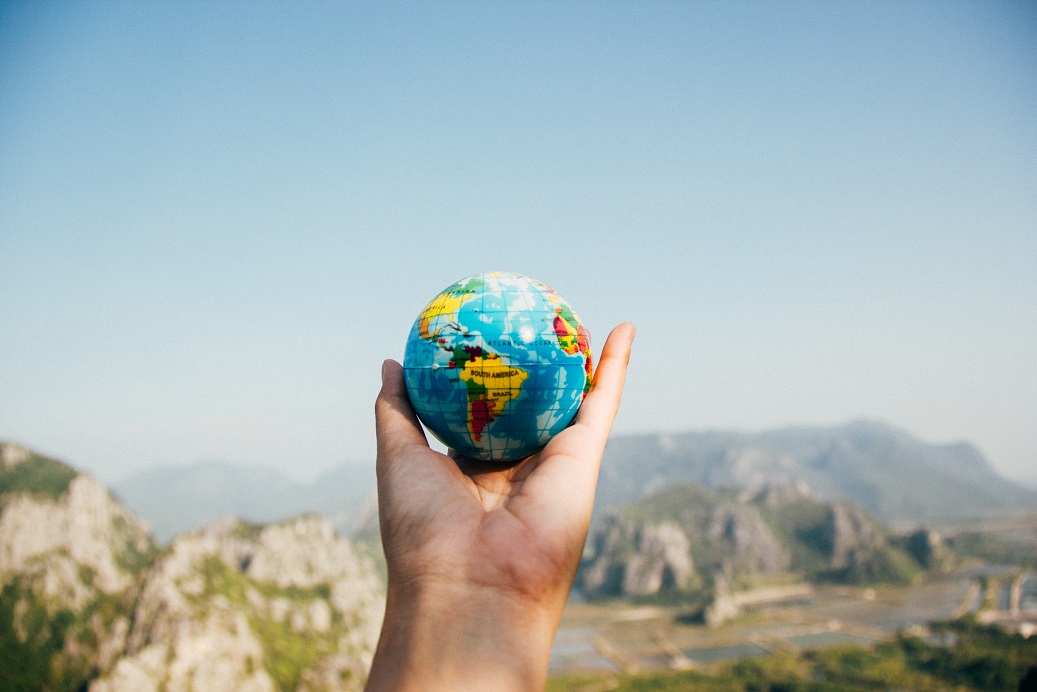 What future does the global economy have? NRF's international trade, energy and climate change specialists reflect on today's global challenges and point to the opportunities for young lawyers.
International trade
Some countries make great cheese, others bathe in crude oil, and some make inconceivably small semiconductors – the ability to buy and sell goods across the world makes these idiosyncrasies a massive advantage. International trade also increases competition. Look at the Tata steelworks in South Wales. The mass production of steel by more industrial countries (primarily China and Russia) and the resultant lower cost meant there was reduced economic benefit to maintaining a small-scale UK steelworks (the social, cultural and national security benefits are another matter). Nevertheless, a commitment to free(ish) trade has emerged as the dominant paradigm in the last half century and as a result various free trade areas now dot the planet, backed up by a web of bilateral and multilateral Free Trade Agreements (FTAs). It's these multifarious trading relationships and regulations which international trade lawyers grapple with on clients' behalf.
However, the current political wind seems to be blowing in the direction of protectionism, courtesy partly of wall-builder-in-chief, President Trump. His speech in September 2018 at the UN, the high church of internationalism, went down like a lead balloon: "We reject the ideology of globalism and accept the doctrine of patriotism," said POTUS. With Britain negotiating its exit from the EU, the march towards global free trade looks like it's taken a step back. Milagros Miranda Rojas is a consultant for NRF on international trade law, having previously worked as a negotiator at the World Trade Organisation. In her view, Trump's protectionism and "the potential responses from China and Russia are a big concern. Globalisation is a fact and it is the responsibility of everyone to make it work. The level of integration needed to provide the goods and services consumers demand make it very difficult to go backwards. It's going to be a serious challenge for the WTO to promote and encourage countries not to take protectionist measures."
"Globalisation is a fact and it is the responsibility of everyone to make it work."
On the plus side, Miranda Rojas is certain Brexit is an opportunity for law firms. Budding trade lawyers take note: "The huge challenges that businesses, industry, trade institutions and the government now face on trade issues mean they will need advice from lawyers to anticipate how trade frameworks might need to be redesigned." With the UK government possibly taking back responsibility for the management of its trading relationships, Mark Simpson, a Norton Rose Fulbright competition partner, believes that "for people based in London, trade law is going to be much more interesting than it used to be." Highlighting "possible new trade with Americas, Africa and the Pacific," he predicts that "rather than being a threat to internationalism I think Brexit will provide more opportunities, despite growing sentiments about protectionism and less willingness for liberalisation of trade." Tellingly, Norton Rose Fulbright recently formed an international trade practice in London.
Trade lawyers often have unusual career routes, so we asked Mark Simpson about his. He initially qualified as a lawyer in New Zealand, then spent five years working for the country's business ministry before going into private practice. On making a move to the UK, he worked for briefly for a trade association, and then moved back into private practice, interrupted by a short stint in-house at a telecoms company, before settling at Norton Rose Fulbright. Seeing matters from so many angles was invaluable, he believes: "You come to understand better why certain laws exist and what they are supposed to achieve, which means you can apply a common-sense approach." His current job has him "travelling to Brussels a lot, and sometimes I'll go out and see clients in other parts of Europe and the Middle East." The most rewarding part of the job, he says, "is being involved in high-profile, public issues that have real importance to the economy."
He advises students to "keep up to speed with current issues, read the broadsheets and specialist publications, and follow blogs and read opinion pieces by trade law experts." Why? "It's not just about expanding your knowledge, but about being able to have interesting conversations on the topic with lawyers, business people or your peers at networking events." And on the subject of communication, Miranda Rojas – who's fluent in English, French and Spanish – has found her language skills invaluable. "Communication and negotiation are key in trade law and being able to do that with someone in their own language allows you to understand nuances which you might miss if speaking through a translator." While languages aren't a necessity, they can give you a leg up. Miranda Rojas concludes: "I'm on three now, and I'm hoping to learn another as my new year's resolution!"


Energy and climate change
The problems of free trade seem small fry compared to those posed by climate change. Globalisation has, in varying degrees, accelerated both the problem, the debate, and the ongoing solution. As businesses and governments aim to replace the old, coal-blackened provision of energy with a new sun-kissed, wind-in-your-sails reality, there's plenty of work for lawyers along the way.
As more and more countries seek to promote sustainability, law firms are required to draw on their experience in other jurisdictions. Rob Marsh, co-chair of NRF's renewable energy practice, explains that "wherever we advise clients, they expect products and services at international standards. When doing a deal – say a solar project in Rwanda – whatever jurisdiction's laws the contracts are drawn up under, the sponsor will want to see that the project is structured based on international best practices, so that risks are mitigated and investors can be attracted. The role of a lawyer is partly legal – advising on legal mechanisms and regulatory conditions – but we also have to make sure that transactions are structured in such a way that they attract sufficient debt and equity investment."
NRF is ranked by Chambers Global as one of the top five law firms in the world for climate change-related commercial work. It can capitalise on growth in the sector through its presence in regions like Australia and the Middle East, which are locations for some of the biggest renewable energy projects out there. The firm recently advised German wind turbine manufacturer Senvion on the $1.2 billion development of a 670 megawatt wind farm in Oz and advised the Dubai Electricity and Water Authority on a billion-dollar solar photovoltaic plant. It also helped Nestle in UK and Ireland to achieve its target of using 100% renewable energy by striking a deal to take energy from a wind farm.
"There is increased pressure on large corporations and energy companies to behave in a sustainable manner."
"The renewable energy sector is global and clients operate globally," says Rob Marsh. "So a law firm that wants to offer a good service to clients in the sector needs global coverage. And at NRF, we have just that." Marsh's practice involves overseeing work on sustainable energy provision and storage, from wind and solar to biomass and tidal. He's been working on renewables since the late 1990s and has been at NRF since 2010. The firm also has a Chambers-ranked global oil and gas practice and this work meshes with the climate change practice. Marsh explains why: "There's increased pressure on large corporations and energy companies to behave in a sustainable manner. Our oil company clients tell us that they need to be relevant to their consumer base, and that their consumer base is demanding a sustainable approach. We've seen a paradigm shift: renewable energy is becoming viable to produce because of falling costs and is now part of the corporate world's agenda." A case in point: four major global oil companies urged President Trump to remain part of the 2016 Paris Climate Agreement before he eventually decided to pull out, for which he has since been heavily criticised by many business leaders.
"The energy sector as a whole is driven by population growth, economic growth and the problem of climate change," says Marsh. "These are the most important global trends, and they transcend jurisdictional politics." That's important at a time of political upheaval and creeping isolationism. "This sector is, by definition, international. If you take Brexit as an example, the UK is connected to mainland Europe by all sorts of pipelines and electrical cables. Those physical connections will only increase in the future."
This sector is one that changes fast and will change in the future. "People are already talking about climate resilience – mitigating the consequences of climate change," says Marsh. "This means investing trillions to future-proof ports and coastal cities. As weather becomes more extreme, as developing countries suffer the worst effects of climate change, the investment community will need to put its efforts into infrastructure to mitigate problems." Technology could provide answers, says Marsh. "Increasingly, energy companies are coming off grid and managing procurement and distribution of power themselves. That extends to residential storage units – Tesla are at the forefront of that – and the real key to this all is vehicles. Cars will become energy storage units. The fleet will be parked up, storing energy. The whole electric car market will fundamentally change the shape of the energy sector." And so, in this version of the future, a whole new raft of work opens up for lawyers. "We will have to look at regulatory issues, insurance, liabilities and disputes, plus the finance and corporate side of the electric car market."
"There's so much news every day about the energy sector that it's impossible to keep on top of it all!"
"Those joining NRF's energy team tend to be people with a sharp understanding of technology," says Marsh. It's important to be forward-looking and interested in future technologies too. Lawyers don't need to have technical or engineering degrees, but "with the way technology is driving everything, that can only be of benefit." Some come into law from positions in the energy or technology sector. As a student you can already begin immersing yourself in the subject. "There's so much news every day about the energy sector that it's impossible to keep on top of it all!" Marsh concludes.


Towards the future
< Norton Rose Fulbright's offices in London
Just as energy lawyers have had to adapt their practices towards the rise of renewables, lawyers in all fields are perpetually engaged in a cat-and-mouse game: as client priorities and worldwide market forces shift, the legal profession responds. In the future, Dan Metcalfe predicts, "the profession will become more focused and streamlined." That means various things: a move away from standard hourly rates; increasing use of outsourcing and artificial intelligence; and, says Mark Simpson, "an evolution of the lawyer's role so that we become more of a trusted advisor closely involved with the business than a practitioner drafted in to carry out triage in emergencies."
None of these changes diminish the need for lawyers to work internationally. While the events of previous years prompted nervous chat about 'the death of globalisation' – or at least some form of deglobalisation – NRF's lawyers don't see things developing in this direction. Duncan Batchelor reminds us: "You can't un-invent or un-connect!"
Lawyers will be at the centre of the action as we respond to the huge challenges our world faces. The future will need bright lawyers who are ready to embrace change and share ideas across borders. To succeed in this world, you'd be wise to equip yourself with varied experience, and train at a firm with an eye on the future.
Globalisation and the Law: Part 1
Globalisation and the Law: Part 2
This feature was first published in June 2017.