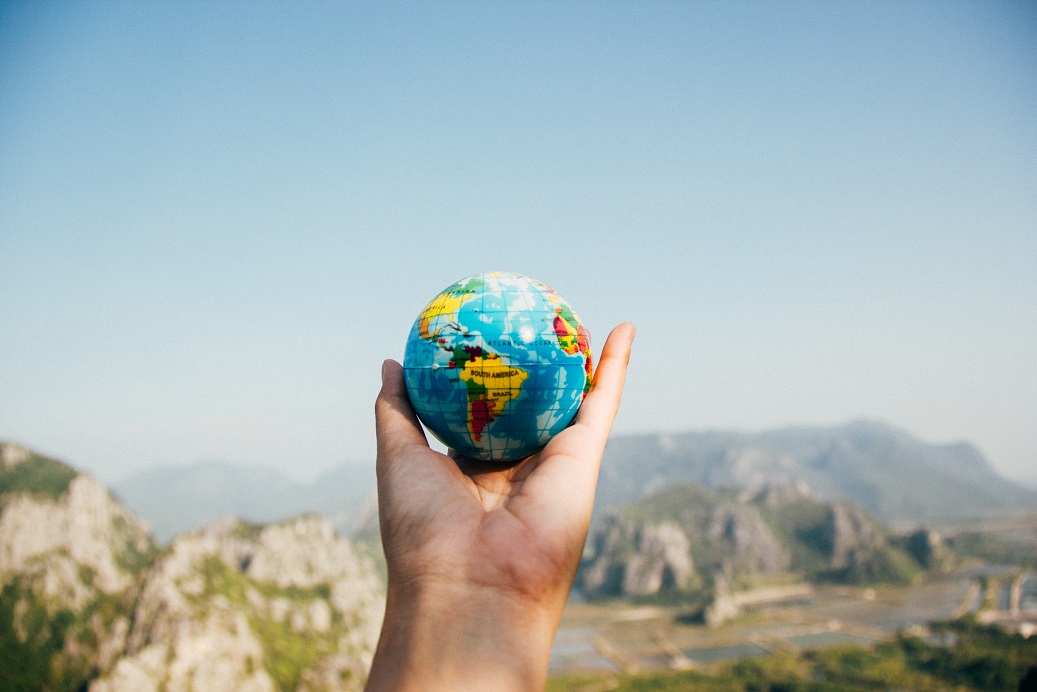 Infrastructure and transport get the world moving and growing. We take a ride with Norton Rose Fulbright to learn how you build an economy.
Infrastructure
A power grid, roads, railways, docks, telecoms networks: all of these get economies whirring, allowing countries to make the most of what they've got – be it manpower or natural resources. Take China: it embarked on a monumental scheme of infrastructure improvement to provide jobs, increase production, increase exports and raise the standard of living. It's now a major global player, and an outspoken advocate of globalisation. "China will keep its doors wide open," said President Xi in 2017. Infrastructure projects can be worth billions, so where developing countries don't have the capital, the resources or the resident expertise, they frequently open themselves up to foreign investment. These investments involve complex structures, and it's often up to lawyers to devise them, arranging and structuring financing and working on the projects and development agreements.
Dan Metcalfe is a partner in Norton Rose Fulbright's (NRF) infrastructure, mining and commodities department. Today his work focuses primarily on Africa and other emerging markets, but he didn't start out that way. "I started off focusing on UK and European infrastructure PFI/PPP, but my focus has shifted over the years in response to and in anticipation of changes in the market and due to the need to develop other opportunities as part of my business case – Africa was a part of that." He seized an opportunity to go on secondment to Standard Bank, which has significant operations in Africa. "I got a taste for African markets. I enjoyed the work on the development side and the fact that it crossed jurisdictions: each has its own nuances and subtleties. I enjoy taking new financial products to the continent and working on matters which require creative and inventive thinking because they are unprecedented."
"The extraction of resources in Africa brings employment to people, which brings social mobility and funds to enhance living standards."
Being so rich in natural resources, Africa is a mining bonanza. And that's provided a lot of financing and development work for NRF and other firms. "Although mining has some negative connotations, the extraction of resources in Africa brings employment to people, which brings social mobility and funds to enhance living standards." But Metcalfe's brief extends well beyond mining: one project related to Bugala Island in Lake Victoria in Uganda. "It's an isolated island in a remote location and a group of international development institutions provided finance for four different projects on the island." That included two ferries, a connecting road between the port and the main community, a solar-powered plant, and a water desalination plant. Because of the "transformational effect on a very small community," Metcalfe feels "it stands out as one of the more unique projects."
< Transport, infrastructure, asset finance and project finance are interlocking areas.
The firm offers infrastructural work all across the world. Marcella Stokell, an associate in the same department as Metcalfe, told us: "I don't see myself focusing on a particular area or region – I think it will just depend on how the market shifts." In fact, Stokell started her career in Australia, moving to the UK via Singapore to get involved in more project finance work. "In project finance especially, if you're prepared to work hard and you're motivated, the world is your oyster. Where you go is entirely up to you as the firm's very good at global mobility."
Metcalfe says students can't go wrong "picking up a newspaper or reading the news online – there are so many infrastructure projects going on around the world! If you have an interest in a sector or a region, read into it and follow the news." It's important to "not just see that as part of your job or job hunt, but as a vocation. People who are naturally keen to understand and read into the sector will have a better understanding of clients' needs and the market." In other words: you need to be genuinely interested to succeed.


Transport
Globalisation is "underpinned by the growing transport market," says Duncan Batchelor, NRF's head of aviation. And when it comes to shifting people and goods, the aviation industry has been quite a success story in recent years. Between 2004 and 2014 the sector doubled in size, and it contributes $2.7 trillion (3.5%) to world GDP. "Aviation has grown and grown," Batchelor reflects. "There have been dips and troughs: during the oil crises in the 1970s and after 9/11, but the overall picture has been one of growth." Aviation is now an industry responsible for the transport of three billion passengers and more than 50 million tonnes of freight every year.
The lawyer's role "is like a spider in the middle of its web."
Asset finance lawyers like Batchelor are a crucial cog in this machine, advising on the purchase of planes (a commercial aircraft from Boeing or Airbus will cost you between £50 million and £400 million) and handling financing for leases – a popular choice given the outlay. "In order to finance transactions worth hundreds of millions of pounds, it's common to include banks or equity investors from different countries, and to use financial structures involving even more countries for tax, regulatory or securities reasons." The lawyer's role "is like a spider in the middle of its web." And because English law is a certified favourite for deal-making, "English lawyers often co-ordinate the whole thing – project management as well as commercial negotiation. We're either co-ordinating foreign lawyers around the world or we're in touch with NRF lawyers in our own offices abroad."
< As a lawyer at a global law firm like Norton Rose Fulbright, you may get the chance to work overseas.
Batchelor's early career saw him spend several years working in Russia, but after a colleague suggested a move, Germany provided his big break. "I'd been intending to go to Paris, but the idea of going to Germany evolved in the back of my mind and I spoke to my wife about it. The two of us hatched a plan about how I could break into the market and I took that to management – they said it made sense, and it worked out very well indeed." The firm's German aviation practice is now top-ranked in Chambers Europe. Batchelor believes his German venture shows "you can move into new markets and deliver know-how to provide new services around the world." It's all about supply and demand, and it means that opportunities to make your mark are likely to lie beyond the Square Mile.
Alexandra Howe, an aviation finance associate, also jumped at the chance to go abroad. In 2012 she was offered a job in the Paris office: "I had completed a seat there during my training contract and knew the team, so I seized the opportunity." To succeed, she thinks "being flexible and prepared to move around is key, as it exposes you to different aspects of transactions and enables you to develop your network. I have since spent a year on secondment to our New York office. Building relationships with colleagues internationally is crucial in a cross-border industry like aviation."
"In aircraft finance you know that there'll be a shiny new plane on a runway somewhere – and that, in a geeky way, is exciting."
Across different firms lawyers in the market come to know each other over the years, so a sector focus can really pay off. "I liked the commercial nature of focusing on an industry rather than on a process," Batchelor says. Physically seeing the contribution you've made is a rewarding part of working on aviation and other asset finance transactions. "In aircraft finance you know that there'll be a shiny new plane on a runway somewhere – and that, in a geeky way, is exciting." Your contribution to international connectivity doesn't get much more obvious than a jumbo jet.
Batchelor sees a bright future ahead for the sector: "Some people may complain about globalisation, but worldwide economic growth has its consequences. People need to move around more as economies grow, so I only see the transport sector continuing to grow." Previously "banks and governments were the main financiers, now a far wider spread of investors are becoming involved." These include insurers, pension funds and private equity funds. Batchelor also points to China and India, and says that "growth over the last few years has been strongest in Asia and that's projected to continue."
Coming next week…
Globalisation and the law: Part 3 – What future does the global economy have? NRF's international trade, energy and climate change specialists reflect on today's global challenges and point to the opportunities for young lawyers.
This feature was first published in June 2017. Since research then Marcella Stokell has left NRF.