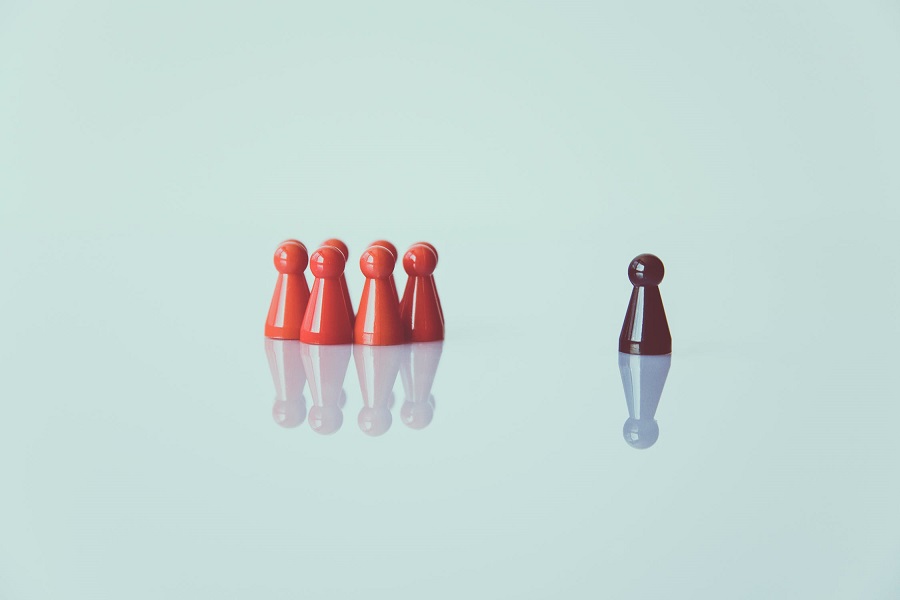 Alternative Business Structures (ABS) are a new type of legal entity brought into being by the 2007 Legal Services Act. What are they? And why do they matter?
What is an ABS? 
Fancy seeking legal advice from a spring onion in a suit? High-street franchise QualitySolicitors certainly thinks you will be given its 2012 viral ad campaign featuring lawyers with heads made of pound coins, tyres and spring onions.
The ads are designed to counter public scepticism of a new breed of law firm: the Alternative Business Structure (ABS). Students are sceptical too. A recent survey by the (then) College of Law found that only 1% of students would opt for an ABS over a traditional law firm, and well over half feared that ABSs would drive down legal salaries and lower lawyers' status.
Part of the scepticism comes from confusion surrounding what ABSs actually are. Simply put, an ABS is a structure which allows non-lawyers to have a financial stake in a law firm. This means existing firms can get non-legal staff in on the game and new businesses can be set up based on shared ownership between (non-legally-trained) managers and lawyers. These legal businesses can also seek outside investment.
ABSs were introduced by the Legal Services Act 2007, which came into force between 2008 and 2011. They are overseen by the Solicitors Regulation Authority (SRA), which is responsible for judging applications from firms or businesses that want to use the structure and for issuing licences.
The legal profession has often been criticised for being out of touch with the world of modern business. Traditional structures stereotypically see cloistered lawyers climb up and up a lock-step system, becoming managing partners without ever having to develop real commercial acumen. The introduction of ABSs is a blow to this traditional system as it allows non-lawyers to invest and become partners in law firms.
Swingeing government cuts and changes to the legal aid system have shaken up the economic climate for small firms, as well as shaking many of them out of the legal aid market altogether – this changing legal landscape could easily create opportunities for ABSs that are willing to innovate.
Who are the new ABSs? 
Despite scaremongering by lawyers and the media alike that ABSs would give us big businesses churning out low-quality, bulk legal services, the much feared 'Tesco law' stereotype has mostly been avoided. Indeed the supermarket chain has shown no interest in extending its 'Every Little Helps' approach to cut-price wills and probate.
The first ABS licence was granted by the SRA in spring 2012 and so far over 200 have been handed out. Quite a lot have gone to existing law firms that want to add a non-lawyer to their partnership or to niche new outfits in areas like personal injury. 
Plenty of the new ABSs are actually decidedly familiar established law firms. Irwin Mitchell was ahead of the pack – it was the first top-50 firm to transform into an ABS. Since then Gateley, Weightmans, and Knights have followed suit – the last of these is now private-equity backed courtesy of Dragons' Den investor James Caan.
Household-name businesses have been treading carefully when it comes to moving into legal services. BT is providing motor claims advice, although it has plans to expand to other areas, as does car insurance specialist Admiral. Both are building on existing areas of expertise to supplement rather than outshine their other services.
The Co-operative Group is the lone supermarket entrant. It has ambitious plans for its new arm Co-operative Legal Services (CLS), although these haven't got off to a stellar start. CLS posted a £3.4m loss for the first half of 2013, and later in the year announced 60 redundancies in its personal injury department.
Accountancy firms are another group that look likely to muscle in on the ABS market. PricewaterhouseCoopers (PwC) recently secured an ABS licence for PwC Legal, which will allow it to steer its legal arm with a firmer hand.
How are ABSs different from conventional law firms? 
Adam Shutkever, non-executive director of Riverview Law gives his view: "You can't take a broad brushstroke approach to understanding ABSs. There's no magic something inherent in being an ABS that necessarily changes the experience of them for individuals – it's all down to how each individual business is managed."
Still, having businessmen or a private equity firm in charge is a strong spur for ABSs to find new, cost-effective and innovate ways of working. Riverview Law is a case in point. Usually law firms only offer fixed-fee services for relatively straightforward pieces of work, but Riverview is taking the pioneering step of offering a broad range of fixed-fee services to businesses, right up to M&A work.
Another new entrant, Red Bar Law, provides fixed fees for barrister-led legal services that it claims are at least 20% lower than other litigation options. It has attracted a wide pool of barristers with its policy of paying them within 24 hours of taking on a case, and makes savings by employing a minimum of supposedly more costly solicitors, supplemented by freelancers that work from home at busy times.
These new ways of working could offer lawyers more flexibility in the future, as well as providing a more attractive service for clients, who benefit from a cheaper, more transparent service.
As Adam Shutkever explains, employees of ABSs may also "have the flexibility to develop away from being lawyers if that's where their strengths lie. We're providing a service that's designed to our customers' requirements, meaning that you might have lawyers, data managers and paralegals working together in teams. Lawyers can have a much broader relationship with customers than just offering dry legal advice, and that prospect is pretty attractive to our people because it's not an ivory tower approach."
What's it like training at an ABS? 
SRA training guidelines apply to ABSs too, meaning that trainee solicitors must be supervised by qualified lawyers or others with the appropriate experience in English law; they must experience at least three different areas of law, including contentious and non-contentious work; and they must receive regular feedback and appraisals, and sit the Professional Skills Course.
Specialist ABSs may have to think creatively to fulfil some of these requirements – for example, two outfits could team up to offer a sufficiently wide breadth of experience to trainees.
Knights' managing partner has gone as far as to say the traditional training contract is 'dead' – although a quick browse through this website will suggest that reports of its demise have been greatly exaggerated. Still Knights' strategy of taking on graduates as paralegal apprentices for a couple of years before doing a training contract is an explicit recognition of a practice that has been going on at cost-conscious firms for years.
Fellow ABS convert Irwin Mitchell has overhauled its management structure since it became an ABS in 2012, gaining separate licenses for the firm and the four businesses within its structure, which handle matters including debt collection and insurance claims. Its training contract has followed suit – trainees must now opt to be part of either the firm's Business Legal Services (BLS) or Personal Legal Services (PLS) stream. Still, our trainee sources at Irwin Mitchell felt that the firm's conversion to an ABS "hasn't had much impact on our day-to-day job, although things could change going forward on that front." They noted the flow of investment into business development, and enjoyed having the sense of being part of an "unusual" and "innovative" operation.
Although Co-operative Legal Services is new to providing training contracts, the experience offered is also surprisingly close to that provided by traditional law firms. Trainees do four six-month seats in each of employment, family, personal injury, and wills and probate, taking on their own caseloads under "very stringent supervision." One Co-operative Legal Service trainee enthused about the "lack of snobbery" in their working environment, adding that "I even get a staff discount on my supermarket shop!"
Legal apprenticeships 
As part of the shake-up that introduced ABSs, law firms have also been given the ability to run apprenticeship schemes for the first time, providing young professionals with training experiences that are slightly more out of the ordinary.
Co-operative Legal Services already offers apprenticeships targeted at school leavers – one recent personal injury vacancy advertised a position working with fee earners to provide administrative support and liaising with clients and insurance companies. Although the level of work might not be too different from first-year trainee fare, the rewards are rather less starry – a QCF Level 2 (equivalent to GCSE A* to C) and £11,190 a year.
This route avoids the dreaded law student debt mountain, as well as offering the advantage of learning on the job. And while it is very unlikely to replace the traditional university-route into the legal profession it remains and interesting alternate route for ambitious young individuals.
How well are ABSs doing? 
As a Co-operative Legal Services trainee told us, "we're still small but I feel we have the support of a wider group – we have business minds we can access and the vision they have is exciting."
Two years after the first ABS licenses were granted, the new legal services providers are keeping a relatively low profile. Whereas the world of insurance has been revolutionised by market forces to the point where you can't spend five minutes watching ITV without being assailed by price-comparing meerkats, legal service users remain unlikely to shop around: only 22% of consumers looked into different law providers in 2013 showing no increase from 2012.
But as the market continues to innovate, consumers are bound to catch up – and when they do, there's a growing band of household names moving into law ready for them.
Still, ABS ventures are often risky business. Matthew Davies, a partner at high-street firm Wilsons Solicitors, thinks that the traditional law firm model is financially safer and more secure: "The thing about solicitor-owned legal practices is that we simply cannot take the same risks as ABSs because it's our finances that are on the line. We're not limited companies, which makes us more likely to survive."
Other lawyers have raised concerns about a "race to the bottom," courtesy of firms undercutting each other to offer ever-cheaper fixed fee services. You can see why: conventionally structured firms with expertise going back years could stand to lose business to aggressive (and less experienced) new entrants.
For students ABSs represent more opportunities for training and careers in a more varied range of workplaces. And they introduce the kind of diversification to the law that other industries gained long ago. 
This feature was first published in February 2014.