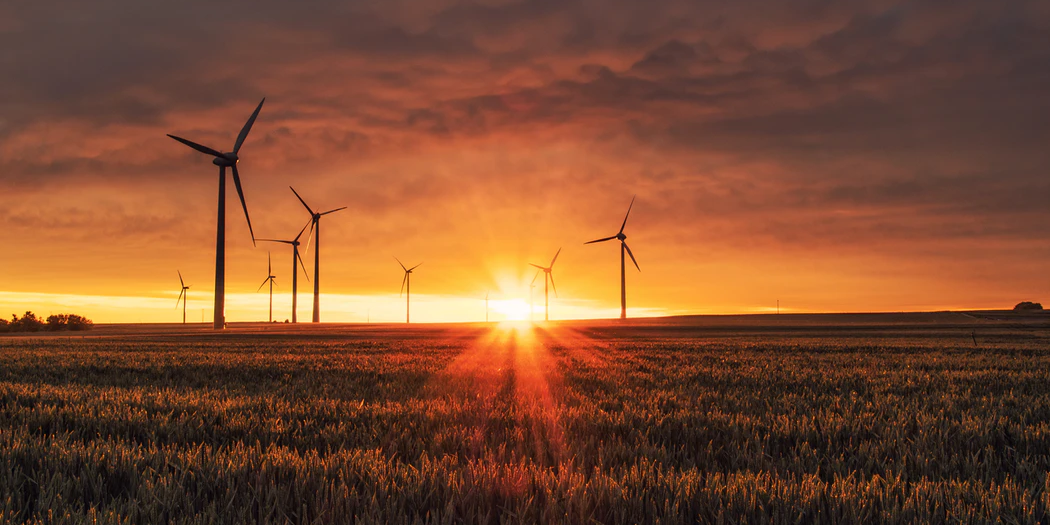 In the second part of our look at the implications of a post-carbon world, we turn our view to emerging economies and law firms' internal practices.
Harry Cerasale, February 2021
Missed part one? Read it here.
Geography and the infrastructure of the future
Climate change is of course a global concern, but up to now, the majority of activity in the renewable energy sector has been promoted and driven by developed economies. "This is due to various factors including liquidity in European markets and the US; well-established regulatory and legal frameworks; and government support regimes," Norton Rose Fulbright associate Melusi Dlamini explains. That said, "it's expected that growth in global energy demand for the next 30 years will be driven largely by emerging market economies and as a global firm we have and continue to advise our clients who are either developing or financing renewable energy projects in many different emerging market jurisdictions."
NRF partner Charles Whitney tells us "developing economies also see the benefits of developing a strong renewable energy industry." At the time of writing the firm was "working on two major renewables projects in central Asia, a region blessed with lots of natural gas. It's often not only better for the environment but also highly cost-competitive." Dlamini echoes his assertions, noting that "countries such as South Africa, Morocco and Egypt among others already have well-established track records in so far as their renewable energy regimes are concerned." They may be faring well, but geography can have a huge impact on both a country's ability to successfully transition away from fossil fuels and its exposure to the risk of climate change.
"Our team is currently working flat out trying to close the largest solar project in the world."
We wondered what the future held for the Middle-East: a region that has historically been highly dependent on oil for wealth and whose arid climate makes it particularly vulnerable to climate change. "Our team is currently working flat out trying to close the largest solar project in the world, which is in Abu Dhabi," Whitney says. "It's just one example of some of the large-scale renewable energy projects being developed in the Middle East, whether in Qatar, Saudi Arabia or Abu Dhabi – they are very much onboard."
One of the more ambitious projects being floated is Saudi Arabia's plan to build a futuristic, 'smart-city' state called Neom. Branded as 'an accelerator of human progress,' the city promises to be entirely powered by green energy and will incorporate the most cutting-edge technology in everything from healthcare and manufacturing to transport and infrastructure into its design. The project is already steeped in controversy, and we'd advise you take the promise of Neom with a rather large pinch of salt.
It's also worth remembering that Saudi Arabia – along with the UAE and Qatar – are among the wealthiest nations in the Middle-East. Countries like Yemen and Afghanistan, already in the grips of multiple humanitarian crises, will be far less equipped to diversify their economies and mitigate the worst impacts of climate change. Norton Rose partner Rob Marsh states that "if we don't address such issues, the long-term economic problems will be cataclysmic for many emerging market economies. Yes, developed nations like the UK and US will suffer from a climate and ecological point of view, but it's emerging market economies in Asia and Africa that will see the most devastating impacts."
State of the nations
Avoiding a crippling climate catastrophe not only demands cooperation between the public and private sector, but also between the world's nations. Marsh anticipates that "there will be much greater interconnectivity between energy markets in the future," explaining that "regions will increasingly see the logic in creating unified grids and working together to find more efficient ways to transport electricity around larger areas. There are already projects in discussion looking at large scale interconnection between Northern Africa and Europe and across large parts of Asia."
"Looking at the predictive curves of install capacity, I think it's clear that solar will emerge as the dominant energy source moving into the 2030s."
Each country will use a particular balance of renewable technologies to replace fossil fuels, depending on geography and affordability, but Marsh predicts that solar power will be the most common path to decarbonisation. "It's adaptable; it is easy to maintain; cost efficient to install; easy to produce; and can be installed everywhere from deserts to ice and even onto the rooftops of London," he outlines. "Looking at the predictive curves of install capacity, I think it's clear that solar will emerge as the dominant energy source moving into the 2030s."
Charles Whitney adds that "battery technology and energy storage will continue to thrive in Western Europe and other liberalized electricity markets," highlighting their development as "fundamental to the ability to capture and deploy electricity efficiently." In a recent confirmation of both technologies' lucrative future, Tesla's shares rose by more than six-fold in value in 2020, making the ever-controversial Elon Musk the world's second richest person.
In the UK, Melusi Dlamini points out "that we are already seeing changes in our infrastructure which will likely ramp up exponentially in the next couple of years. From electrical vehicles and charging stations, and peaking interest in district heating and cooling projects, to smart street-lighting – that's but a few of the many developments." Echoing Marsh's earlier comments on the challenge of continued rapid urbanisation, Dlamini says "we can expect transport systems that are smarter, faster and geared towards mass transit and electric vehicles. Buildings will also need to be higher, greener and more energy efficient." Investment and expertise will be required "in urban planning; construction; water and waste management; and sustainable energy provision."
"There are lots of exciting technological developments which – with the right conditions – can enable the UK to proceed with confidence on the path to net zero."
The UK was among the first major economies to set a target to bring all greenhouse gas emissions to net zero by 2050… is this really viable? "There are lots of exciting technological developments which – with the right conditions – can enable the UK to proceed with confidence on the path to net zero," NRF senior knowledge lawyer Penny Cygan-Jones tells us. She also stresses that "we need real political action, not just soundbites. A new regulatory landscape will be required alongside serious investment, in the form of government subsidies and incentives for private investors."
Cygan-Jones adds that many new technologies "will need support to enable them to be cost-competitive in the early stages before they can be scaled up to bring real benefits. The UK's and other governments should look at all aspects of emissions rather than simply the end result." Here's a key example: "What is the point in phasing out petrol and diesel cars in favour of electric ones if the power stations producing that electricity are still burning high-polluting fossil fuels?"
So will all this action and investment be enough to avert climate catastrophe? Rob Marsh offers two opinions: "My lawyer answer would be yes. We've seen a complete paradigm shift and huge efforts being put into the transition to a post-carbon economy. Personally, however, I'm quite frightened – I think the effects of climate change are going to be devastating." Whatever the future holds, any kind of transition will require a huge mobilisation of resources, finance, and thought leadership, all of which are in abundance at a global law firm like Norton Rose Fulbright.
The future's Fulbright
Norton Rose associate Ben Carrozzi explains how the firm's global platform gives it a competitive edge: "It provides us with the unique capability to share expertise across borders and leverage the experiences of our peers in other jurisdictions, which materially enhances our client service offering. Never has this been more the case than in the context of the energy transition."
Fellow associate Chris Aird notes that as "nascent technologies are springing up all over the world, the ability to collaborate with our peers and clients in all jurisdictions to bring the benefit of all of those experiences to bear on domestic transactions is an important competitive advantage." He points to the development of Taiwan's offshore wind market as an instance where Norton Rose is able to "draw heavily from the precedent positions developed in established markets like the UK."
The firm's global credentials mean that associates will often be working on projects in developing economies, which presents its own range of unique challenges and opportunities. "Lack of regulatory certainty or an absence of legislation for those "first-in-country" projects we sometimes advise on can create difficulties," Penny Cygan-Jones explains. "We need to think creatively to ensure that documents and the existing framework fit together as best they can." She confirms "it can be a real challenge but that is what makes it interesting too – how many lawyers can say they have drafted a contract which has been adopted into the national law of a country? I suspect it's not many, and I am proud to say I am one of them."
As well as an international mindset, creativity is a valuable trait for anyone entering the renewables sector. As Ben Carrozzi explains: "We are increasingly confronted with technologies and green economy solutions that have never been used before, and that calls into question some of the key investment assumptions that have underpinned the development and investment in infrastructure and energy in the past." He adds that the Norton Rose team's "role is to collaborate with all other market participants – be that companies, financial institutions, governments or other professional advisers – to innovate and develop legal solutions to the new questions that are being asked as we transition to a green economy."
"How many lawyers can say they have drafted a contract which has been adopted into the national law of a country?"
One of the great advantages of projects law, compared to M&A or banking and finance for example, is the tangibility of the work. When projects go right, they can often have a real impact on the development of a regional or national economy. Aird gives us a summary of a landmark deal he worked on in the UK: "The project financing of the Seagreen offshore wind farm project in Scottish waters was a landmark transaction for the sector and is expected to generate its first electricity by 2023. Following construction the project will have an installed capacity of over 1GW and can be viewed as the kickstart to Scotland's green recovery from Covid-19."
The project will provide sustainable electricity for up to 1 million homes and has brought a £3 billion economic boost to local communities. "Projects like this cement the UK's position as one of the leading jurisdictions in the offshore wind sector," according to Aird. "Continuing to encourage investment will both bolster the local community and accelerate the transition to a carbon-neutral economy."
Practice what you preach
Acting as legal counsel on groundbreaking matters like this, law firms like Norton Rose are also helping the transition to a post-carbon economy by changing their own internal practices. Penny Cygan-Jones highlights some of the initiatives Norton Rose has begun in-house to reduce its carbon footprint: "We introduced a green flights policy in late 2019, meaning people need to search for the greenest mode of transport and think carefully before resorting to flying. Any flights booked have to be signed off by a team leader where there is no reasonable alternative available."
That means a trip from London to Paris or Brussels would need to be via Eurostar, for example. "Likewise it means no more whizzing (or crawling) around town in a taxi to visit a client when the Underground is quicker, cheaper and produces far fewer emissions."
"We aim to minimize our impact on the environment – to protect the planet, ensure that resources are available for future generations and create a better quality of life for all living beings," Norton Rose Fulbright declares on its site. "We integrate sustainability best practice into all our decision-making and business activities." You can learn more about the firm's efforts here.
Global law firms will play in an integral role in the shift to a post-carbon economy in both the developed and developing world. Check out our True Picture of Norton Rose Fulbright for more information on the firm; and for further reading on climate change and the law, see our piece on climate change litigation.