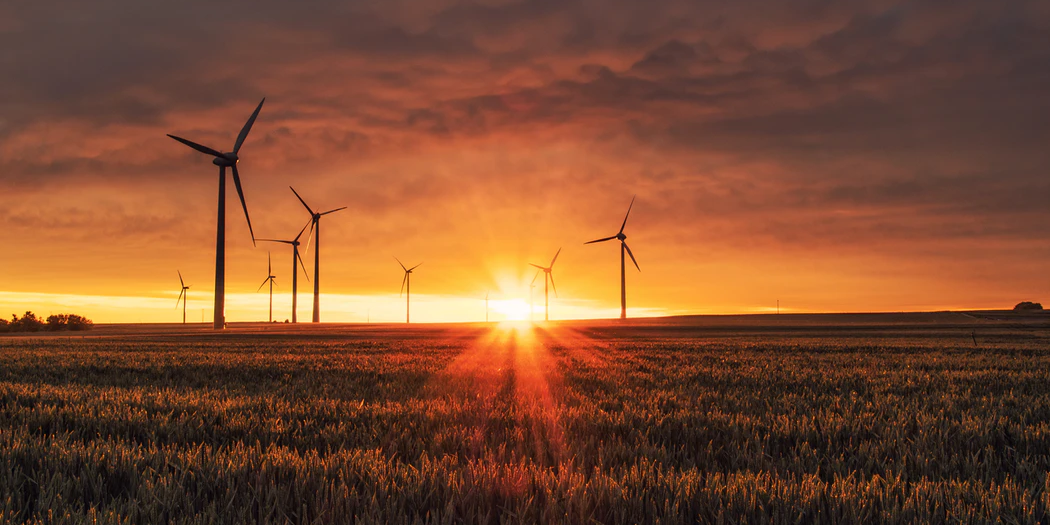 Climate change is the greatest challenge facing the world today and its impact will be felt across every industry and legal sector. Understanding this is critical for the next generation of lawyers.
Harry Cerasale, February 2021
The road ahead
Since the Industrial Revolution, abundant supplies of affordable energy have given humanity the tools to reshape the world. Together with revolutions in technology, science and economic practices, hundreds of millions of people have been lifted out of poverty in the last two decades alone. Many of us now enjoy lifestyles unimaginable to our ancestors; the fantasies of science fiction are increasingly becoming reality.
As the global population continues to climb exponentially, so too has our appetite for reliable and plentiful sources of energy; but with 2020 drawing to a close, the most common sources on a global scale continue to be coal, oil and gas. According to a report by BP, collectively they supplied over 84% of the world's total energy consumption in 2019.
That's a problem, because as we now know, fossil fuels are as much an engine of ecological destruction as they are economic prosperity. Without a transformative, rapid, and total rethink of our relationship with energy and the world we live in, humankind risks permanent displacement of hundreds of millions of people, and irreversible damage to the Earth. To avert disaster, we need to transition into a post-carbon global economy.
Everyone will need to do their part, including lawyers. To better understand the challenges and opportunities that will come with the transition, we spoke to experts at the leading global firm Norton Rose Fulbright, highly regarded for its work in the energy sector. We'll discuss what the future of the post-carbon economy may look like, the role of both the private and public sector in getting us there, and where lawyers fit into all of this.
Private interests
Climate change has been on the radar for long enough: scientists have been sounding the alarm since at least the '90s and it's been much longer than a decade since Al Gore's landmark documentary An Inconvenient Truth dropped. "I've been working in the sustainable solutions, renewable energy and decarbonization space for over 20 years," Norton Rose Fulbright partner Rob Marsh tells us. "It's nothing new, nor are technologies like wind and solar power – they've been around for decades."
More recent is the shift from climate change as a relatively fringe concern to its current central place in the international community's agenda. NRF senior knowledge lawyer Penny Cygan-Jones notes "the Paris Agreement is the most well-known international agreement relating to energy and had the effect of moving clean energy policies up the political agenda for those countries which were signatories." She also highlights that though energy is the big focus, "other sectors such as transport, waste and agriculture also play a role in drastically reducing carbon emissions."
"There is not a client among the thousands that we represent that isn't thinking about sustainability."
As the appetite for meaningful progress grows, companies are increasingly reflecting on the impact of climate change on their business. "In the last 12 months alone, there has been a real shift in the private sector," Marsh says.  "There is not a client among the thousands that we represent that isn't thinking about sustainability in everything from their supply chains to the technology they employ."
Associate Melusi Dlamini expands upon this, noting that "companies are looking to ensure their supply chains are 'green' by integrating environmental thinking into supply-chain management." They're doing so "through product design, considering material sourcing and selection, manufacturing processes, delivery of the final product and its eventual end-of-life management." Sustainability, decarbonization and green energy "are no longer the exclusive reserve of project lawyers such as myself," Marsh explains.
Take M&A as an example – research by Deloitte suggests that issues around suitability and the environment are increasingly important factors to the success of a transaction. As companies will want to know any sustainability risks that come with an acquisition, the report points out that 'investors are calling on the Securities and Exchange Commission (SEC) to issue guidance for publicly traded companies to assess and fully disclose their financial risks from environmental issues.'
As going green increasingly makes business sense heading into the future, it's likely we'll see companies seeking to leverage their hold in lucrative green areas. NRF partner Charles Whitney tells us there's "been a lot of action in the battery technology sector" as renewables become increasingly lucrative. As an example, automotive giant BorgWarner recently acquired UK-based Delphi Technologies in a $3.3 billion deal, as part of an effort to increase its presence in the hybrid and electric vehicles market.
Friend or foe
Some of the biggest players in this process will be the oil and gas giants. Historically they've had what we might call a 'complicated' relationship with the subject of climate change. Critics have painted them as indefensible obstacles to progress, but the situation is far more nuanced."I have been amazed at how quickly the oil and gas industry has embraced the energy transition," Whitney says. "Many are in the process of restructuring, disposing of assets that aren't integral to their future and making investments in areas like green hydrogen– often they are ahead of the curve in the commercialization of new energy technologies."
Norton Rose associate Chris Aird explains that the incentive for pollutants to hop on board the clean energy train "is twofold: on one hand, it allows fossil fuel companies to diversify their energy mix and insulate themselves against volatile oil prices and carbon emission penalties. It also presents fossil fuel companies with future-looking investment opportunities when ongoing projects are at risk of becoming stranded assets."
"I have been amazed at the speed at which the oil and gas industry has embraced the renewable energy sector."
Many of the biggest oil and giants have thereby been setting themselves ambitious targets: that include a pledge by BP and Equinox to become net- zero carbon companies by 2050 or sooner. Rob Marsh warns that's easier said than done: "It's not as simple as switching off one power source and switching on another. The reality is that the world is still industrialising; populations are still growing at an exponential rate, and studies have shown that 68% of the world's population will live in cities by 2050."
Research by BloombergNEF suggests that electricity demand is set to grow 62% between 2018 and 2050, resulting in global generating capacity almost tripling. Marsh concludes that "renewable energy cannot meet those energy demands alone in the near future so there is certainly going to be a continued role for fossil fuels. The oil and gas companies will maintain an element of 'business as usual' as long as the world as a whole does."
It's a similar story in the banking sector where "financial institutions have never been more willing to deploy capital into the green economy as they seek to move their balance sheets away from the brown economy." Good news, but this "depth of capital and competition between financial institutions is not simplifying transactions – they are becoming bigger and more complex."
Mirroring the big oil players, banks and financial institutions are setting themselves ambitious targets. Among them is HSBC, Europe's largest bank, which has committed to achieving net zero carbon emissions across its entire customer base by 2050 at the latest. It's also pledged to provide between $750 billion and $1 trillion in financing to help clients make the transition.
"We recently led a seminar on floating offshore wind farms, focusing on what the challenges were to the banking market investing there. Many financial institutions are realizing that they can't afford not to be involved." Chris Aird adds that it's an area "which energy majors with decades of experience operating in tough offshore conditions are uniquely placed to capitalize on and gain first mover advantages. These benefits range from the experience of working with moving cables and structures in deep waters, to existing transferrable relationships within the offshore supply chain."
He points to the example of The Hywind Tampen floating wind power project, being developed by Equinor in the North Sea. Rob Marsh also points to the largest players in the private sector as important drivers of change. "Companies such as Google and many of the supermarket chains are also major agents in the renewable energy sector, funding and developing their projects themselves independently." The key takeaway is that the private sector has an instrumental role to play in the world's transition to a post-carbon economy.
For example, in 2019 Europe secured a record €60 billion in investments to produce electric vehicles and batteries. In Germany, the majority is being provided by Volkswagen and Tesla; in Italy, Fiat is leading the charge. Cooperation has helped close the investment gap with China, which has been dominating the scene up to now: of the 7.2 million electric cars on roads across the world in 2019, 47% were in China. The fast-growing superpower will likely continue to leverage its position as the only major economy not to enter a recession during 2020.
The place of politics
Marsh confidently states that "you're not going to get people investing or lending to any project that won't make any money; that's a fact and it would be crazy to think otherwise." It's also true however that the free market alone won't be enough to save the world from the worst effects of climate change.
"Politics has a fundamental role to play," Marsh emphasises. "A phrase we have used for a year is 'subsidy-free doesn't mean policy-free'. We might not need direct government subsidies on these projects, but we still need policies that make things easier." That might mean "changes to planning laws, tax incentives or anything to facilitate consenting processes."
"You're not going to get people investing or lending to any project that won't make any money."
Research by Norton Rose shows that Japan is one of the leading countries for hydrogen deployment with a dedicated Ministerial Council on Renewable Energy, Hydrogen and Related Issues. The government body recently unveiled its Basic Hydrogen Strategy to better coordinate public and private hydrogen initiatives that have been ongoing in Japan since the 1970s, the key goal being to drive down the cost of hydrogen fuel and other technologies.
NRF associate Ben Carrozzi adds that "the approach taken by governments varies from jurisdiction to jurisdiction; for the most part it is fair to say that in economies such as the United Kingdom, the government has been keen to enable the private sector to take the lead. To this end we are tending to see governments – whether directly or indirectly – support new development by reducing the risk investment through legislation, and also providing revenue support via concession arrangements." The Netherlands, Poland, and Ireland are among the first countries to issue billions in sovereign climate bonds; a relatively new asset class, but one that is are growing rapidly and can be used to fund large infrastructure projects to tackle climate change.
Supranational organizations can also wield enormous influence in setting agendas and stimulating industry. These will have quite the knock-on effect – EU legislation "can also affect non-EU countries, which wish to benefit from European green bank funding that may become available to help support the renewables sector," PennyCygan-Jones explains. She adds that "in oil and gas, the EU has also turned its attention to methane emissions. Its Methane Strategy will require monitoring and reporting as an initial step to cut emissions, with a methane tax rumored to follow."
This too aims to have an affect beyond the EU itself "as the Commission wants to work with its international partners to achieve emissions reductions throughout the supply chain." Even with Brexit full steam ahead, familiarity of EU law is going to be a key skill for lawyers in the UK working in this space for years to come.
Chris Aird makes the final point that "opportunities to accelerate the energy transition towards a post-carbon economy will be arising in the aftermath of the Covid-19 pandemic." Lockdown measures and the resulting changes in human behavior have "arguably accelerated the implementation of the EU Green Deal, the roadmap to a more resilient, carbon-neutral EU by 2050," with similar proposals being floated in the US and elsewhere.
A post-carbon economy is coming: the big question now is how do we get there? For more on the critical issue of renewable energy production in emerging economies, and Norton Rose's involvement in the push for a greener future, check out part two of our analysis.